Flower Girl Dress Testimonials pg 25
"I am not sure how you do it but these flower girl dresses are stunning!"
---
Ivory Flower girl dresses in silk and tulle with just a hint of blush at the waist with rose gold belt.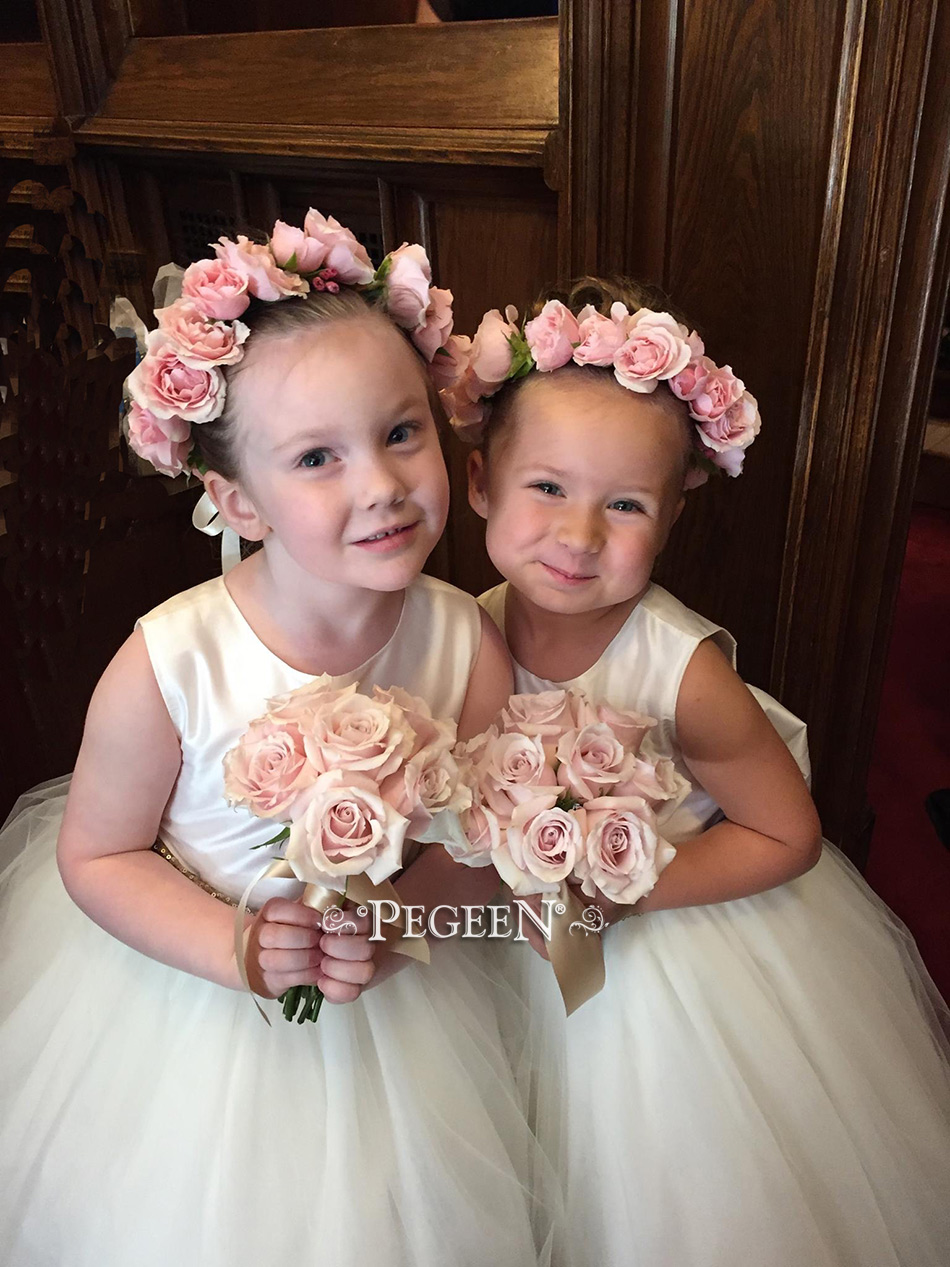 First look for this little girl in her flower girl dress is so adorable!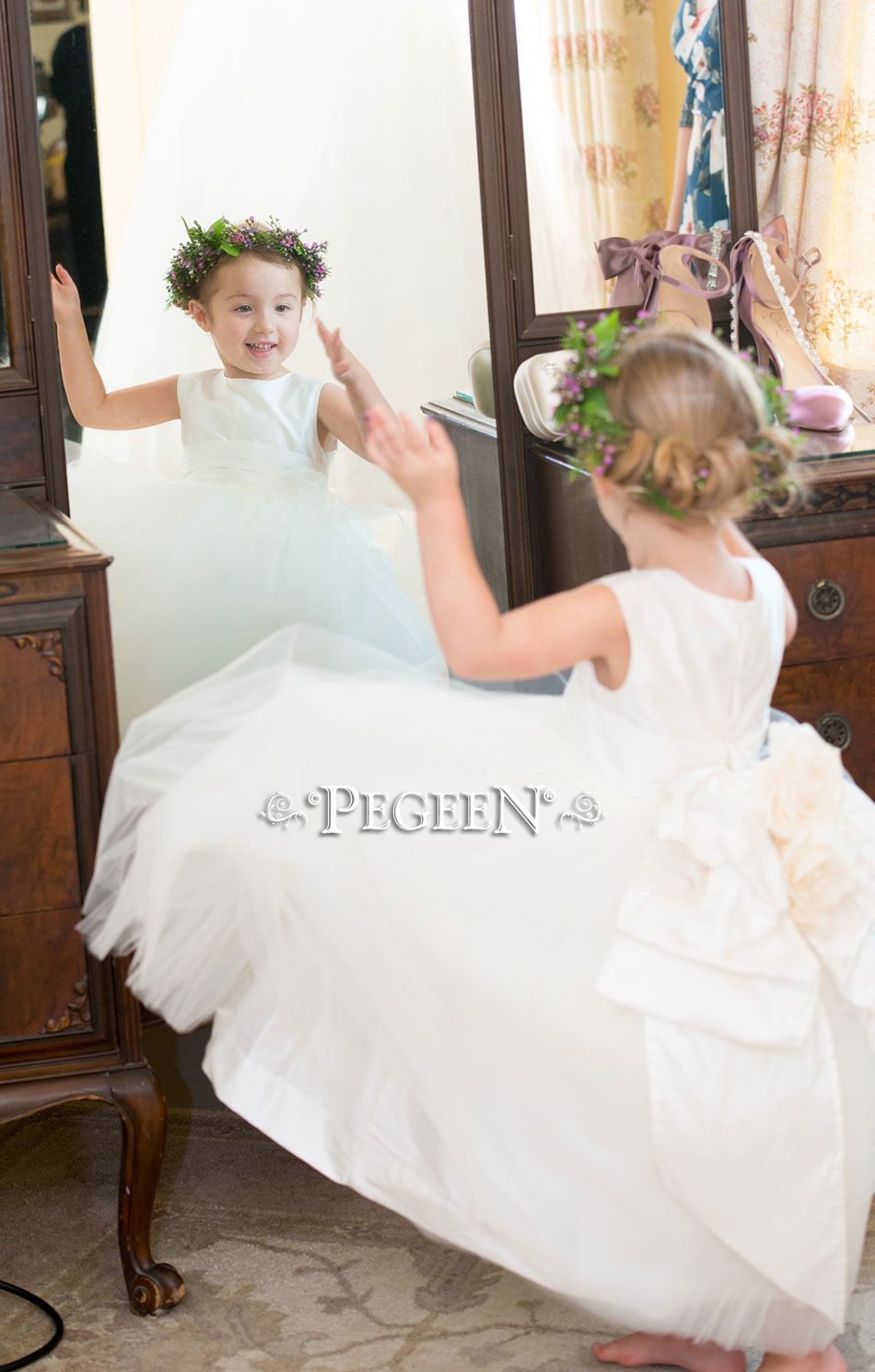 These smiling faces are shown in white and jadite green silk flower girl dresses are monogrammed as well for an additional +40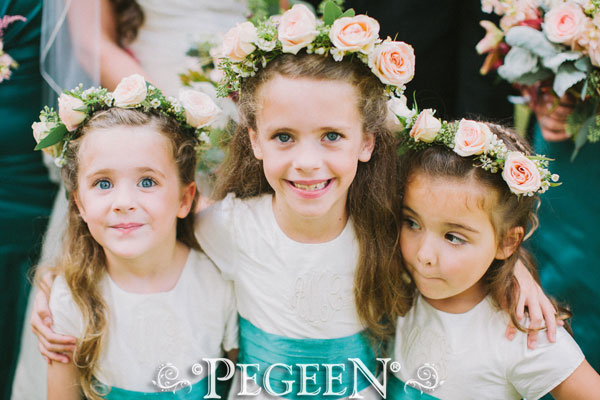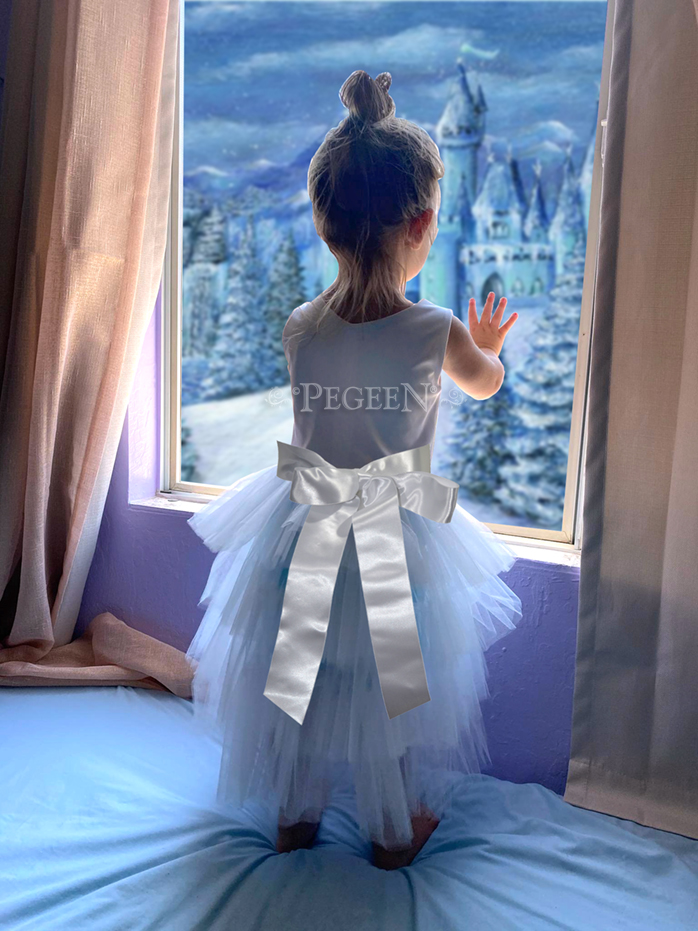 BELOW: Wisteria Blue silk Jr. Bridesmaids & flower girl dress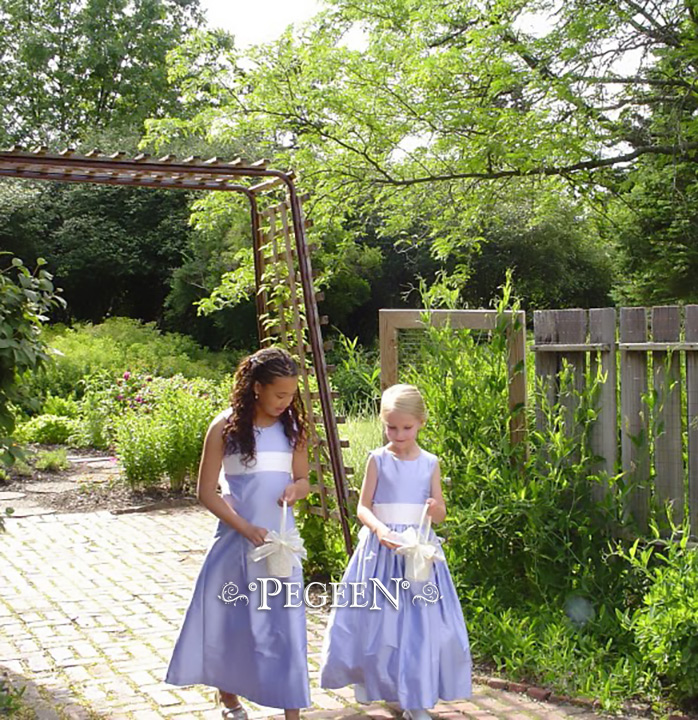 This darling little toddler wore a Cinderella inspired princess dress for her dinner at The Royal Table at Disney. We are pretty sure she was facinated by the Cinderella Fountain and throwing in all her dad's change in the water. She wore Pegeen Fairytale Collection Style 812.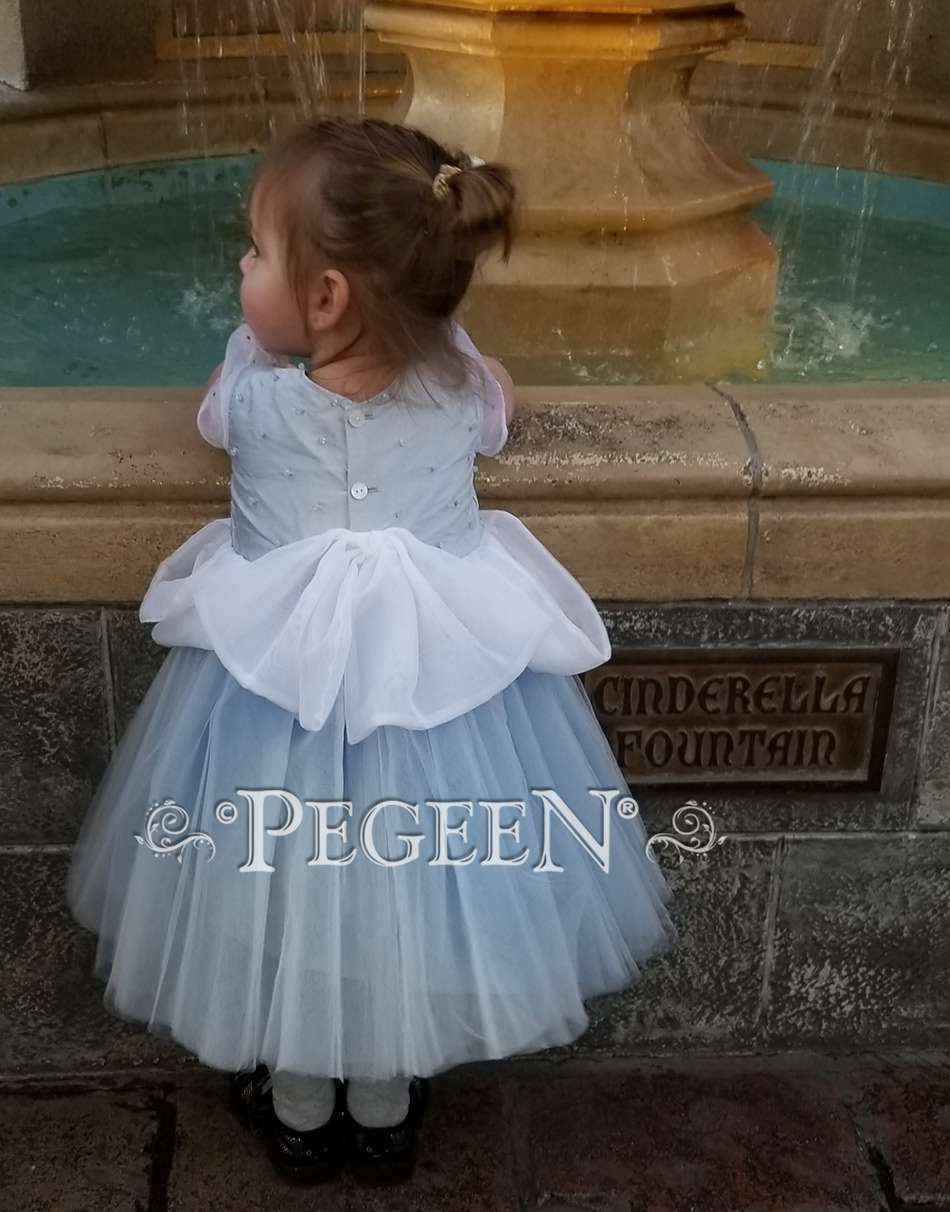 Hi! This is Rivka G. I just want to tell you the dresses were beautiful! The girls looked gorgeous! I also enjoyed the piece of fabric you sent along, that was such a sweet touch. My friends at the wedding were so impressed with your workmanship!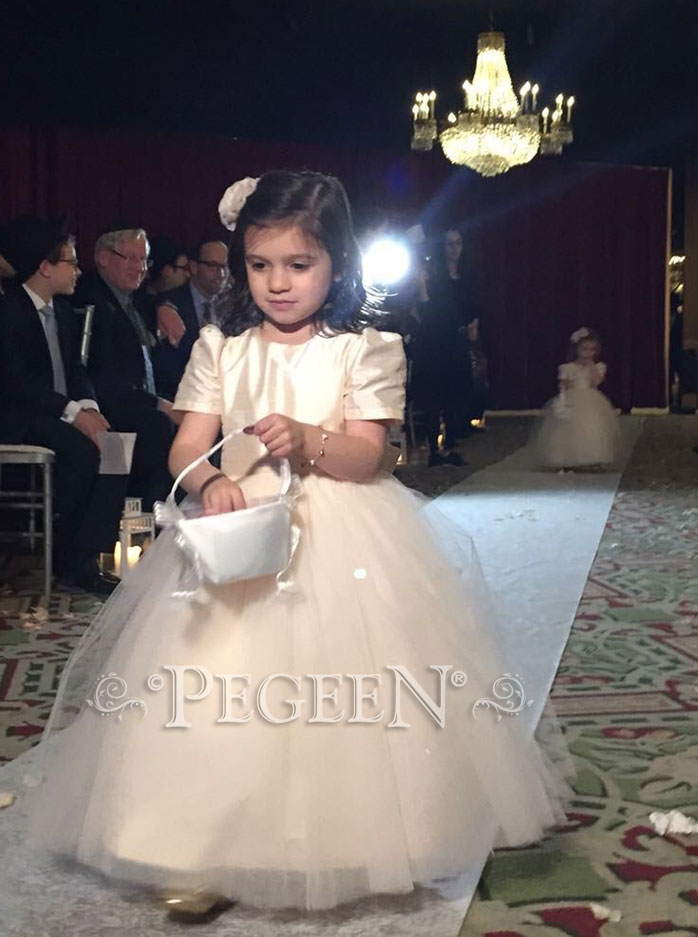 Hi Marg. Just wanted to let you know how pleased we all were with your beautiful dresses. They took it out in two batches. colors were fantastic, the material was amazing, and the fit was perfect on all three. The littlest flower girl never made it to the spot where she was supposed to go, but it was her first time as a flower girl and I'm pretty sure, her last. My granddaughters were just like pros in action!!! The wedding was gorgeous and the reception went down without a hitch! Thank you for your time and effort that you put into these dresses which were beautiful to look at, but they also made my granddaughters feel like little princesses! May God bless your October and beyond... Luann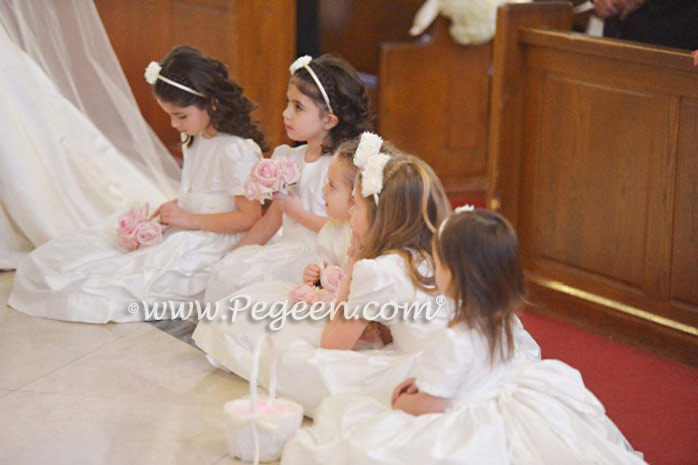 Pretty little maids all in a row - these little flower girls are wearing style 345 in new ivory with Cinderella Bows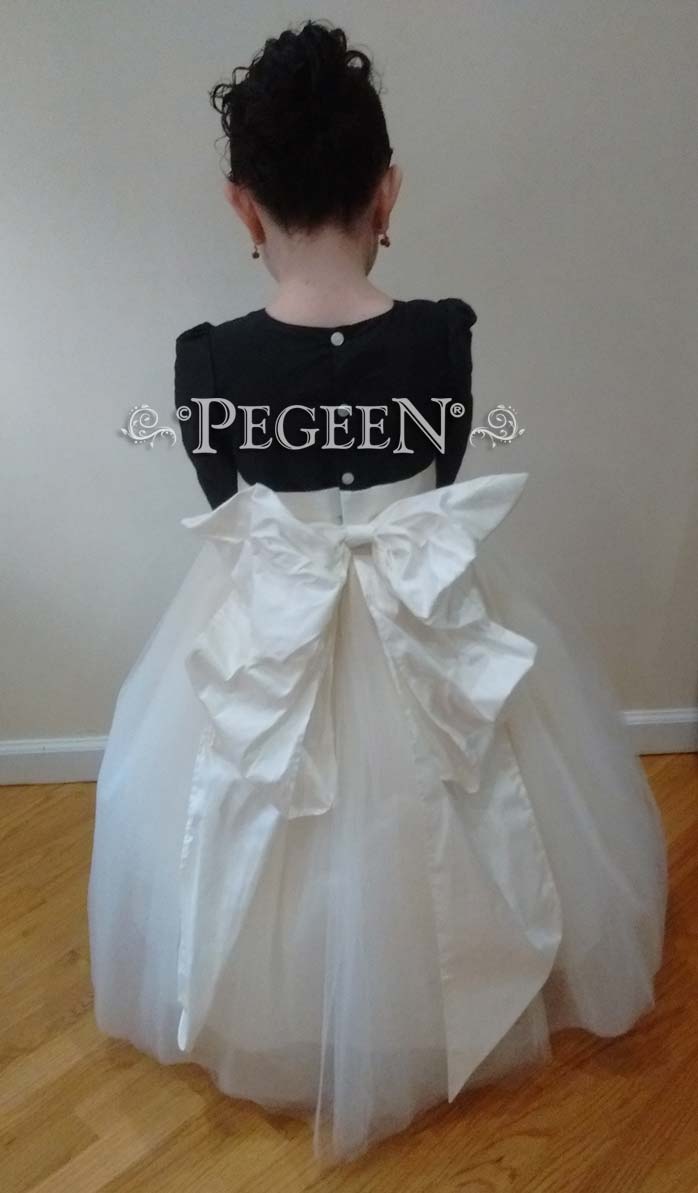 This black and ivory silk and tulle flower girl dress with Cinderella Bow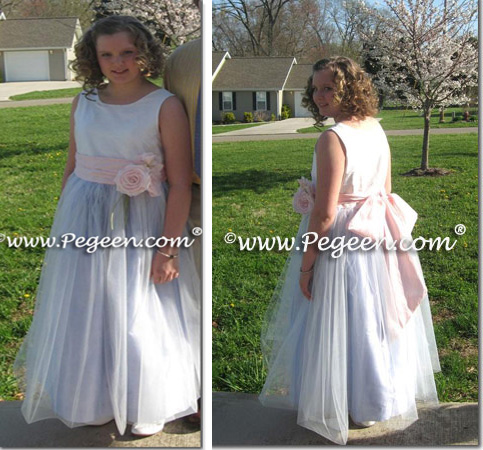 Blue and pink silk and organza flower girl dress used for Easter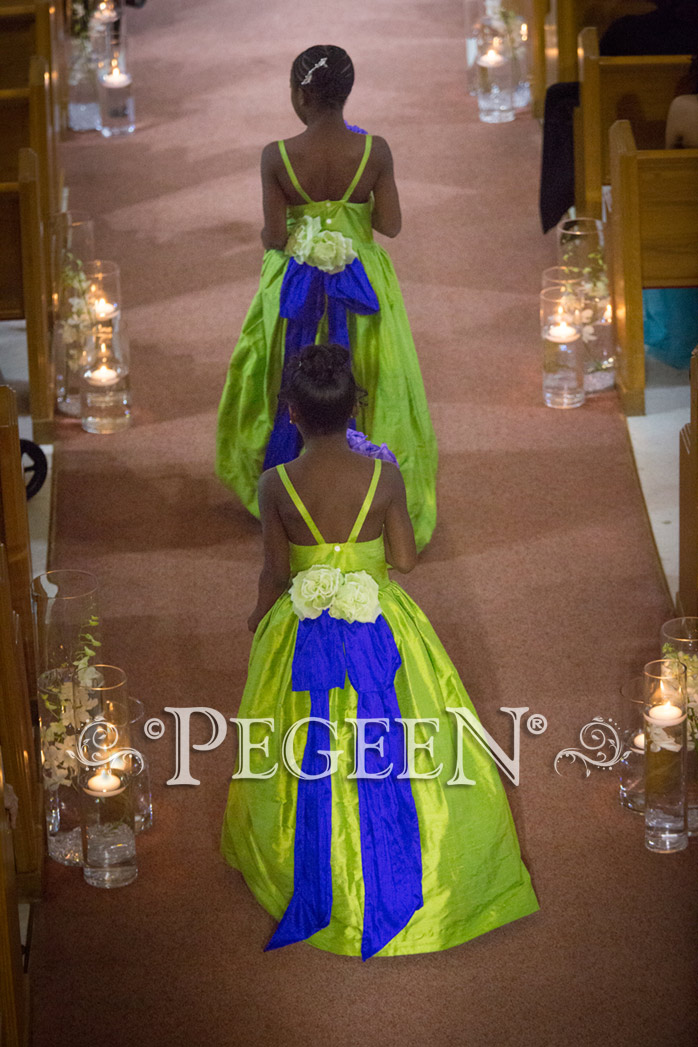 Green and purple silk Jr Bridesmaids Dress style 424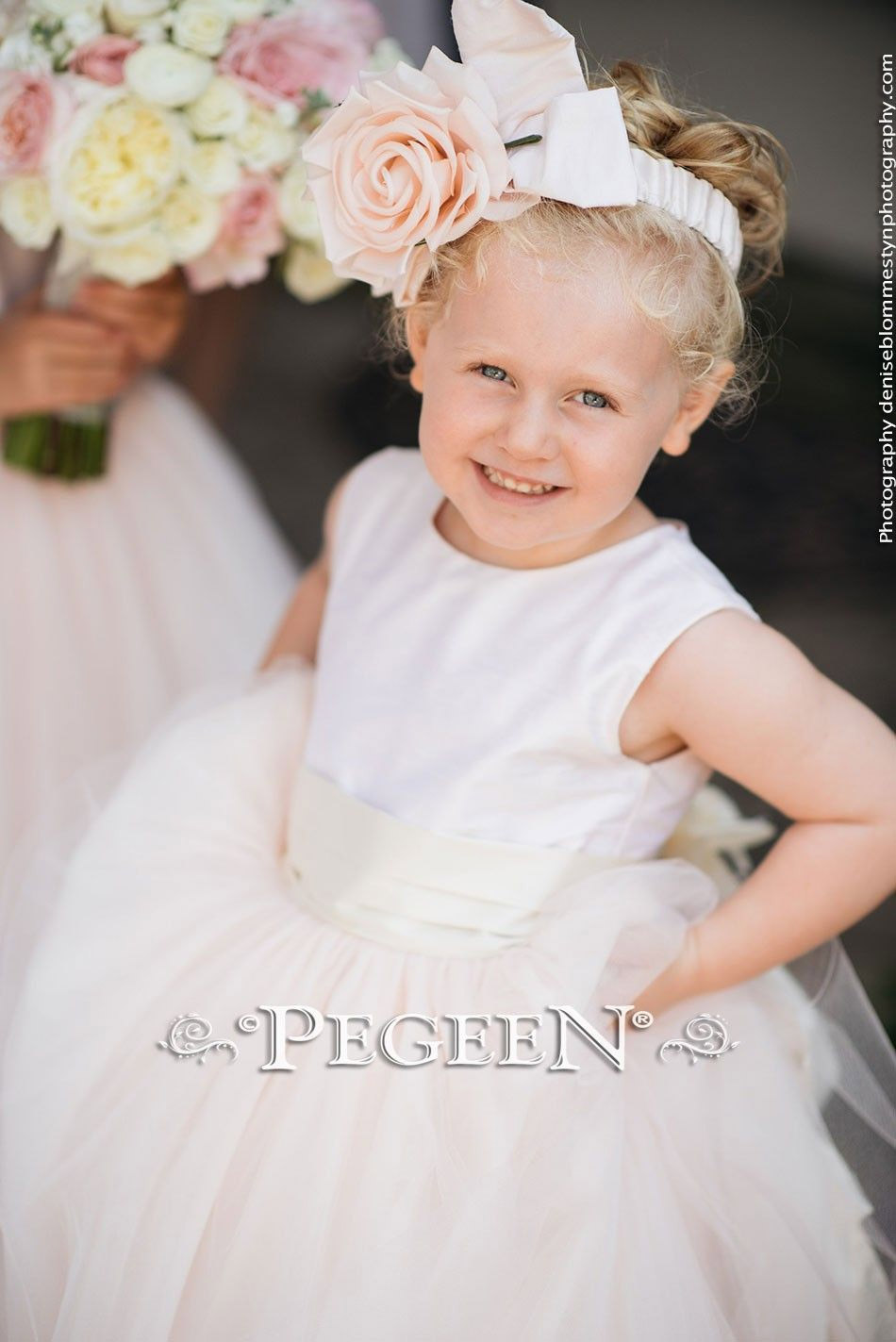 Pink and Ivory silk flower girl dresses with tulle skirt and Signature Bustle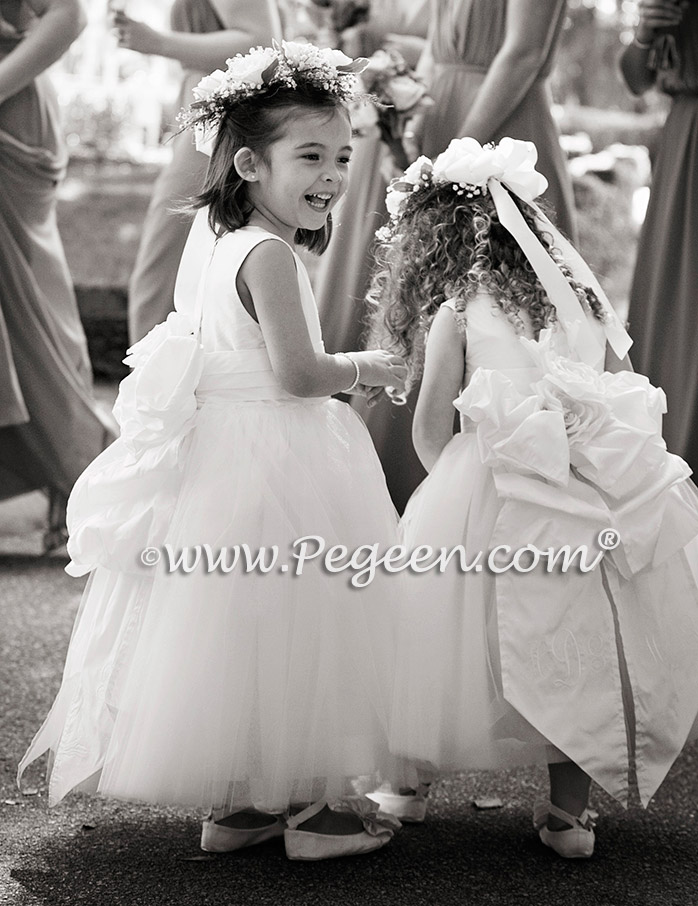 Photography of Pegeen Couture Custom Flower Girl Dresses Style 402 with tulle skirt and Signature Bustle
---
Pegeen Flower Girl Dress Company ~ 9147 State Rd 535 Orlando, FL 32836 ~ Shipping World Wide Since 1982