Flower Girl Dress in Orange, Brown and Matching Boys Vests
The custom flower girl dresses were made in pumpkin orange silk with a sash in chocolate brown.

Our wedding was in England. It was pretty small and the cake wasn't fancy – it was a traditional English fruit cake.
As for the venue. It was Langdale-Chase in Windermere (The Lake District), UK. We had the ceremony there as well as the Wedding Breakfast following (in the UK they call it a "break fast" since the bride and groom were supposedly fasting before the wedding – though not us!).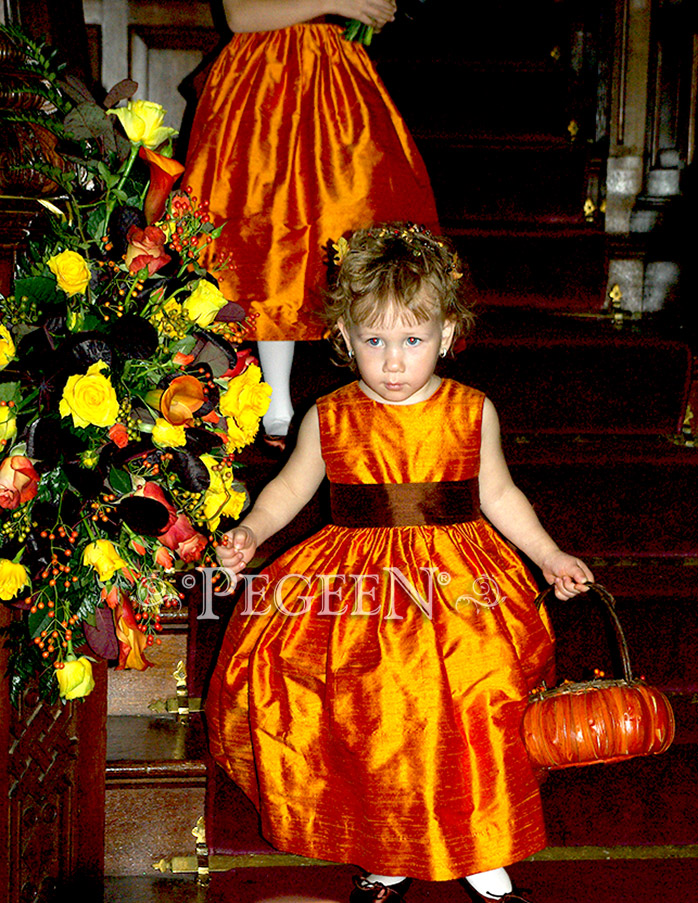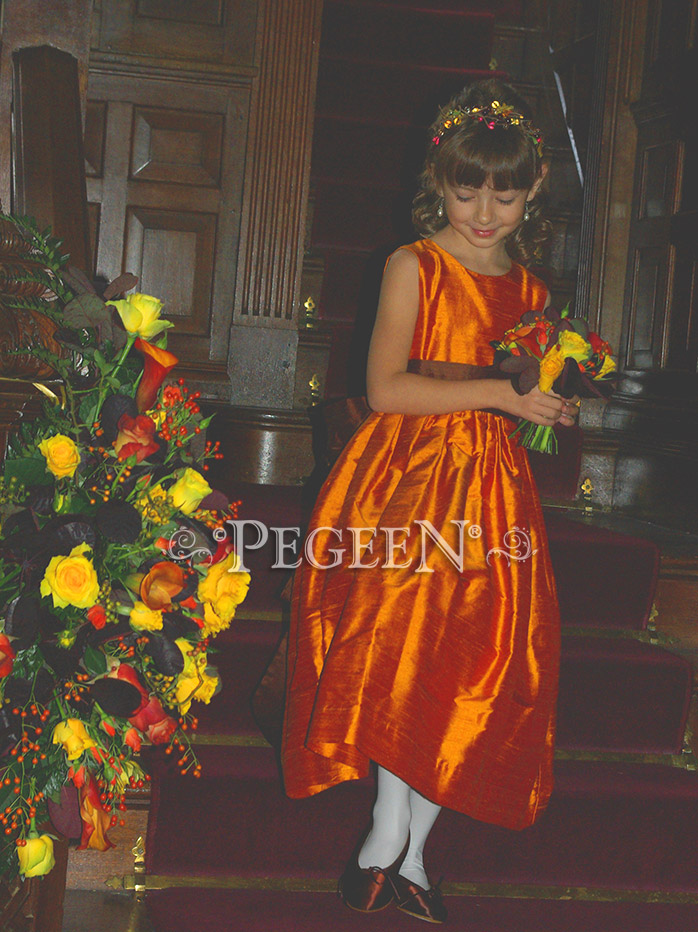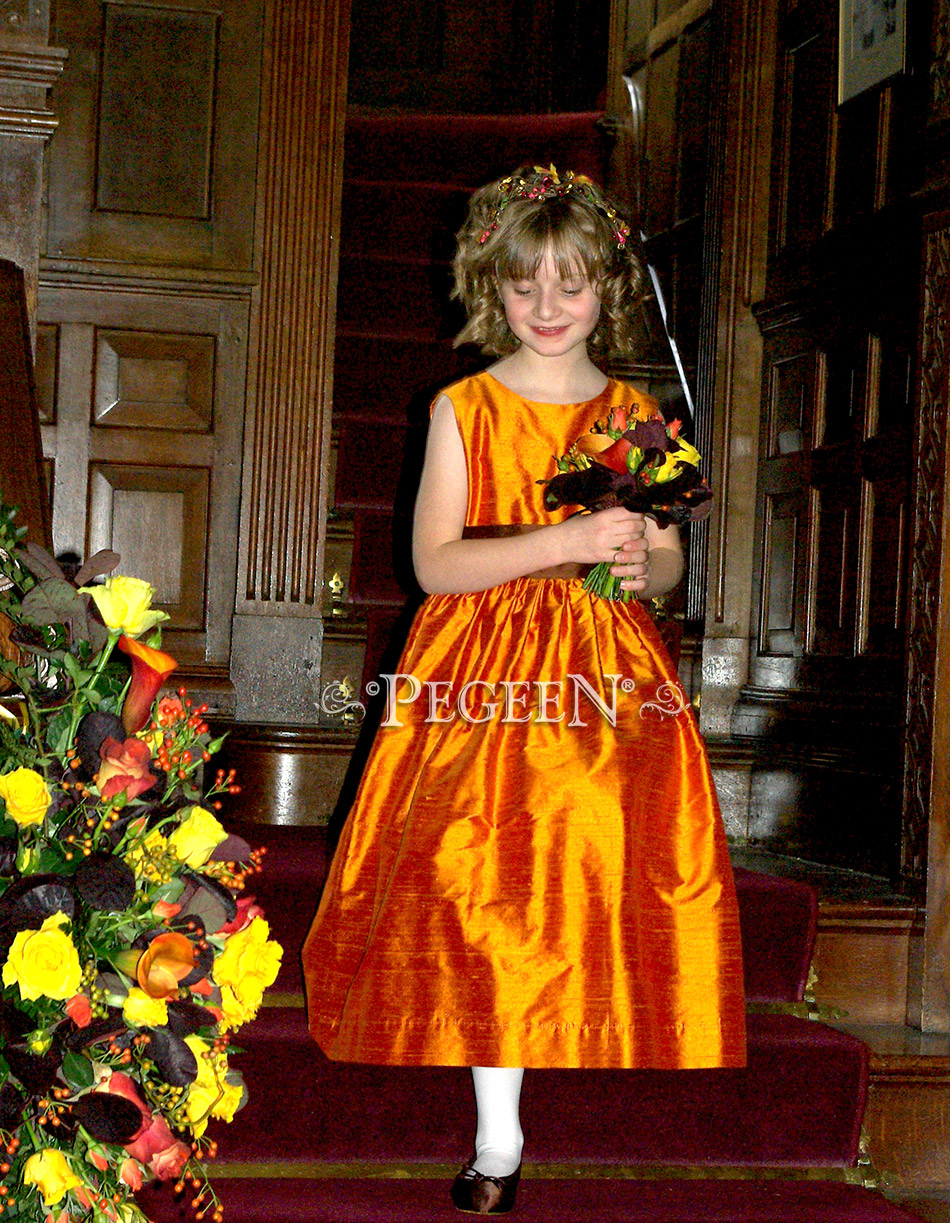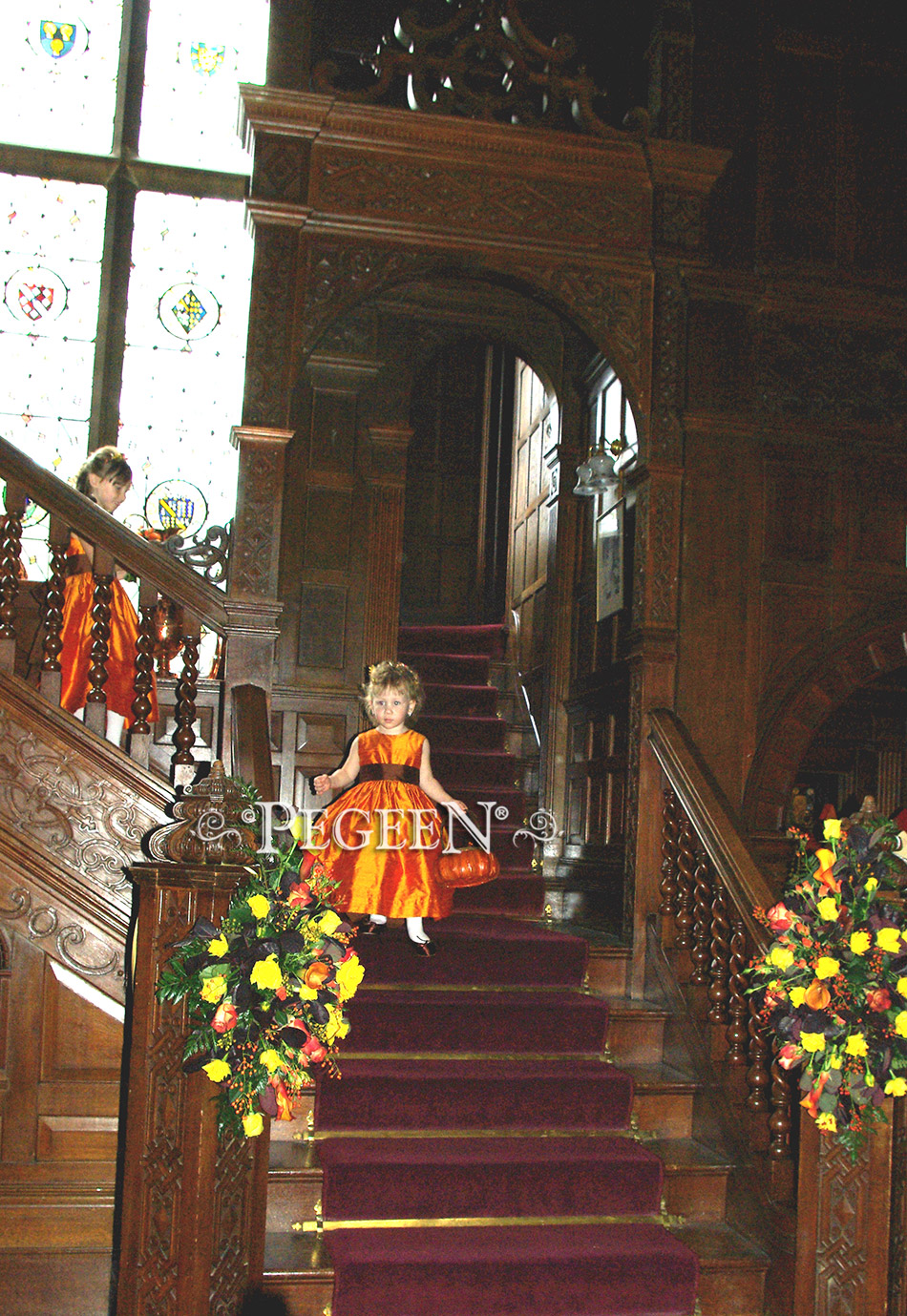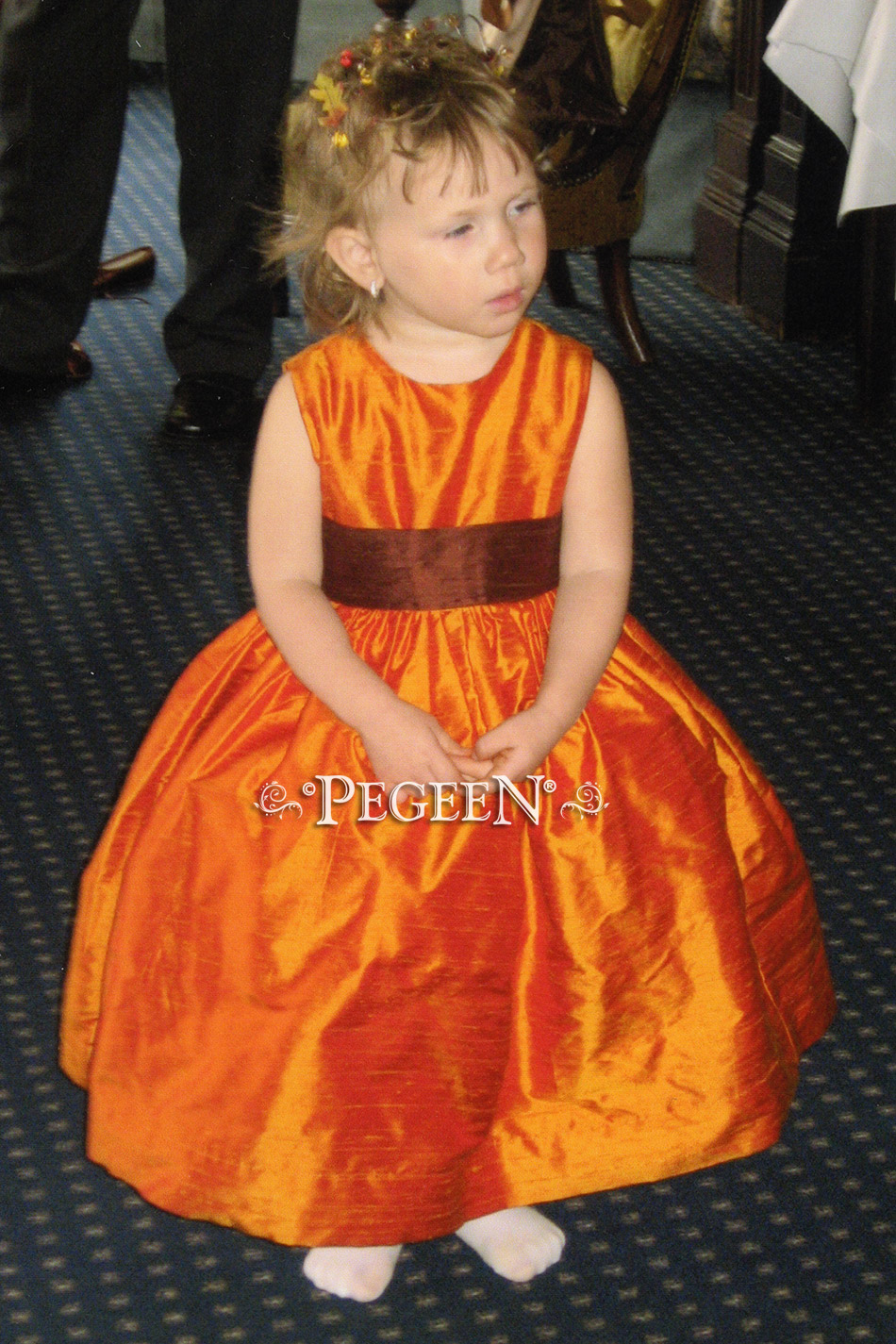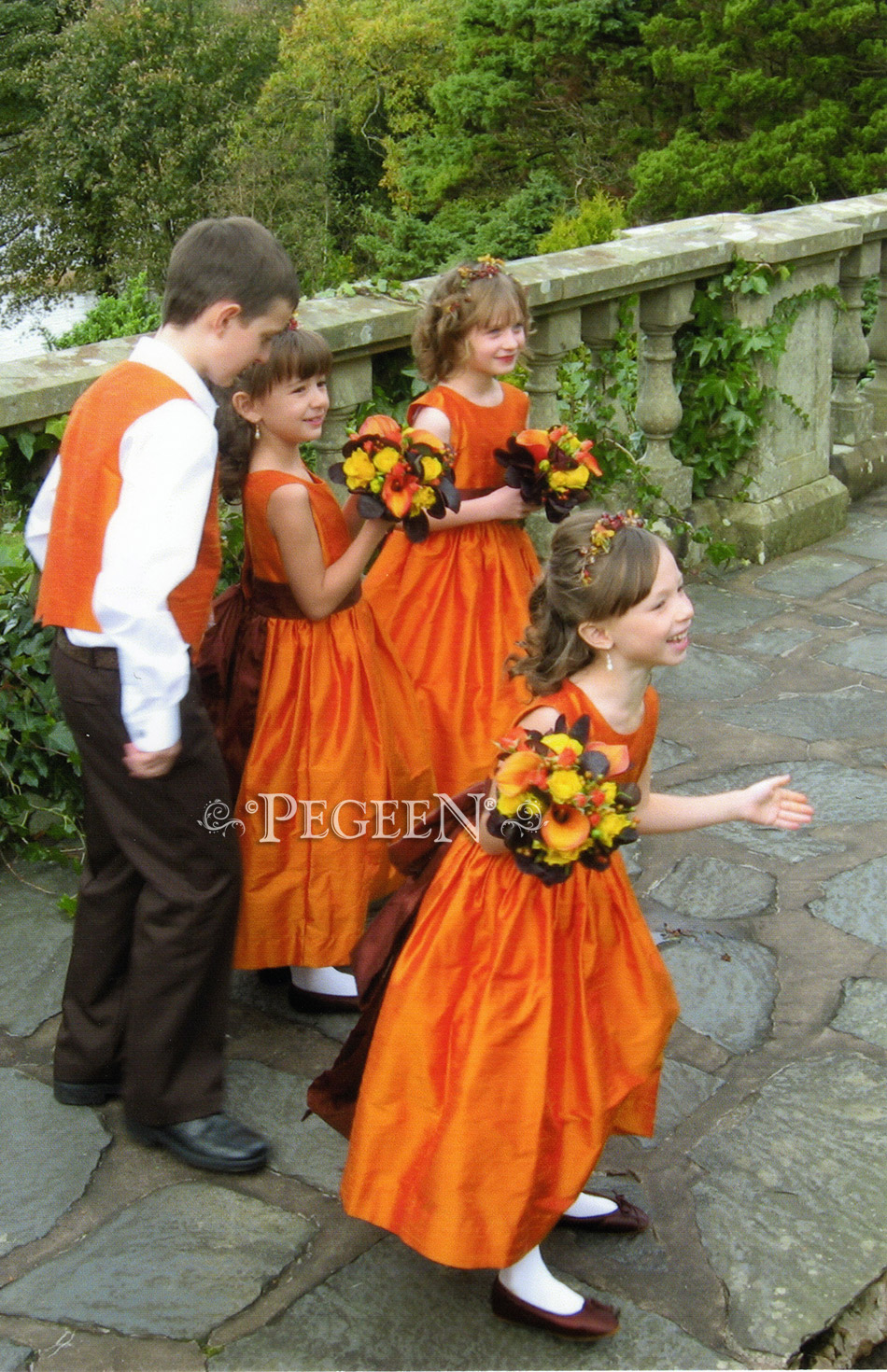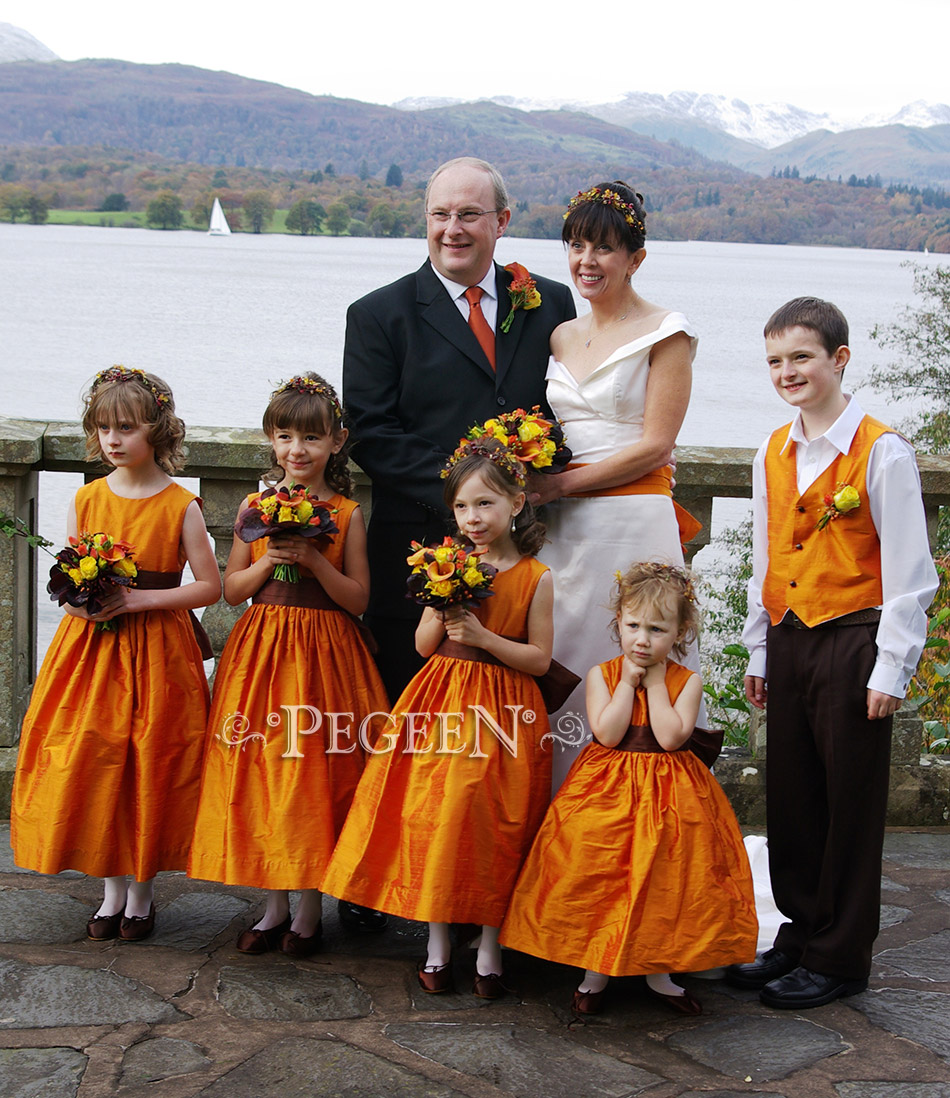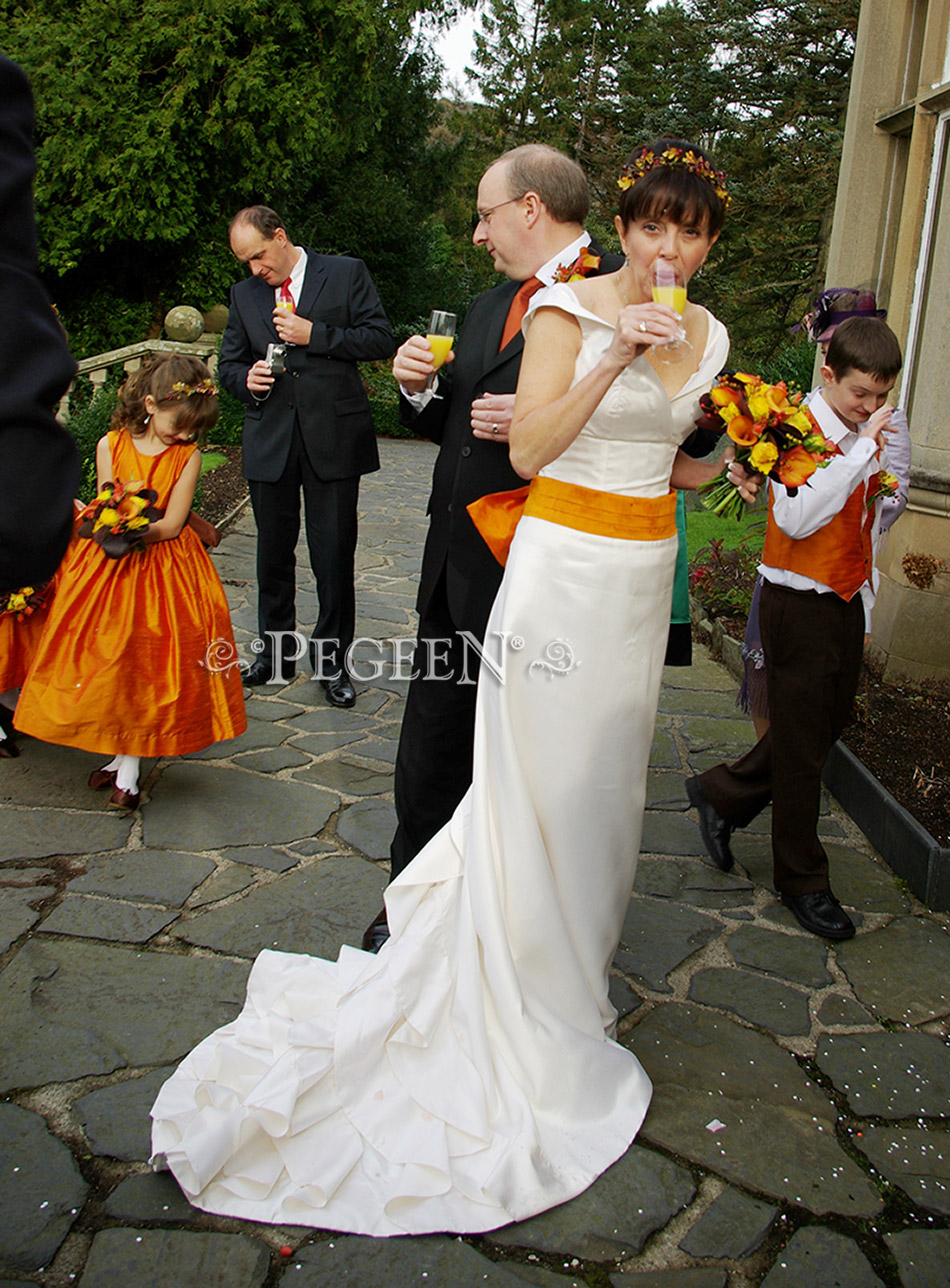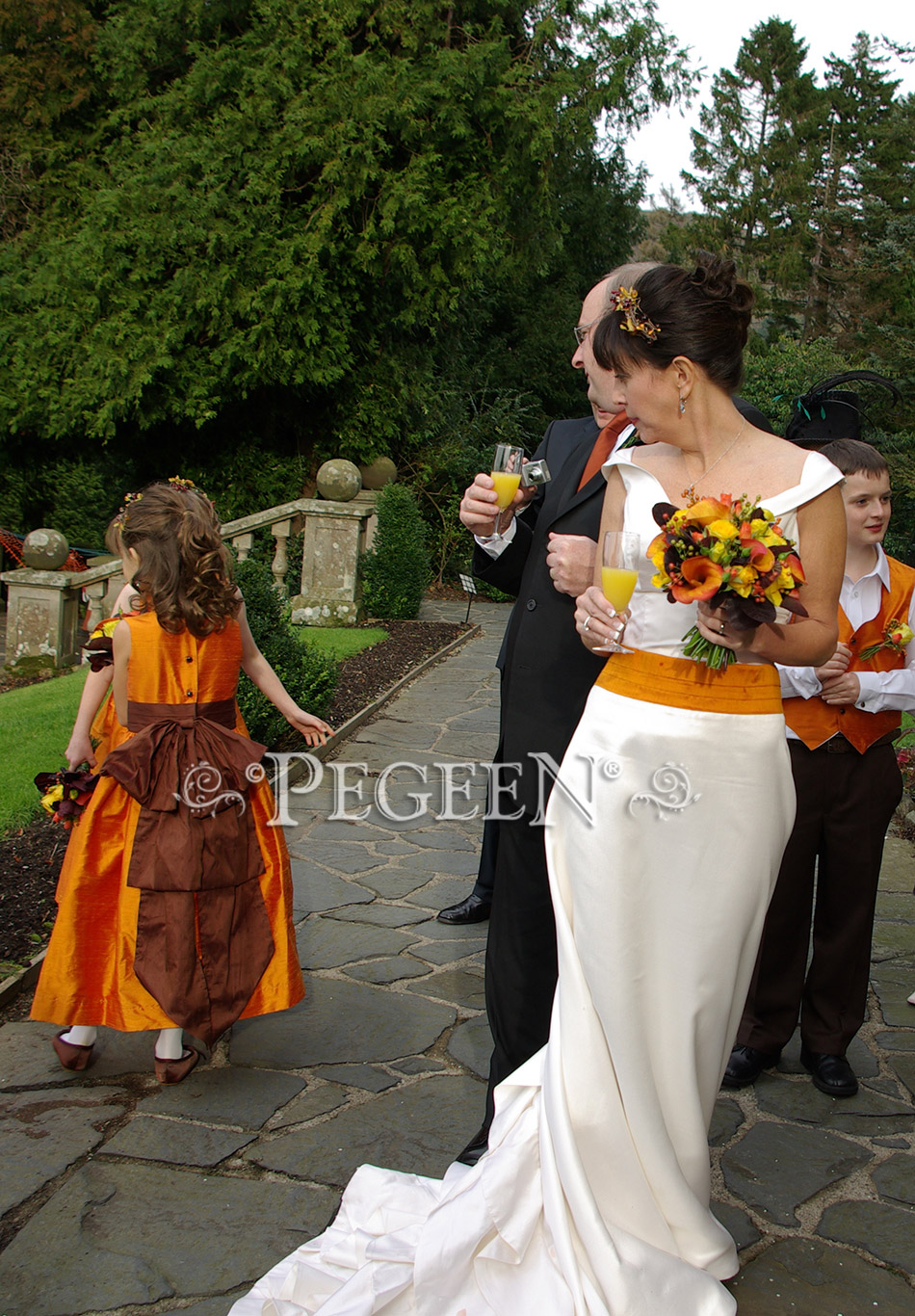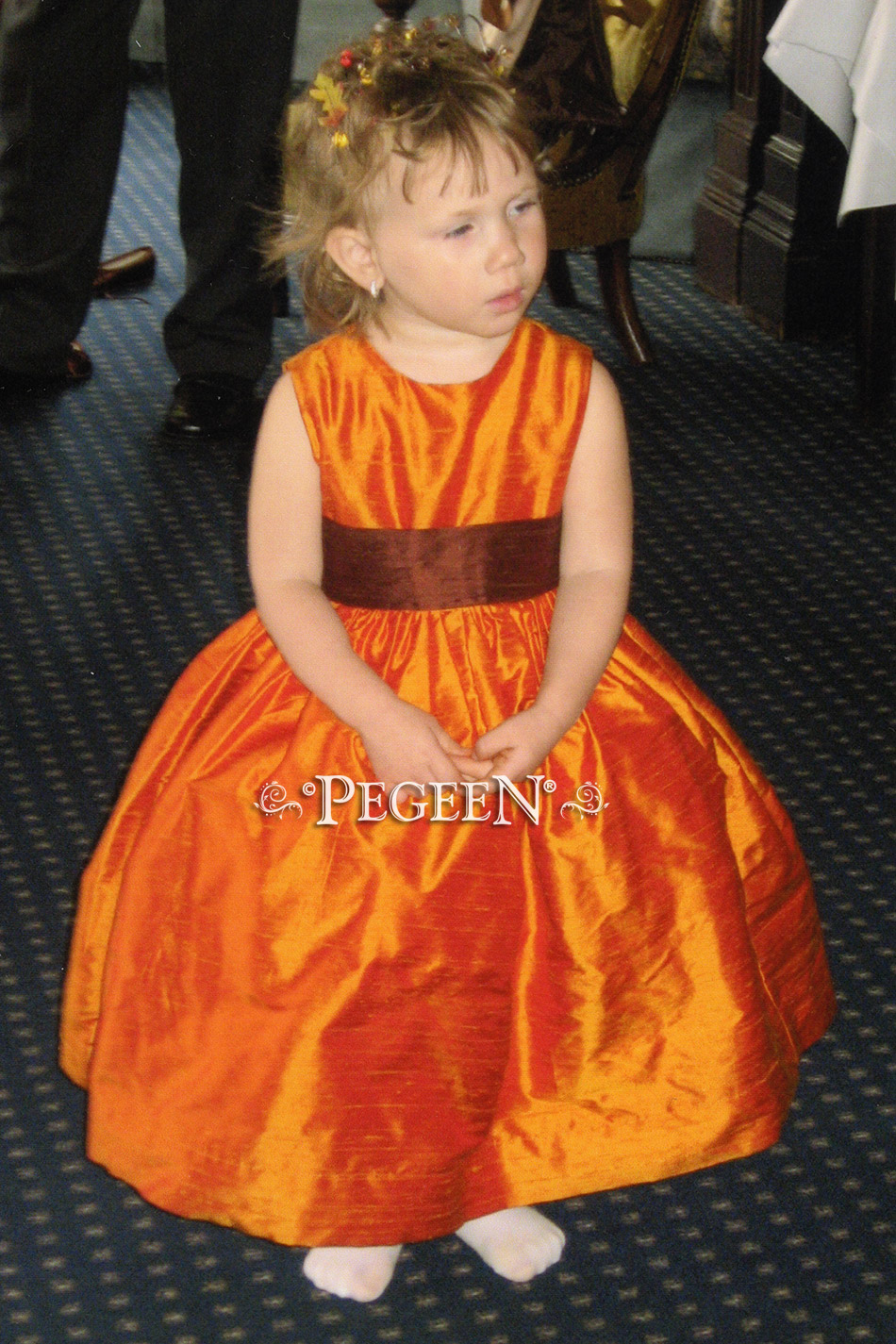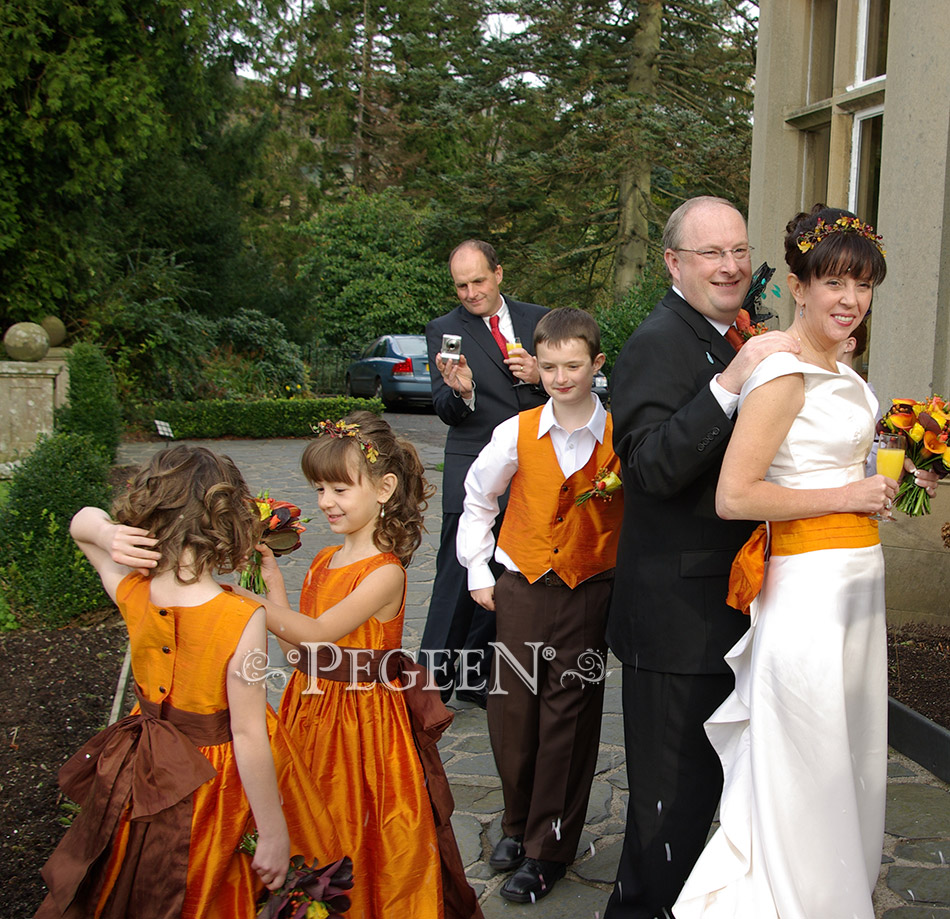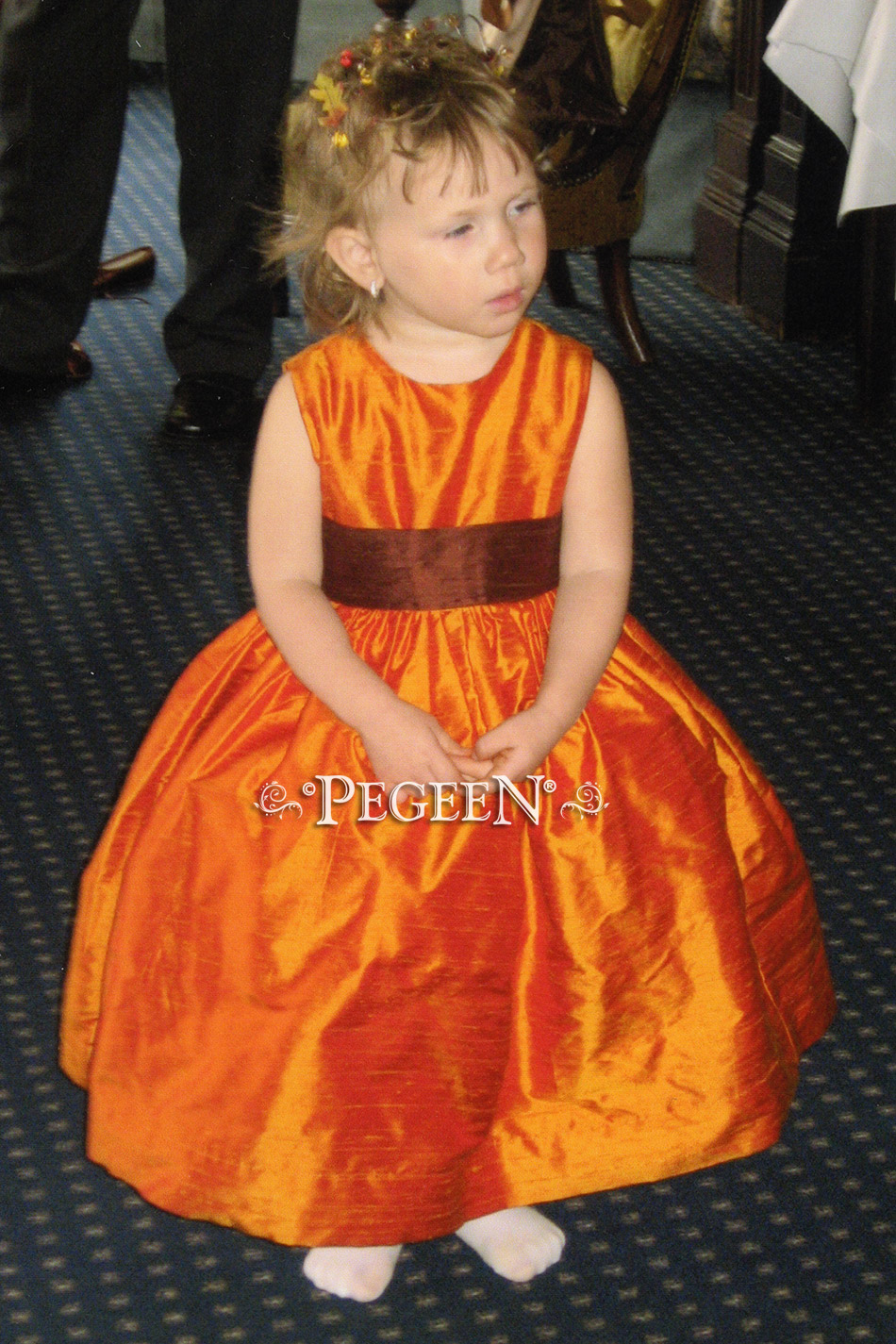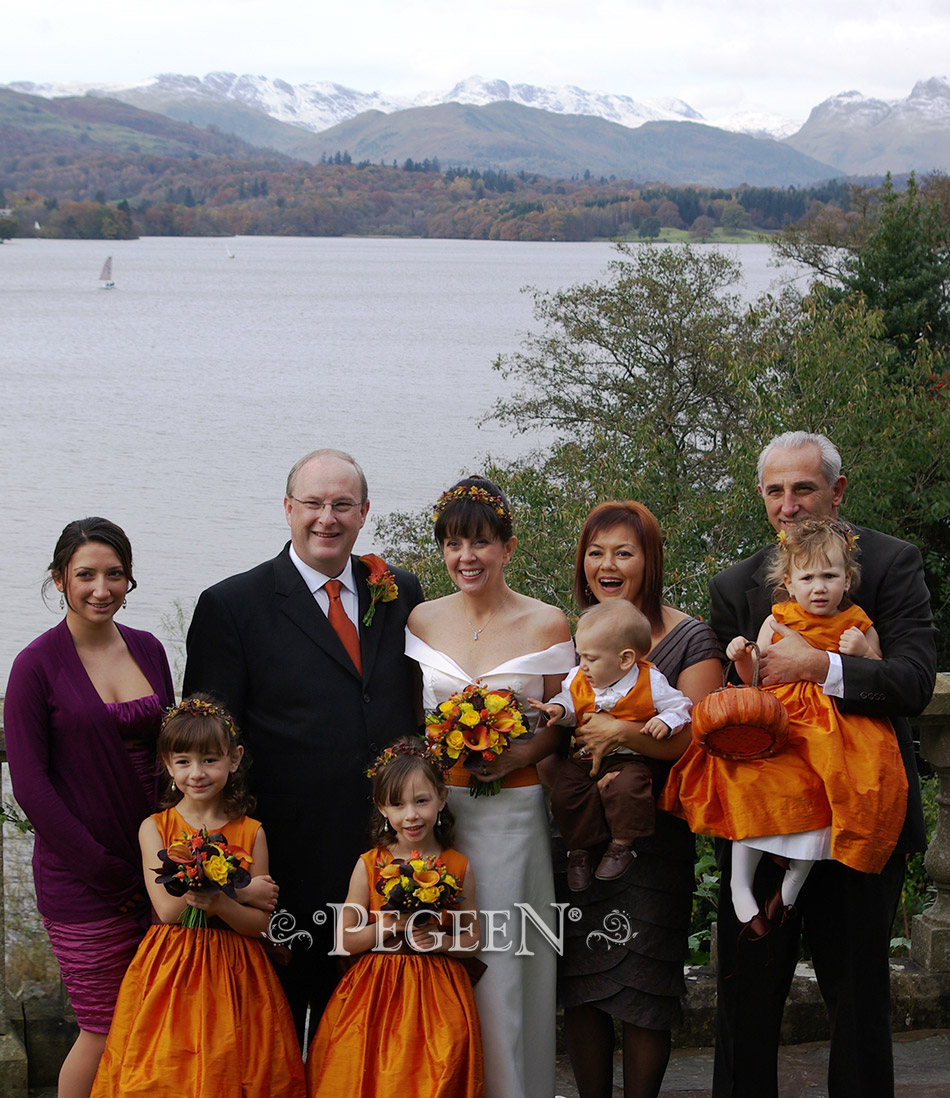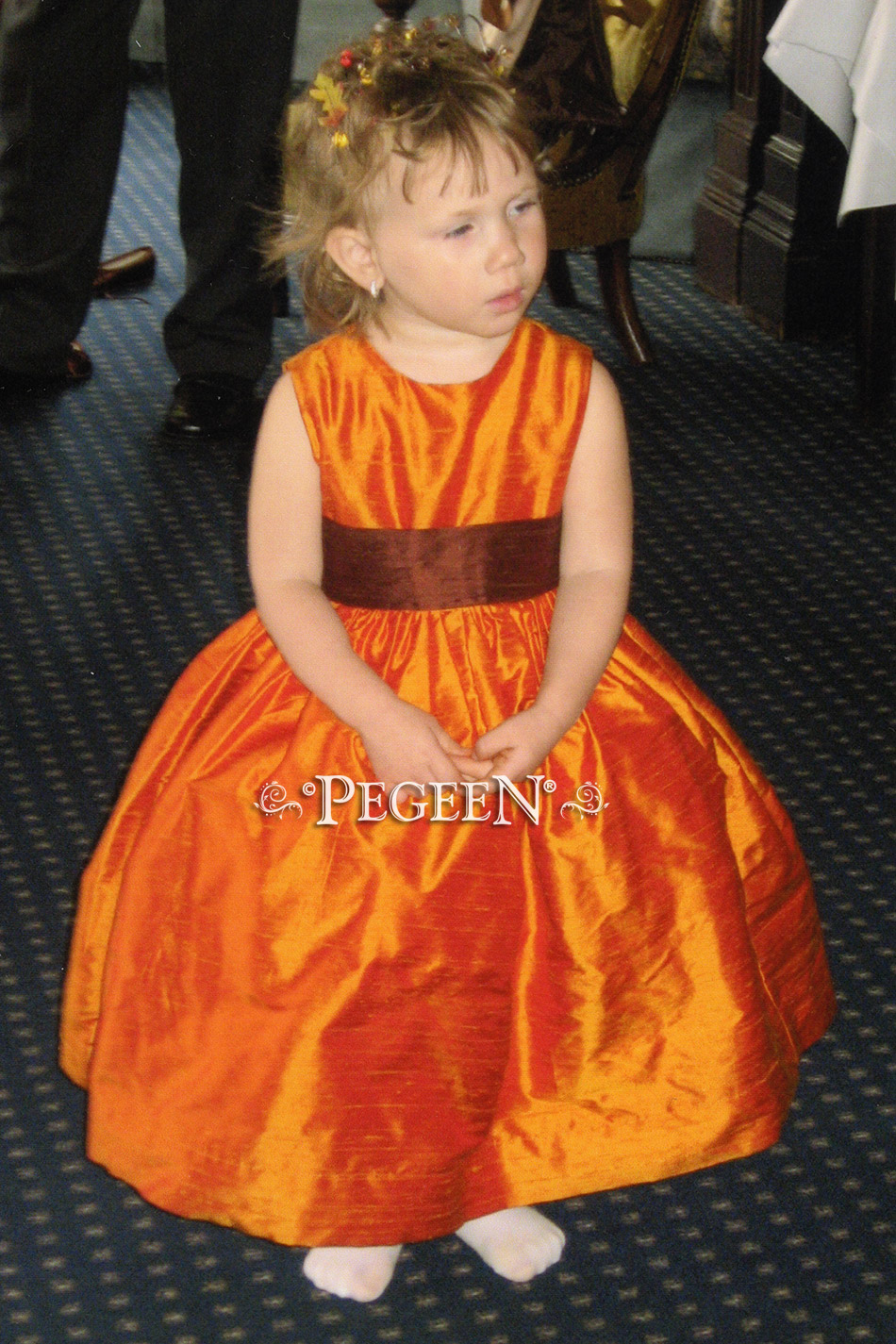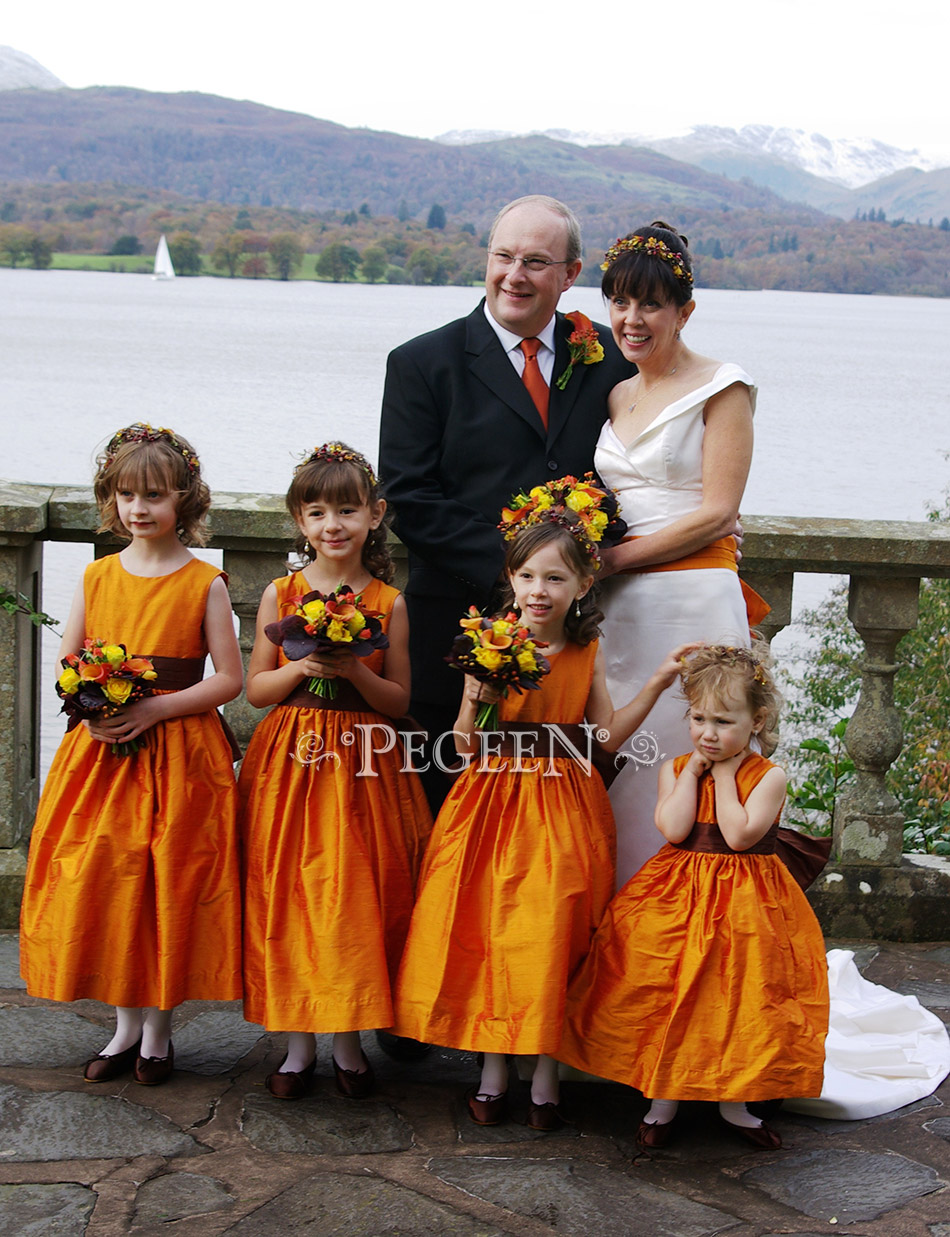 Pegeen Flower Girl Dress Company ~ 9147 State Rd 535 Orlando, FL 32836 ~ Shipping World Wide Since 1982