Tulle Colors for our flower girl dress styles | Pegeen
Here are our Tulle Colors for our Princess Everyday and Princess Special Day flower girl dresses.
Sorry, we can not send a sample of tulle colors. For exact match, please send a color chip (like a paint chip from Home Depot) or a swatch. Colors below that match our colors of silk are indicated by the same name and a color asterisk!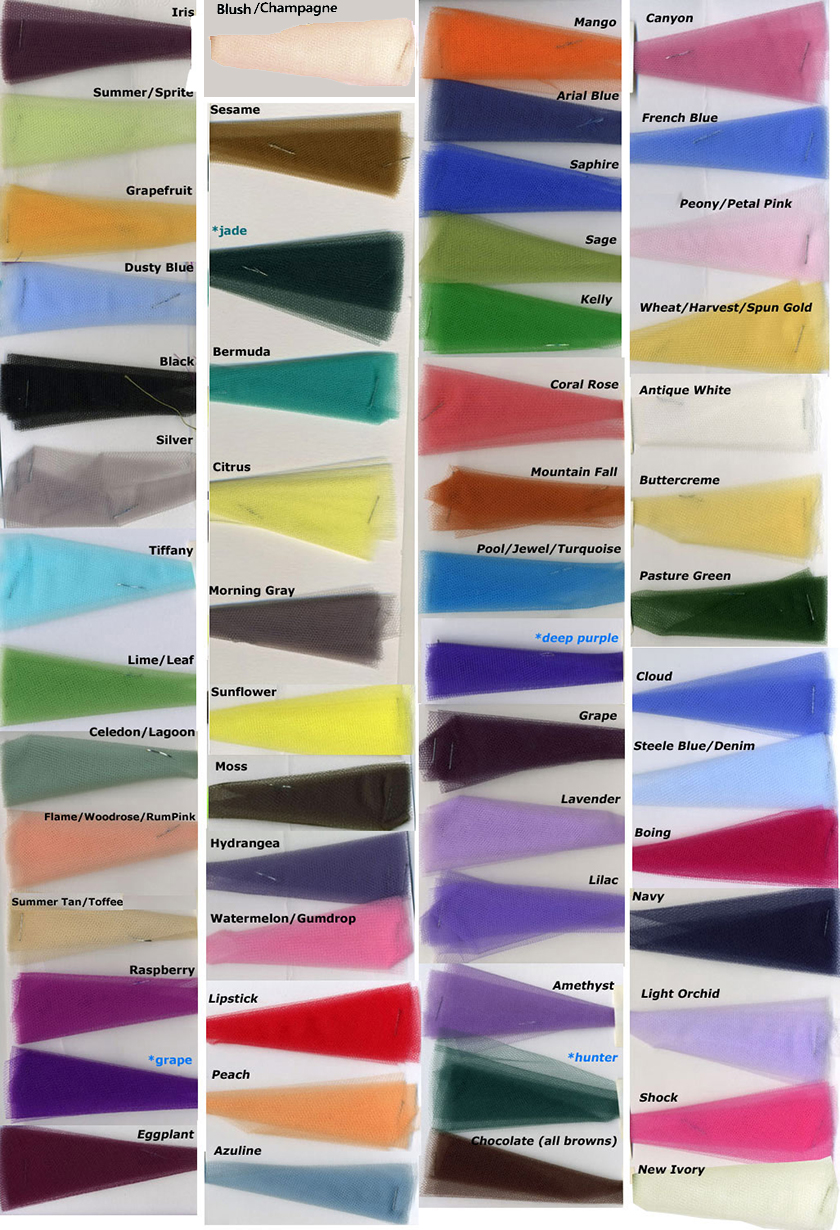 Pegeen Flower Girl Dress Company ~ 9147 State Rd 535 Orlando, FL 32836 ~ Shipping World Wide Since 1982