Tulle Flower Girl Dresses in Bisque and Seashore Teal Silk
This customer selected style 356 as the inspiration for her flower girl dresses, accentuating them with a delightful combination of bisque and seashore shades for the sash. The dresses captivated everyone's attention, earning them the prestigious title of Wedding of the Year Runner Up for 2009-2010. With their elegant design and charming colors, these flower girl dresses added a touch of enchantment to the special occasion.
Style 356 was the perfect choice for these remarkable flower girl dresses, effortlessly blending bisque and seashore hues to create a stunning and harmonious look. As the bride's vision came to life, it became evident why these dresses stood out as a highlight in the competition. Their grace and beauty complemented the overall theme of the wedding, making them a memorable addition to the celebration. It was an honor to be part of such a captivating event and contribute to the magic of the day with our exquisite flower girl dresses.
There were no additional charges for this flower girl dress. Optional prices are subject to change. Check menus for current prices.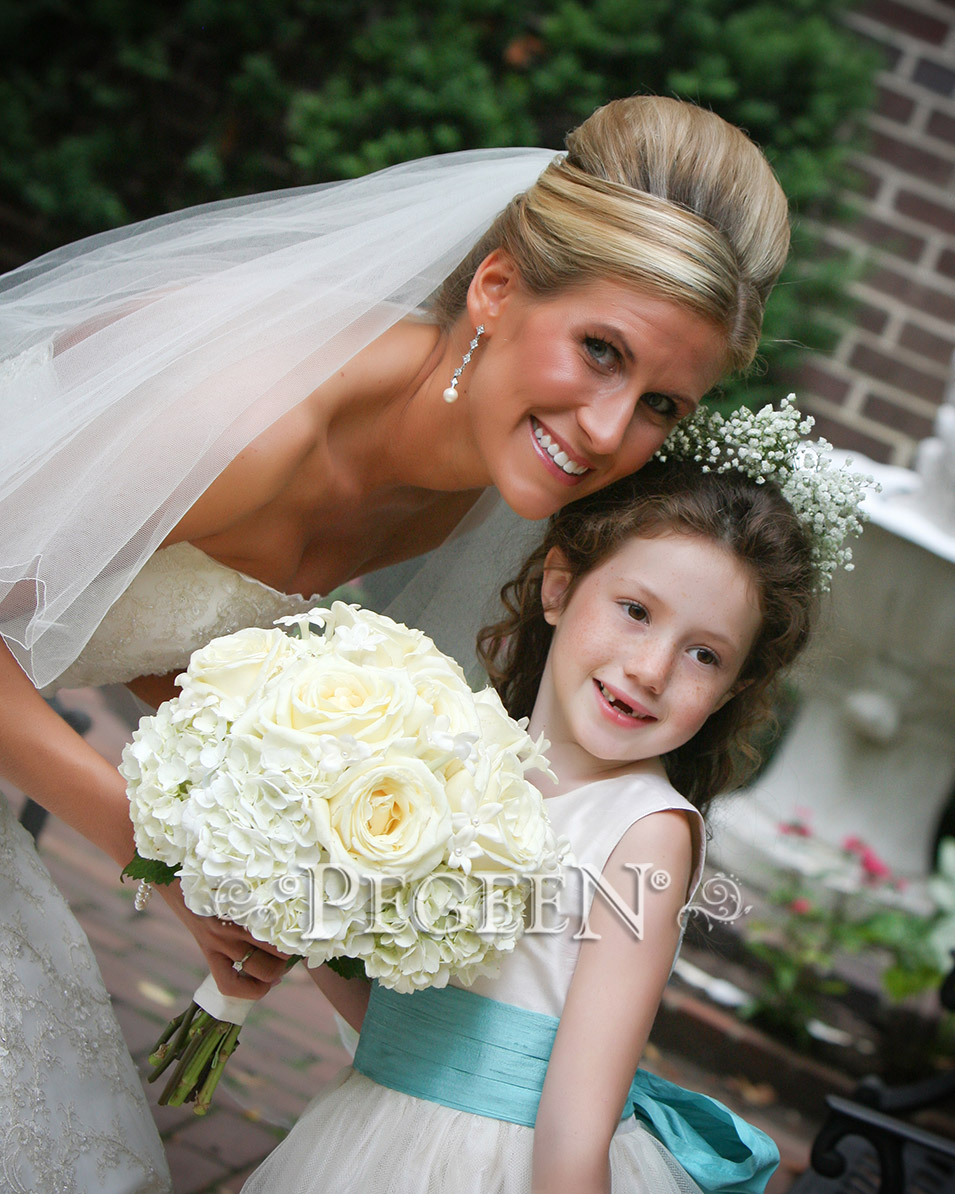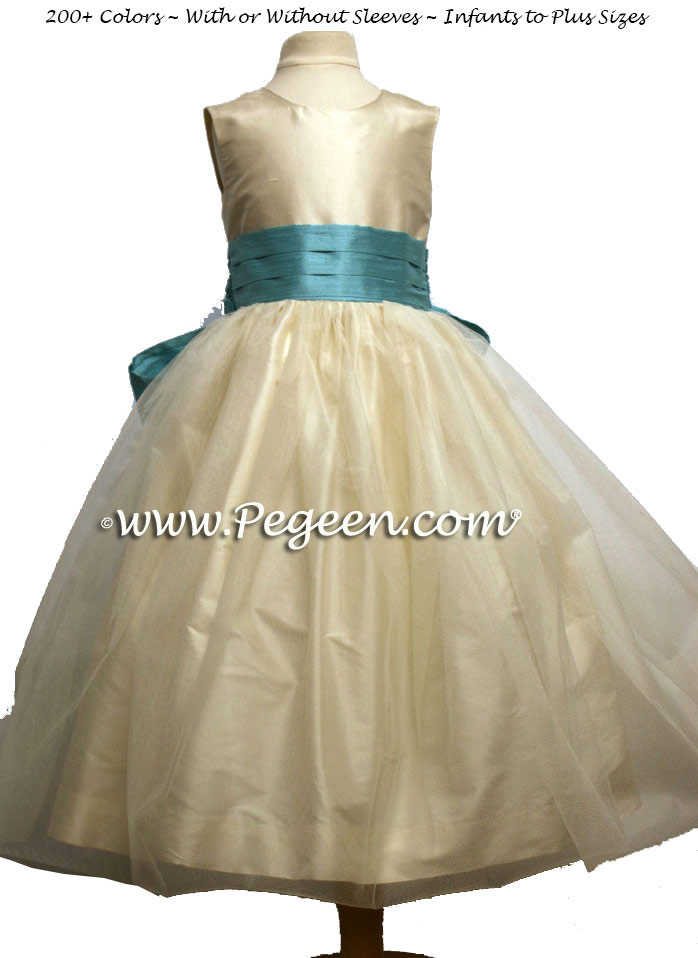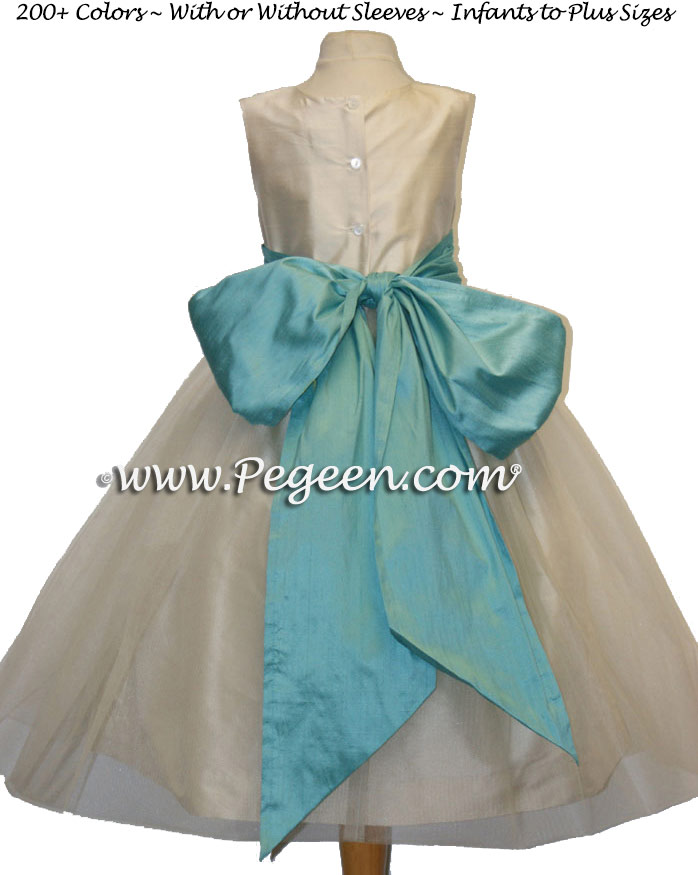 Pegeen Flower Girl Dress Company ~ 9147 State Rd 535 Orlando, FL 32836 ~ Shipping World Wide Since 1982