Party scene dress in Ivory Nutcracker - Style 755
For this exquisite dress, our customer opted for the charming Style 755, which is a part of our enchanting Nutcracker Collection, specially designed for Clara Party Scene Dresses. With an eye for elegance, she selected New Ivory as the base color, creating a soft and timeless canvas for this magical creation. However, it was the addition of the tulle adorned with gold flake glitter that truly transformed this dress into a shimmering work of art.
The choice of gold flake glitter tulle brought a touch of opulence and radiance to the dress, making it perfectly suited for the whimsical world of the Nutcracker ballet. The glittering tulle added a sense of enchantment and wonder, much like the magical tale of Clara and her adventures. With every twirl and movement, the dress would capture and reflect the light, creating an aura of pure magic that would surely leave a lasting impression.
In the realm of custom costumes, this creation is a testament to the limitless possibilities that come to life when dreams meet craftsmanship. Our Nutcracker Collection celebrates the joy and wonder of this beloved ballet, and this dress perfectly embodies the spirit of the Clara Party Scene. It's not just a costume; it's a piece of art that carries the essence of a timeless story, ready to come to life on the grand stage.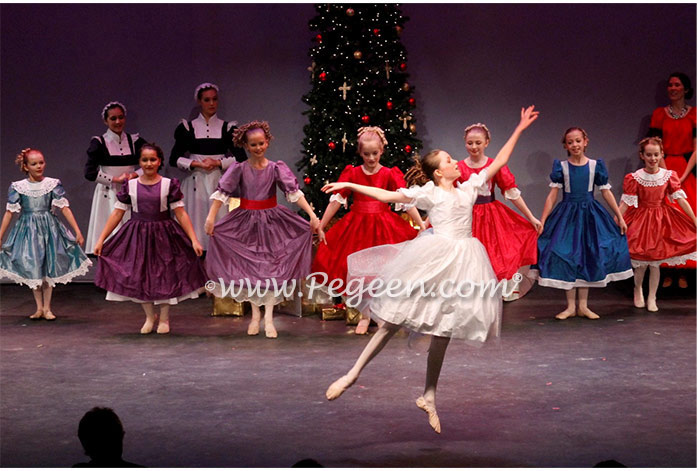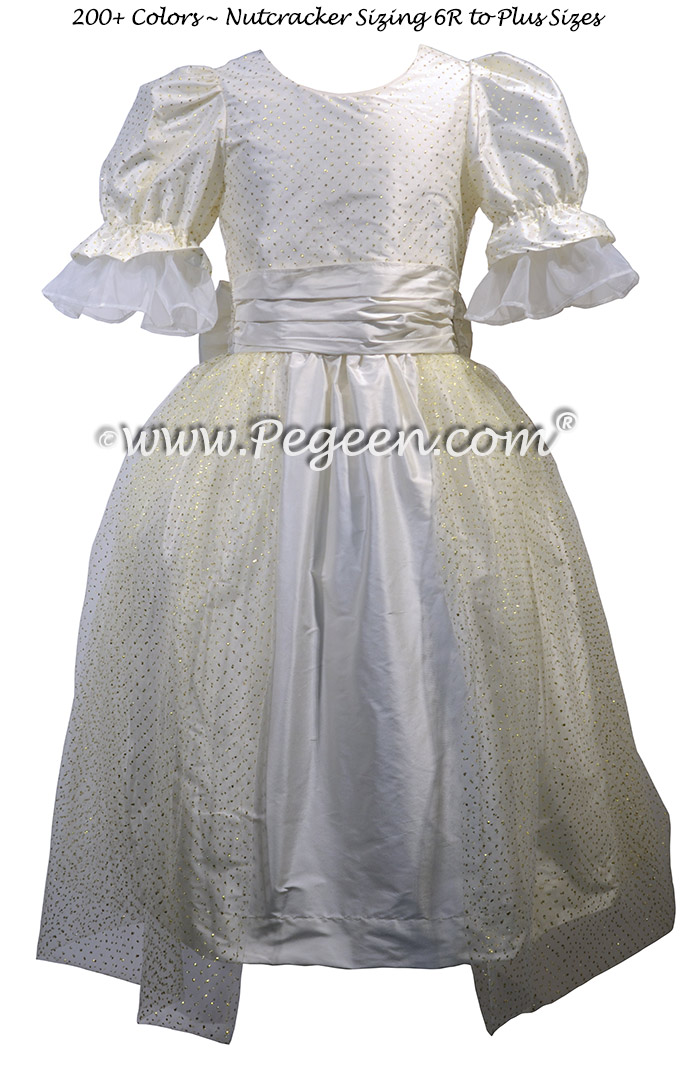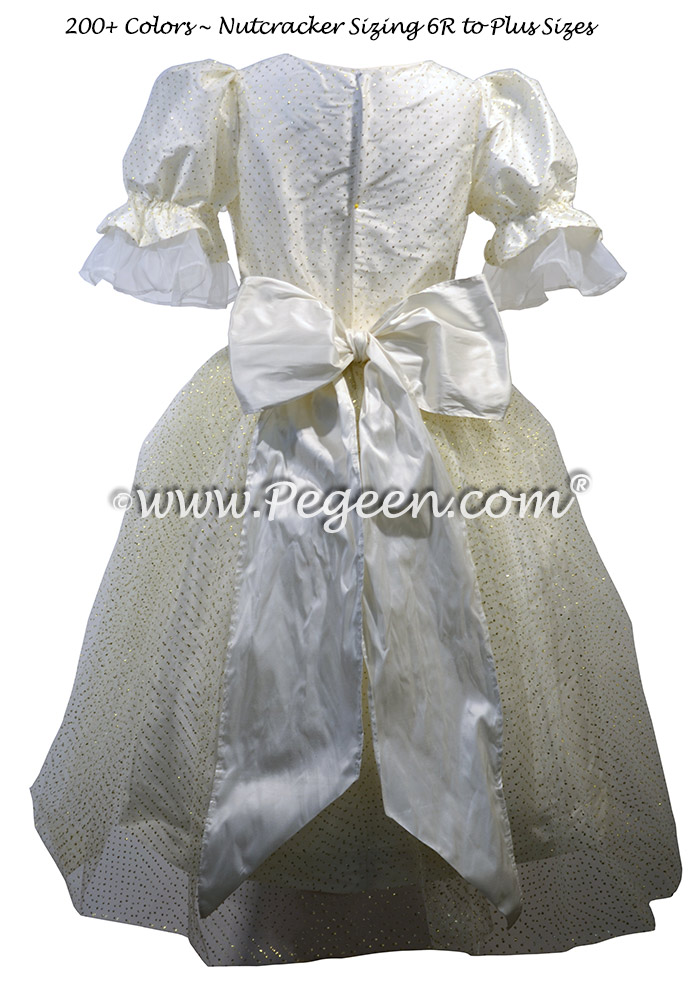 Pegeen Flower Girl Dress Company ~ 9147 State Rd 535 Orlando, FL 32836 ~ Shipping World Wide Since 1982