Flower Girl Dress for 2009 - Runner Up | Pegeen
Announcing the 2009 Pegeen Flower Girl Dresses of the Year runner up!
The bride, Lisa chose style 383 for the little girls and style 266 for their ring bearer. The dresses were in New Ivory Silk and the bride added the v-backs to the flower girls' dresses. Sashes were in Gold and Toffee Gingham silk check. The ring bearer wore a matching silk gingham vest with new ivory silk shorts and shirt.
For details on this year's fabulous wedding, click
Photography by: Photocraftz.com l David Wegwart Photography, Inc. l 720-870-7070
A Quick Note about this first RUNNER-UP: Having attended University of Denver and getting my Masters from Colorado State, (and a ski bum) this wedding was near and dear to my heart. If you are not fortunate to live in the Rockies, consider Colorado great for a Destination Wedding. Below are some great resources used for this wedding - we loved them all!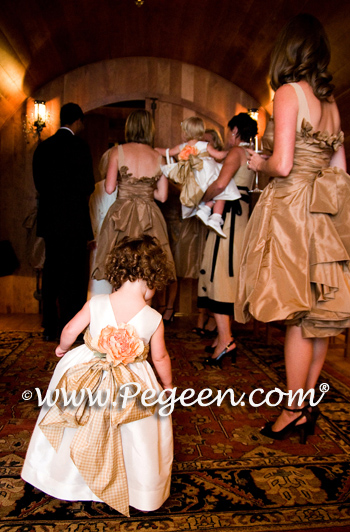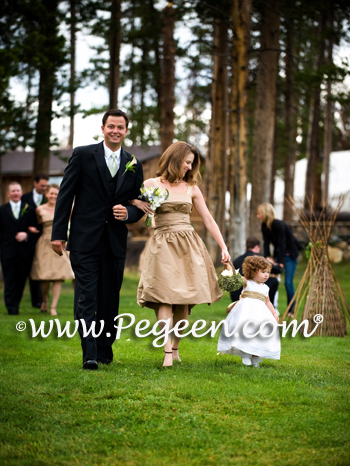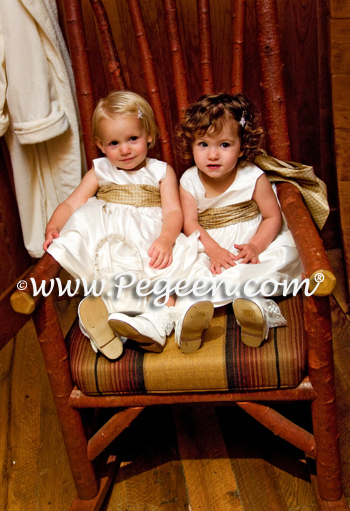 Event Planning: wmevents.com l 404-815-4055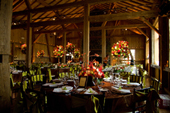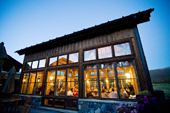 Wedding vendors:
Bridal Consultant WM Events William Fogler wmevents.com

Photography Photocraftz David Wegmart photocraftz.com
Hair Salon on the Boulevard Ned salonotb.com
Music Nacho Men Tom LeRoux nachomen.com
Florist Newberry Brothers Lindsay newberrybrothers.com
Cake Intricate Icings Rachael Teufel
Venue Devil's Thumb Ranch Jennifer Triplet devilsthumbranch.com