Red Theme Weddings and Flower Girl Dresses
Red Flower Girl Dresses
The color red. Nothing gets attention like red does. See strikingly beautiful red Pegeen flower girl dresses, as well as burgundy, claret scarlet, Christmas Red and much more...
Red flower girl dresses can be a stunning choice for a wedding, as the color is bold, vibrant, and eye-catching. Red is often associated with love, passion, and romance, making it a fitting choice for a wedding celebration.
When it comes to choosing a red flower girl dress, there are many styles and shades of red to consider. For a classic and elegant look, a deep red or burgundy dress can be a beautiful option. On the other hand, a bright and bold red dress can add a pop of color and energy to the wedding party.
Shop beautiful and elegant Red Flower Girl Dresses from Pegeen. Browse a stunning collection of Red theme wedding dresses available in all styles and sizes.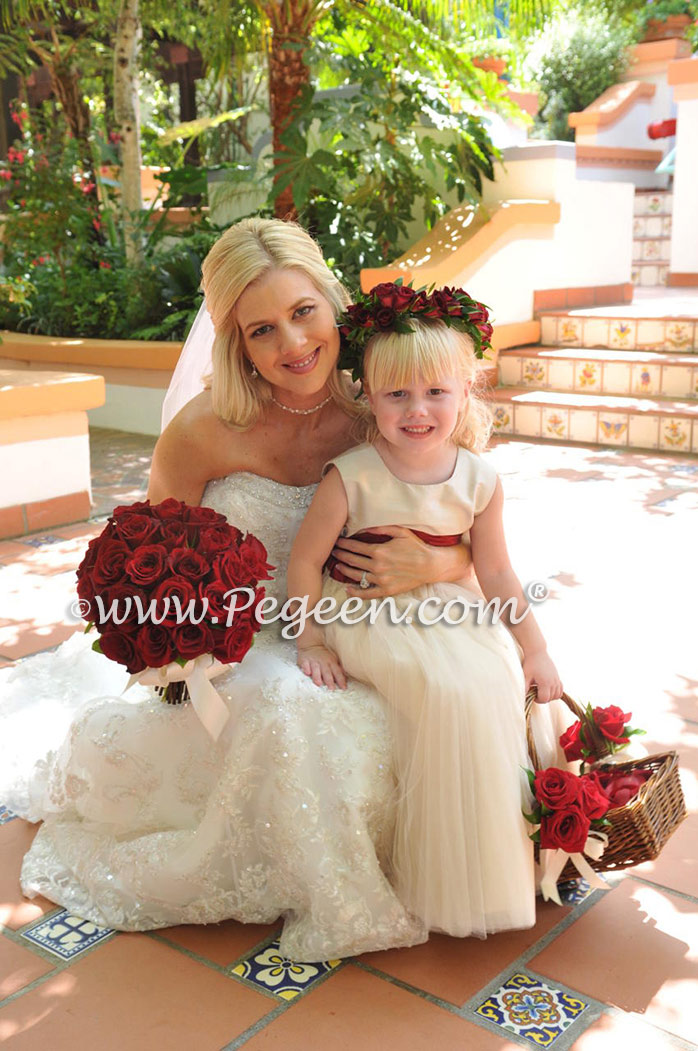 Pegeen Flower Girl Dress Company ~ 9147 State Rd 535 Orlando, FL 32836 ~ Shipping World Wide Since 1982