Flower Girl Dresses in Brown Shades
Chocolate Brown Flower Girl Dresses
Embracing the Allure of Brown in Weddings: A Year-Round Delight
The timeless charm of brown in weddings has gained popularity across seasons, capturing hearts with its warm and earthy appeal. Like the universally beloved flavor of chocolate, brown is as delightful to the eye as candy is to the taste buds. This neutral color possesses a unique ability to infuse weddings with a sense of coziness, simplicity, and natural elegance, making it an ideal choice for various wedding themes, particularly rustic or outdoor celebrations.
Versatile Brown for Rustic Bliss
When envisioning a rustic wedding theme, brown flower girl dresses offer unparalleled versatility, allowing you to bring your wedding day vision to life with ease. Brown blends seamlessly with the rustic aesthetics, whether you're saying "I do" amidst a charming countryside backdrop or in a cozy barn setting. It's a hue that effortlessly complements the earthy elements of a rustic wedding, from wooden decor to natural greenery.
Inspiring Ideas for Brown Flower Girl Dresses
Embracing brown for your flower girl dresses opens the door to a world of creative possibilities. Many brides have ventured into this enchanting realm, each infusing their unique touch to make their flower girls feel truly special on the big day. The versatility of brown allows for various complementary color schemes, from the classic elegance of cream and gold to the fresh and organic appeal of green accents.
Brown: A Neutral Canvas for Wedding Magic
Ultimately, brown serves as a neutral canvas upon which your wedding dreams can come to life. Whether you're planning an autumnal celebration surrounded by the rich hues of changing leaves or a breezy spring affair infused with the simplicity of nature, brown can seamlessly integrate into your wedding's color palette. Its adaptability knows no bounds, making it a beloved choice that continues to win the hearts of couples and designers alike.
In the world of weddings, brown is the embodiment of understated elegance, bringing warmth, versatility, and timeless beauty to your celebration, no matter the season or theme. So, why not add a touch of chocolate-inspired magic to your special day?
Brown Weddings: Chocolate Brown Flower Girl Dresses, Plus Size Flower Girl Dresses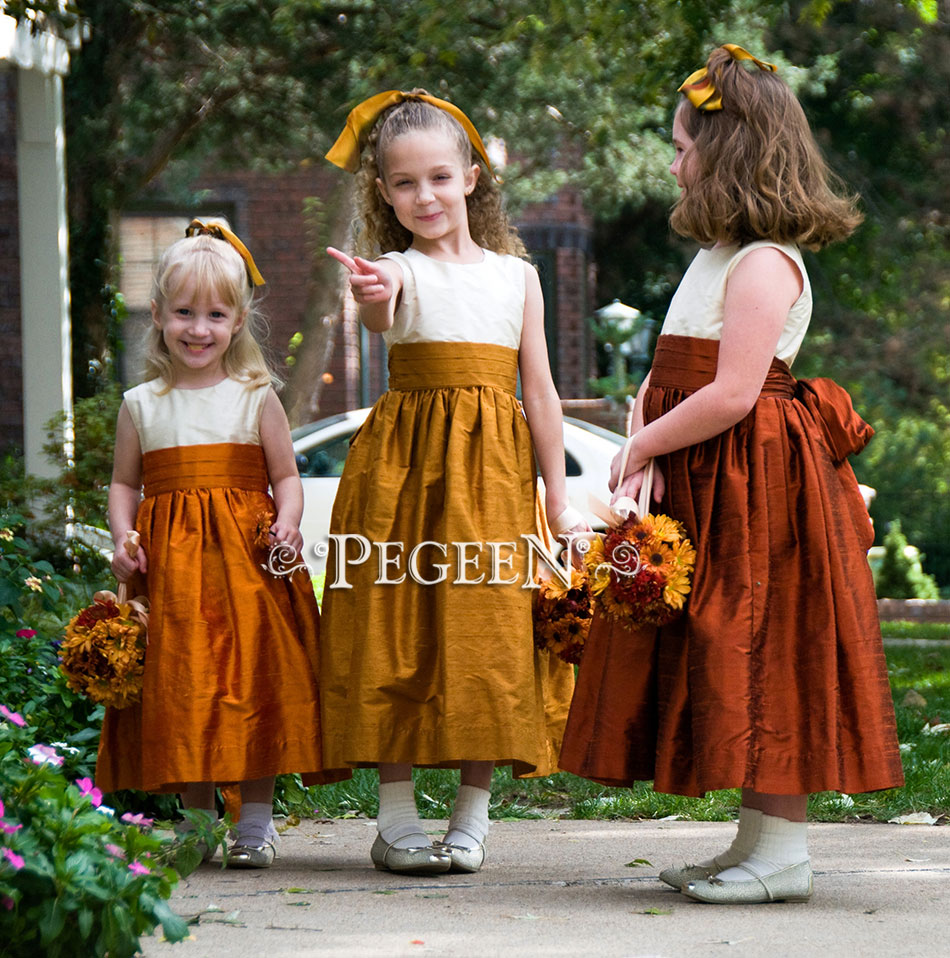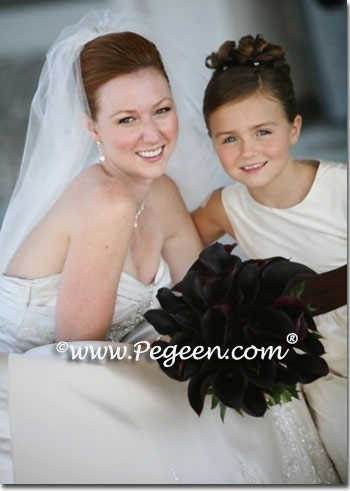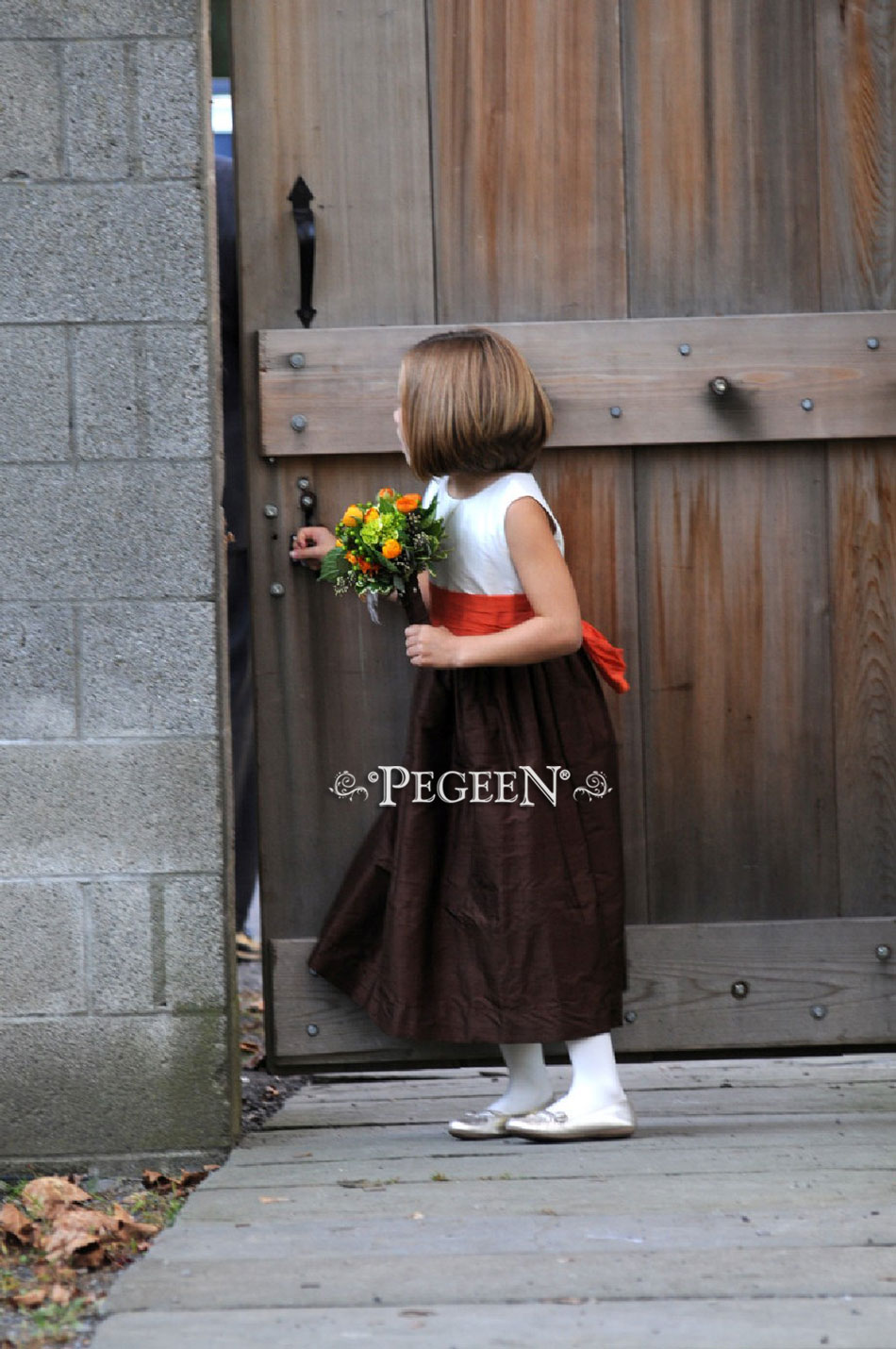 Pegeen Flower Girl Dress Company ~ 9147 State Rd 535 Orlando, FL 32836 ~ Shipping World Wide Since 1982