Yellow or Gold Themed Flower Girl Dresses
Gold or Yellow Flower Girl Dresses
Yellow flower girl dresses in gold, butter, sunflower, dandelion, lemonade silk and more...
The choice of yellow as a wedding theme and for flower girl dresses is a decision that can be influenced by numerous factors. From the vibrancy of mustard hues to the soft elegance of pastel yellows, this color palette offers a range of options for couples seeking a cheerful and beautiful theme for their special day. Yellow has a unique ability to infuse weddings with a sense of warmth, happiness, and optimism.
At Pegeen, we celebrate the versatility and beauty of yellow and gold in wedding themes and flower girl attire. Our collection features an array of flower girl dresses that incorporate shades of gold and soft yellows, allowing brides to find the perfect match for their wedding vision. From elegant couture silk dresses to custom creations, our dresses are designed to elevate the charm of your bridal party. The warmth of yellow and gold adds a touch of sophistication and radiance to any wedding celebration.
As a trusted manufacturer of flower girl dresses and boys' suits, Pegeen has been serving customers worldwide since 1982. We understand the significance of every detail in creating a memorable wedding, and our commitment to quality craftsmanship shines through in every dress we create. Explore our beautiful and elegant yellow and gold flower girl dresses, available in various styles and sizes, including plus sizes. Let Pegeen be your choice for adding a touch of sunshine to your wedding day. Visit Pegeen.com to discover our exquisite collection and make your wedding a golden affair.
See More Yellow Flower Girl Dresses Page 1 Yellow Flower Girl Dresses Page 2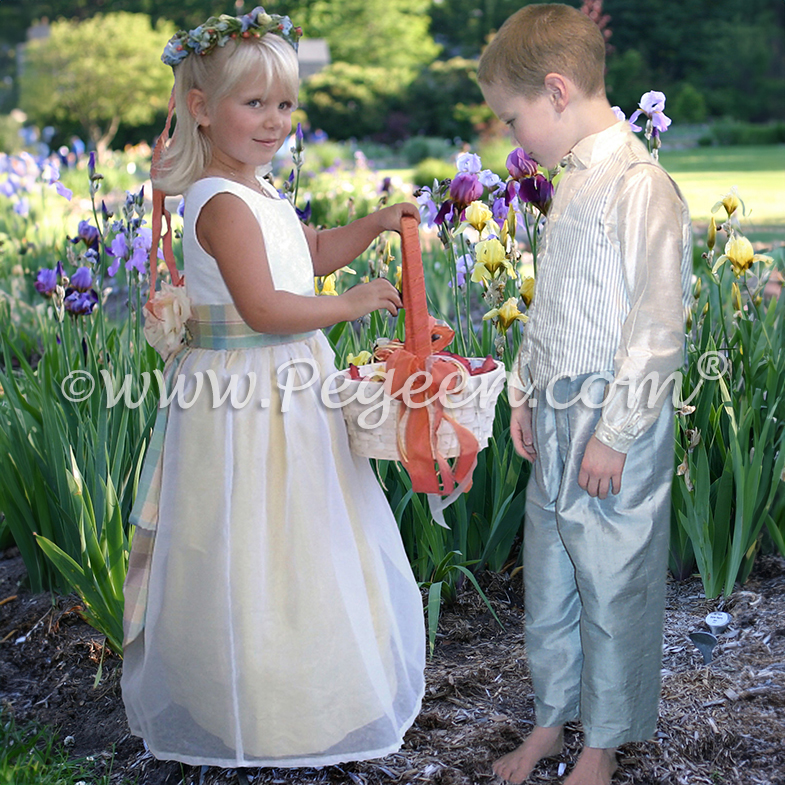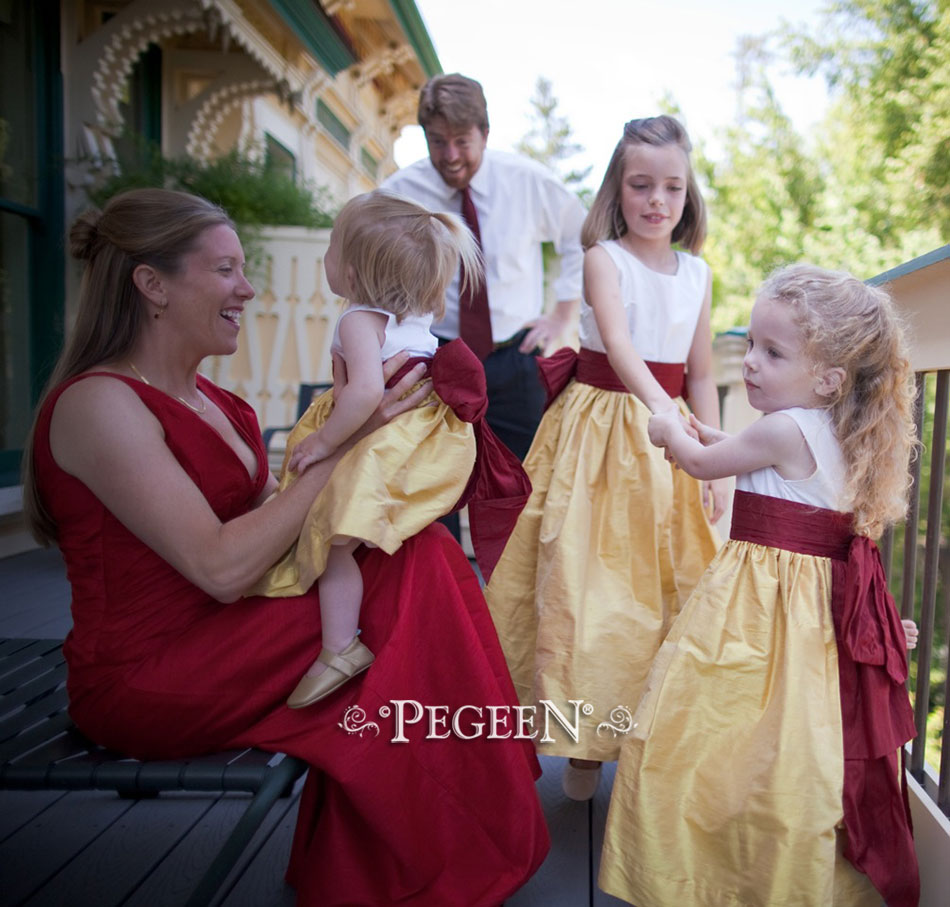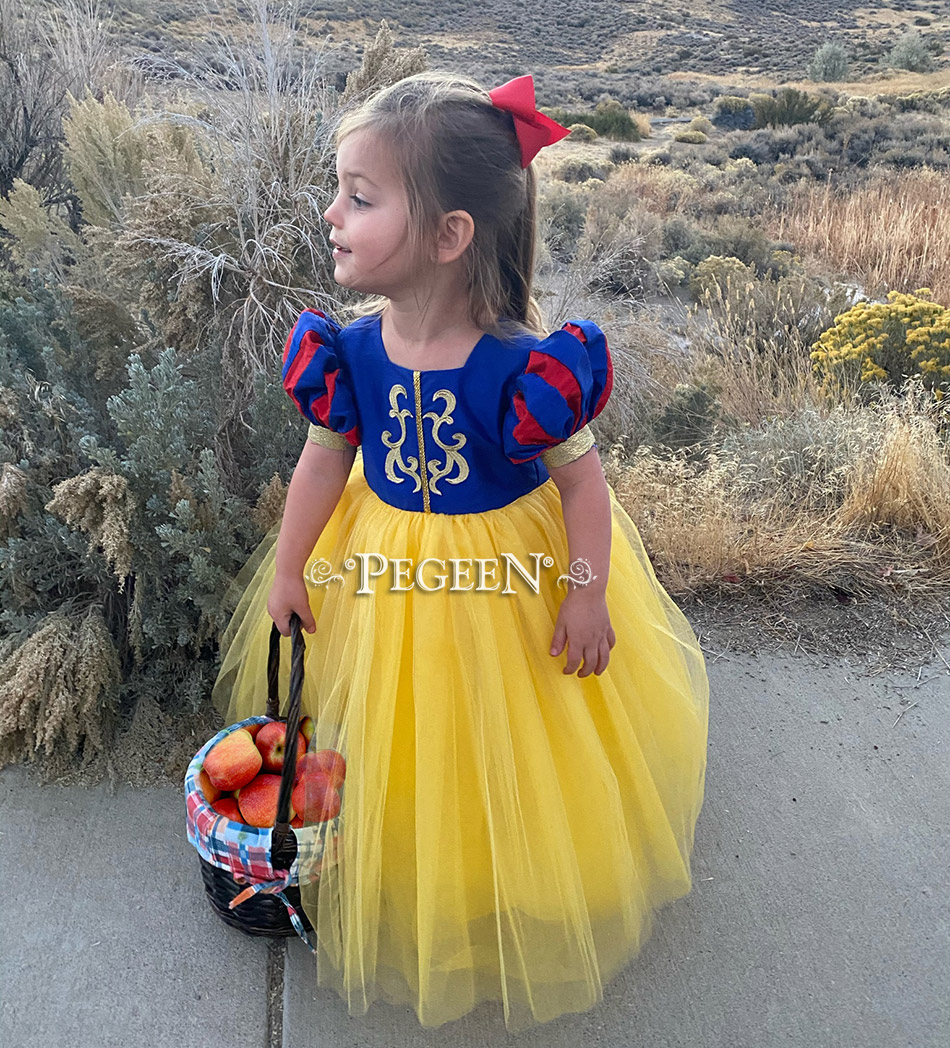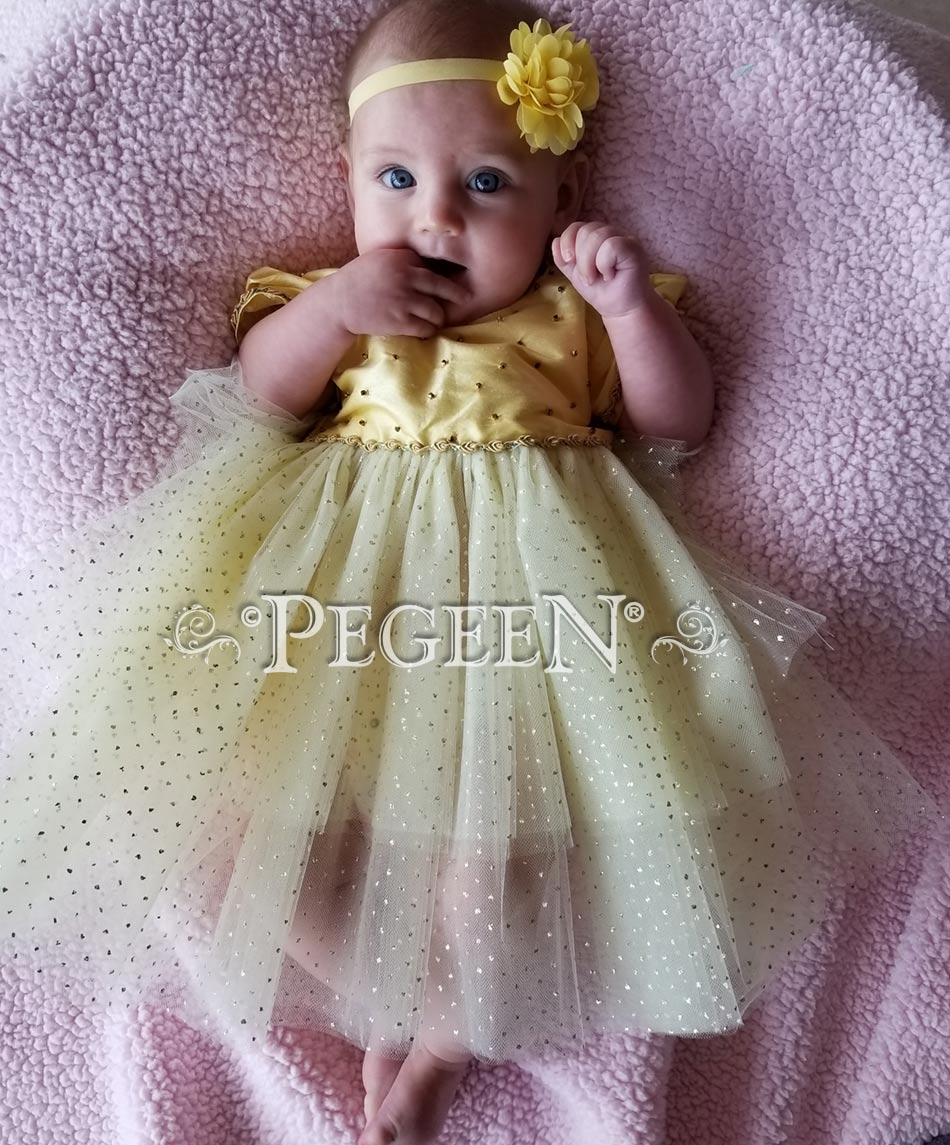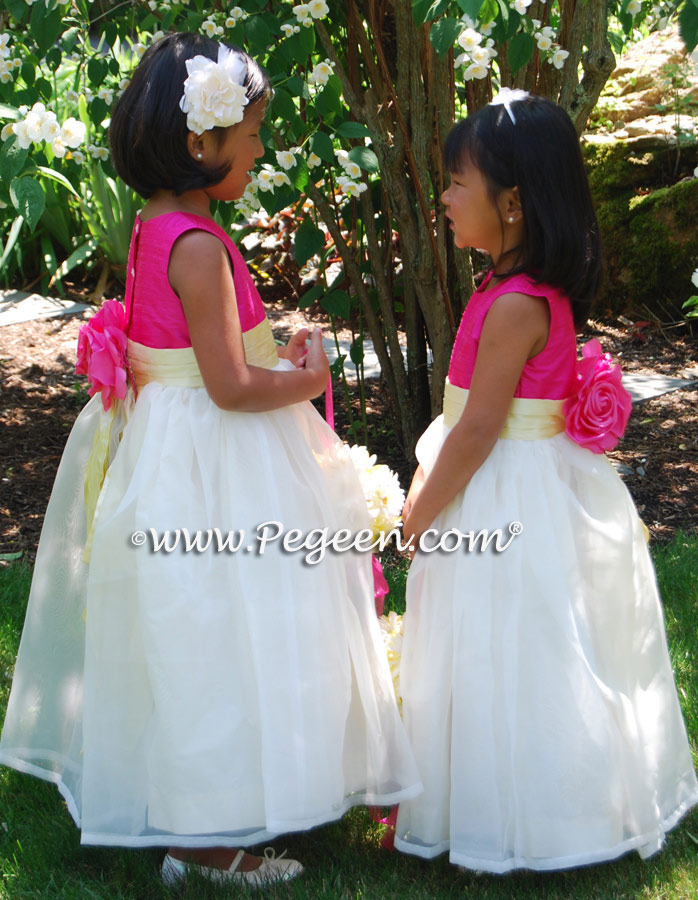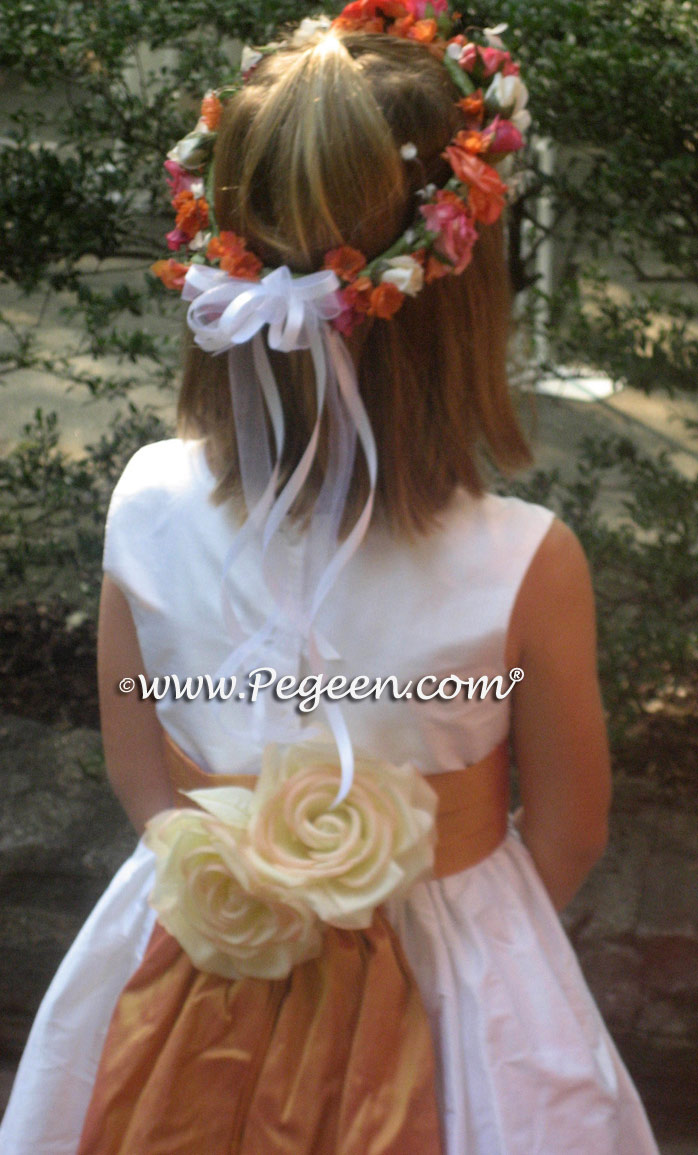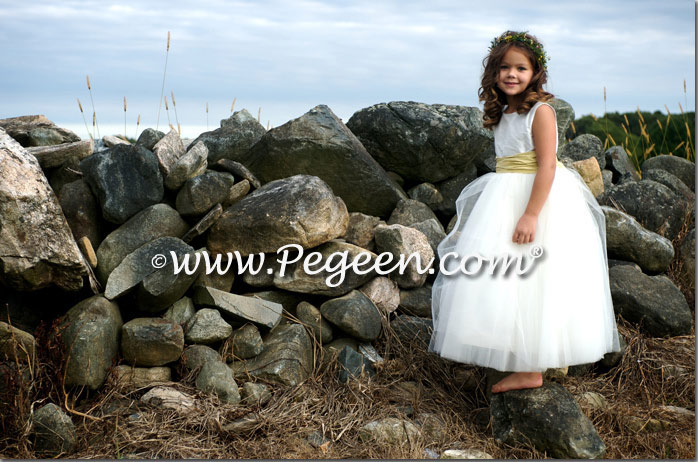 Pegeen Flower Girl Dress Company ~ 9147 State Rd 535 Orlando, FL 32836 ~ Shipping World Wide Since 1982