Adding BLING to your custom flower girl dress designs made to our Pegeen Dress Dreamer is easy
Visit this page or our bling and accessory pages to see some of the ideas and for sure, call us as we love to help!
We have now made it easy for you to add BLING to any flower girl dress you create in our Pegeen Dress Dreamer. Now, you can create your own flower girl dress with all the bows, bling and flowers to your heart's content. Try our virtual design tool which is so much fun and easy to use!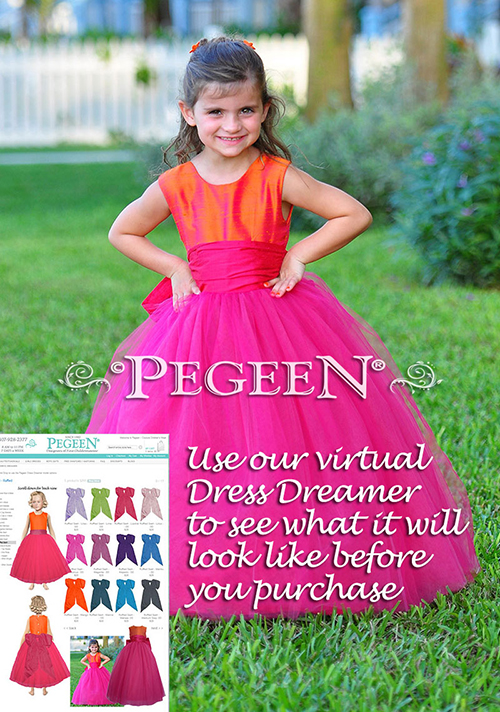 Read more