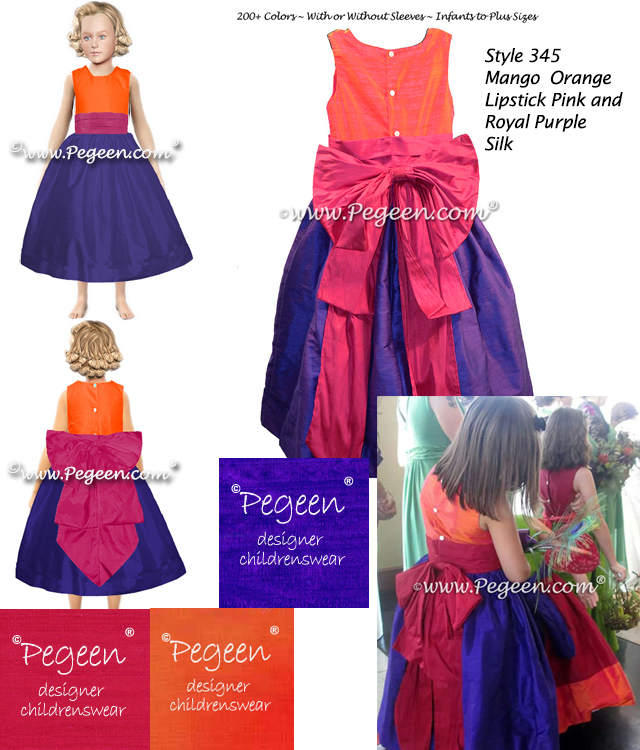 Flower Girl Dresses in hot colors show the creativity this bride put into her wedding
In this joyous celebration, the wedding party exudes a vibrant and lively atmosphere with a delightful mix of colors adorning the flower girl dresses. The bride's vision of a playful and captivating wedding came to life through the use of a wonderful color palette, featuring an array of bright and cheerful silk hues. Each flower girl dress, carefully selected from the Pegeen Dress Dreamer virtual closet, showcased the perfect blend of style and elegance.
With creativity and attention to detail, the bride added a unique touch to the dresses by adorning them with handmade silk roses. These delicate and enchanting embellishments added a whimsical charm to the already stunning ensemble, making each flower girl look like a little fairy princess. The styles chosen - 345, 401, and 383 - beautifully complemented the theme and captured the essence of the celebration.
As the flower girls pranced down the aisle, their dresses swirled around them like a kaleidoscope of colors, creating a mesmerizing sight for all the guests. The mix and match colors of silk exuded a sense of unity and togetherness, symbolizing the coming together of two families on this special day. This fun-filled wedding was a true reflection of the couple's joyful spirit, and the flower girls added an adorable touch to the heartwarming celebration.
Just a reminder – although we sell exclusively online, if you are visiting Orlando, we are located just 1.25 miles from Disney World. Call to visit our factory or design studio. 407-928-2377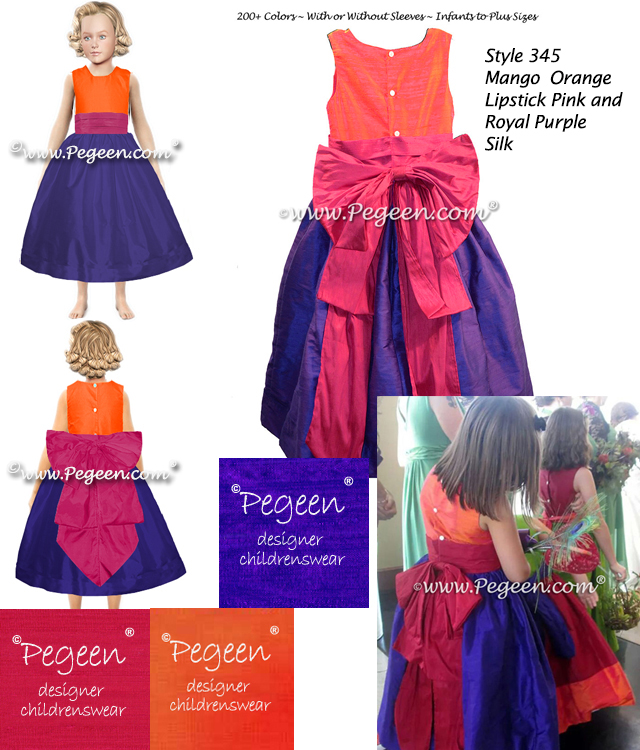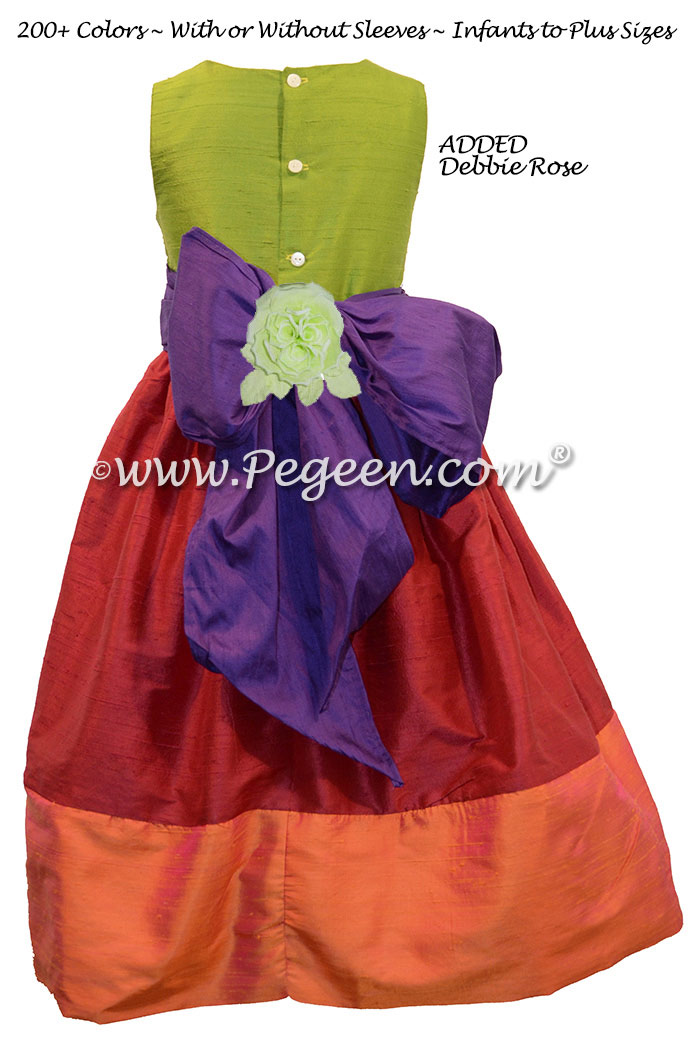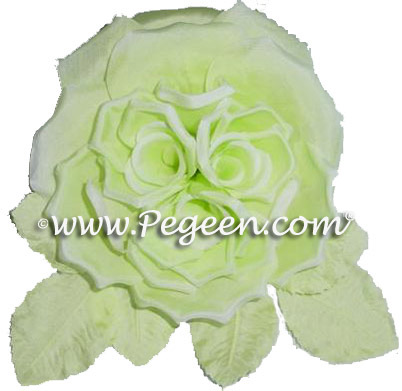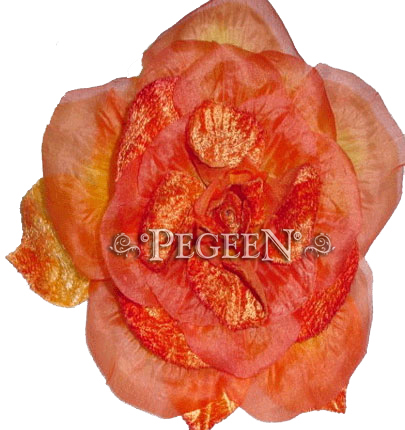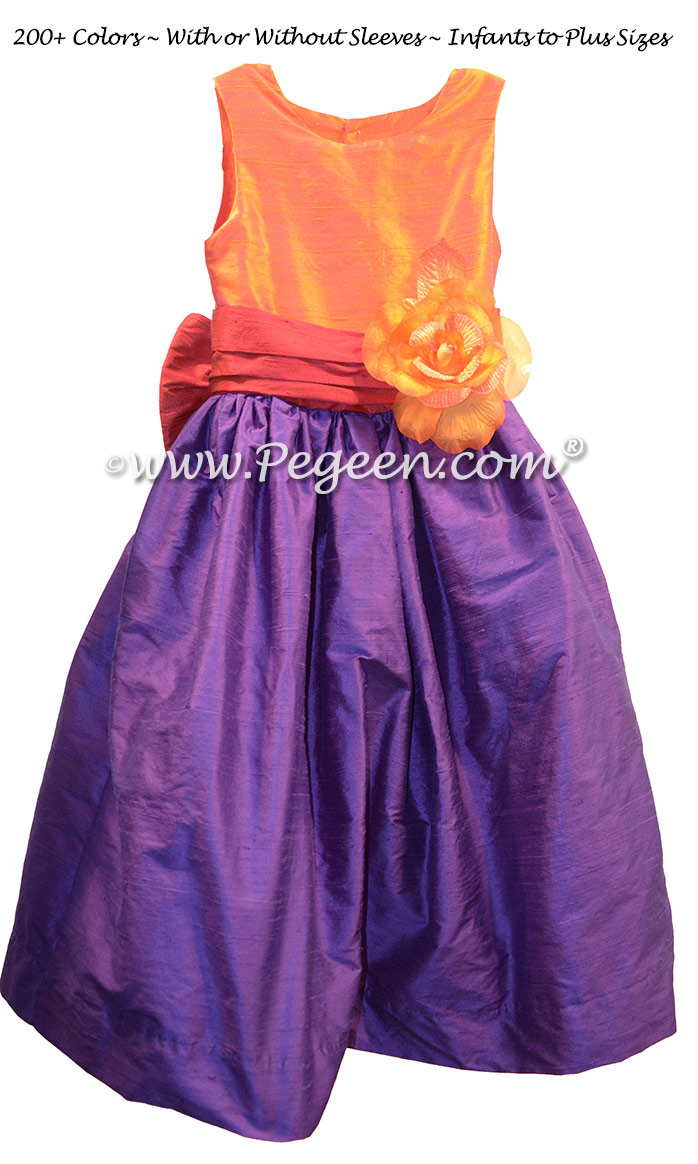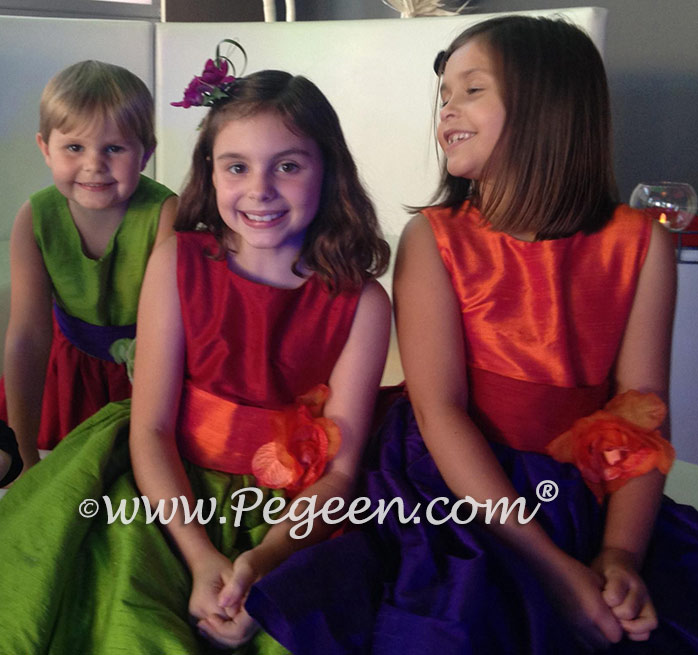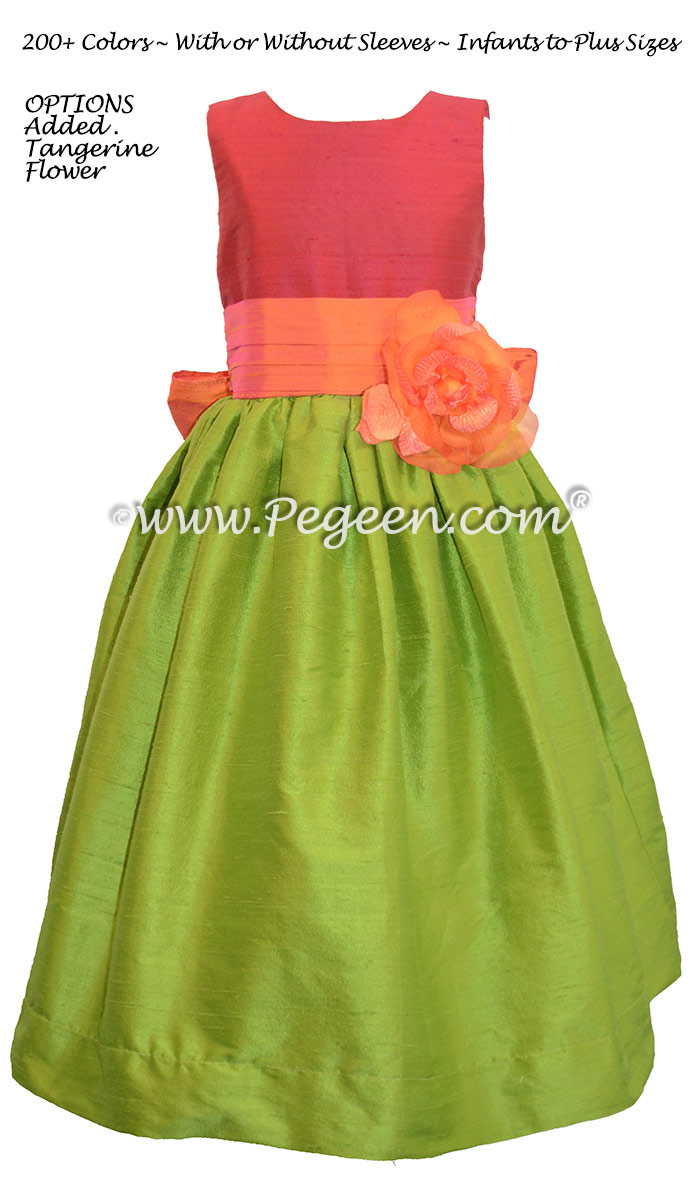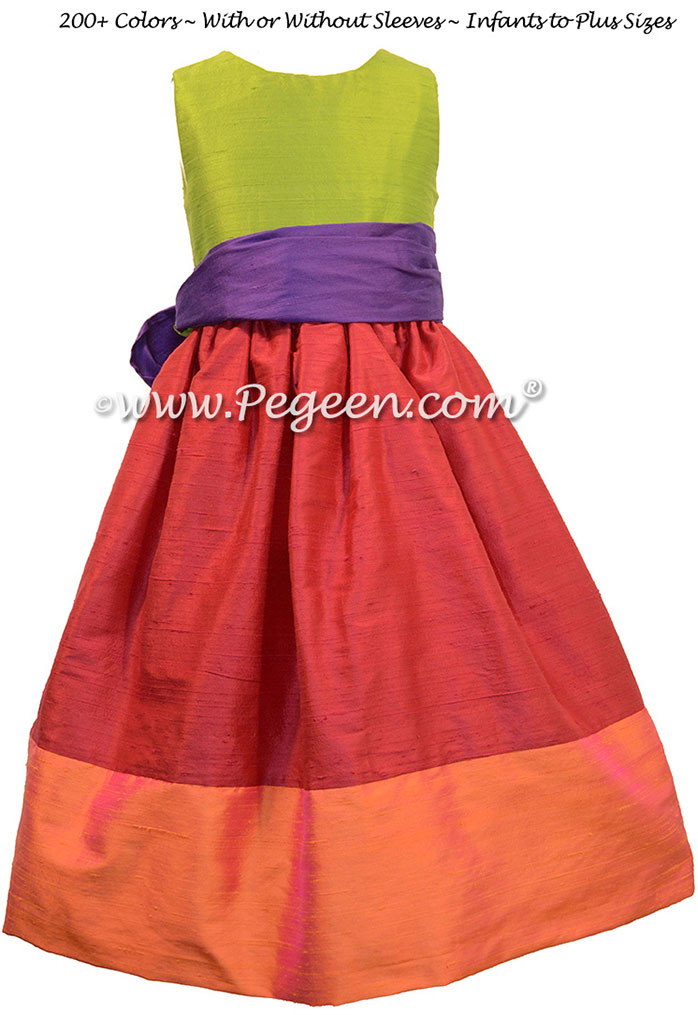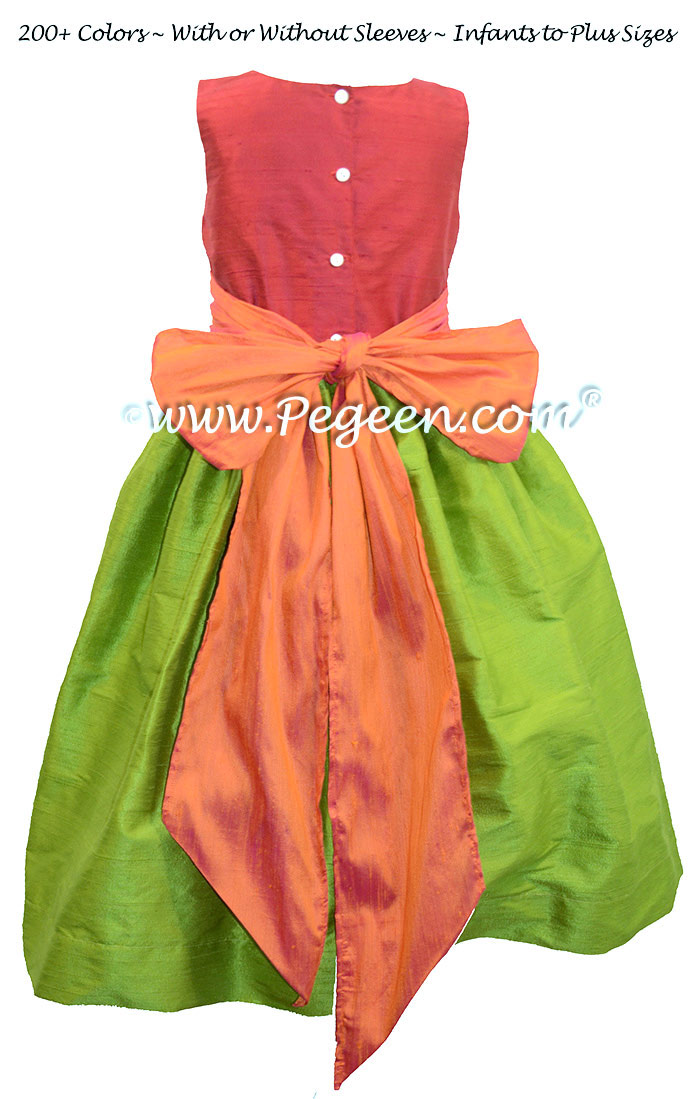 flower girl dresses, hot pink dresses, green dresses, purple dresses, mango orange dresses Flower Girl Dresses in Lipstick Pink, Lime Green, Purple and mango Orange show the creativity this bride put into her wedding