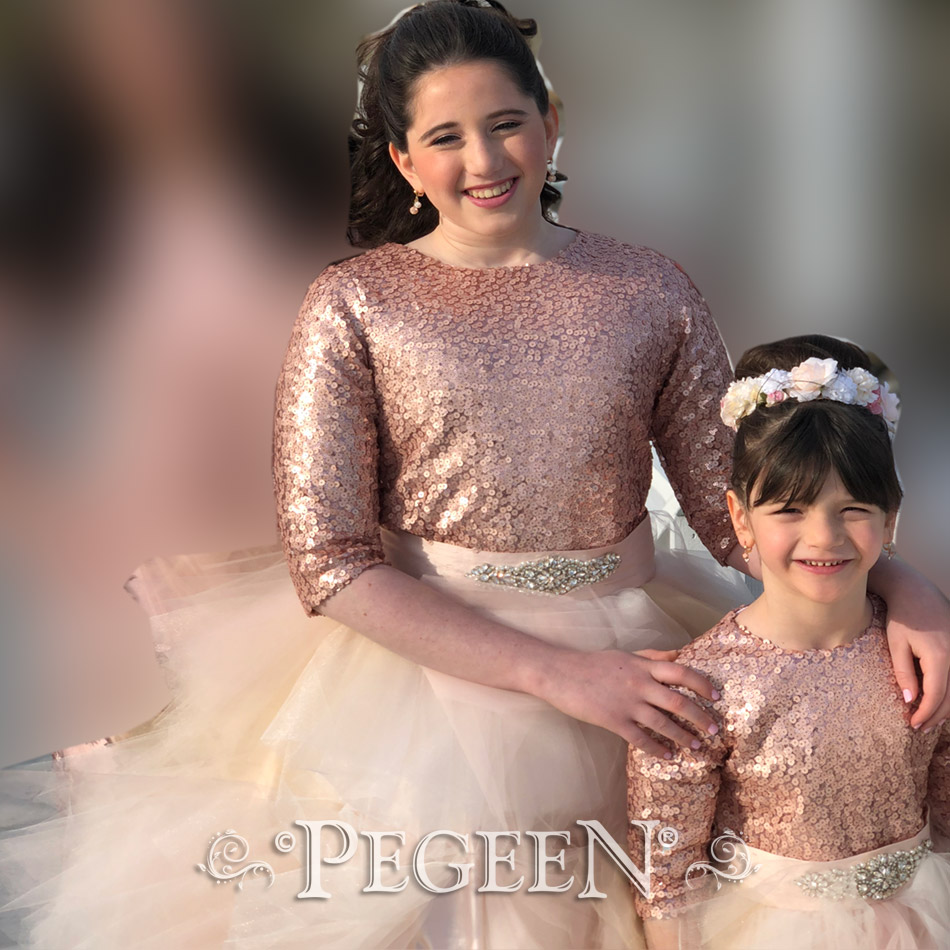 Sequins can now be added to any flower girl dress
After many, many requests we finally decided to add an easier way for you to order sequins to be added to any flower girl dress. In addition we added more colors to the silver, gold and rose gold that was originally available. These are just a couple of styles that we make that come with sequins added to them and included in the price like the Junior Dress below (available in sizes 6R to Plus Sizes and our new Junior Line of sizes 0,2,4,6 and 8.
ABOVE Junior's flower girl dress Pegeen Style 933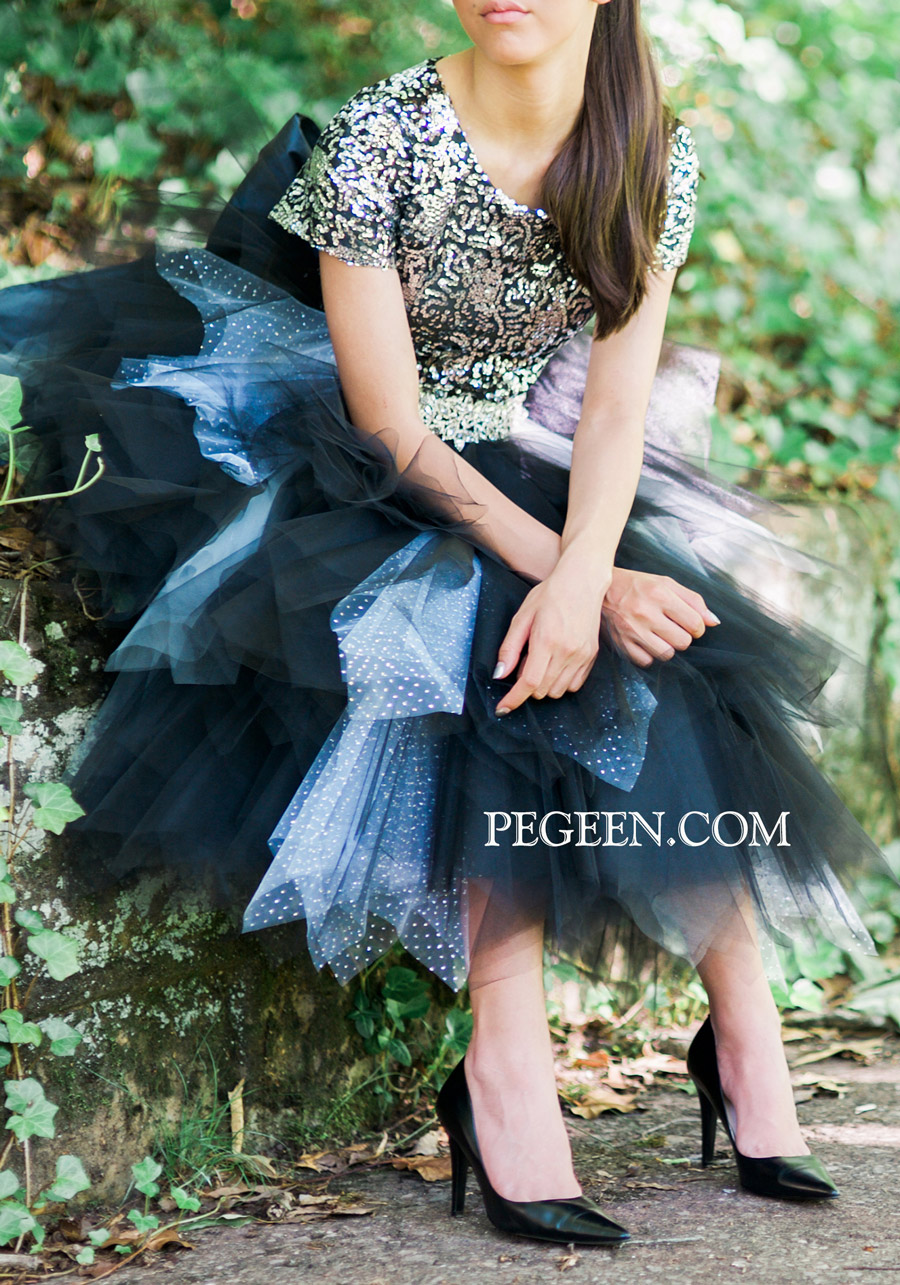 The Black and silver jr. bridesmaids dress has a full length tulle in handkerchief size and includes solid sequins. For special patterns in sequin you do have to ask about availability however, solid sequins are included in the price. The pink style is 933.
However, just because a dress doesn't have sequins, doesn't mean you can't add them. Here is the full range of solid colors we now carry.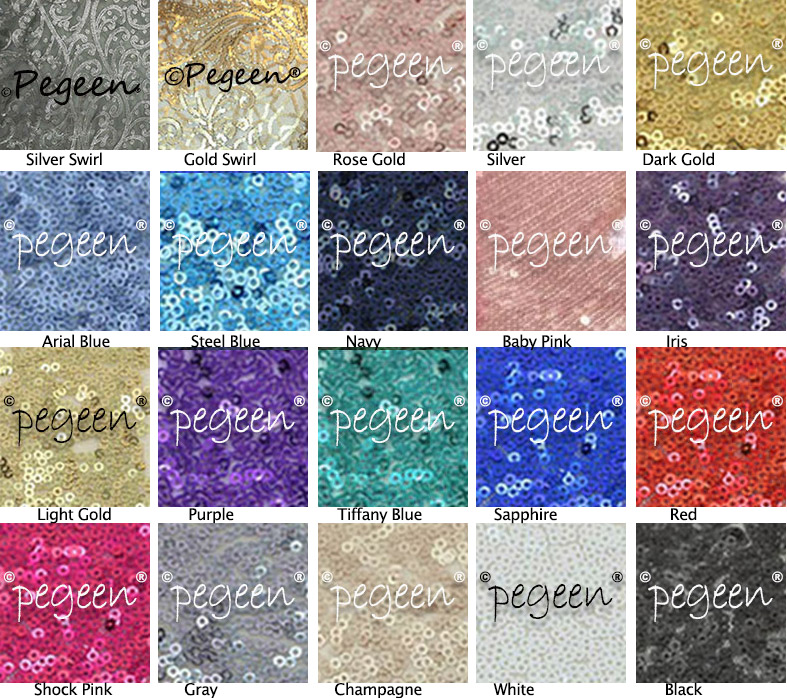 Below - here are some custom dresses others have done. When indicated with an asterisk the sequin price was added on.
Flower Girl Dress STYLE 402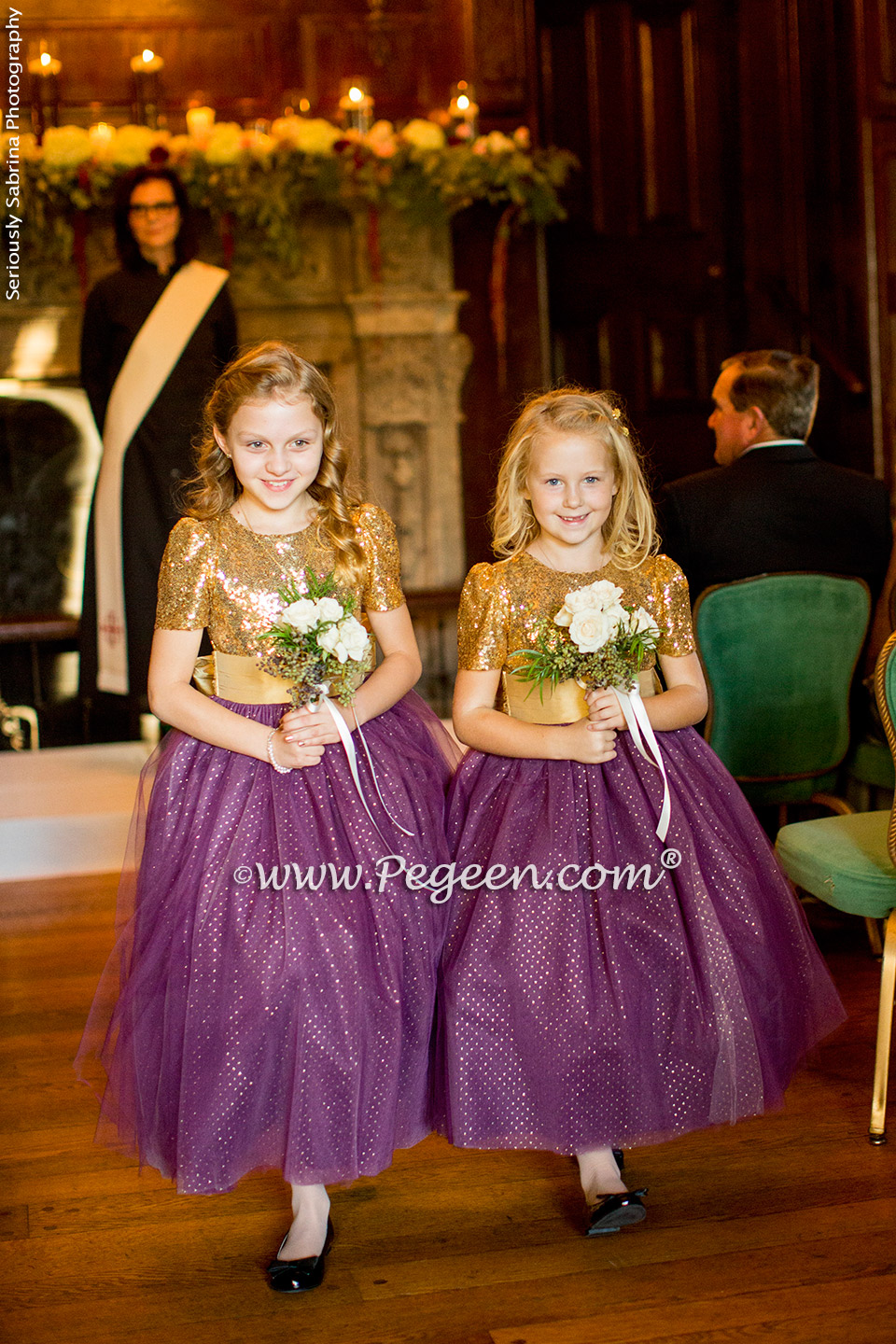 Below: Flower girl dress STYLE 372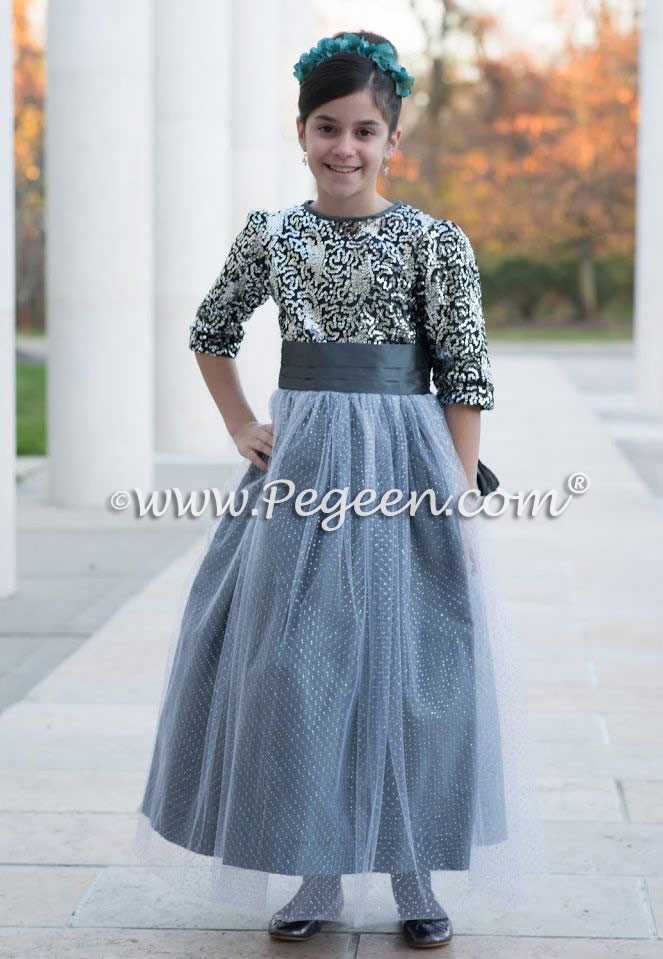 Below: Juniors Bridesmaid STYLE 934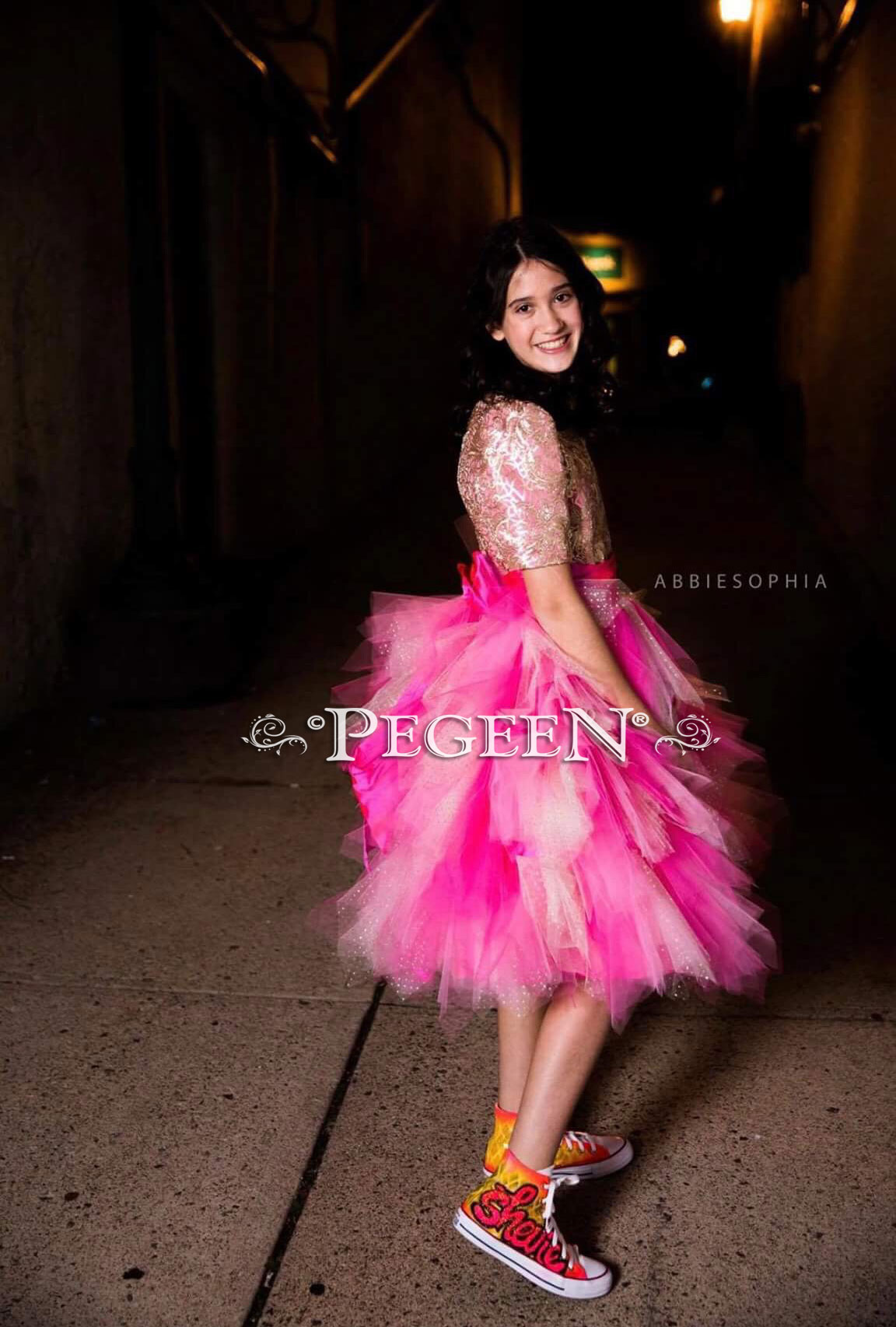 Below:
To add sequins to your flower girl dress, like this customer did to her Couture STYLE 402, all you have to do is go to the style to order it, and pull down the BODICE OPTIONS and pull down to add the sequins. On checkout, you will list the color you want by choosing from the allowed color choices. If a style does include sequins already in the price, then there will be a pull down menu and it will list all the colors.