Midnight Blue Silk, Aloncon Lace Flower Girl Dress
This customer made a sophisticated choice by selecting Midnight Blue as the color for her Flower Girl Dresses. The imported Lace Bodice in white added an element of exquisite elegance to the ensemble, creating a captivating contrast against the deep blue hue. The combination of style 396 with the delicate lace and Midnight Blue exuded a sense of timeless beauty and grace.
To enhance the dresses further, the customer opted to add 3/4 sleeves, accentuating the flower girls' arms with a touch of charm and sophistication. The addition of sleeves not only elevated the dresses' design but also provided comfort for the young wearers throughout the event.
There were no additional charges for this flower girl dress. Optional prices are subject to change. Check menus for current prices.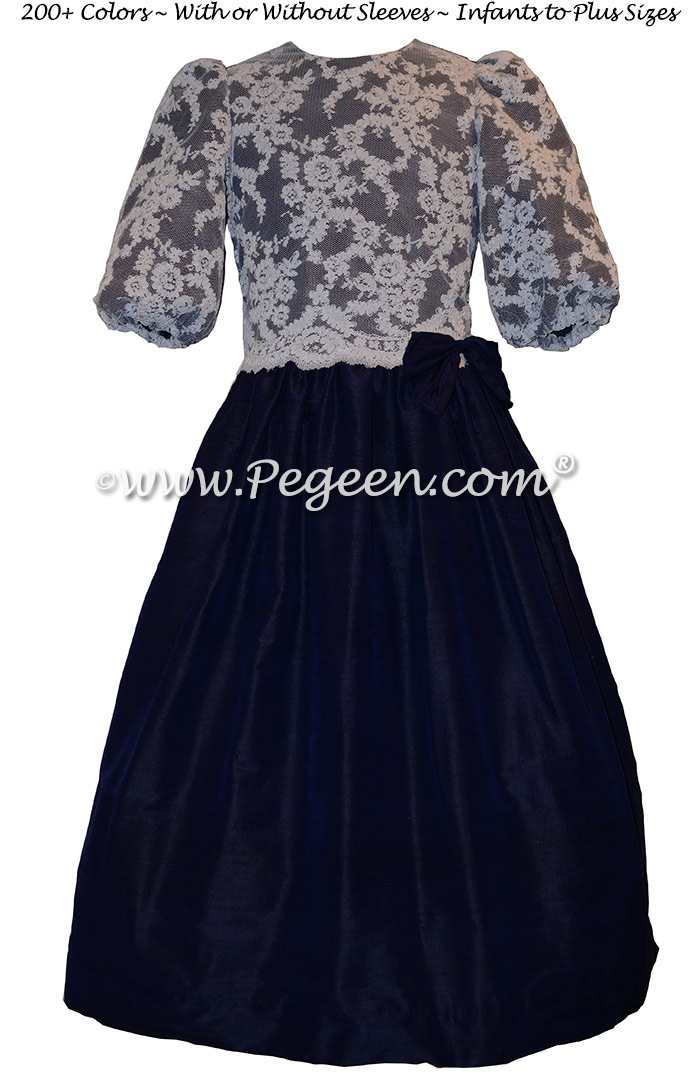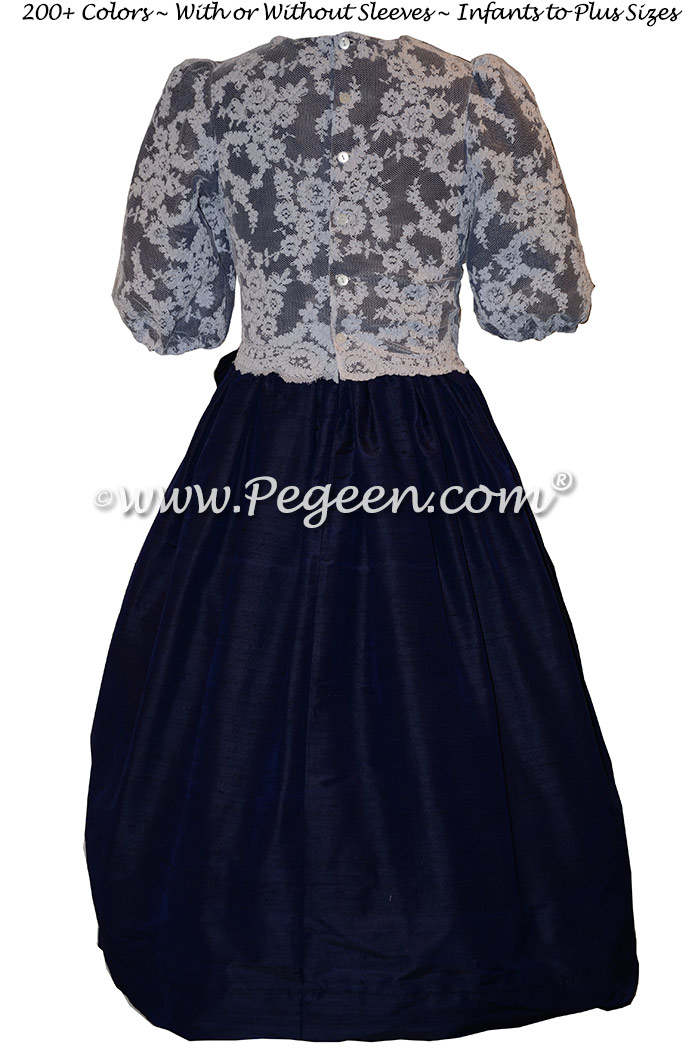 Pegeen Flower Girl Dress Company ~ 9147 State Rd 535 Orlando, FL 32836 ~ Shipping World Wide Since 1982