Flower Girl Dress in Petal Pink, Apple Green and Parakeet
Certainly! This creative customer approached us with a unique vision for her flower girl dresses, and the result was nothing short of enchanting. For these custom tulle silk flower girl dresses, she chose a petal pink bodice, a vibrant apple green sash, and a parakeet green silk skirt. The skirt was elegantly covered with organza, adding a delightful touch of texture and charm to the ensemble.
The base style for these dresses was our beloved Style 309, known for its timeless elegance and versatility. To further enhance the dresses, the customer opted to include 1/4 cap sleeves, which added a touch of sophistication and a whimsical flair to the overall design. The combination of these carefully chosen elements resulted in flower girl dresses that were not only visually stunning but also perfectly tailored to match the wedding's color scheme and theme.
These custom tulle silk flower girl dresses are a testament to the beauty of collaboration between our customers and our skilled team. At Pegeen, we take immense pride in offering personalized creations that allow brides and their little attendants to bring their unique visions to life. The outcome is dresses that go beyond mere attire; they are wearable works of art, each telling a story of elegance, charm, and personal style.
There were no additional charges to this dress. Optional prices are subject to change. Check menus for current prices.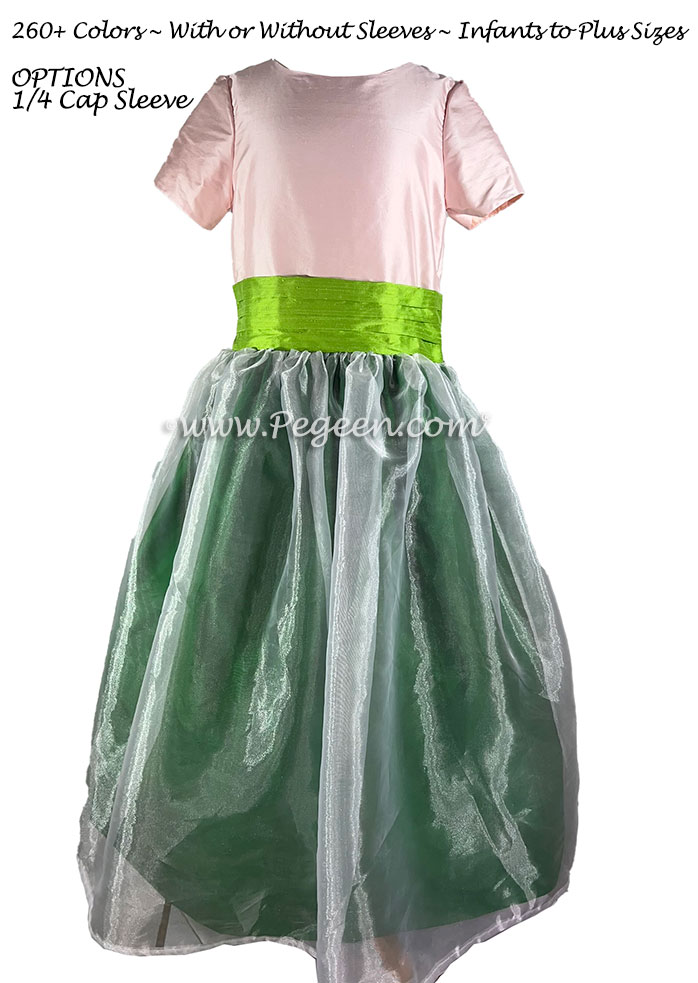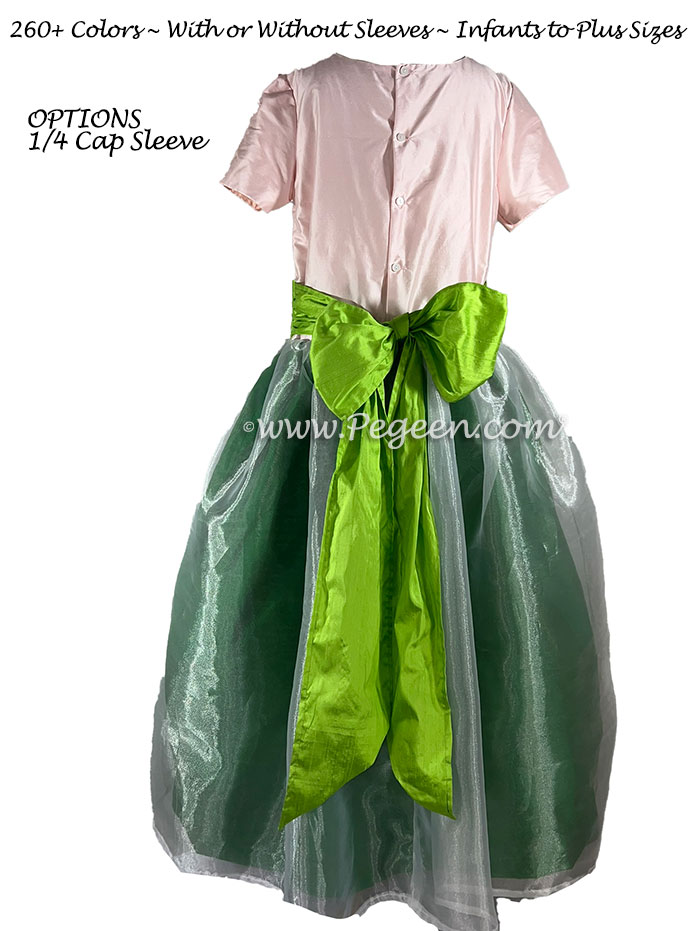 Pegeen Flower Girl Dress Company ~ 9147 State Rd 535 Orlando, FL 32836 ~ Shipping World Wide Since 1982