Antique White Silk flower girl dress with back flower Style 318
Our bride, a vision of elegance and sophistication, was preparing for her big day. She had chosen an antique white silk flower girl dress for her little one, a choice that exuded timeless beauty and grace. However, our bride had a unique vision in mind to make this dress even more special - she wanted to add a back flower, a peony, for an additional +35.
This seemingly small detail held a world of significance. It was a symbol of the love and attention to detail that our bride poured into every aspect of her wedding. A back flower could be seen as the finishing touch, the element that tied her entire wedding theme together. It was a subtle yet enchanting addition, one that would leave an indelible mark in the memories of her guests.
At Pegeen, we believe that every detail, no matter how small, should reflect the individuality and vision of our brides. So, we set to work to bring our bride's dream to life. The result was nothing short of magical - an antique white silk flower girl dress adorned with a delicate and intricate back flower. It was a masterpiece that embodied the essence of our bride's love story and her commitment to making her special day an unforgettable one.
In the world of custom flower girl dresses, this creation serves as a testament to the power of personalization. It's a reminder that even the tiniest details can make a world of difference, transforming a beautiful dress into a cherished heirloom. This antique white silk flower girl dress, with its exquisite back flower, was not just attire; it was a symbol of love, creativity, and the magic of weddings.
There were no additional charges for this flower girl dress. Optional prices are subject to change. Check menus for current prices.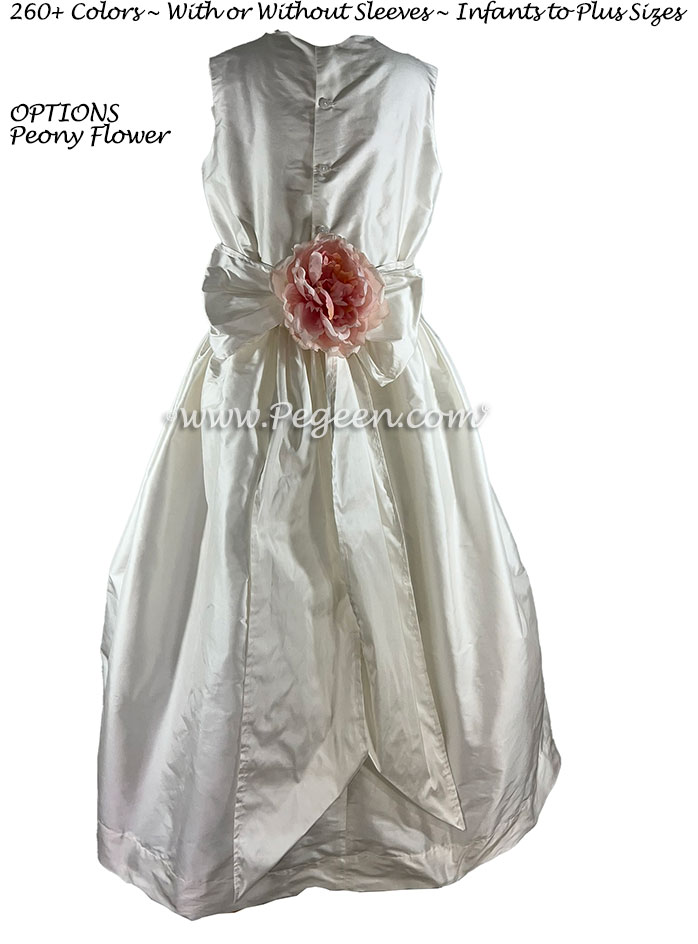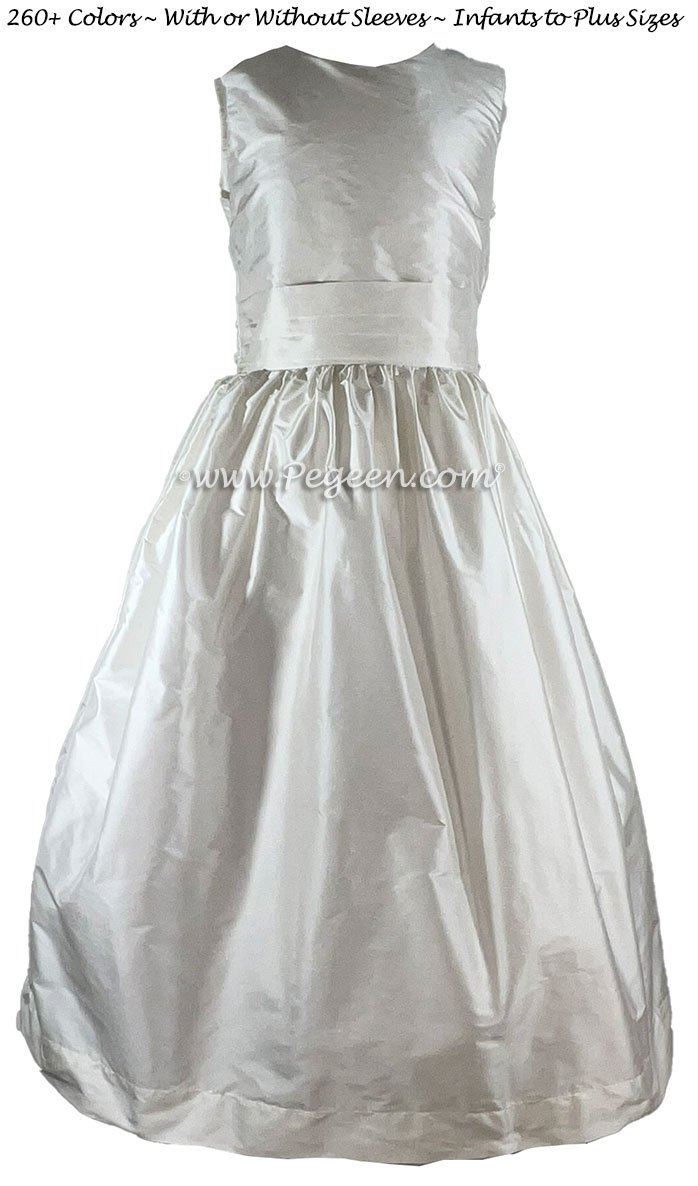 Pegeen Flower Girl Dress Company ~ 9147 State Rd 535 Orlando, FL 32836 ~ Shipping World Wide Since 1982