Pegeen Classic Style 318 Flower Girl Dress in French Blue
Our valued customer, after receiving and carefully reviewing our fabric swatches, made a confident and inspired decision. She envisioned her flower girl radiating elegance in a stunning French Blue silk dress. To bring her vision to life, she chose our timeless Pegeen Classic Style 318, known for its grace and charm.
The French Blue silk, a rich and captivating hue, was the perfect choice for this special occasion. It added a touch of regality and sophistication that perfectly matched the ambiance of the wedding. The bride had a clear vision of the role her flower girl would play in this important day, and she knew that the Pegeen Classic Style 318 would complement that vision flawlessly.
At Pegeen, we understand that each wedding is unique, and we take pride in offering our customers the flexibility to create their dream flower girl dresses. From selecting the ideal fabric to choosing the perfect style, every detail is carefully considered. This French Blue silk flower girl dress is a testament to the magic that happens when a bride's vision meets our commitment to creating exquisite, one-of-a-kind dresses. It's a reflection of our dedication to making dreams come true, one stitch at a time.
There were no additional charges for this flower girl dress. Optional prices are subject to change. Check menus for current prices.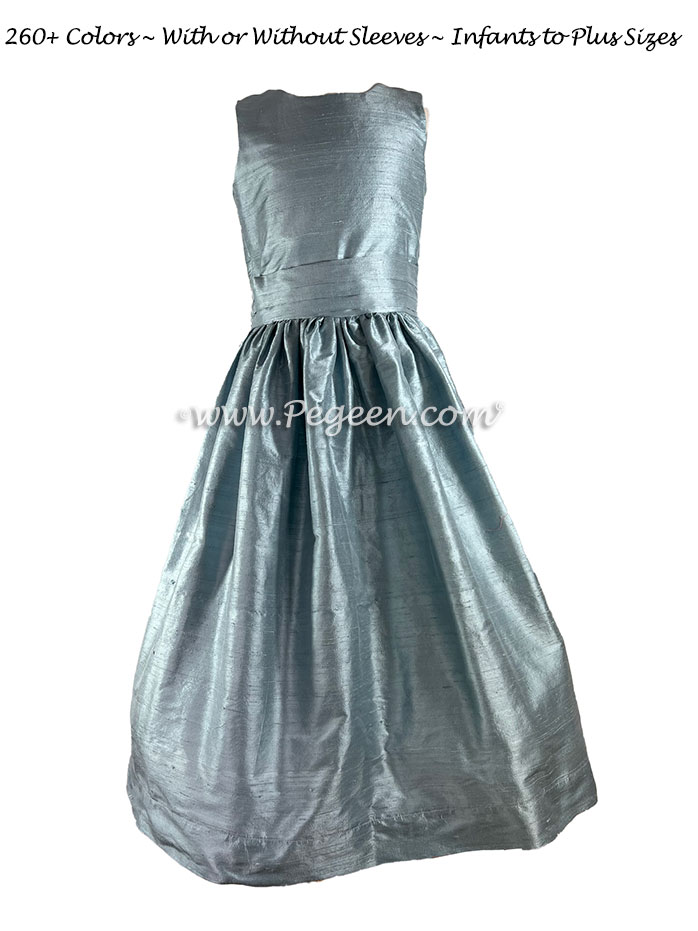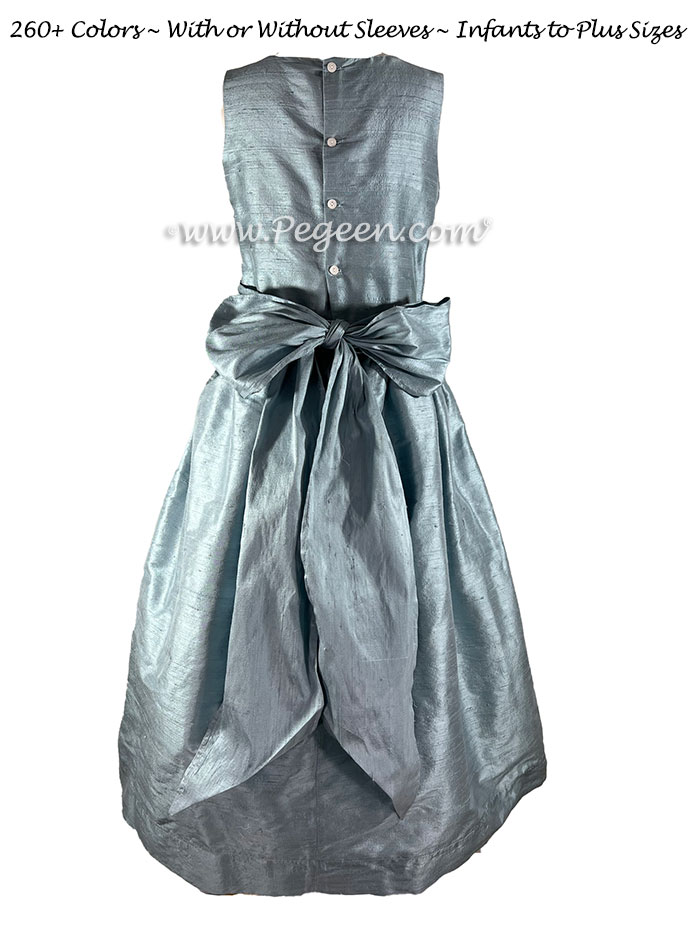 Pegeen Flower Girl Dress Company ~ 9147 State Rd 535 Orlando, FL 32836 ~ Shipping World Wide Since 1982