White and Cranberry Petal Tulle Flower GIrl Dress
For her special day, this bride decided to opt for flower girl dresses that would truly stand out. Choosing a rich and vibrant cranberry silk as the bodice color, she infused a sense of warmth and sophistication into the ensemble. To add a touch of classic elegance, she selected an antique white silk skirt with a tulle pocket, creating a space where we could add white, cranberry and blue petals to the skirt. But the uniqueness of these dresses didn't stop there.
Incorporating charming floral elements, the dresses were adorned with beautiful flowers on the front, creating a charm to the design. To enhance the overall look, a tulle sash was elegantly incorporated, adding a touch of softness and whimsy to the cranberry and antique white palette. However, the real showstopper was the addition of delicate petals at the bottom, giving these flower girl dresses a fairytale-like quality that perfectly matched the joy and magic of the wedding day.
These cranberry silk flower girl dresses with antique white silk accents were a testament to the customer's vision and Pegeen's commitment to bringing that vision to life. The result was a set of dresses that didn't just serve as attire for the occasion but rather as stunning pieces of art, each telling a unique story of love, beauty, and individual style.
There were no additional charges for this flower girl dress. Optional prices are subject to change. Check menus for current prices.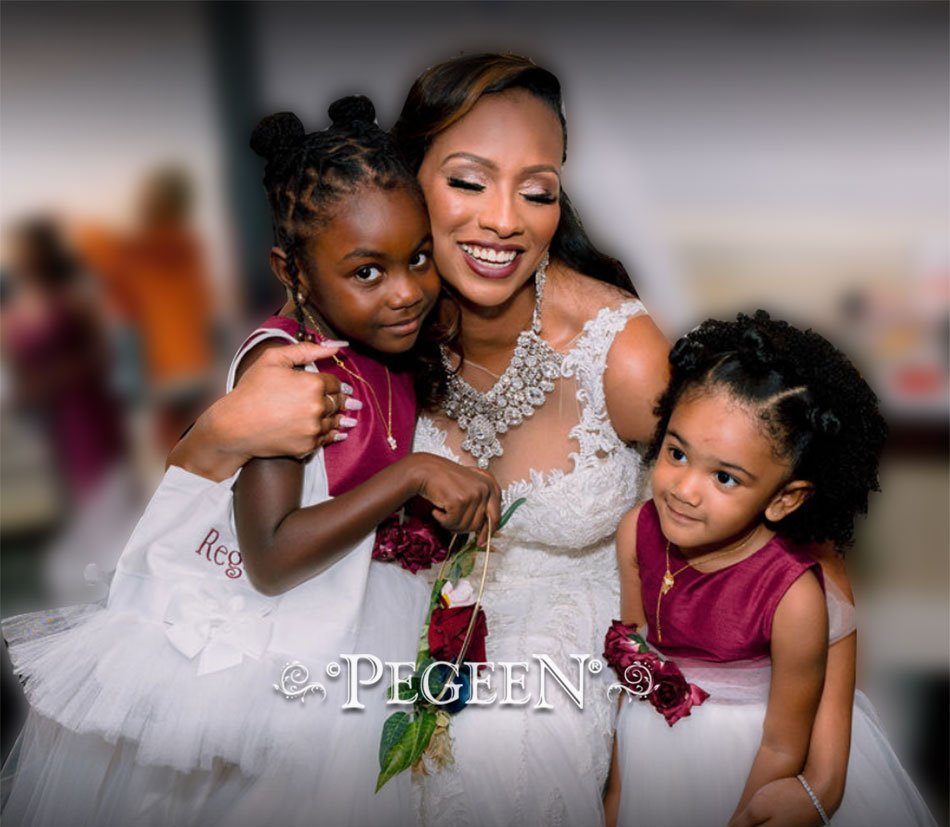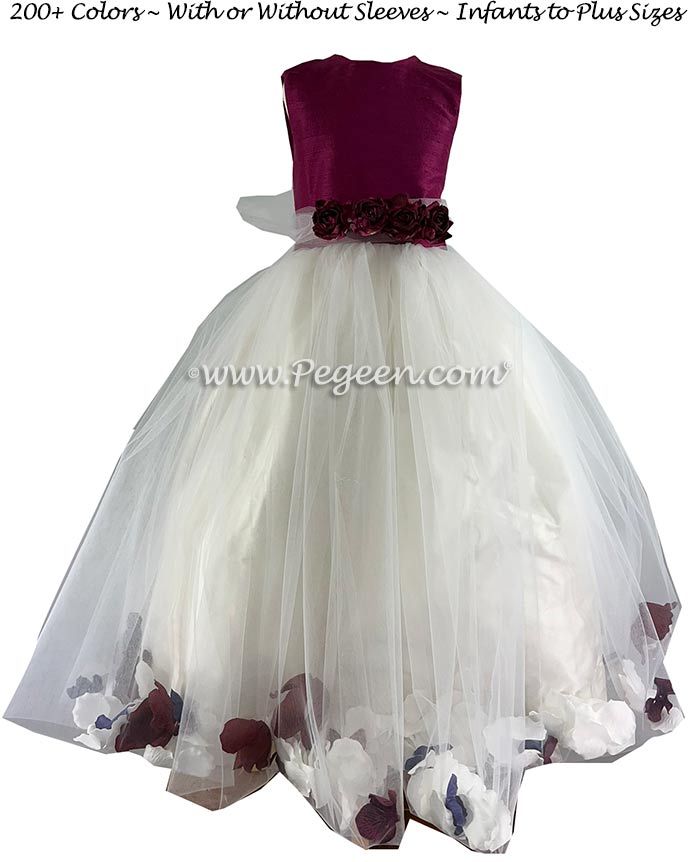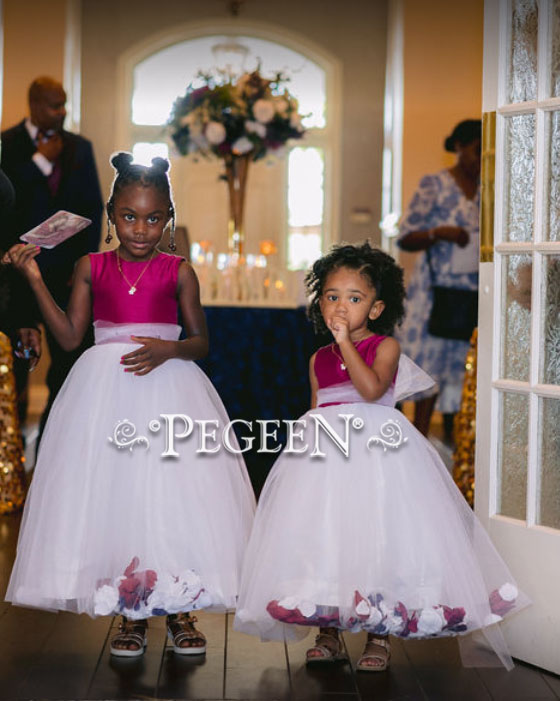 Pegeen Flower Girl Dress Company ~ 9147 State Rd 535 Orlando, FL 32836 ~ Shipping World Wide Since 1982