Jr. Bridesmaids dress in Ballet Pink, Peach, Black Style 388
In a truly unique and exciting customization journey, this customer embarked on the creation of flower girl dresses inspired by style 388, and for the younger members, style 301. Her choice of ballet pink as the base color brought an aura of softness and innocence to the dresses, making them perfect for young flower girls. The delicate ballet pink exuded a sense of elegance and grace, creating a captivating canvas for further design elements. To introduce an element of contrast and sophistication, the customer opted for black sashes, which added a striking visual effect and a touch of timeless style.
The addition of a sweetheart neckline, along with a junior sash, elevated the dresses to a new level of charm and refinement. The sweetheart neckline imparted a sense of romanticism to the design, making the flower girl dresses look like miniature ball gowns. The junior sash, on the other hand, symbolized a sense of youth and vitality, creating a beautiful transition from childhood to a more mature appearance. These personalized touches captured the essence of the wedding celebration and made the dresses even more special. It's worth noting that Taylor Swift, the Maid of Honor, was part of the festivities, and the anticipation of seeing these dresses showcased in the wedding images added an extra layer of excitement to the entire experience.
There were no additional charges for this flower girl dress. Optional prices are subject to change. Check menus for current prices.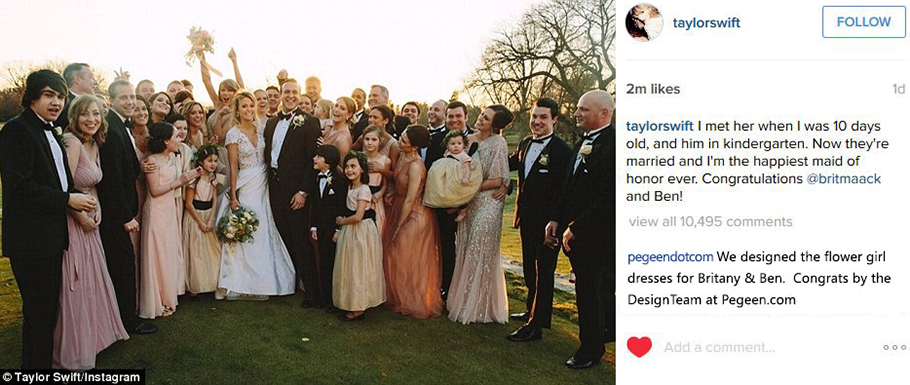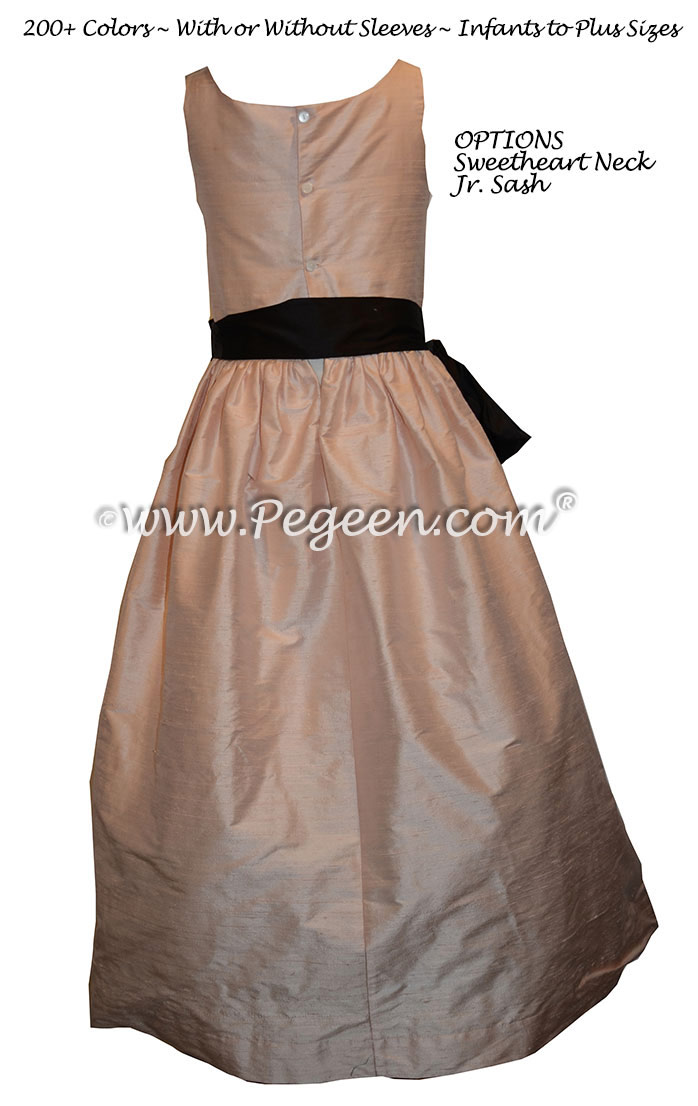 Pegeen Flower Girl Dress Company ~ 9147 State Rd 535 Orlando, FL 32836 ~ Shipping World Wide Since 1982