First Communion Dress with Long Sleeve Beads and Crystals
Meeting this wonderful family at our design studio, nestled just under 2 miles from the enchantment of Disney World, was a delightful experience. Their mission was clear: to find the perfect first communion dress for their precious daughter, a momentous event deserving of a dress that radiates grace and splendor.
When their eyes met our Lebanese inspired fabric dress, adorned with intricate beading and glistening crystals, their excitement was palpable. It was the kind of dress that dreams are made of, capturing the essence of a cherished childhood milestone. The little girl was captivated by its beauty, and her heart danced with anticipation.
However, like any truly unique vision, some customization was in order. In lieu of a circle back, they opted for a design featuring long sleeves, a choice that added $40 to the price due to the exquisite nature of the fabric. The selection of Style 430 was an inspired one, perfectly aligning with their vision for this extraordinary first communion dress.
There were no additional charges for this flower girl dress. Optional prices are subject to change. Check menus for current prices.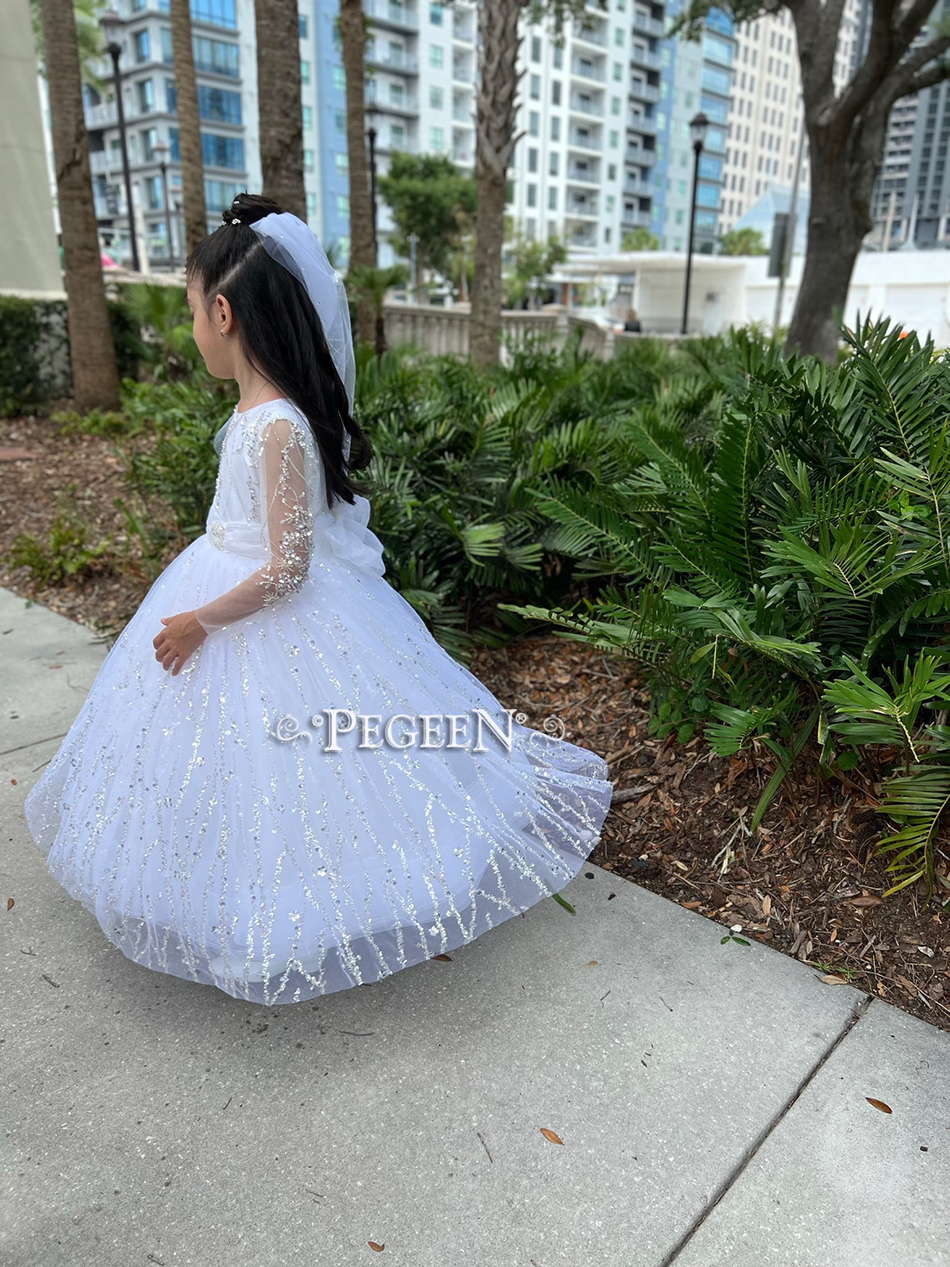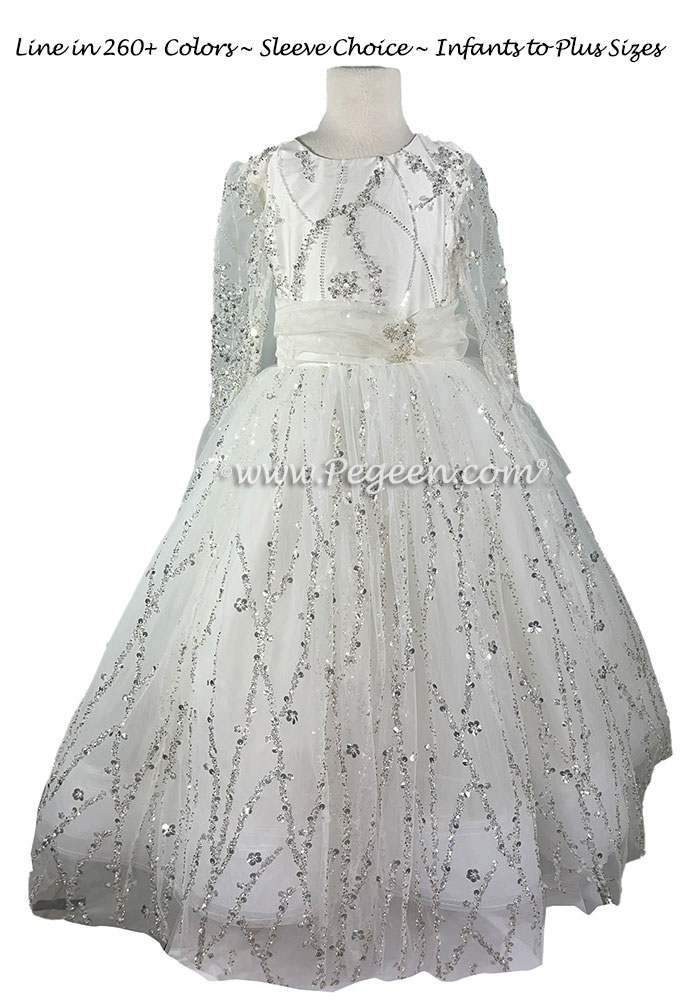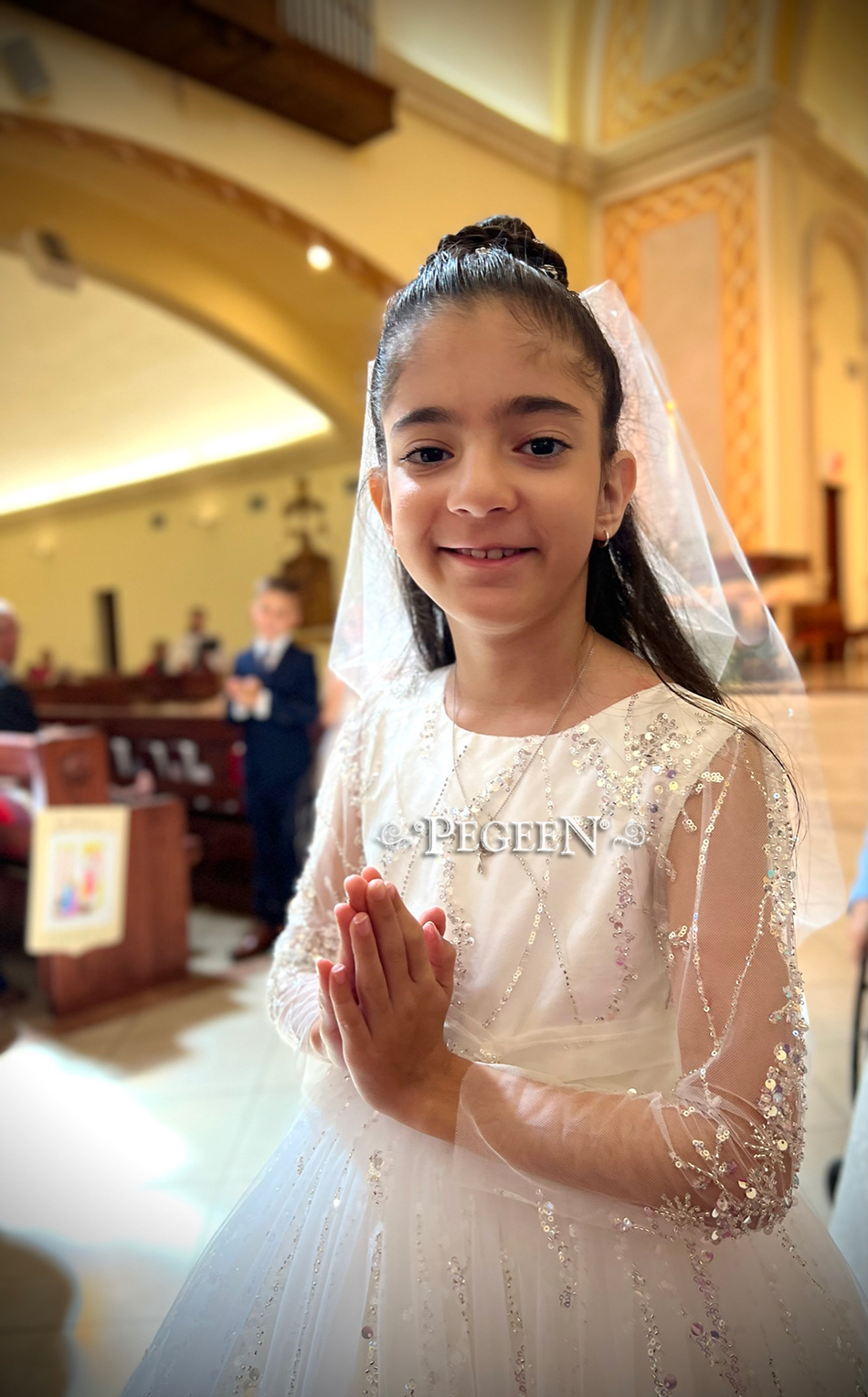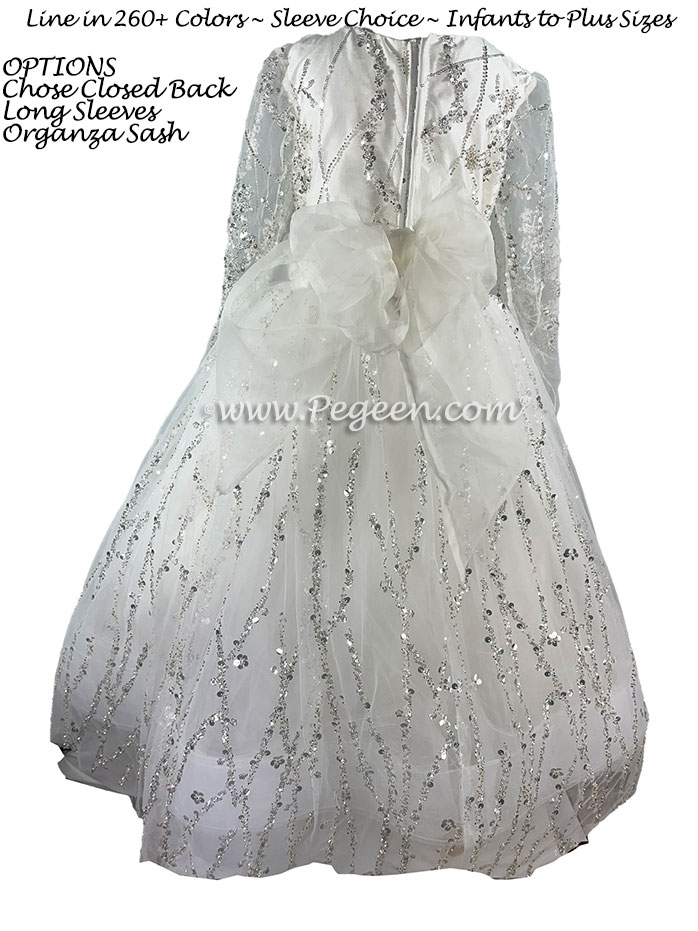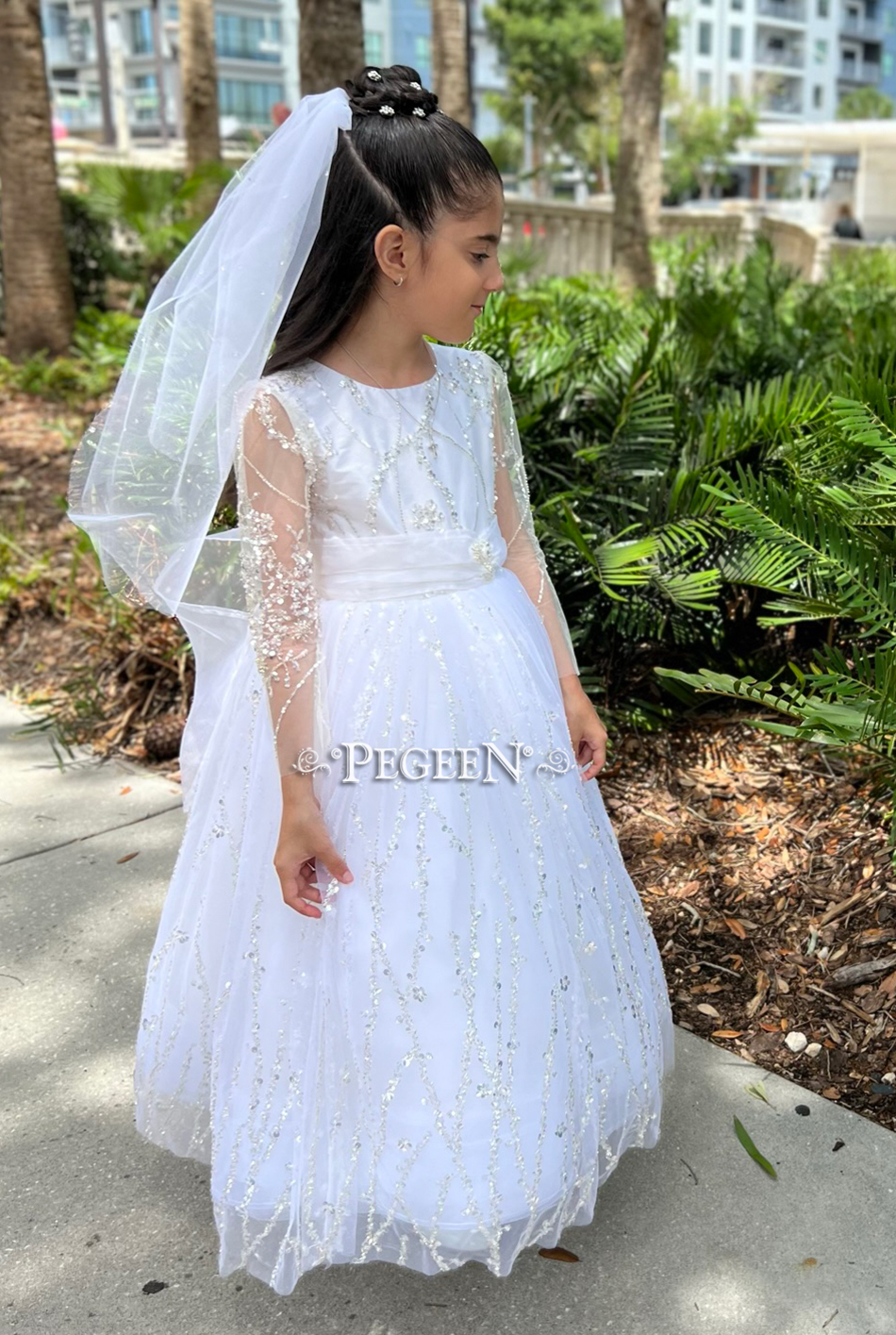 Pegeen Flower Girl Dress Company ~ 9147 State Rd 535 Orlando, FL 32836 ~ Shipping World Wide Since 1982