Bat Mitzvah dress in gold shades of tulle and gold sequin top
This customer chose to base her Bat Mitzvah dress on style 933 and wanted the entire dress in shades of gold tulle including a gold metallic tulle and gold sequins on the bodice. She added 3/4 sleeves and a high neckline. There were no additional charges for this flower girl dress. Optional prices are subject to change. Check menus for current prices.
"it arrived, it's AMAZZZZing and it fits perfectly! She is in heaven!"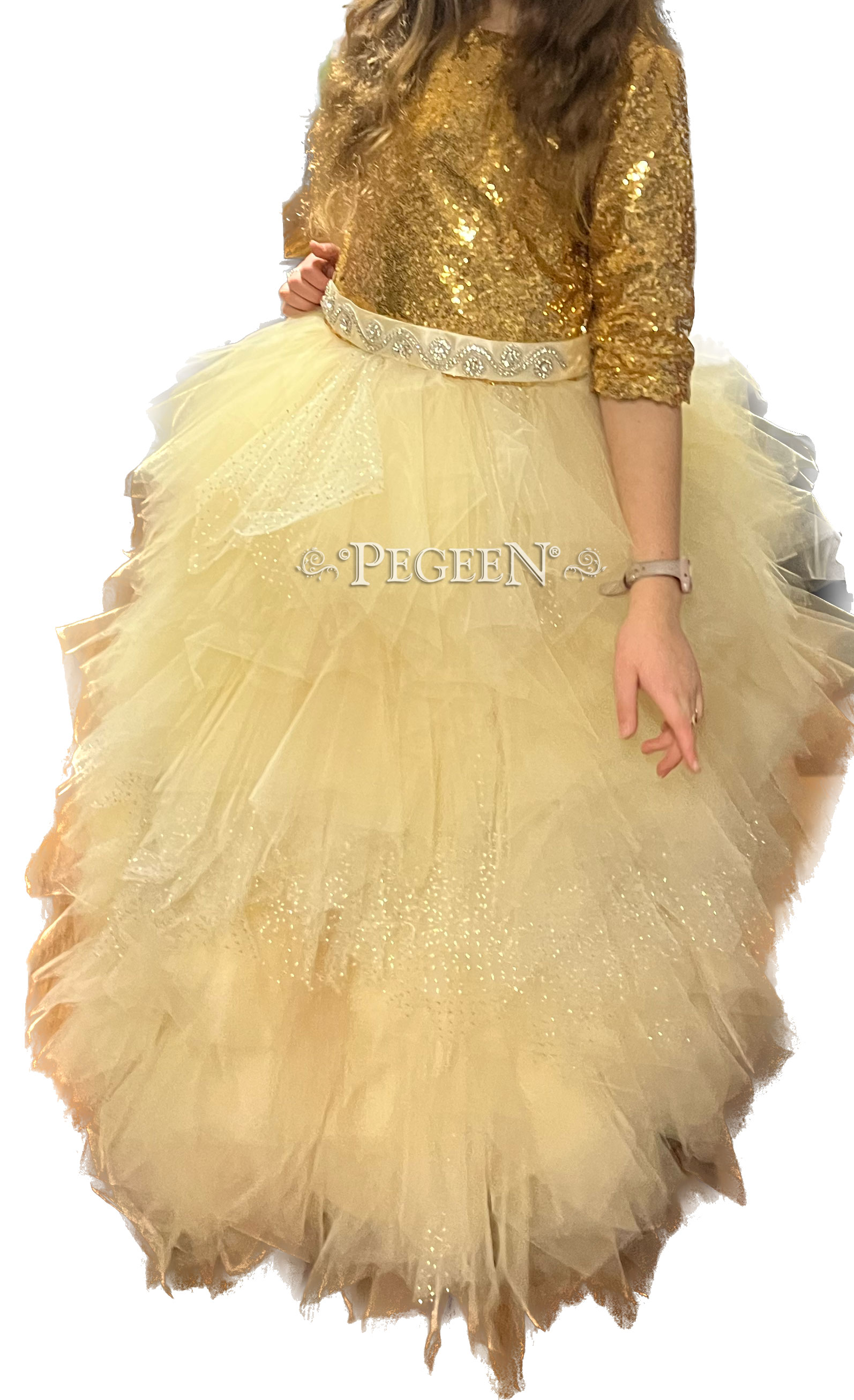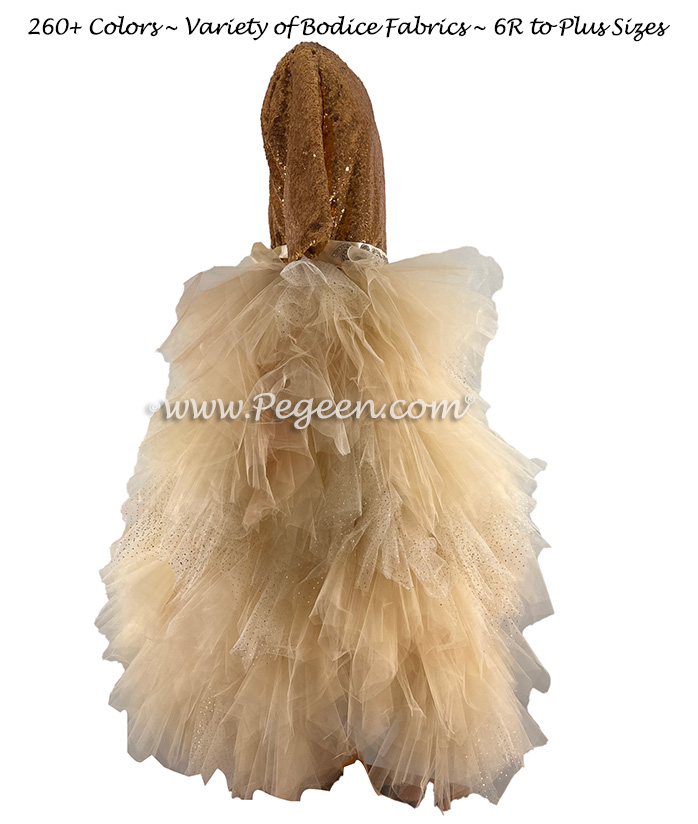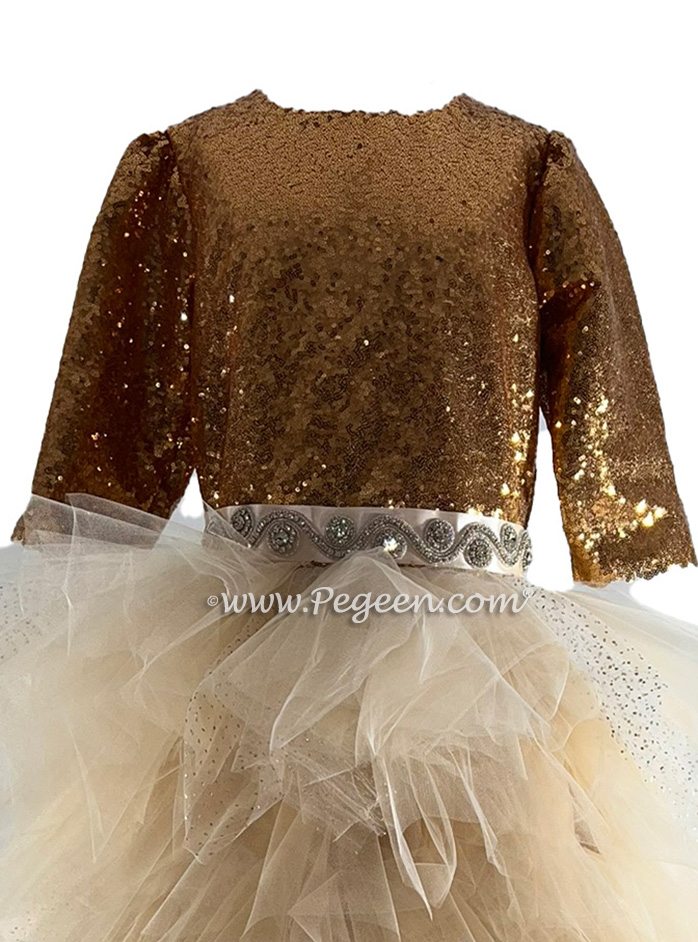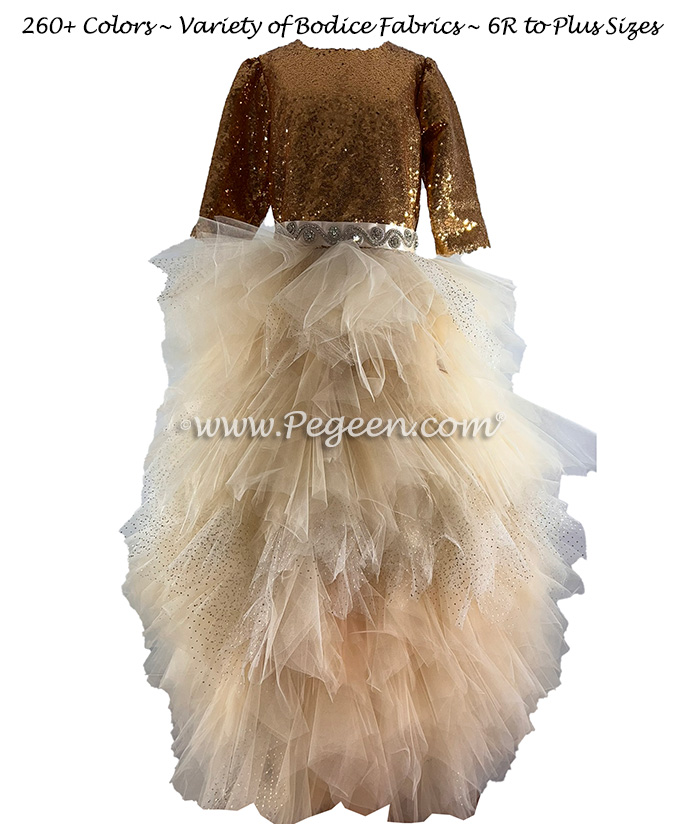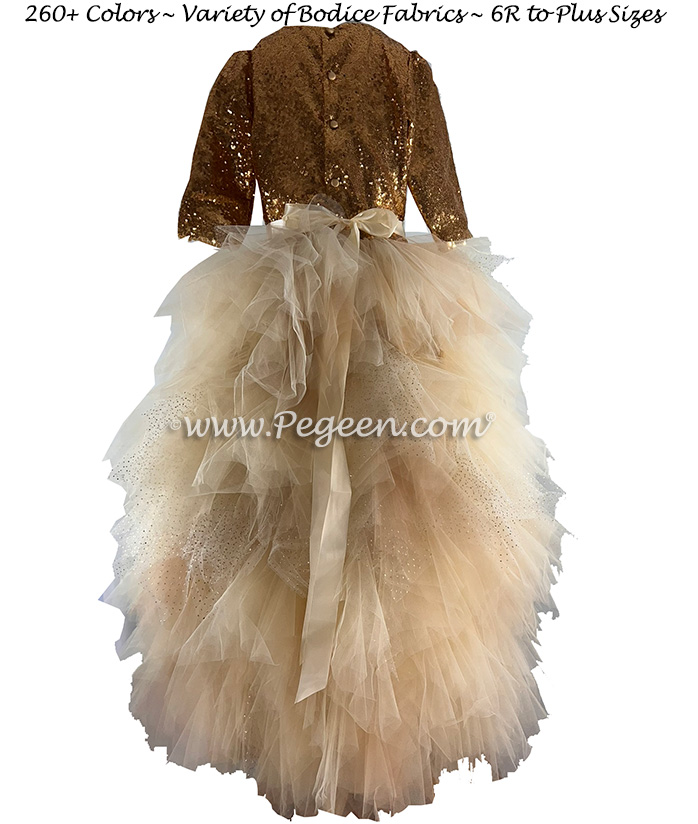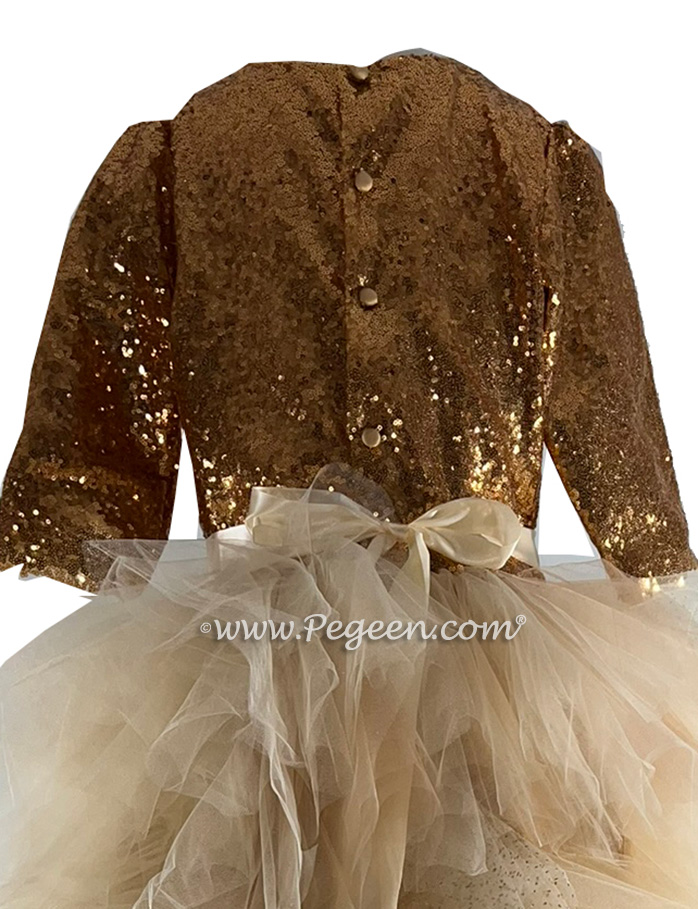 Pegeen Flower Girl Dress Company ~ 9147 State Rd 535 Orlando, FL 32836 ~ Shipping World Wide Since 1982