Bat Mitzvah dress in gold shades of tulle and gold sequin top
For her special Bat Mitzvah dress, this customer selected our captivating style 933 from the Pegeen Tween Collection. Embracing an enchanting theme, she envisioned an entire dress adorned in shimmering shades of gold tulle, including a luxurious touch of gold metallic tulle and dazzling gold sequins embellishing the bodice. To accentuate elegance, she opted for graceful 3/4 sleeves and a sophisticated high neckline, crafting a truly radiant ensemble for her milestone celebration.
Style 933 came to life as a masterpiece of golden hues, exuding a sense of regal charm and refined grace. The intricate interplay of gold sequins and metallic tulle on the bodice bestowed a mesmerizing effect, while the flowing gold tulle skirt added a touch of ethereal beauty to the overall design. The choice of 3/4 sleeves and a high neckline exemplified a tasteful balance of modesty and sophistication, complementing the dress's graceful silhouette. Undoubtedly, this bespoke Bat Mitzvah dress was a dazzling testament to the young lady's exquisite taste and style, capturing the hearts of all who witnessed her special day.
There were no additional charges for this flower girl dress. Optional prices are subject to change. Check menus for current prices.
"it arrived, it's AMAZZZZing and it fits perfectly! She is in heaven!"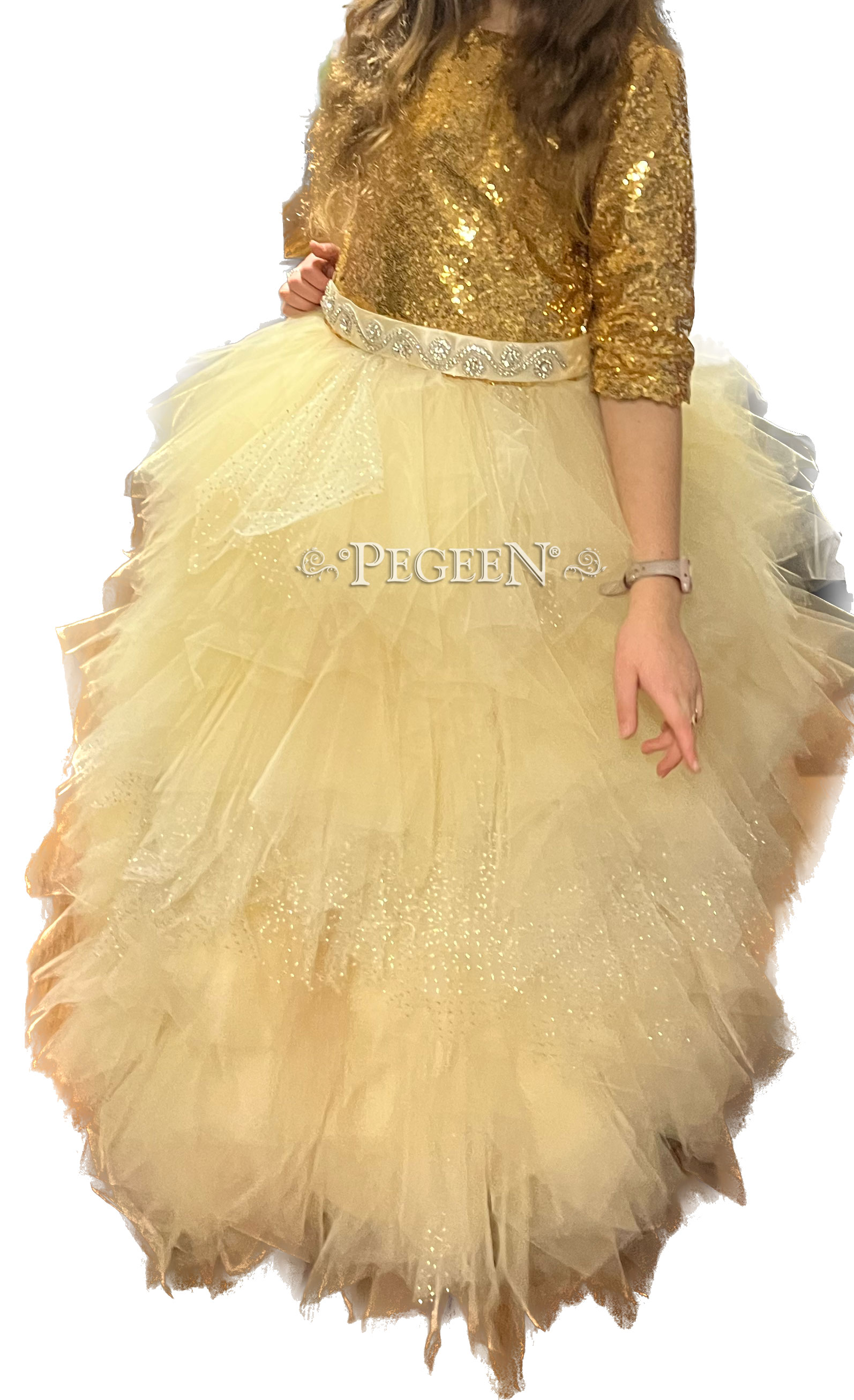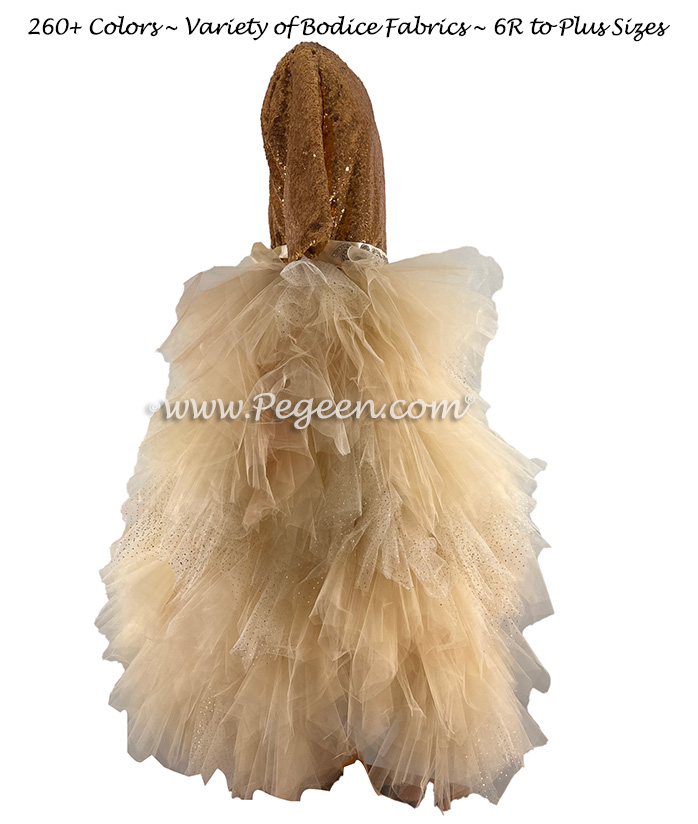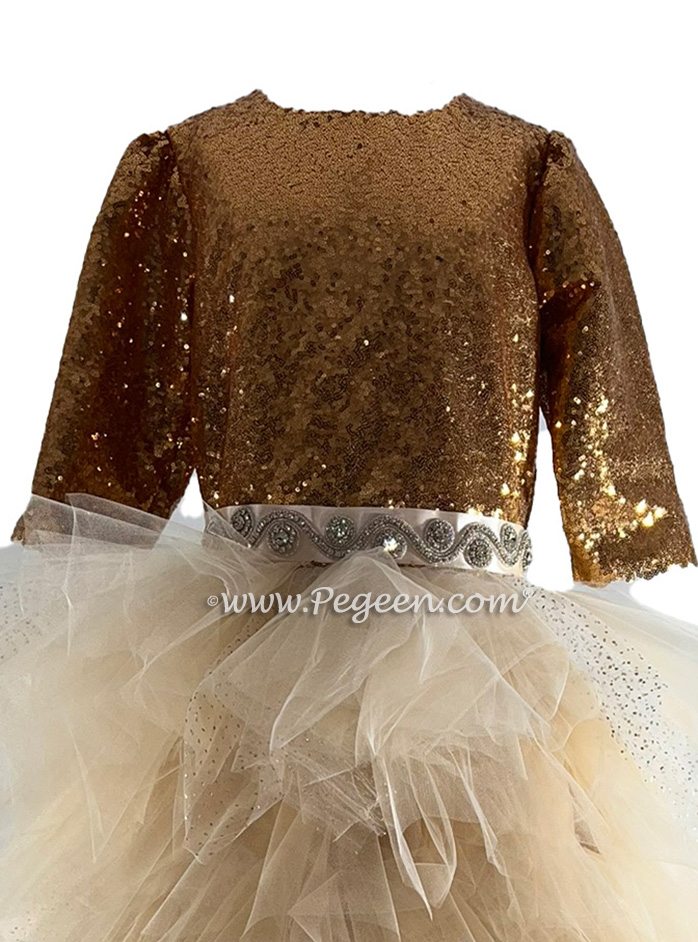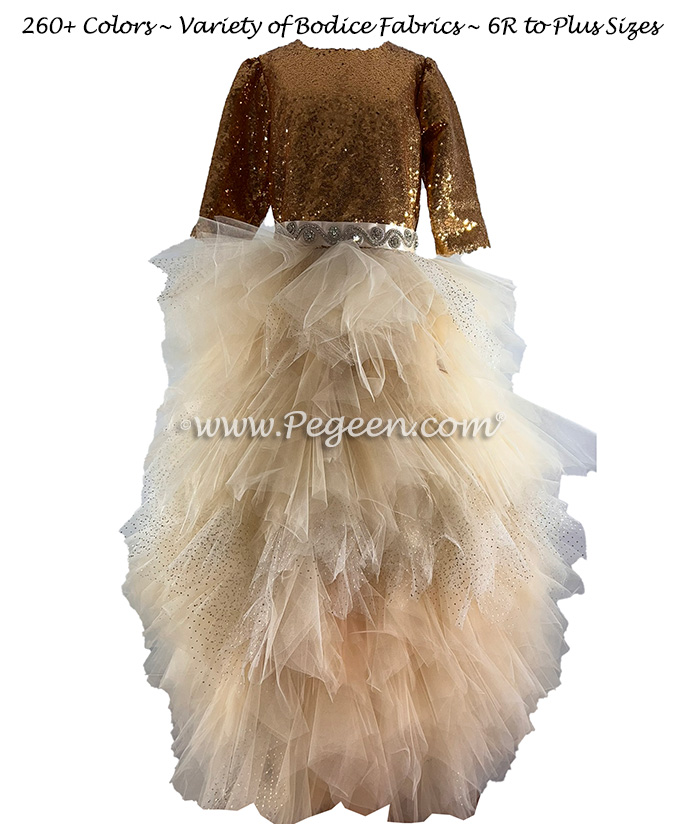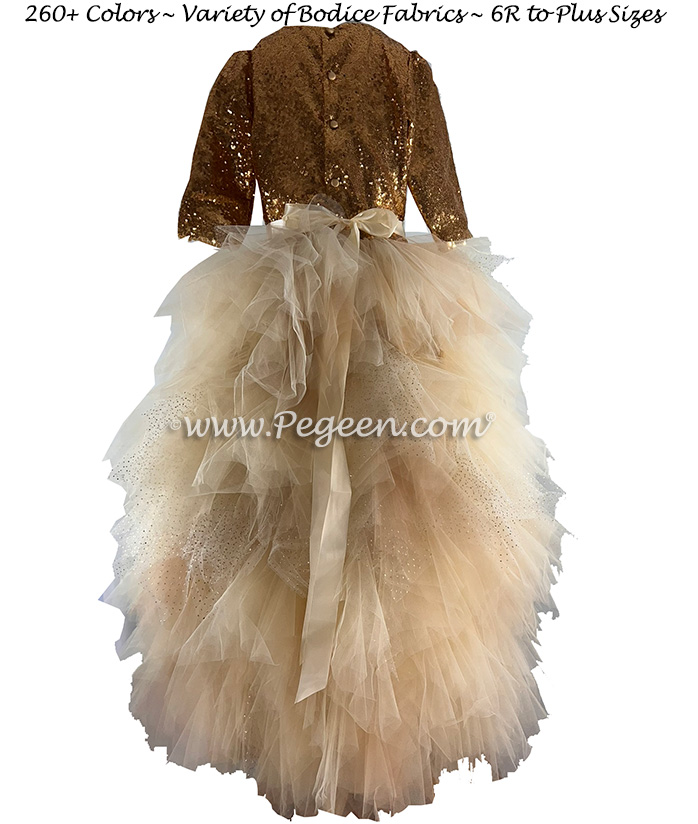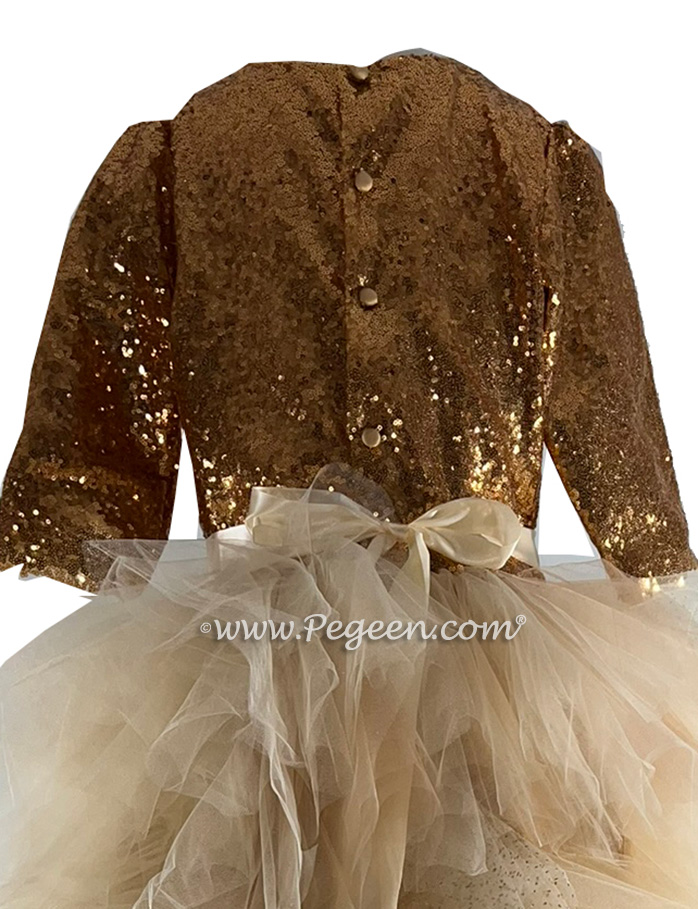 Pegeen Flower Girl Dress Company ~ 9147 State Rd 535 Orlando, FL 32836 ~ Shipping World Wide Since 1982