Velvet Flower Girl Dress in Red - Style 437
This customer chose to base her flower girl dresses on style 337. The top flower girl dress is the standard way we do this flower girl dress. It is made with a luxurious red velvet bodice with sequins. The red silk skirt is covered with a red silk organza over skirt.
The second way to choose to trim this flower girl dress is adding gold aloncon lace that almost completely covers the skirt. The charge for the upgrade lave is $100. Long Sleeves are standard however any sleeve is available except for puff sleeves. Dress is available in red, black, white, ivory, purple, royal, hot pink, light blue, pink and forest green. There were no additional charges for this flower girl dress. Optional prices are subject to change. Check menus for current prices.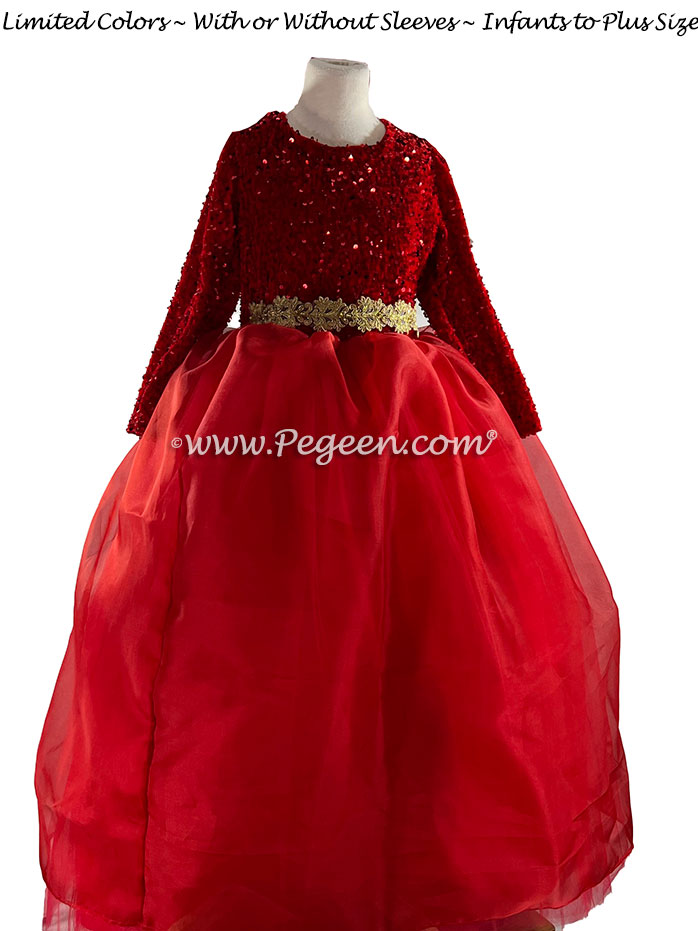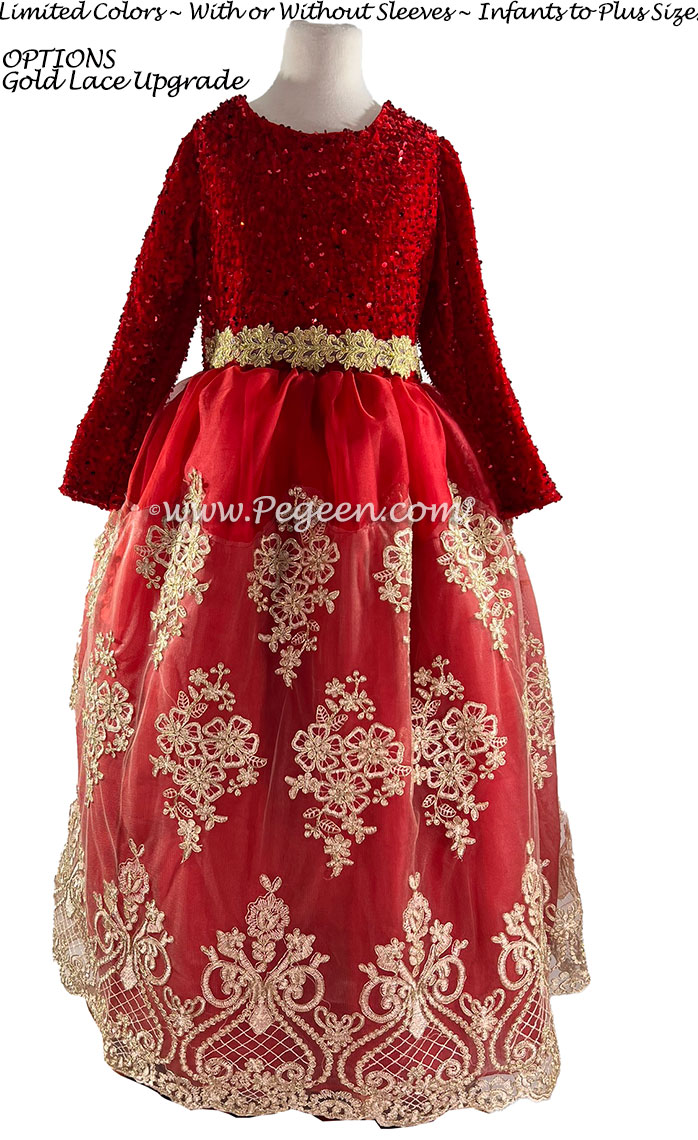 Pegeen Flower Girl Dress Company ~ 9147 State Rd 535 Orlando, FL 32836 ~ Shipping World Wide Since 1982