Bisque Couture Flower Girl Dress Style 402
Couture Tulle Flower Girl Dress Style 356 Shown Below In New Ivory and Bisque
Step into a world of enchantment with our exquisite Couture Tulle Flower Girl Dress Style 356, designed to elevate your little girls into the realms of elegance and charm. The combination of New Ivory and Bisque hues creates a soft and dreamy effect, perfectly suited for an elegant and sophisticated wedding.
Imagine the scene as two precious flower girls grace the aisle, adorned in this captivating couture creation. The layers of delicate tulle sway gracefully with each step, exuding an ethereal quality that complements any fairy tale-inspired wedding theme. The golden accents add a touch of regal allure, making your little angels feel like true princesses on your special day.
Embrace the timeless beauty of our Couture Tulle Flower Girl Dress Style 356, a perfect match for a creme and gold-accented wedding celebration. From grand ballroom affairs to intimate garden ceremonies, this dress brings an air of magic and wonder, creating unforgettable moments that will be treasured for a lifetime.
Capture the essence of elegance with Pegeen Bridal's Couture Tulle Flower Girl Dress Style 356 and let your little darlings be the epitome of grace and beauty on your cherished wedding day.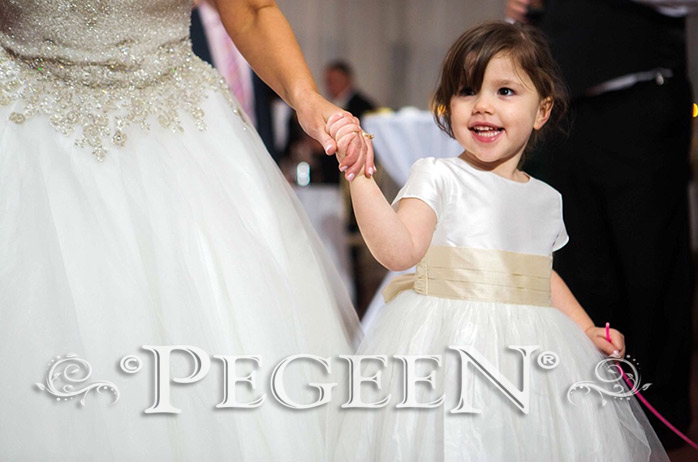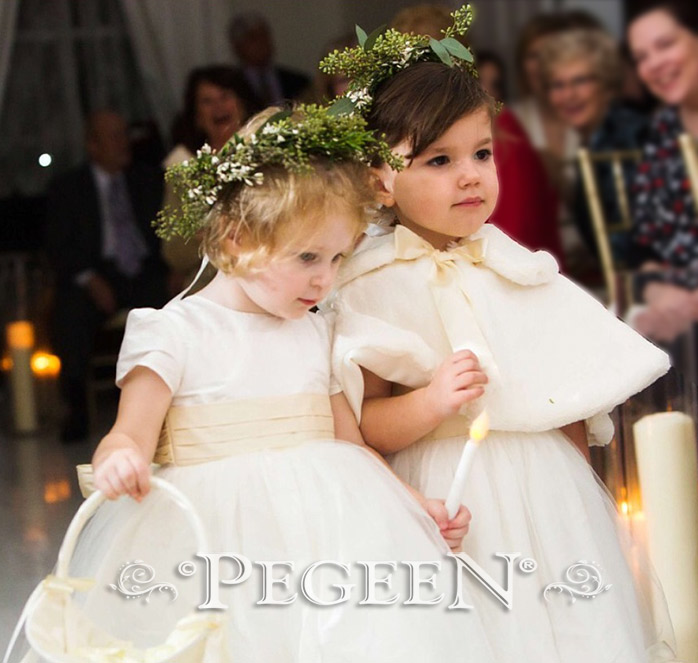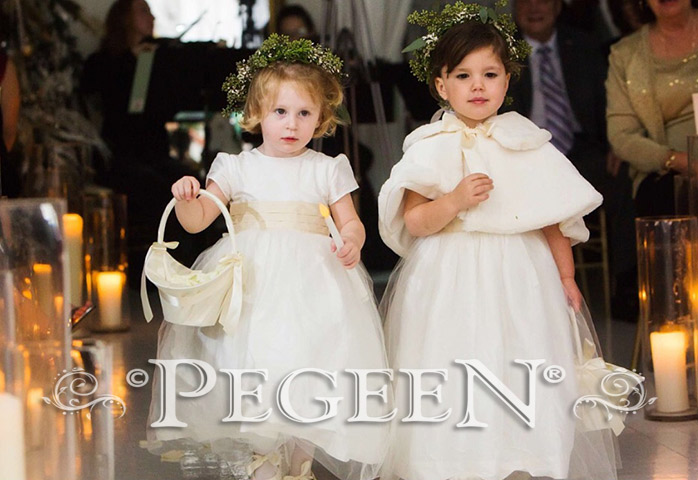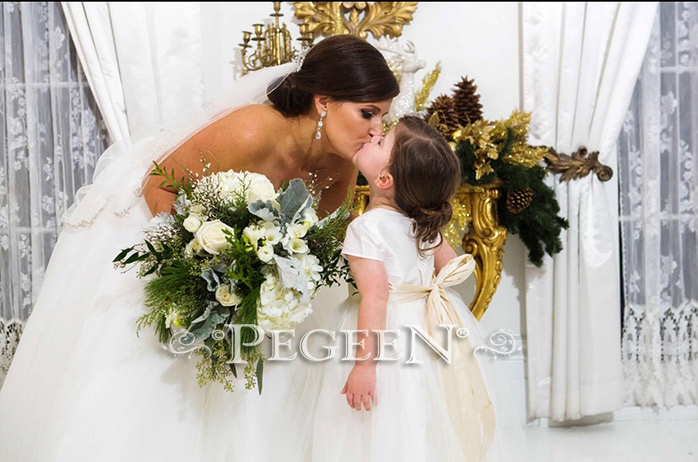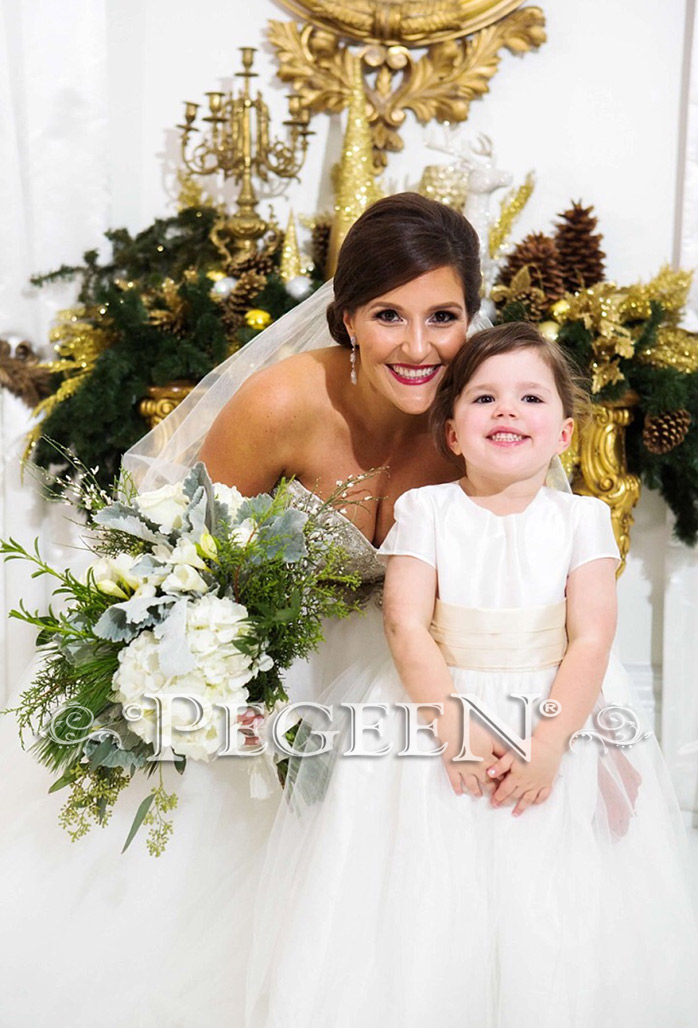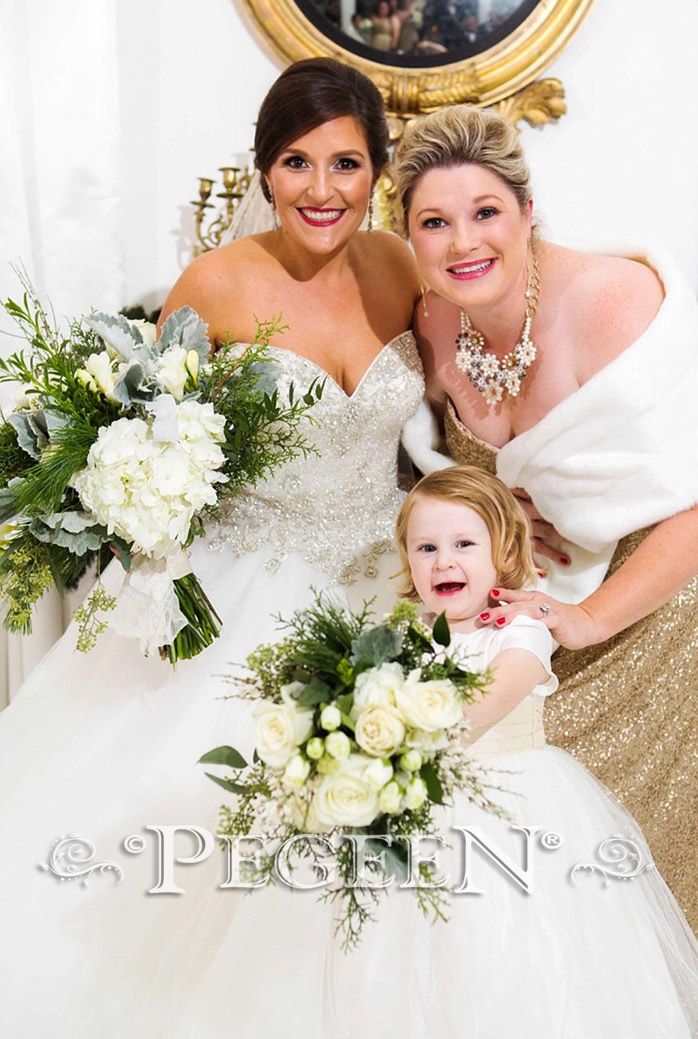 Pegeen Flower Girl Dress Company ~ 9147 State Rd 535 Orlando, FL 32836 ~ Shipping World Wide Since 1982