Brown Weddings and Flower Girl Dresses | Pg 2
Chocolate Brown Flower Girl Dresses - Page 2
Brown tones conjure up images of rustic and nostalgic weddings. Think wooden tree stumps to sit on or candle holders, well you get the idea. Brown is one of the most popular wedding colors. Brown comes in a variety of shades; pastel and light brown are lovely for spring and summer weddings, while deep and dark brown are popular in the popular fall season. When you are thinking about a rustic wedding theme, then brown flower girl dresses deliver the versatility to pull off your wedding day. Here is our second page of ideas from other brides, any of the following brown silk flower girl dresses may just do the trick.
Brown Weddings: Chocolate Brown Flower Girl Dresses, Plus Size Flower Girl Dresses
See chocolate themed weddings, chocolate colored custom flower girl dresses in colors like semi-sweet, ginger, oak, taupe and more...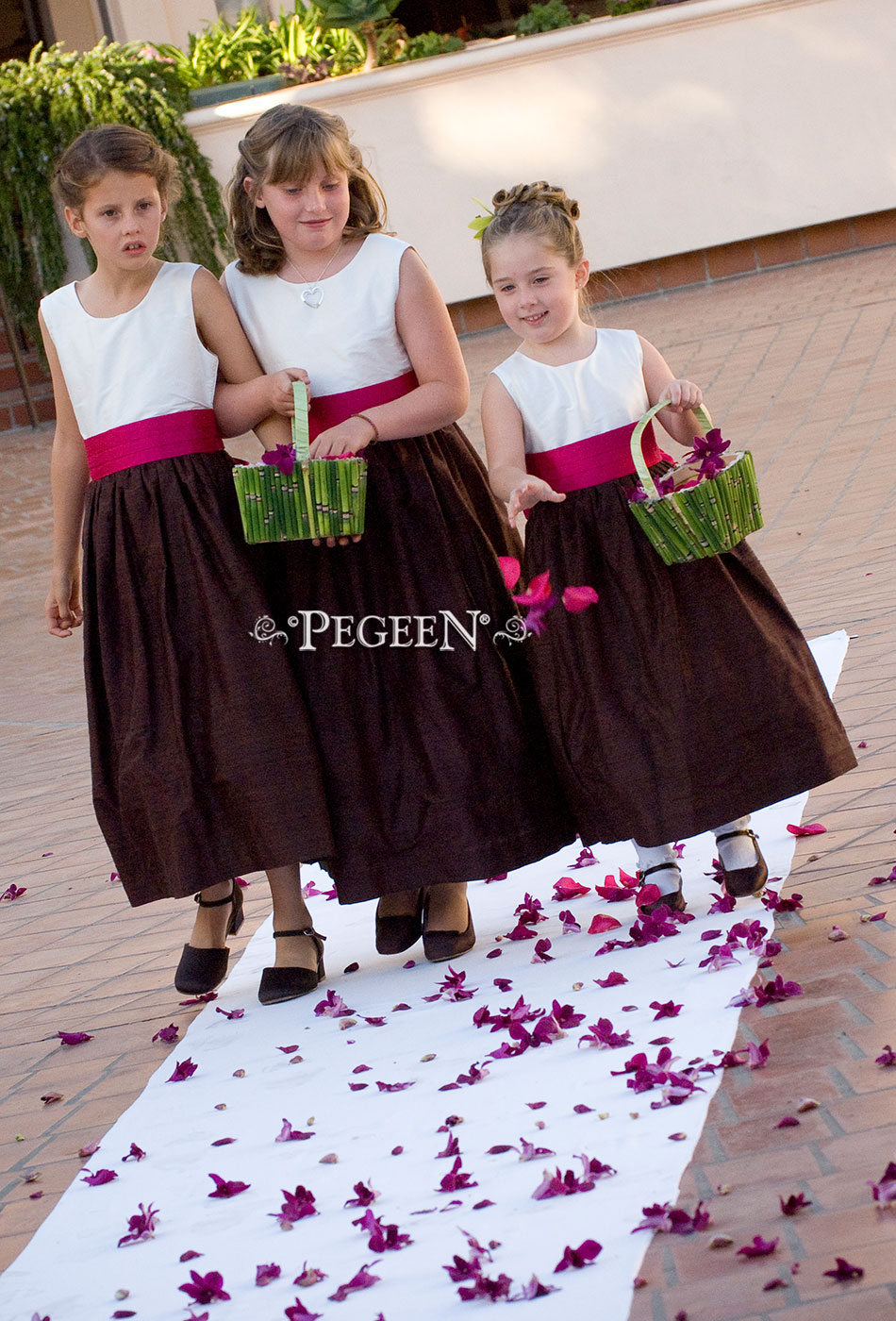 Raspberry and Chocolate Brown silk flower girl dress, Pegeen Style 398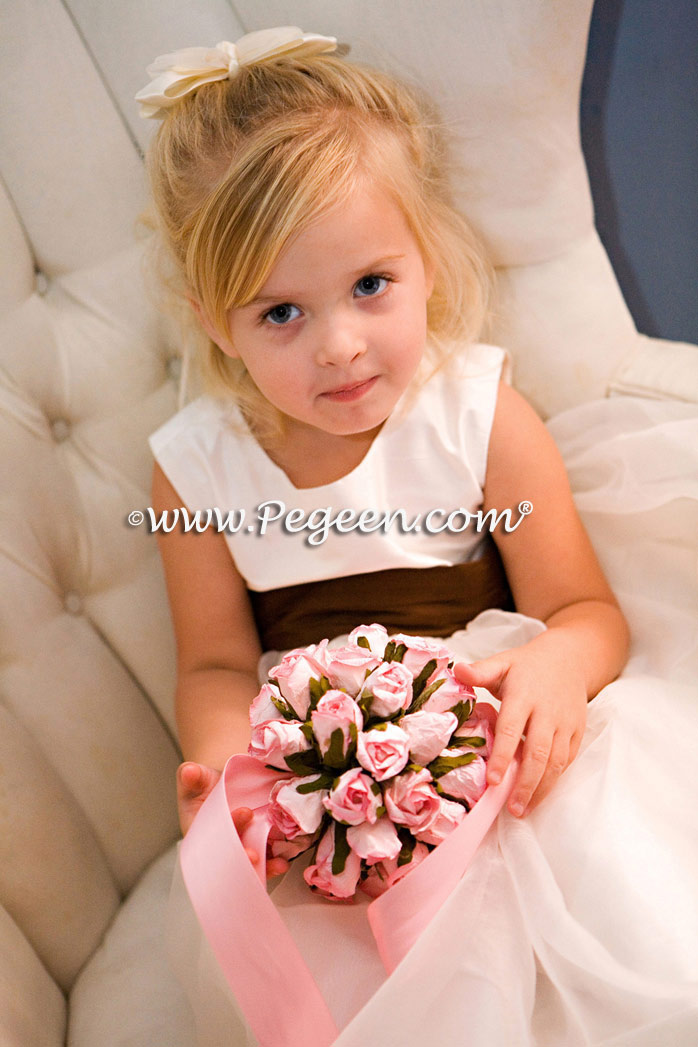 Above This little flower girl dress in ivory and chocolate brown silk & organza, Style 313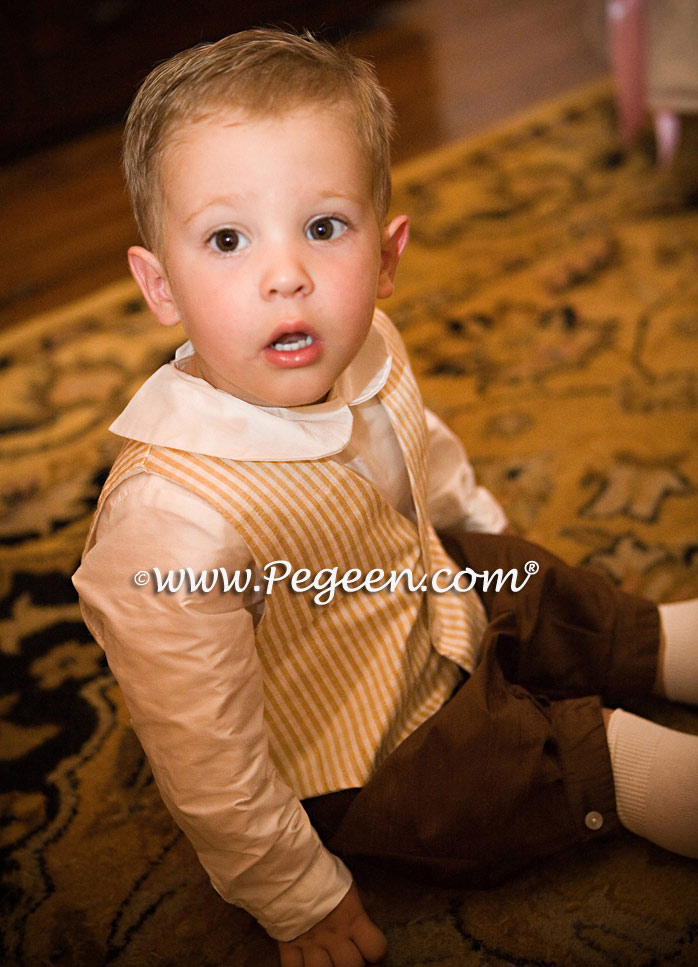 Above - New Ivory and Chocolate Brown boys ring bearer suit Style 267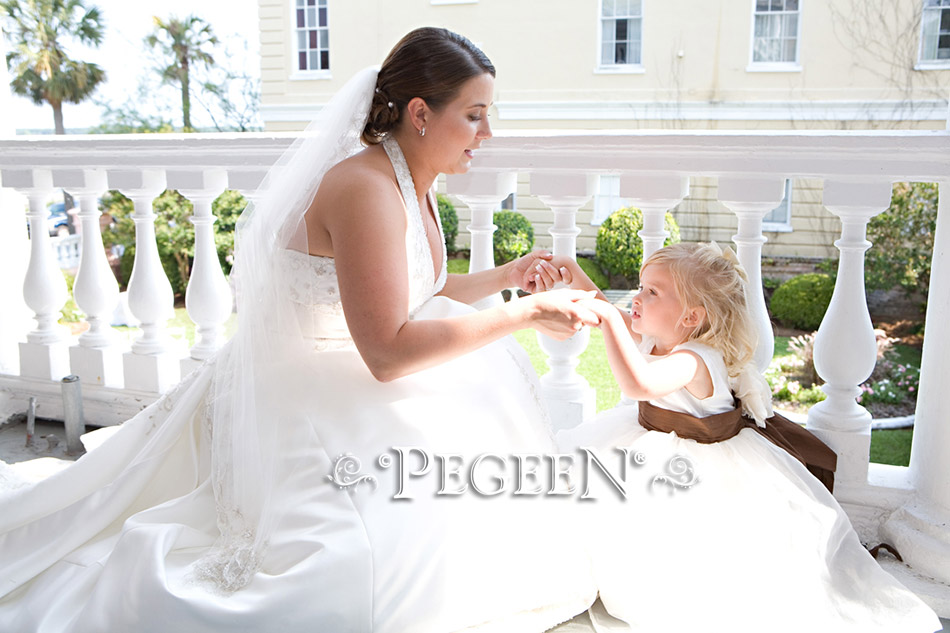 Above our bride is complimented by her little flower girl dress in ivory and chocolate brown, Style 313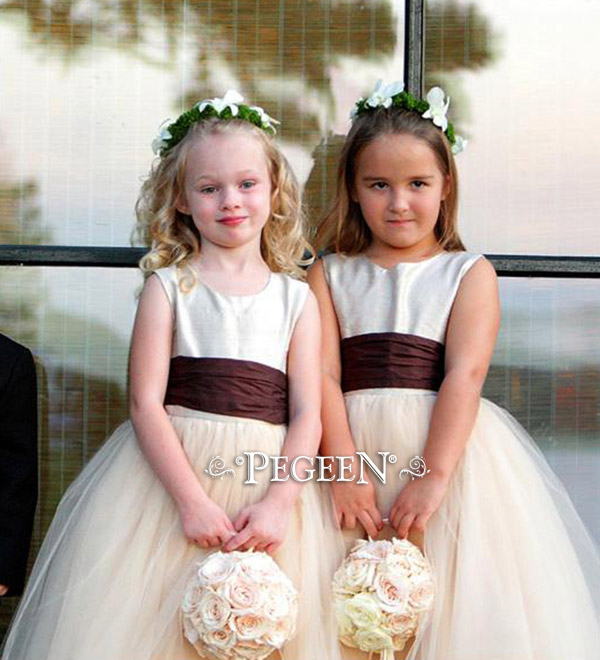 Above, two bisque (creme) flower girl dresses with multiple colors of tulle in white, ivory, creme and champagne with a semi-sweet silk sash, Style 402

Pegeen Flower Girl Dress Company ~ 9147 State Rd 535 Orlando, FL 32836 ~ Shipping World Wide Since 1982