Matching American Doll Dress and Flower Girl Dress
This Jr Bridesmaid Dress in Aqua and Gold was perfect for this beach wedding
Our delighted customer, with a penchant for perfection, selected our exquisite Pegeen Couture Flower Girl Dress Style 409. She envisioned her little one dressed in a splendid ensemble that would truly stand out, thus also ordering a matching American Doll Dress in the enchanting hues of Bahama Breeze, Deep Sea, and Pin Tuck with Pearls in Tawny Gold.
With meticulous attention to detail, we crafted the flower girl dress with precision, ensuring that the blend of colors and delicate embellishments harmonized beautifully. The captivating combination of Bahama Breeze and Deep Sea brought the charm of ocean waves, while the Pin Tuck with Pearls in Tawny Gold added a touch of elegance and grace. Our dress and its mini counterpart for the beloved American Doll were designed to create an enchanting and harmonious duo, perfectly reflecting the essence of the occasion.
The final result was a sight to behold - a lovely flower girl and her delightful American Doll graced the event in their harmonious attire, adding a touch of whimsy and delight to the joyful celebration. The enchanting duo turned heads, and our thrilled customer was overjoyed with the charming presence they brought to the special day.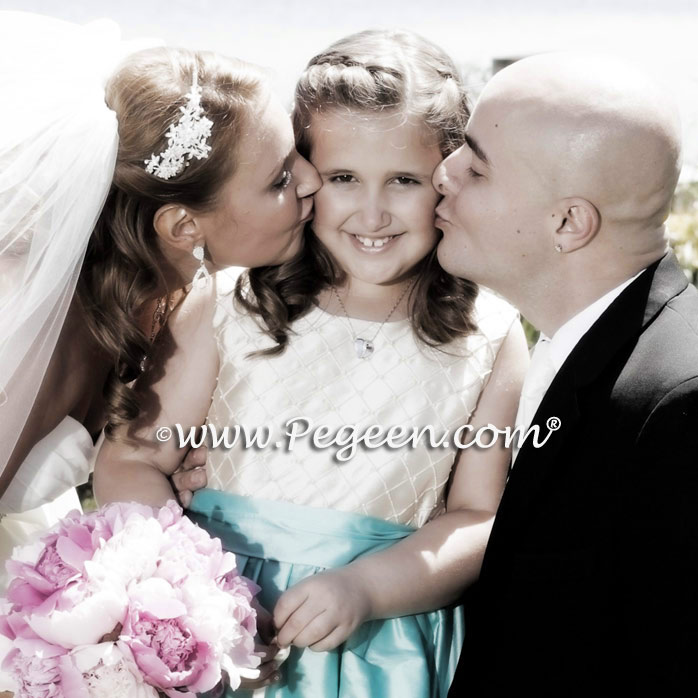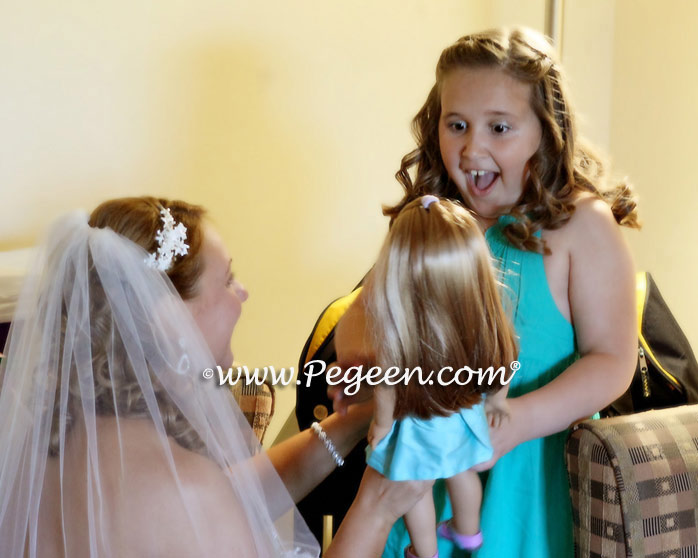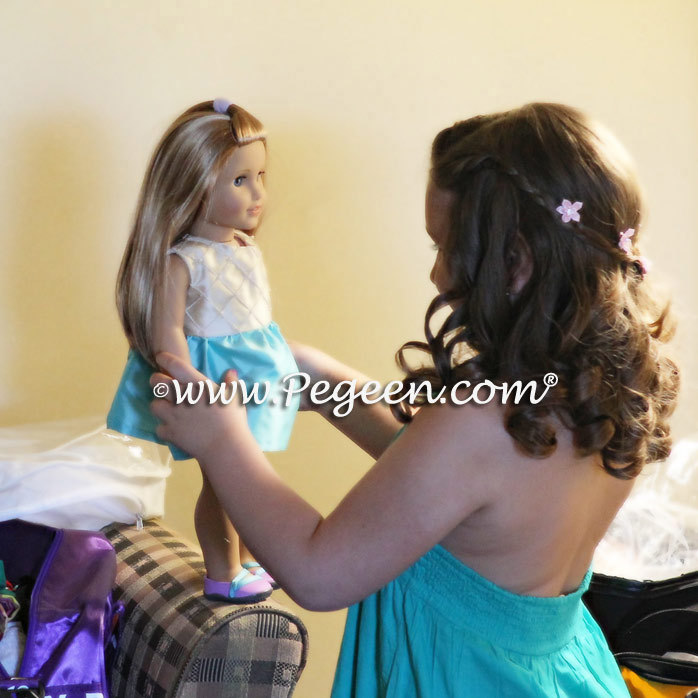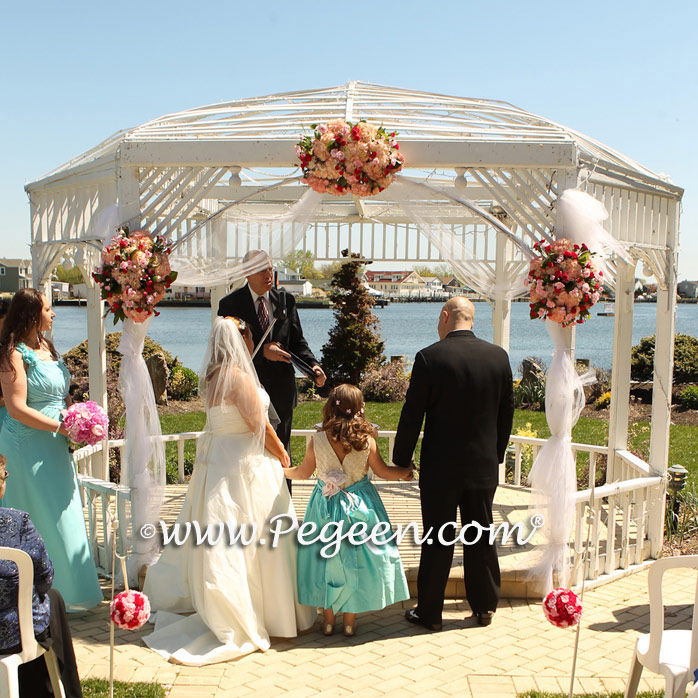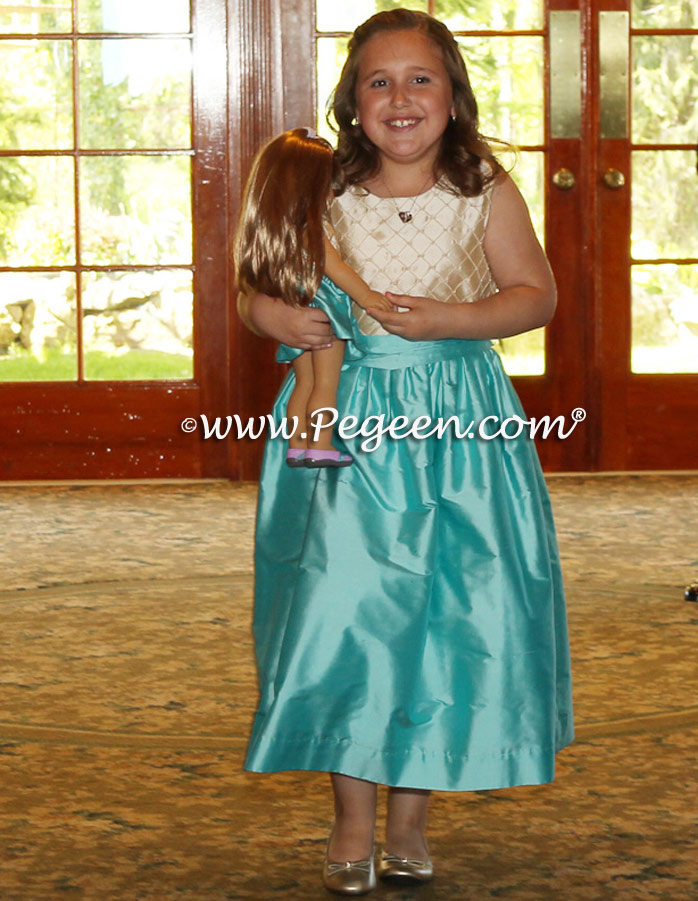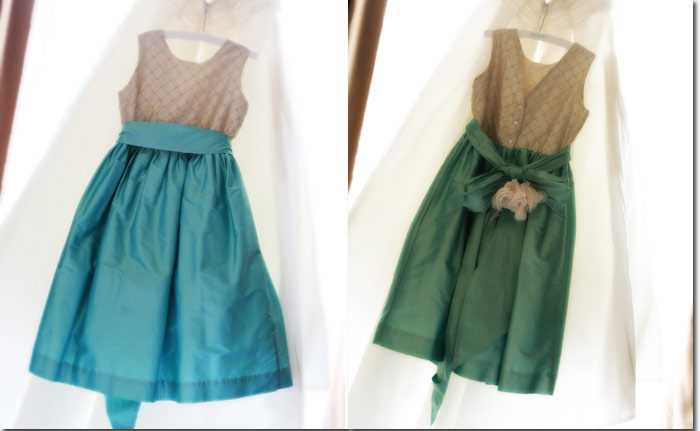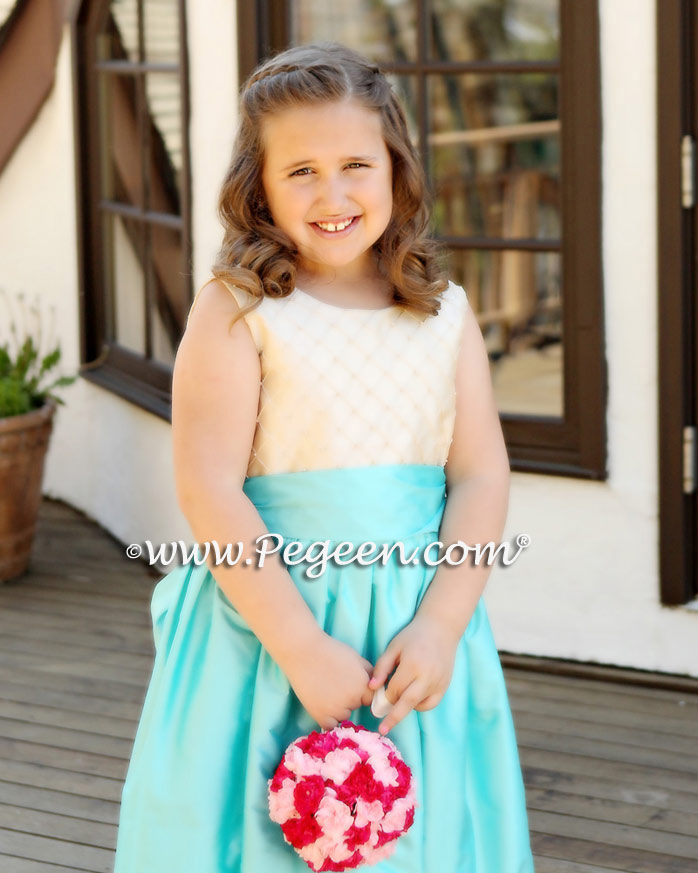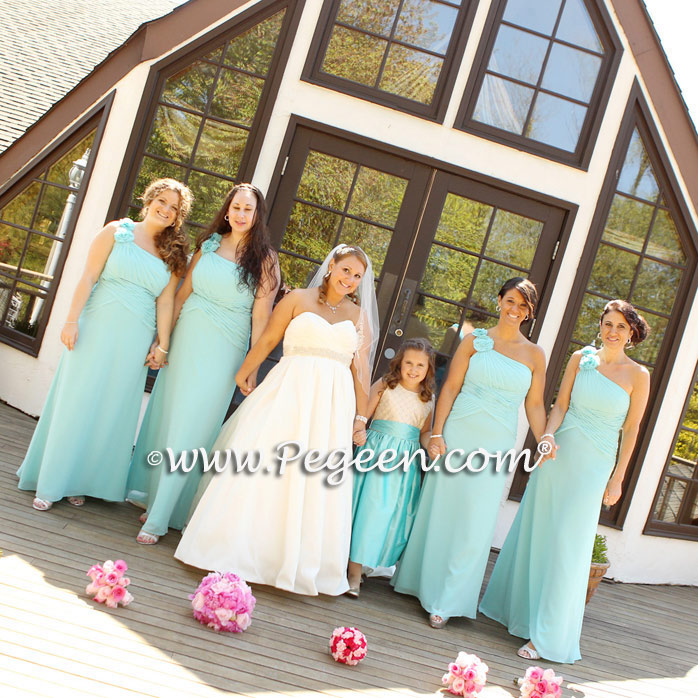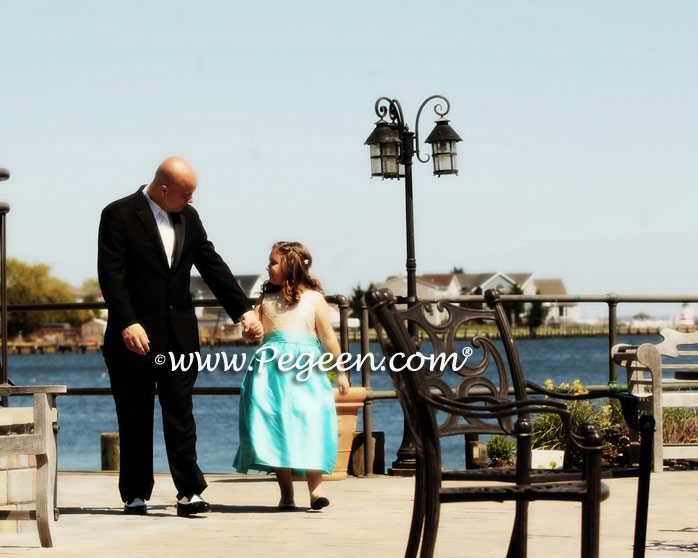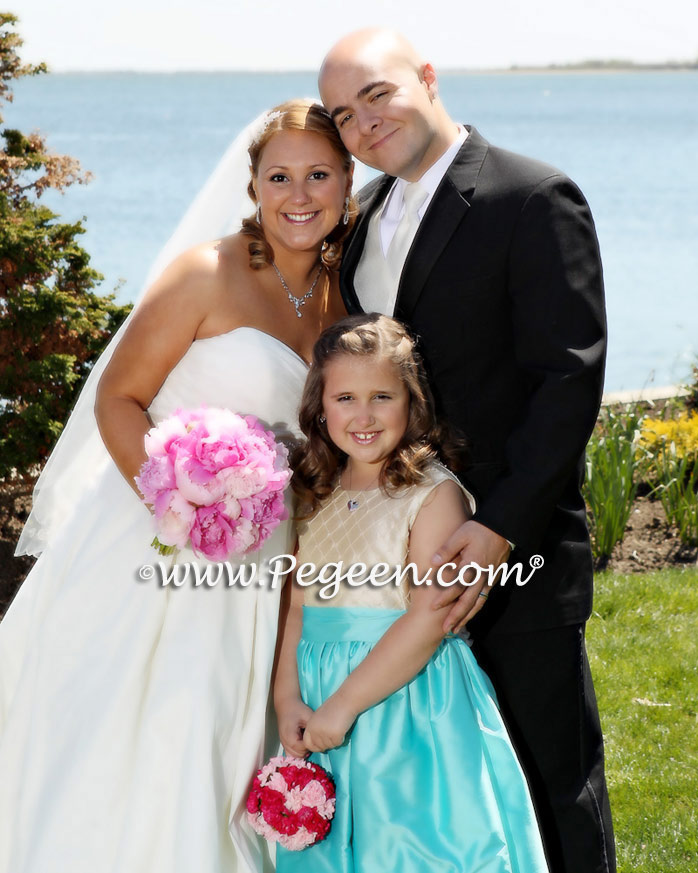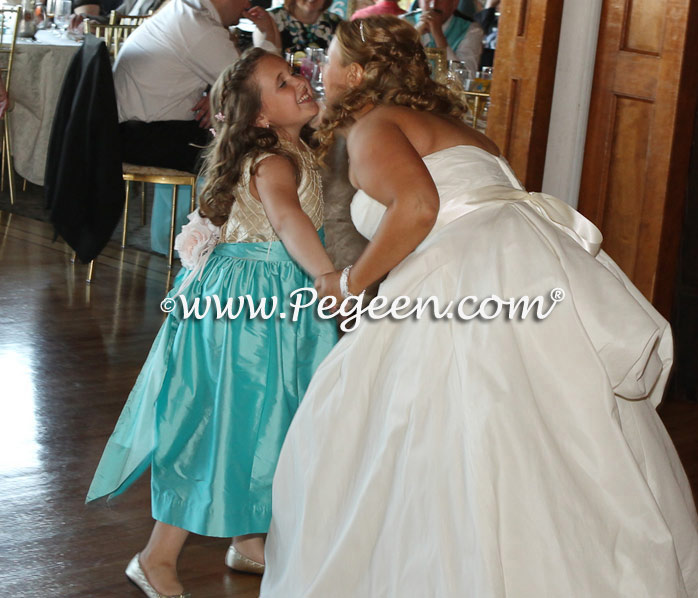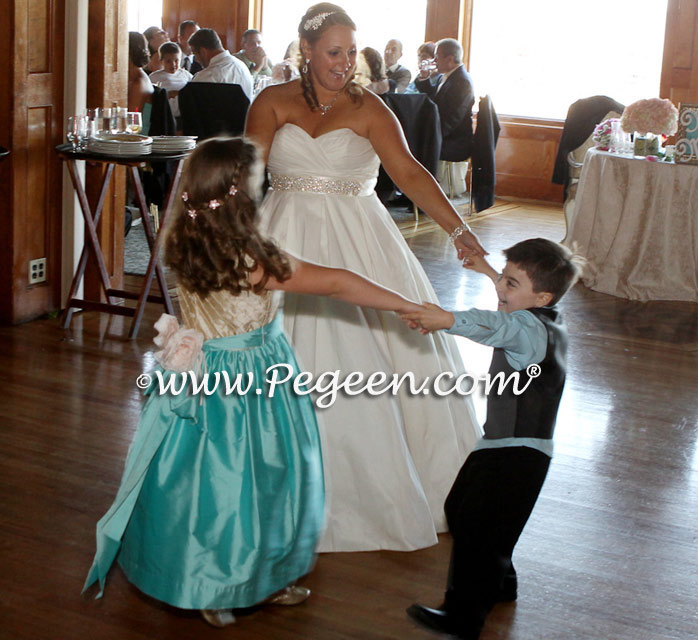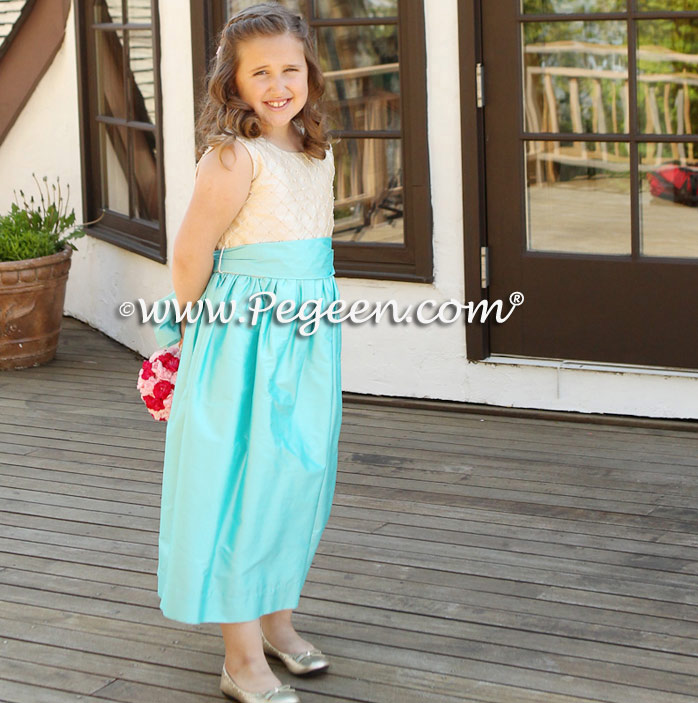 Hi! Her dress was AMAZING! She looked adorable and received lots of compliments throughout the day!!! She LOVED the matching doll dress...it was a huge surprise for her!!! It was a pleasure to do business with you and I hope we'll be able to order another dress soon. Thanks again, Roseann

Pegeen Flower Girl Dress Company ~ 9147 State Rd 535 Orlando, FL 32836 ~ Shipping World Wide Since 1982