Special Event - Nutcracker Party Scene Dress | Pegeen
Special Event - The Nutcracker Party Scene Dresses
PHOTOGRAPHY Courtsey of Ballet Americana Taylor, MI
Every October, we eagerly await the influx of calls from mothers and dance directors, all excitedly placing their orders for the upcoming Nutcracker Ballet performances held around Christmas time. This special event marks a busy and joyous season for us, as we create stunning costumes for the young dancers taking part in this beloved holiday tradition. Just like our acclaimed Wedding of the Year Flower Girl Dress, which has graced the pages of prestigious bridal publications like Ceremony Magazine, Luxury Brides, Grace Ormond, and UK Cosmopolitan Brides, our Nutcracker Ballet dresses will also be showcased in various dance publications, including the esteemed Dance Magazine.
As former trained dancers ourselves, we take immense pride in designing these exquisite costumes that transport the young performers and captivate the audience with their beauty and elegance. Each dress is meticulously crafted with attention to every detail, from the choice of luxurious fabrics to the intricate embellishments, ensuring that every dancer looks and feels like a graceful dream on stage. These Nutcracker Ballet costumes have become a cherished tradition for many dance companies, and we are honored to be a part of making their performances truly magical.
From the moment the curtain rises to the final bow, our costumes enhance the enchanting atmosphere of the Nutcracker Ballet, adding a touch of splendor to this timeless tale. As we anticipate the excitement of the holiday season, we look forward to seeing our creations come to life on stages across the country and to be part of creating lasting memories for both the young dancers and their enthusiastic audiences.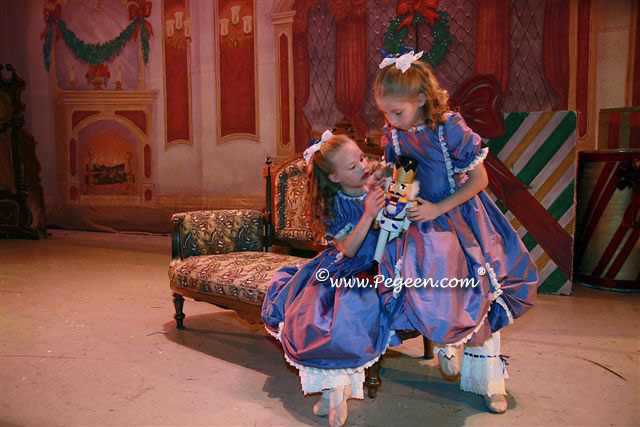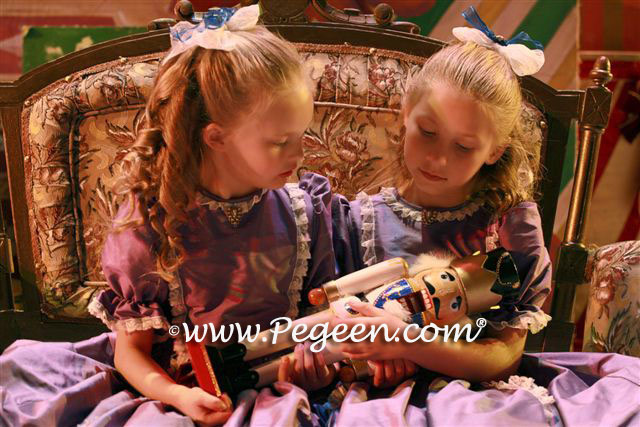 Pegeen Flower Girl Dress Company ~ 9147 State Rd 535 Orlando, FL 32836 ~ Shipping World Wide Since 1982