Plus Size First Communion or Flower Girl Dress
Making a First Communion Dress for a Special Visitor to our Design Studio
ABOUT THIS SPECIAL OCCASION FEATURED: We were so delighted when this Special Blessings little girl came into our lives and our Design Studio. While on a trip to Disney, our first communicant and her parents came over to our place, about a mile and a half away from the parks to get fitted. She had various special needs and like some, had sensitivity to anything strange, scratchy or too restricting. We decided on style 307 with pearls instead of pintucks so the fabric would be smooth on her body. The organza bow was also changed slightly to a white organza sash instead of silk because we were afraid that the weight of the sash would lay too heavy for her taste against her back side. She also needed our plus size fitting and we decided to do it there in the studio rather than sending out a muslin like we would normally do for our plus size flower girl dress fittings.
Style 307
To read about Plus Size Flower Girl Dress process, visit this link here:
CLICK

The grin on her face from her communion pictures were priceless to us. In addition, while they were there, her mom asked that we secretly make her a Cinderella dress from our Disney Collection for her birthday party. The bodice was encrusted with Swarovski Crystals. Last, we put a pin at the neckline for her broach that we felt completed the "Cinderella Look".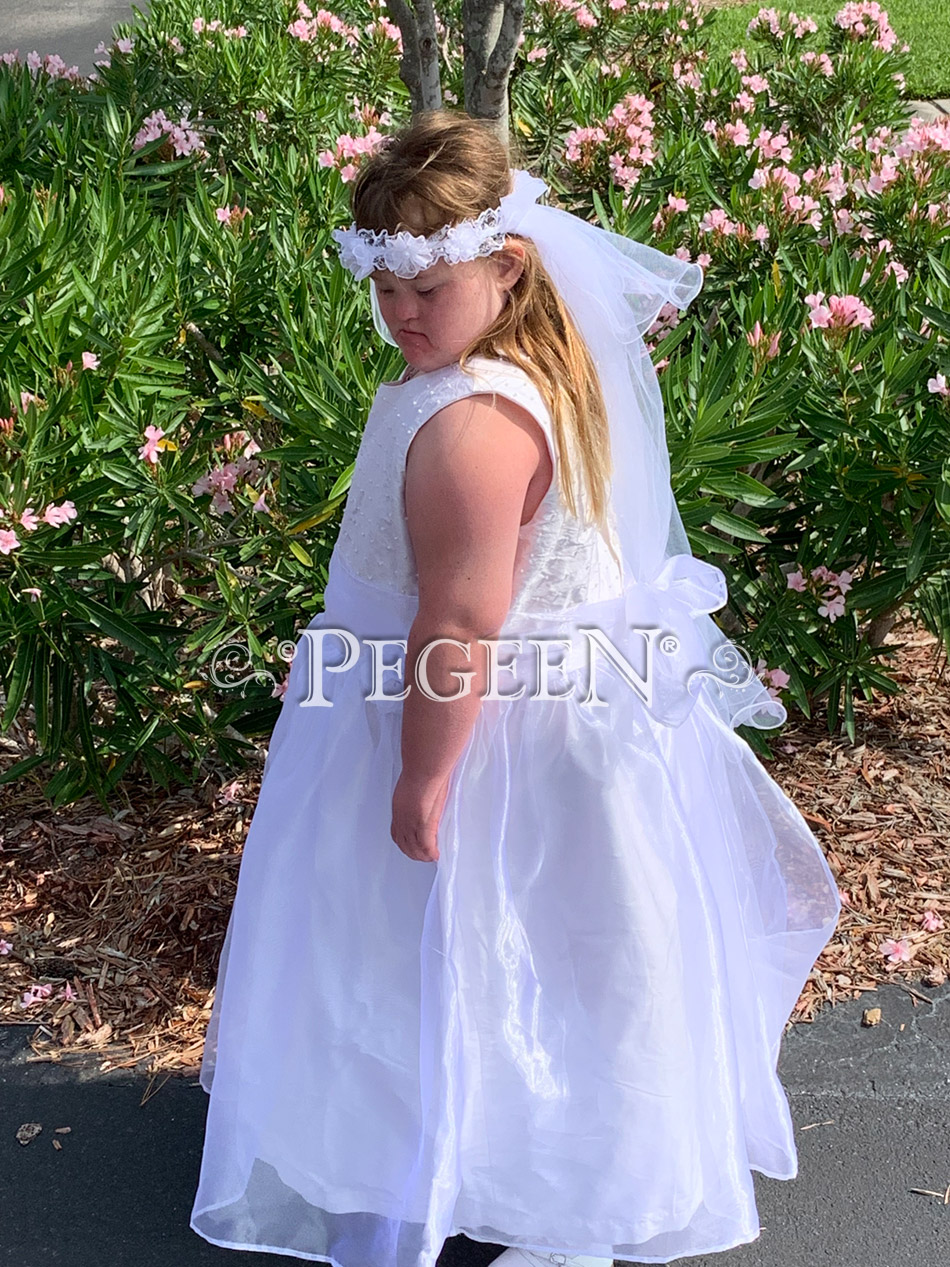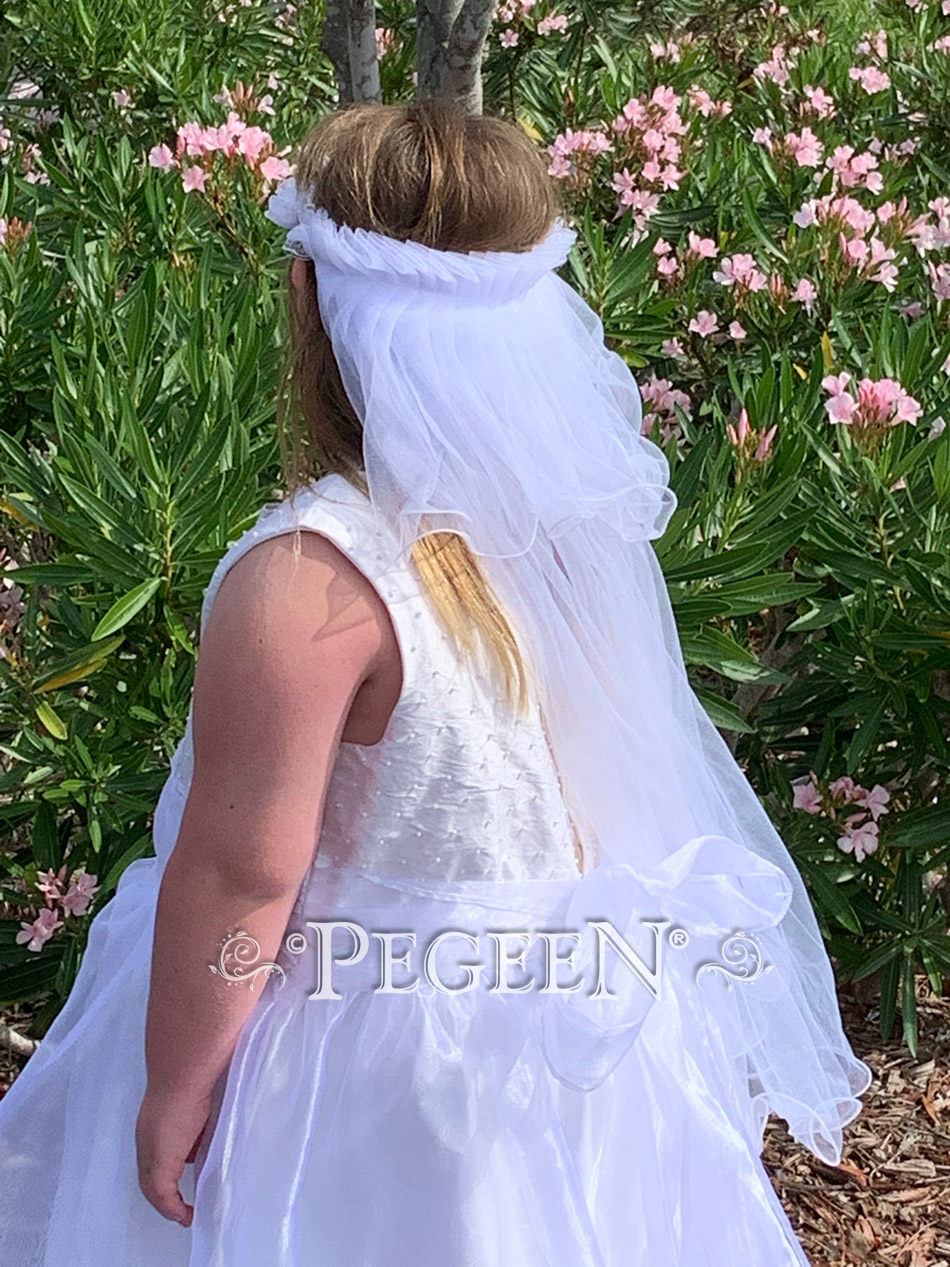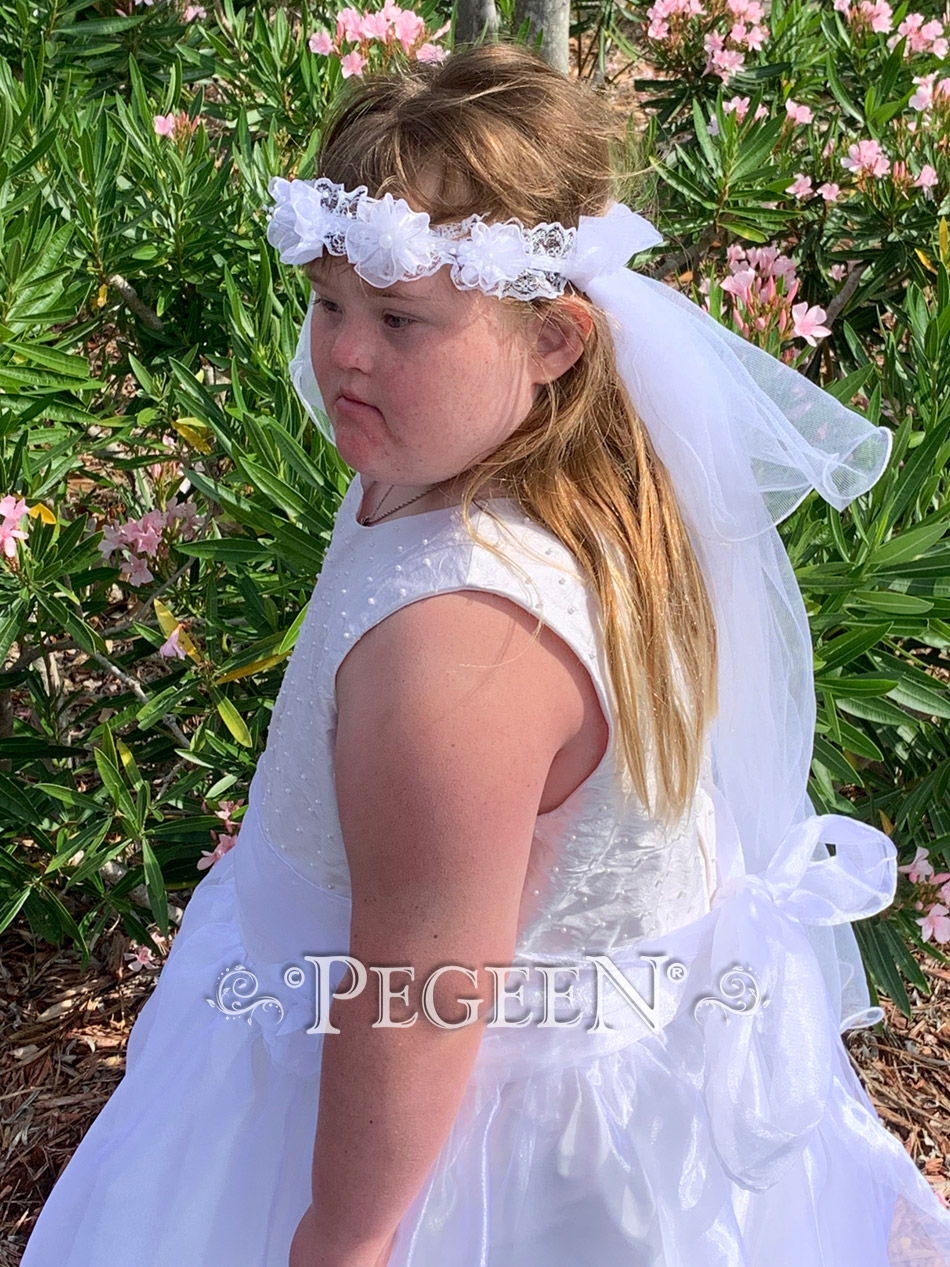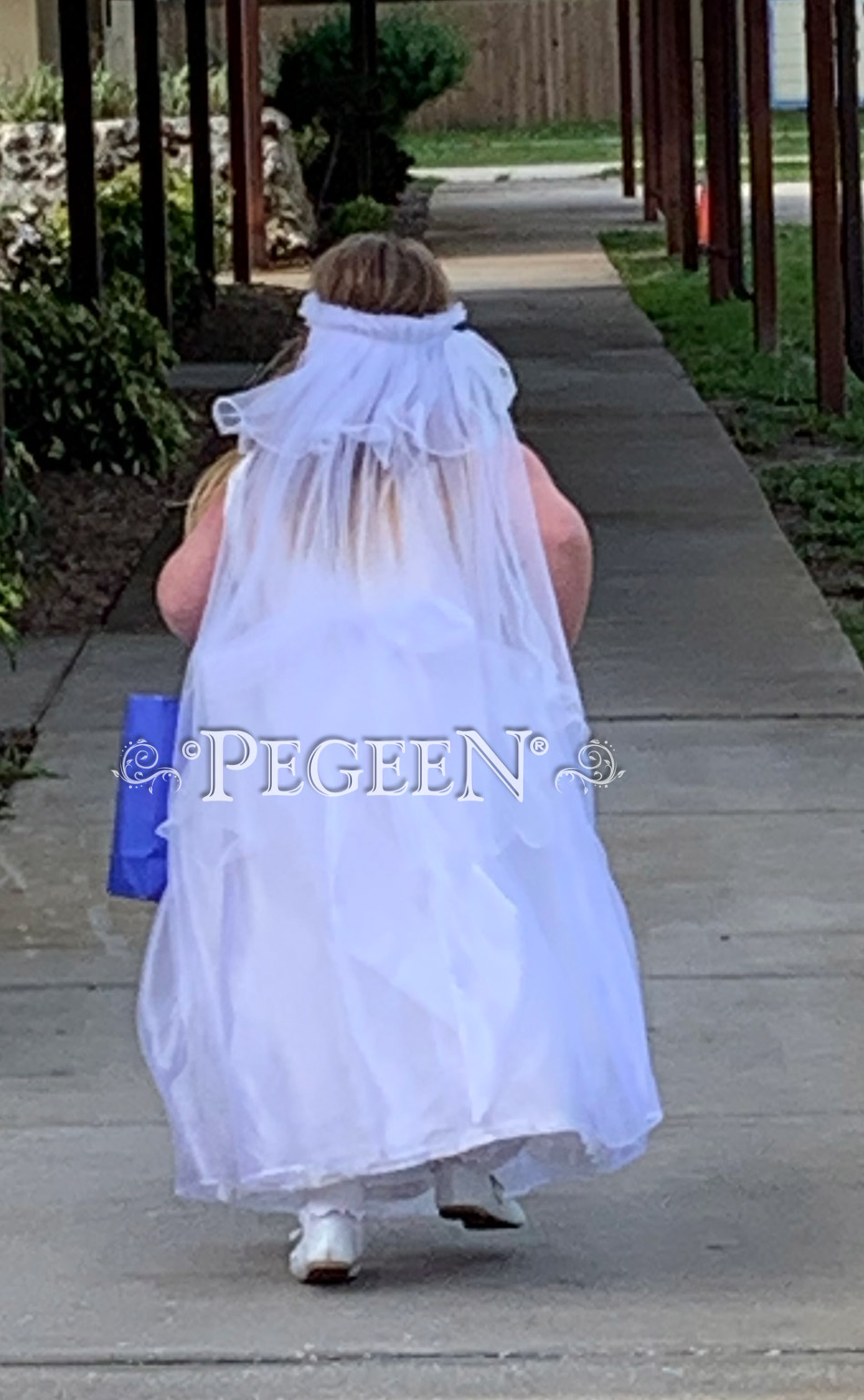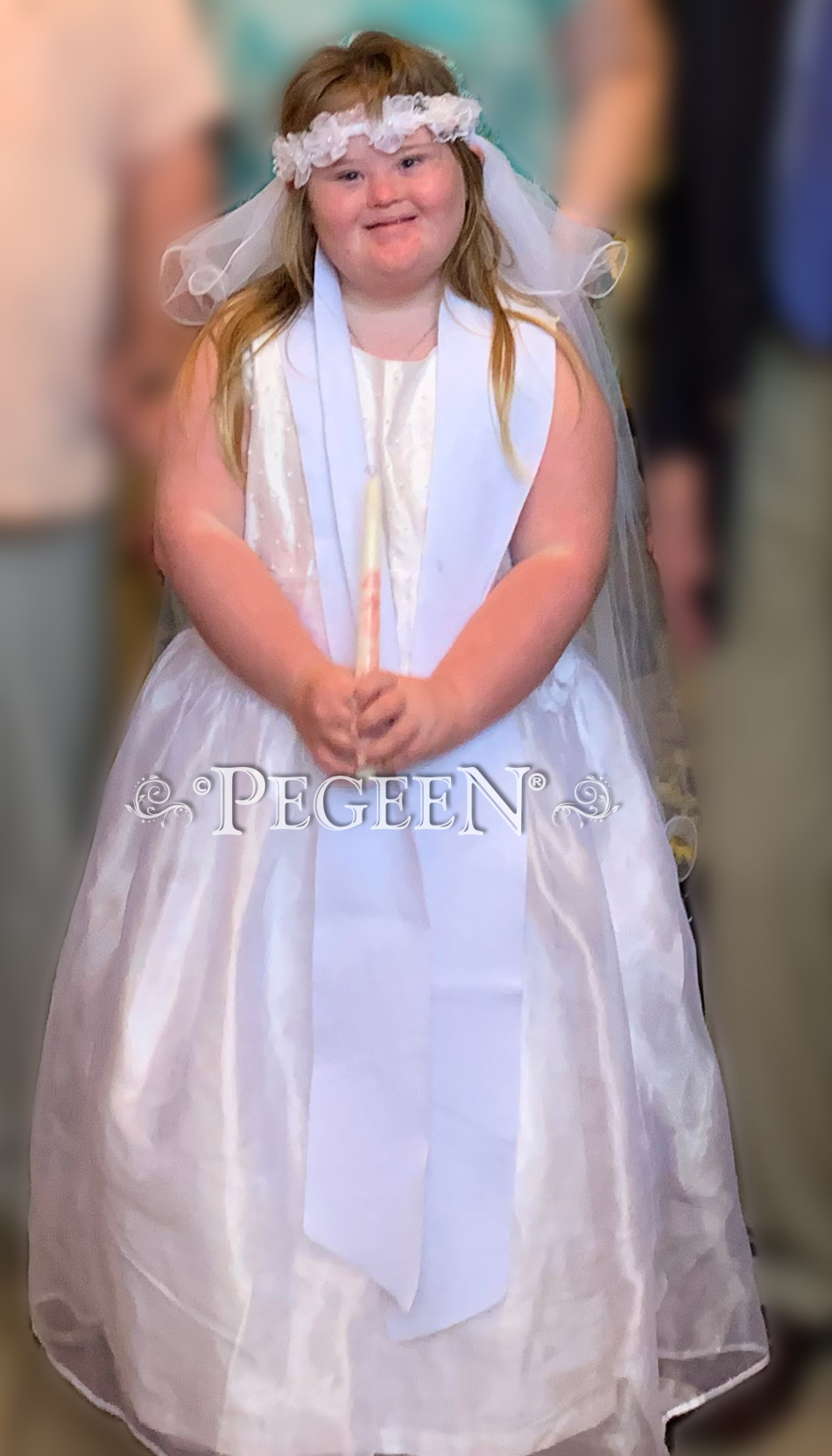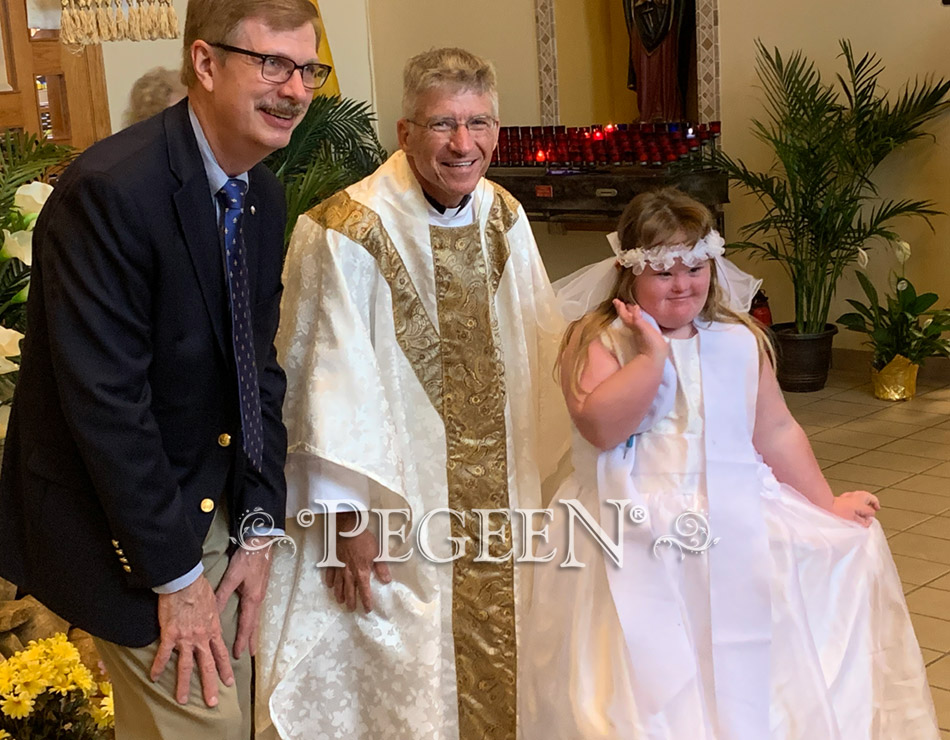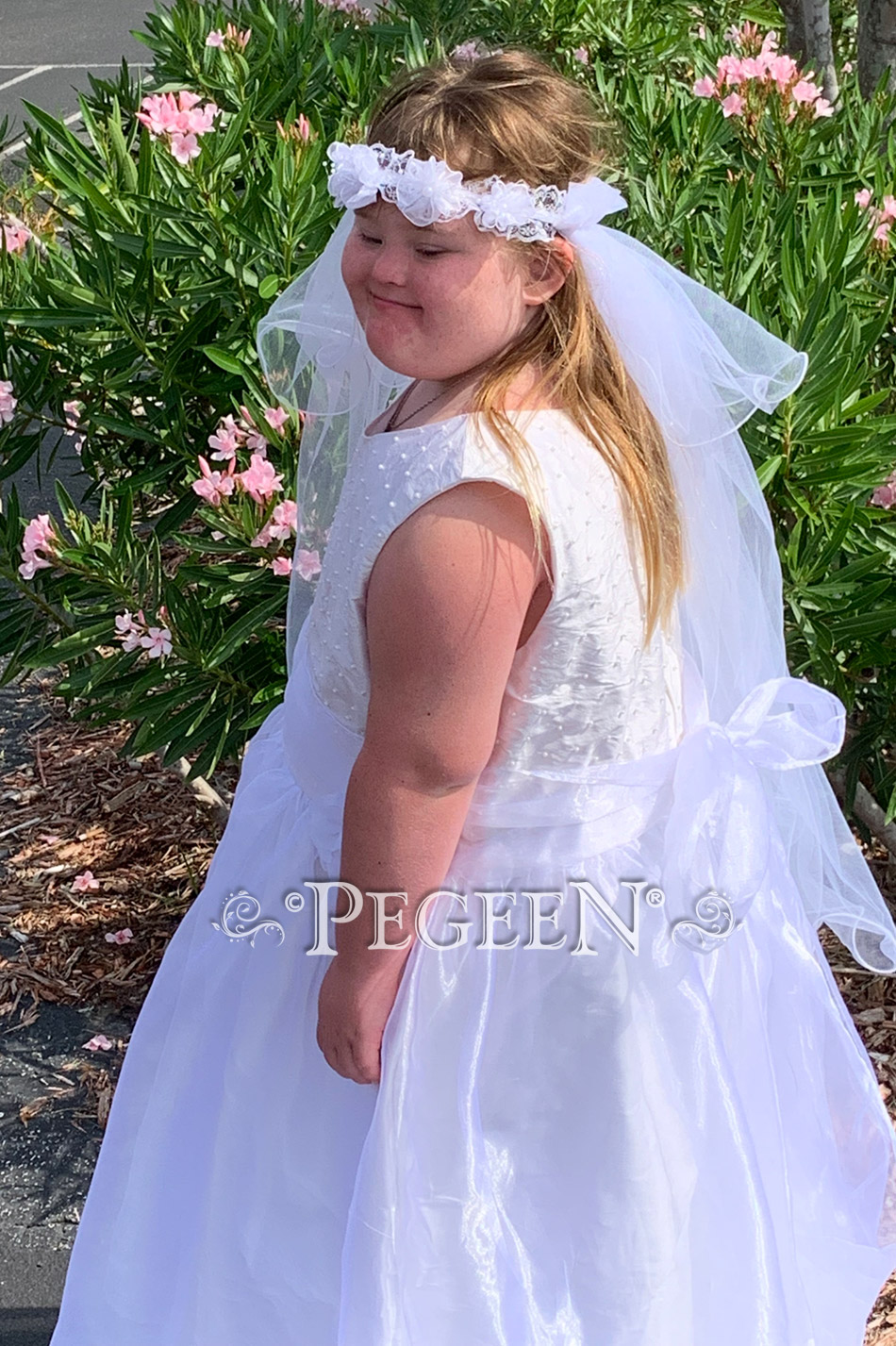 Cinderella Flower Girl Dress of the Month - August 2019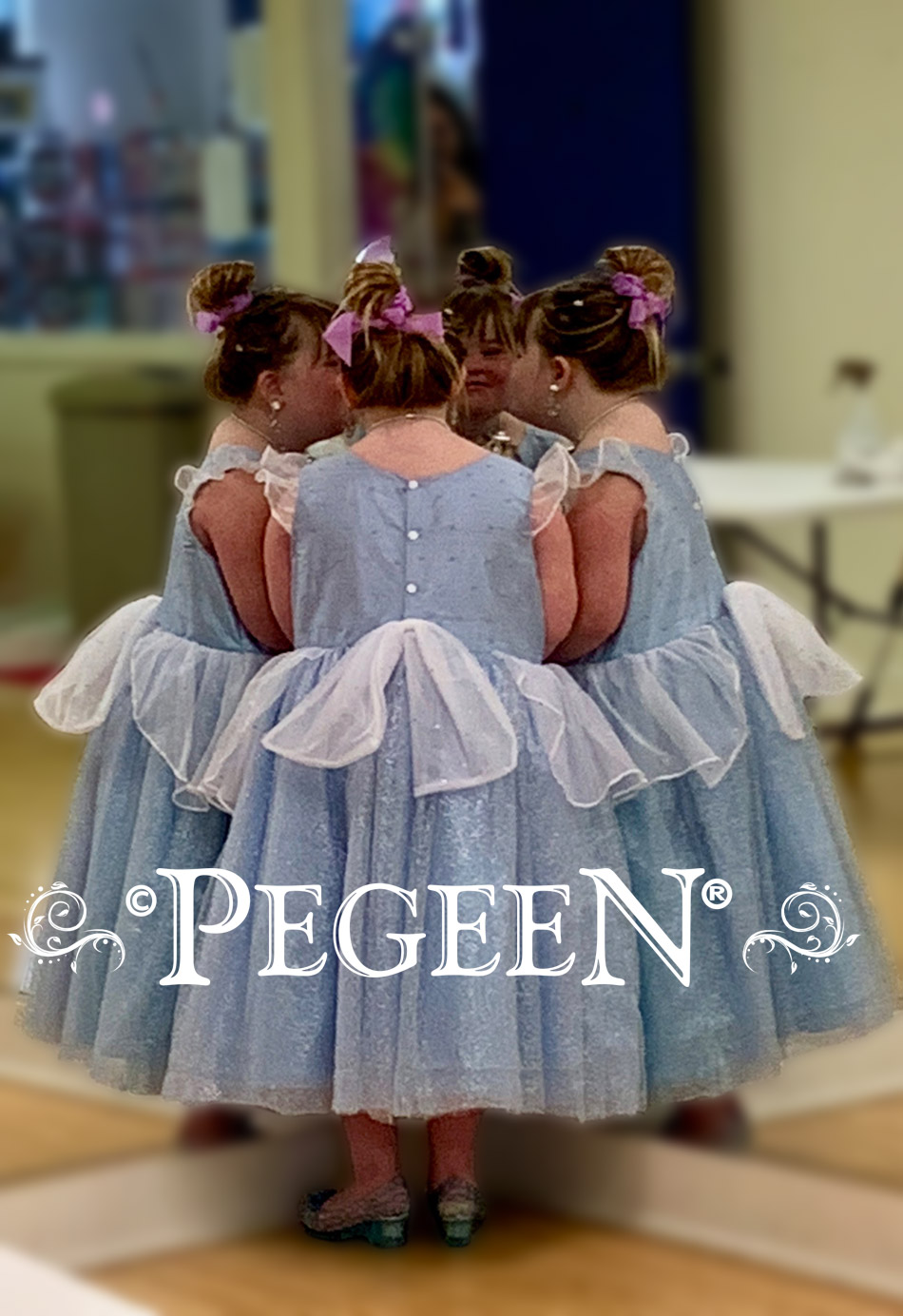 Plus Size Cinderella Flower Girl Dress of the Month - August 2019

Pegeen Flower Girl Dress Company ~ 9147 State Rd 535 Orlando, FL 32836 ~ Shipping World Wide Since 1982