Flower Girl Dress by Pegeen - 30 Anniversary
Navy Plaid Silk with Matching Ringbearer in Velveteen
When I was a little girl of ten, my father and family joined this rather distinguished gentleman for a tour of Waterloo Village. That day, while the owners of the village were asking for my father's help in getting an exit on Route 80 so that more visitors to the village could happen, I fell in love with the history and story of how the village was founded and later taken care of by this man. He was Percy Leach who I also found out that day was a cousin of Archibald Leach aka "Cary Grant" whom I adored in the movies. So you can even picture what kind of man and charm he held for me. Percy, who was to become a great family friend, shared his vision for the village with us and promised me that very day, after I asked, that I could get married there.
Waterloo Village held great memories for my family. We went likely hundreds of times to the Village of Waterloo. It was there that my father was able to meet and play with his soon to be great friend, Benny Goodman, where I attended my first craft show as I launced my business in 1981, bought my first antique, was proposed to and my brother staged a wonderful midnight proposal as well for his wife. My dreams came true that weekend.
This December, my husband and I celebrated our 30th Wedding Anniversary, after a short 5 day romance and quick engagement, marrying just 5 months later.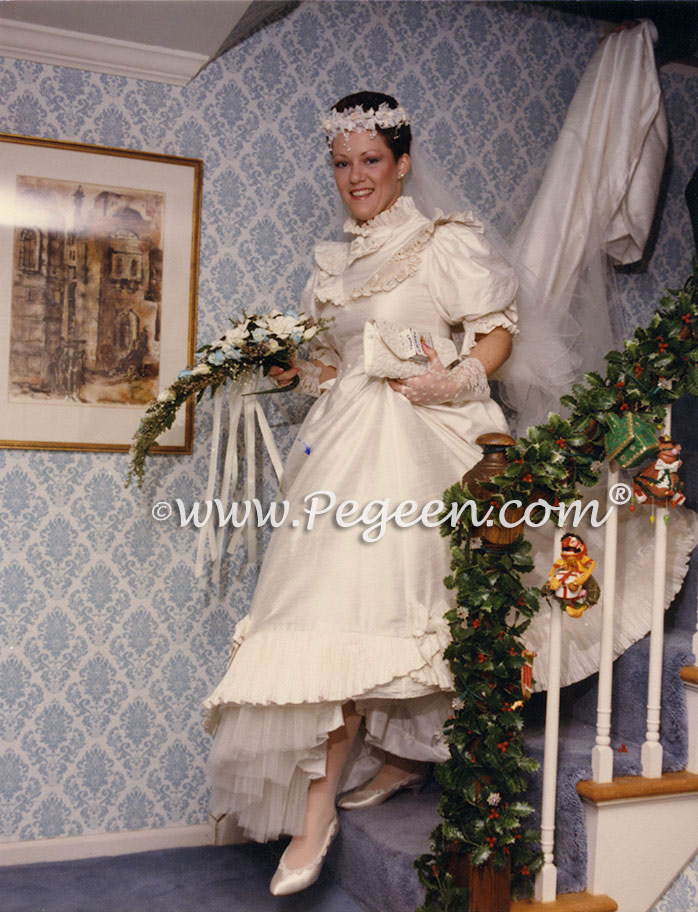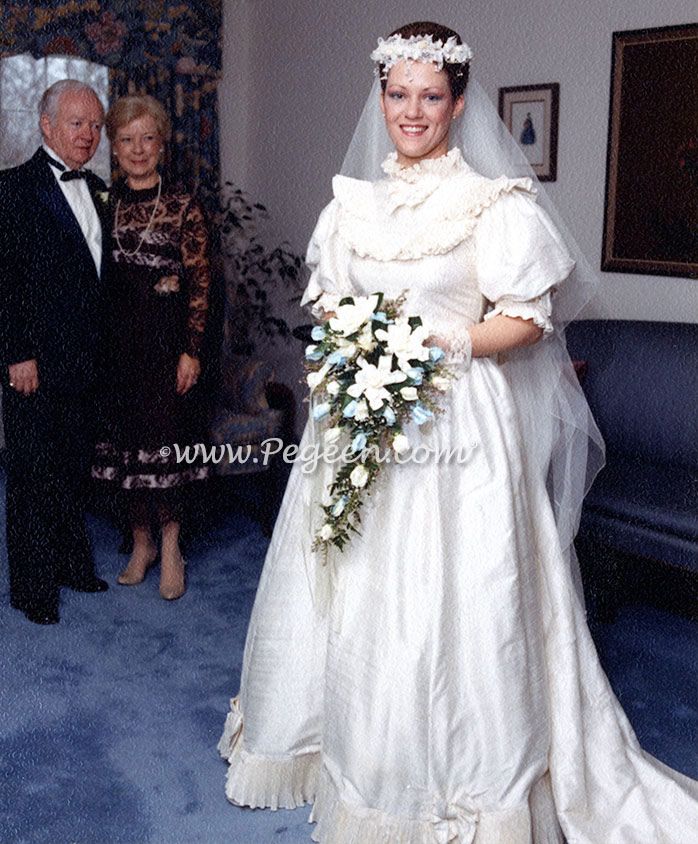 The children's formal clothing below were designed especially for our wedding by Pegeen and really launched our foray into flower girls and ring bearers.
Wedding Gown Designed by Elizabeth Emmanuel, LONDON - the same designer for Princess Diana's Wedding Gown
Wedding held at Waterloo Village, Stanford NJ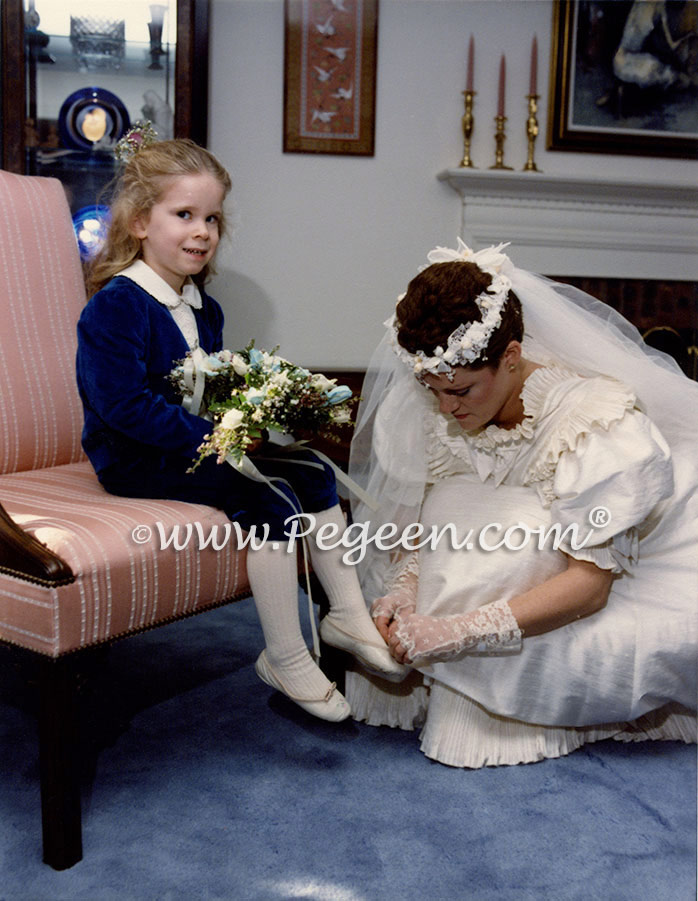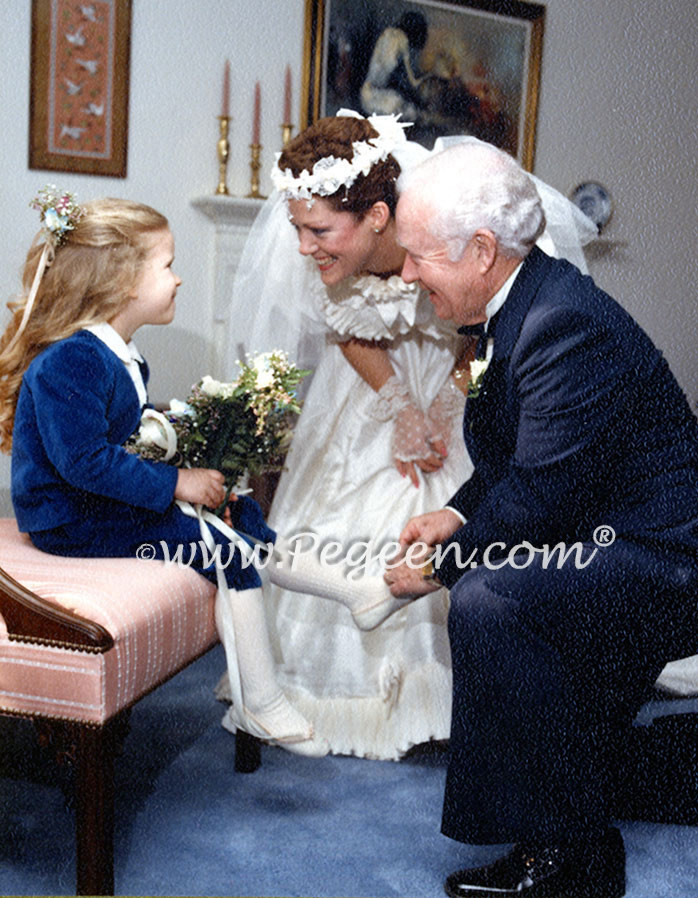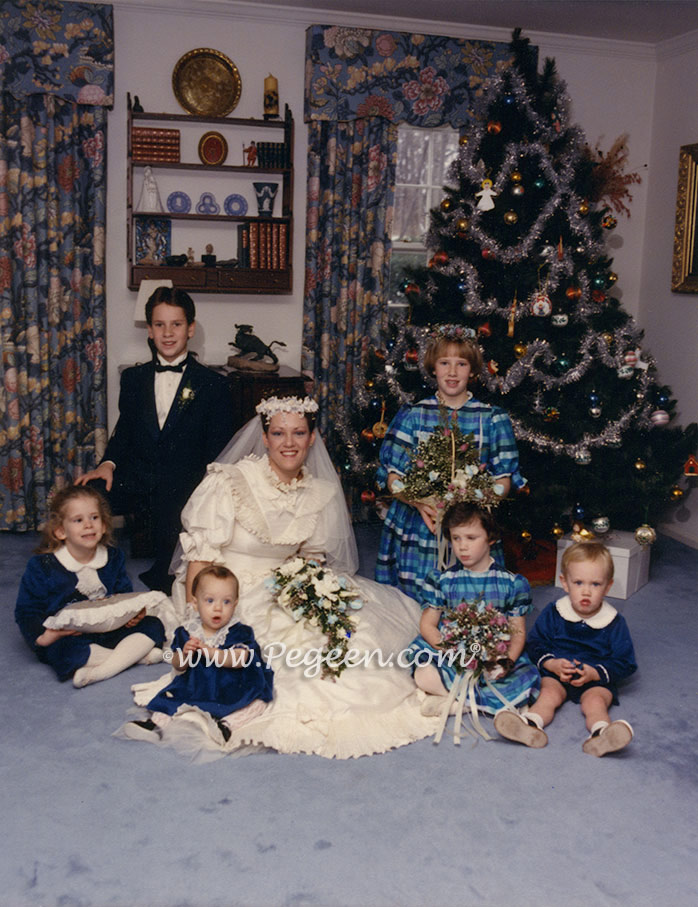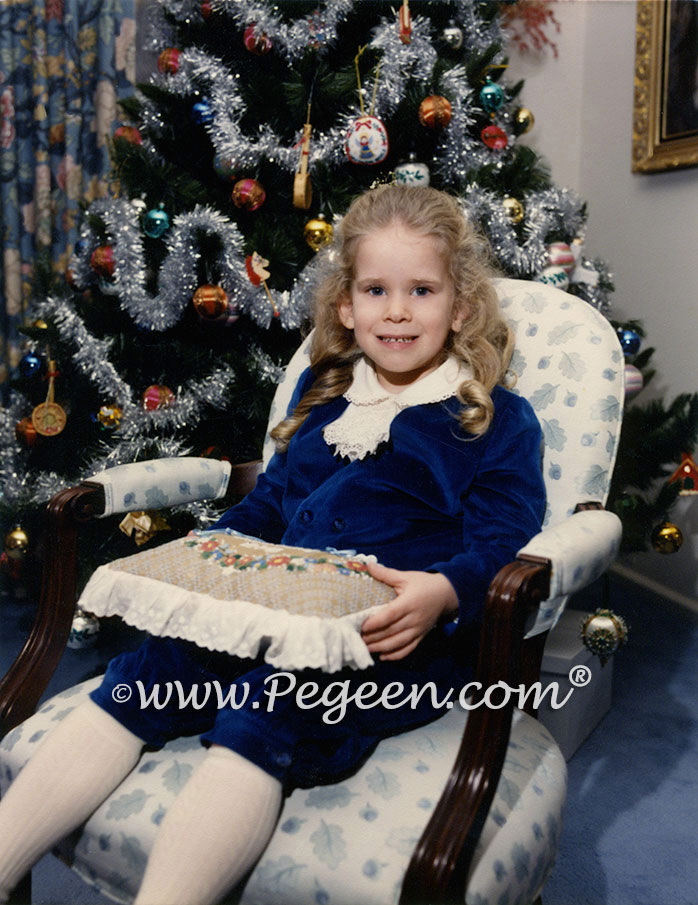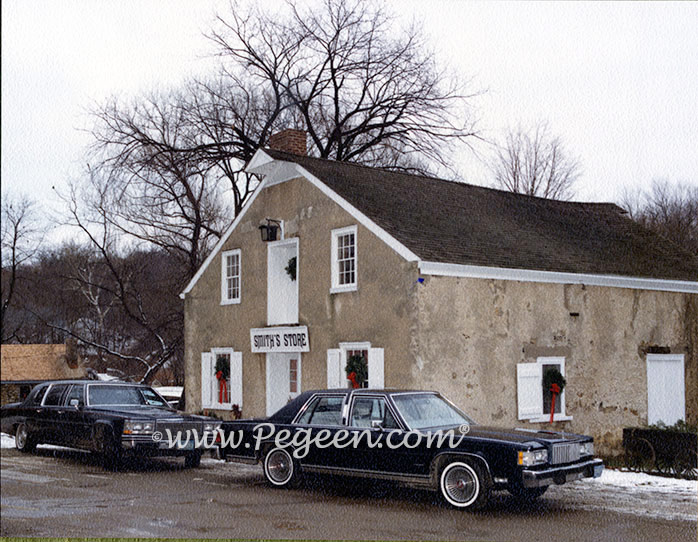 The night before our wedding, the Smith Store was used for a New Jersey and You commercial and the floor was covered in two feet of mud. We had our rehearsal dinner here later that same day and Percy Leach didn't dare tell me about the filming until months later. The day of our wedding, both our families met here as we all prepared to walk across the street for the ceremony at the church.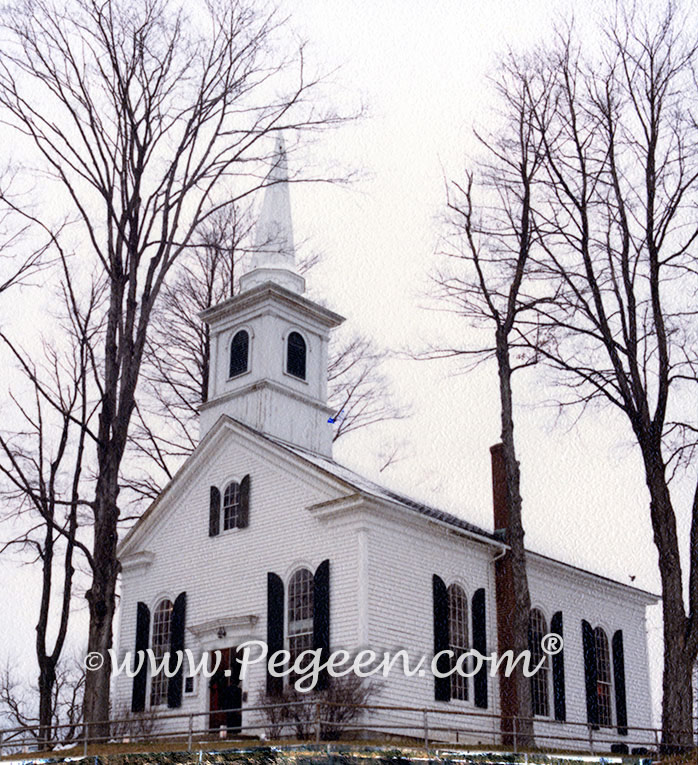 Since the Church at Waterloo Village wasn't Catholic, we had to get special permission from the Bishop of Newark for the Catholic Mass to be celebrated. Jim's family monsignor and mine as well both precided. About a year later, while touring the Village and church, some one in our group asked "had there ever been a candle light wedding ceremony held here?" to which the tour guide said only once, as the bride was a great family friend of the owners of the village (meaning our wedding) - so we had a giggle with that one!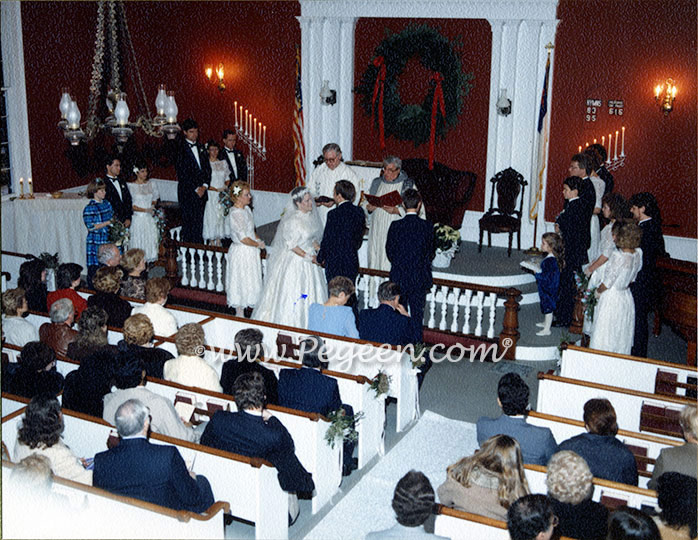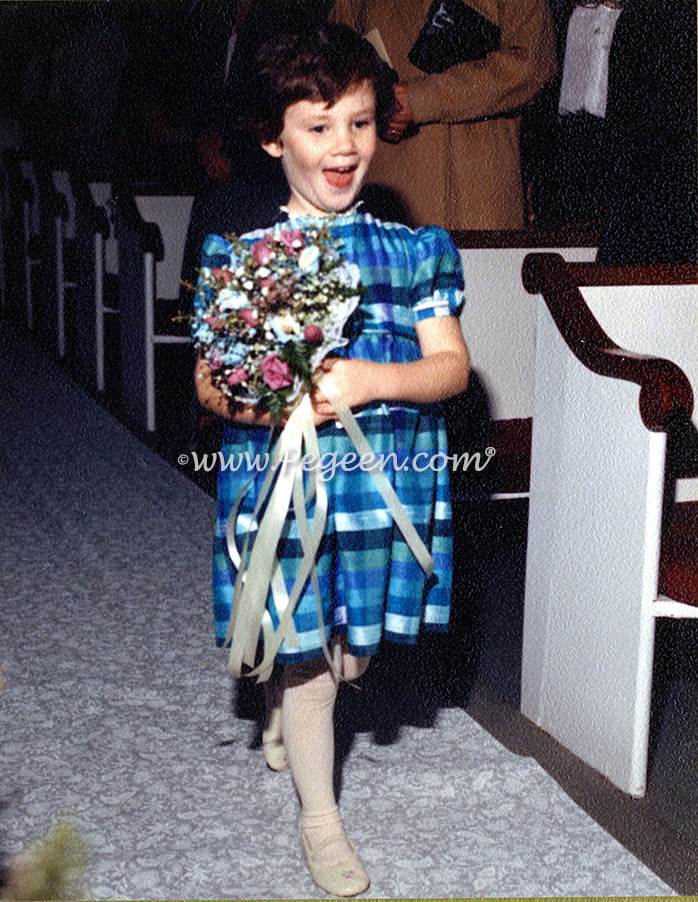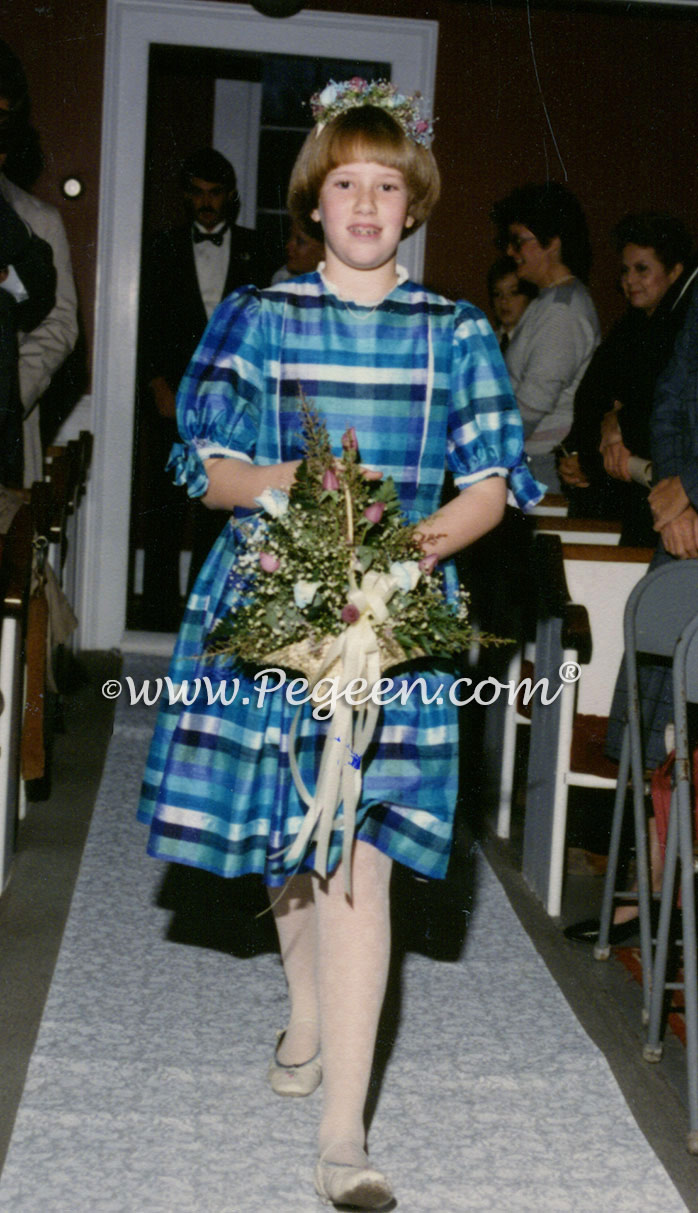 This was the first flower girl dresses I had designed for my wedding by my company. Later, Parade Magazine did a store on Richard Dryfuss and guess what ended up on the cover of the magazine?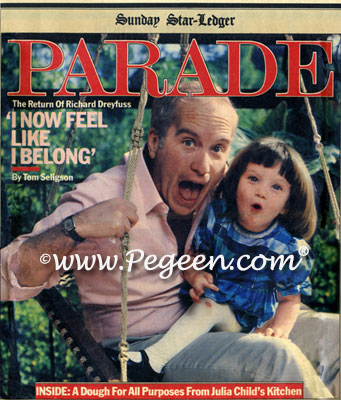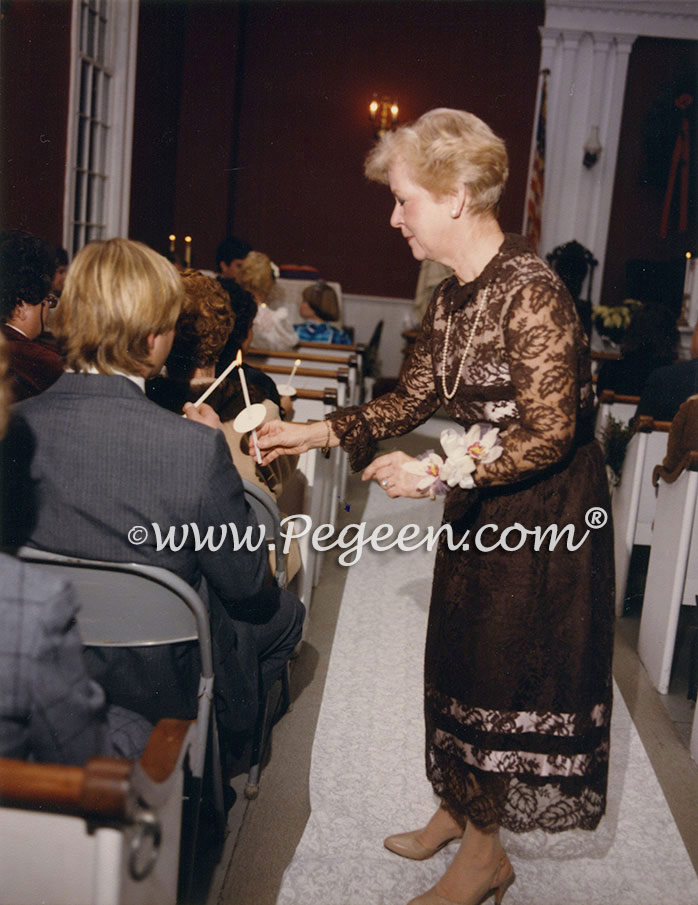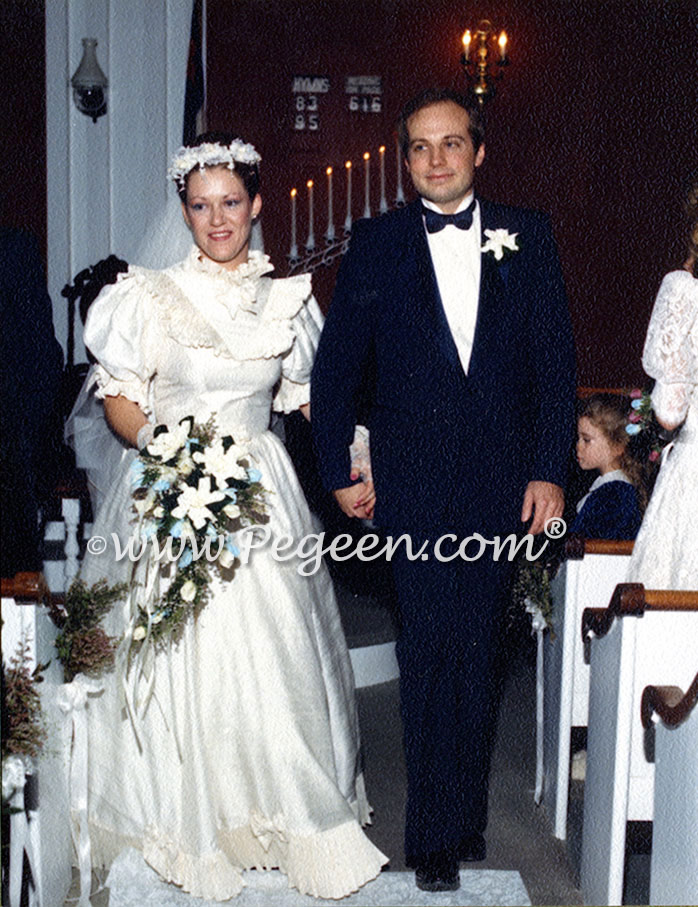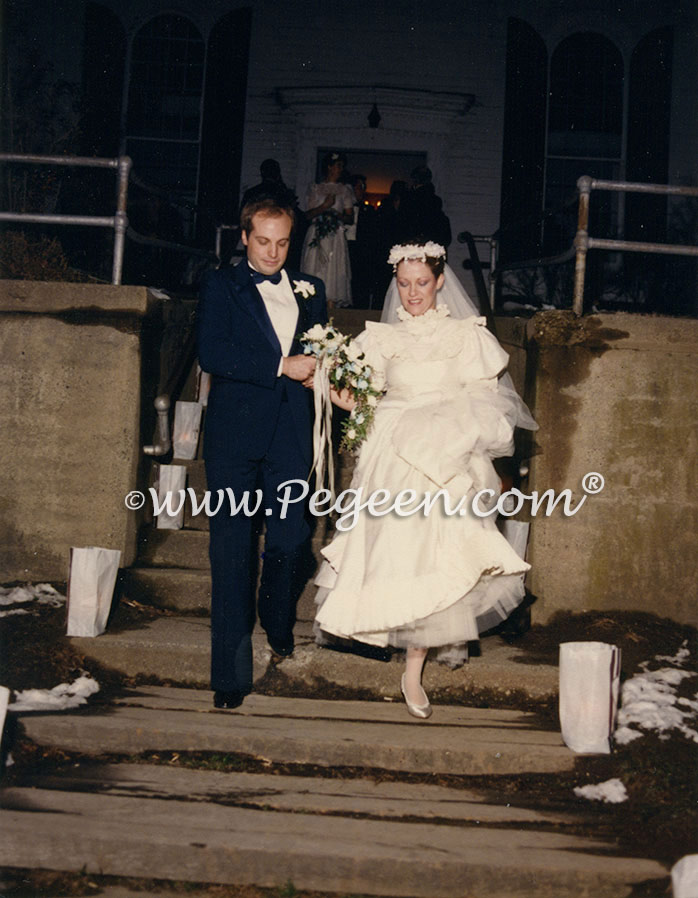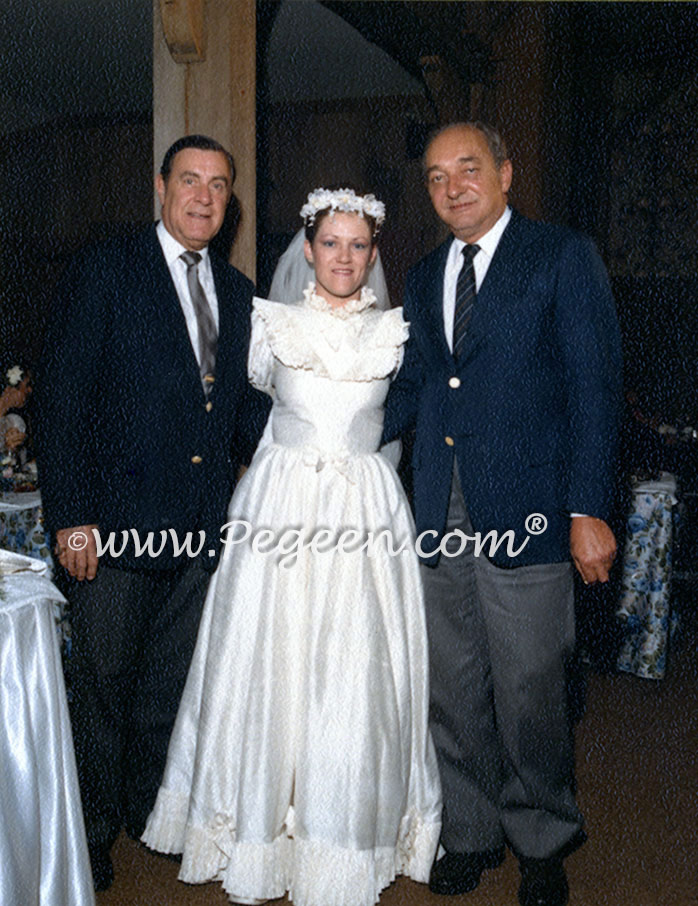 Percival H.E. Leach (a cousin of Cary Grant aka Arcibald Leach) along with his companion Lou Gualandi were like uncles to me. They were responsible for the restoration of Waterloo begining in the 1960's. All night long, I was pinching myself because these two men made my little girl's dream come true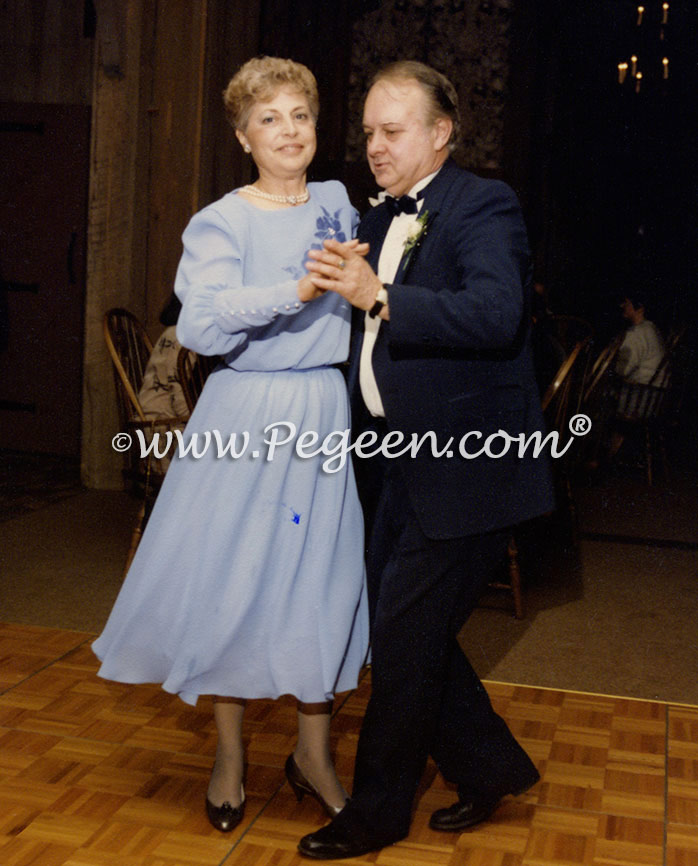 My in laws were great dancers and it was a thrill to dance with Joe whenever I could.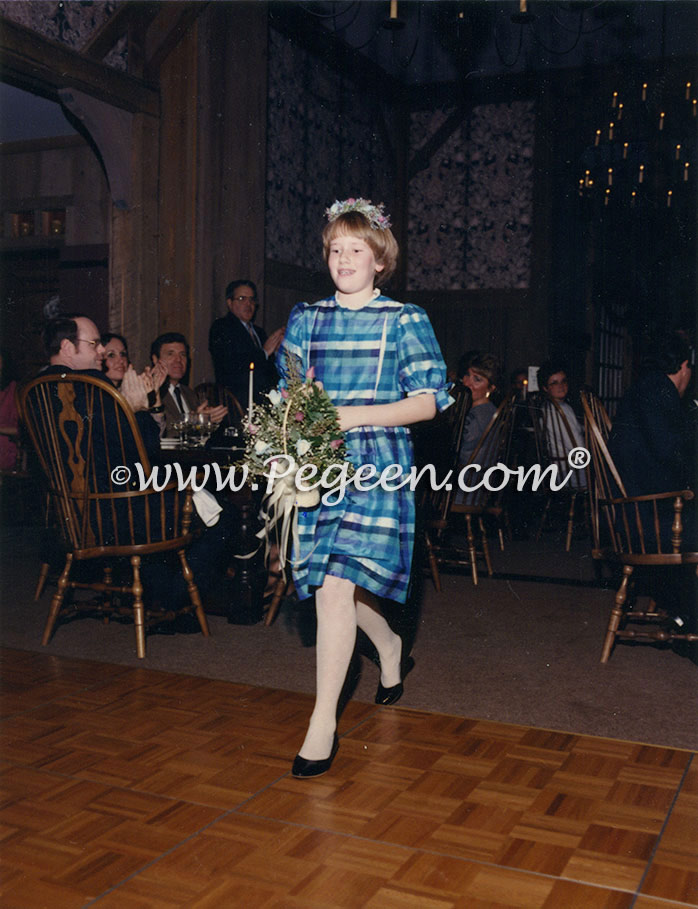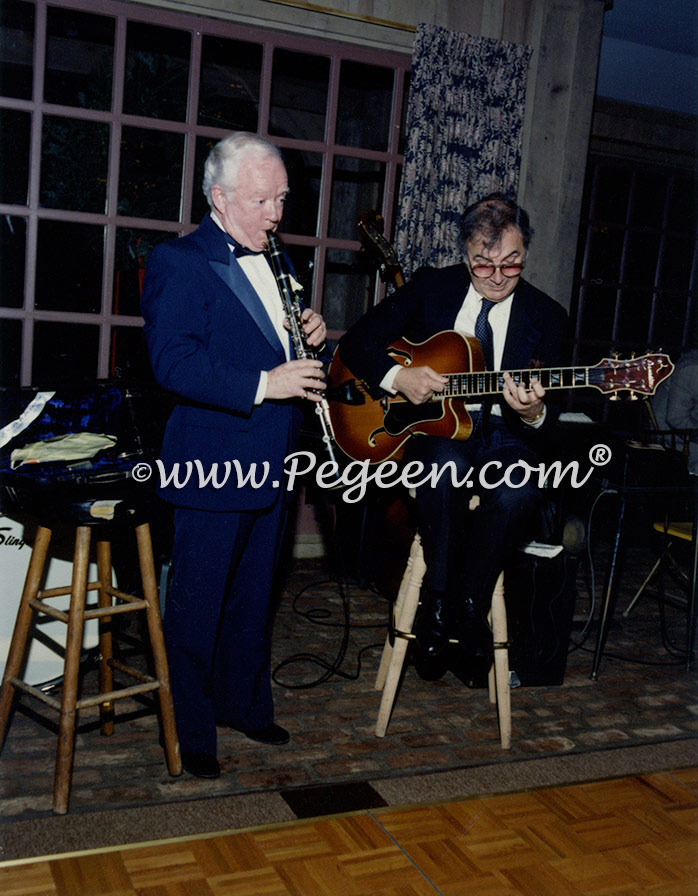 My dad, a great musician in his "alternative world" asked some of the greatest NJ Musicians including Warren Vache Sr. and Bucky Pizzaarelli to play at our wedding and his son John, who was just starting out, was our vocalist and joined the band also on jazz gitar. My father was an attorney who tells us that to get through law school, played for just about everyone including Rosemary Clooney and some of the original Benny Goodman band members. In 1974, while NJ Attorney General, Percy asked my father to join his hero, Benny Goodman, on stage during an appearance at Waterloo Village. Thus began a great friendship where the two of them would play many duets together - and dad even got to tour with Benny in Japan. Later, Dad became the co-executor for the Benny Goodman Estate. So you can tell why Waterloo Village meant so much to my family.