Nutcracker Ballet Photography of Victorian Style Dress
Stunning Victorian Style Nutcracker Dress for Clara
As the holiday season approaches, it's a special time of the year for me as a former trained dancer. While I may no longer grace the stage as a performer, I am filled with joy as I get to play a different role - that of a costume designer. Each year, I have the privilege of creating some of the most spectacular costumes for The Nutcracker Ballet performances across the country, collaborating with various ballet companies to bring their visions to life.
Designing these enchanting costumes allows me to relive the magic of the ballet world and stay connected to my passion for dance. The Nutcracker Ballet holds a special place in my heart, and being able to contribute to its timeless allure fills me with immense happiness. The intricacy and elegance of the costumes are a testament to the dedication and artistry of the performers and creators involved in this beloved holiday tradition.
I invite you to experience the enchantment of The Nutcracker Ballet this year by attending a performance in your local area. Immerse yourself in the mesmerizing world of ballet, and witness the beauty and grace of the dancers adorned in these meticulously crafted costumes. Check your local papers for performance schedules and locations, and embark on a magical journey that will leave you with cherished memories of this festive season.
We will post more images under our Nutcracker Gallery as we start getting in their photos from their productions!!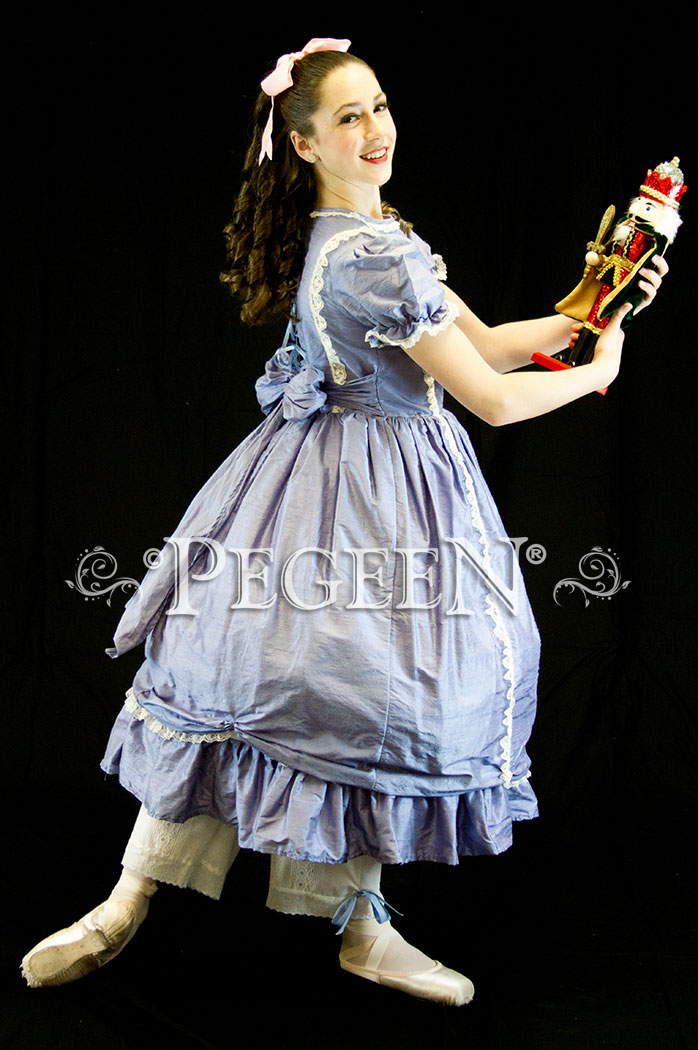 Above, The Dance Academy of Loudoun, VA.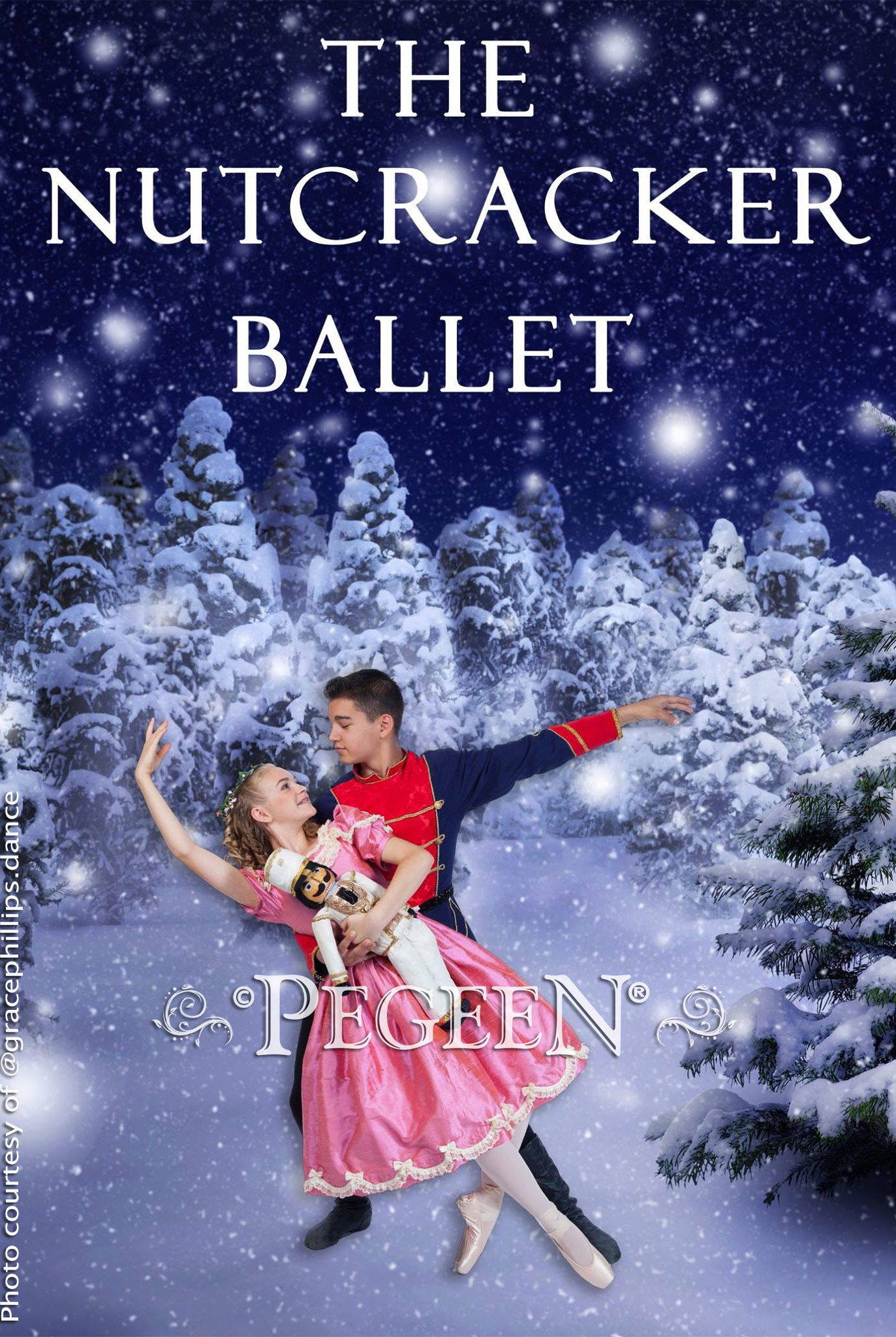 Above, Grace Phillips. Incidentally, Grace has some awesome photographs of her dancing on Instagram.com/gracephillips.dance/
Performace with Class Act Dance in Paso Robles, CA.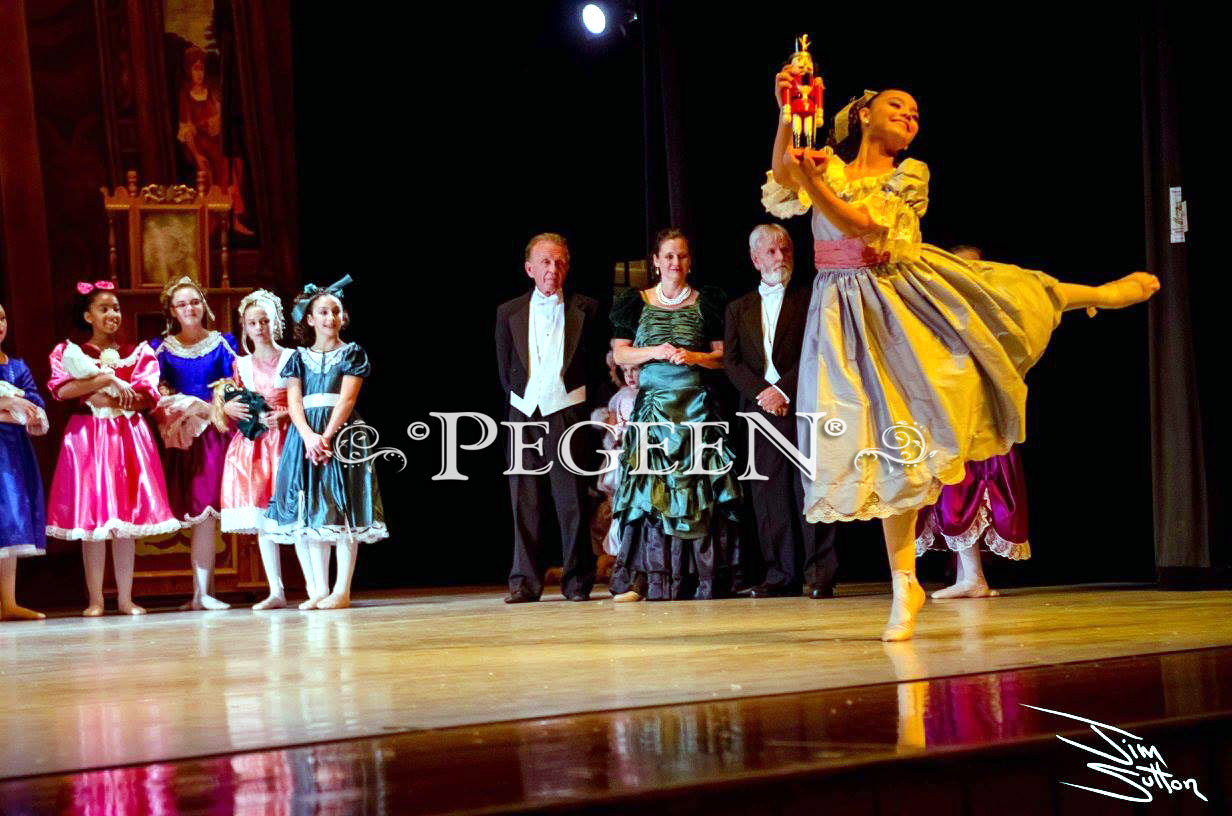 Above, Civic Ballet of Volusia County, FL

Pegeen Flower Girl Dress Company ~ 9147 State Rd 535 Orlando, FL 32836 ~ Shipping World Wide Since 1982