Tulle Flower Girl Dress in Shades of Corals, Yellows
Featured Custom Flower Girl Dress in Multiple Shades of Glitter Tulle
We were thrilled to have the opportunity to create custom flower girl dresses for these adorable triplet girls. The customer chose our Pegeen Style 402 in a delightful combination of Silver Glitter Tulle and Delft Blue. To add a touch of vibrancy and individuality, the skirts were lined in three different colors: Sunflower, Christmas Red, and Orange.
Designing for the triplets was a heartwarming experience, and we made sure each dress was tailored to perfection, reflecting their unique personalities. The Silver Glitter Tulle added a touch of sparkle, while the Delft Blue brought a sense of elegance to the dresses. With the cheerful and contrasting skirt linings, the flower girl dresses truly captured the joyous spirit of the occasion.
It's always an honor to be part of special moments like these, and we are delighted to have contributed to the magic of this memorable event. Seeing the triplets shine in their custom Pegeen dresses was a heartwarming sight that will forever hold a special place in our hearts. We were proud that this would be the first of a couple of weddings we created dresses for their mom.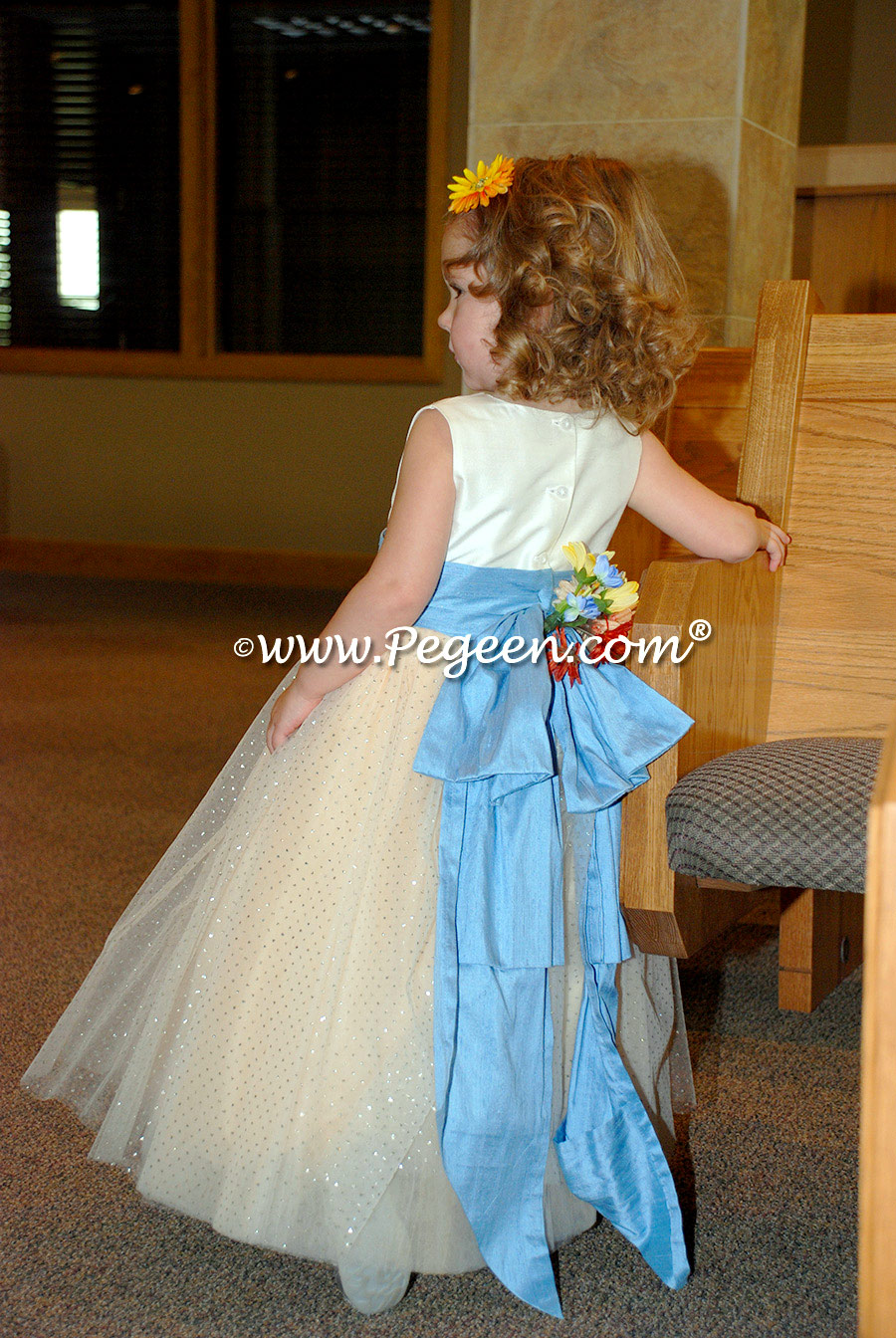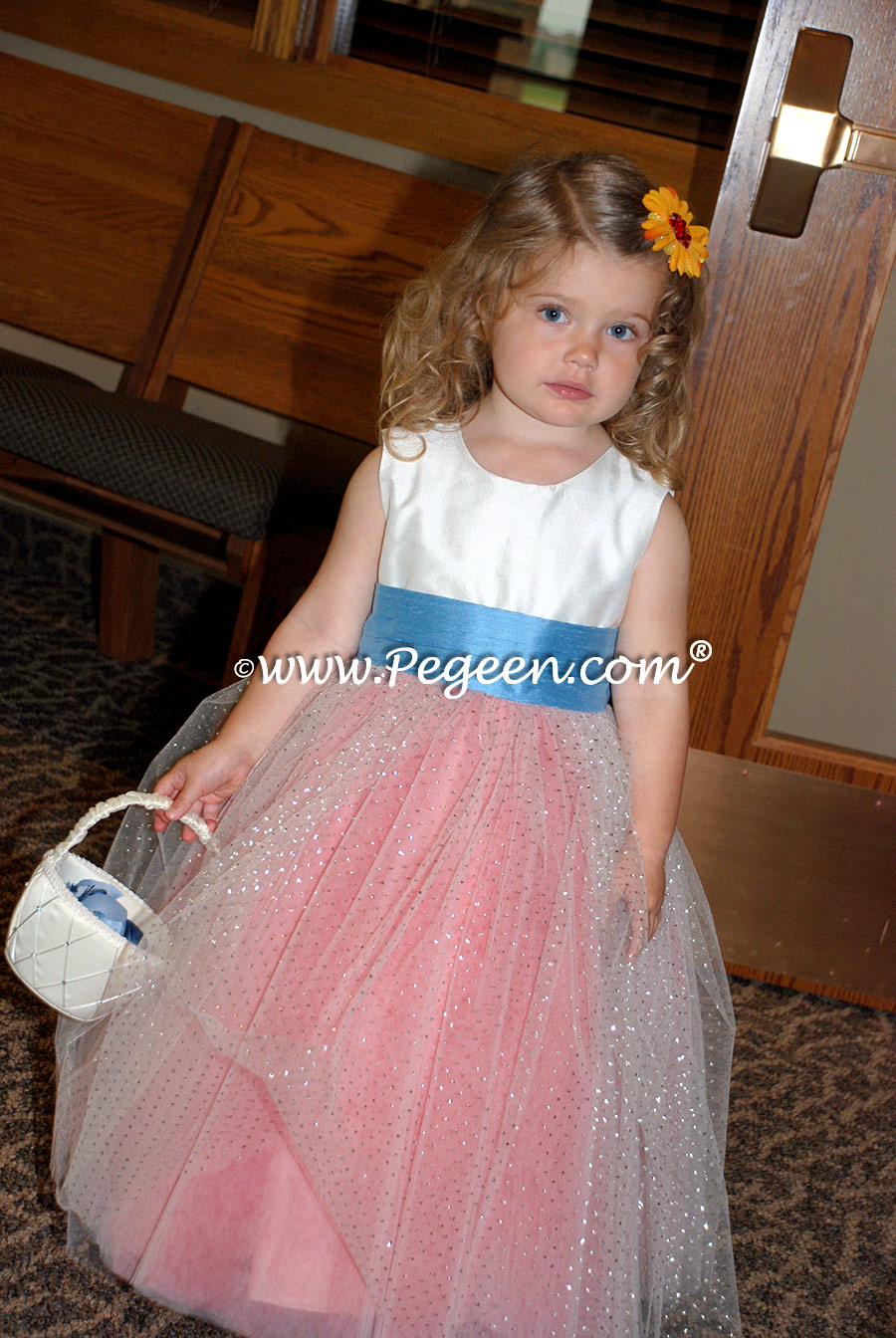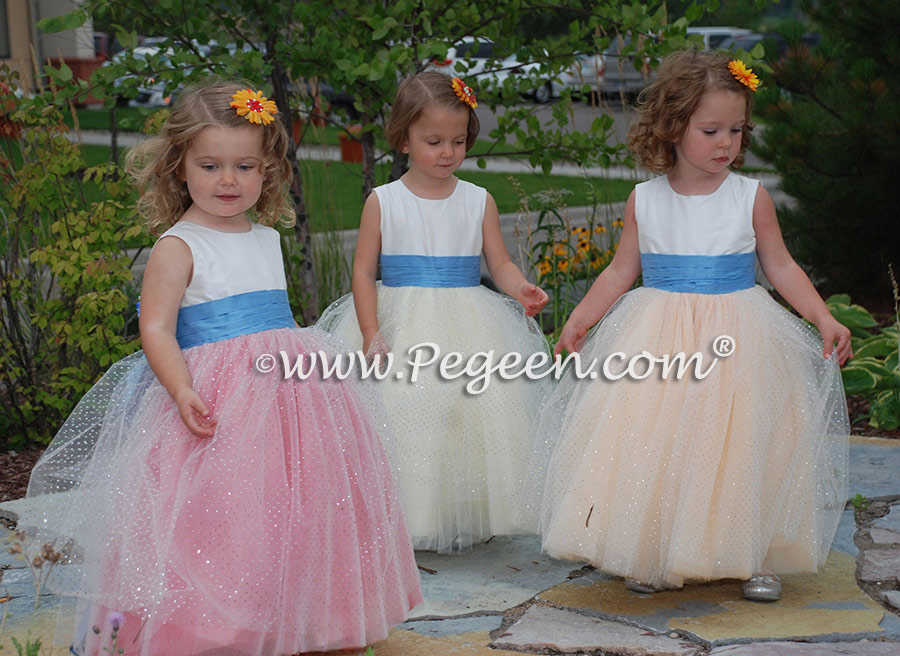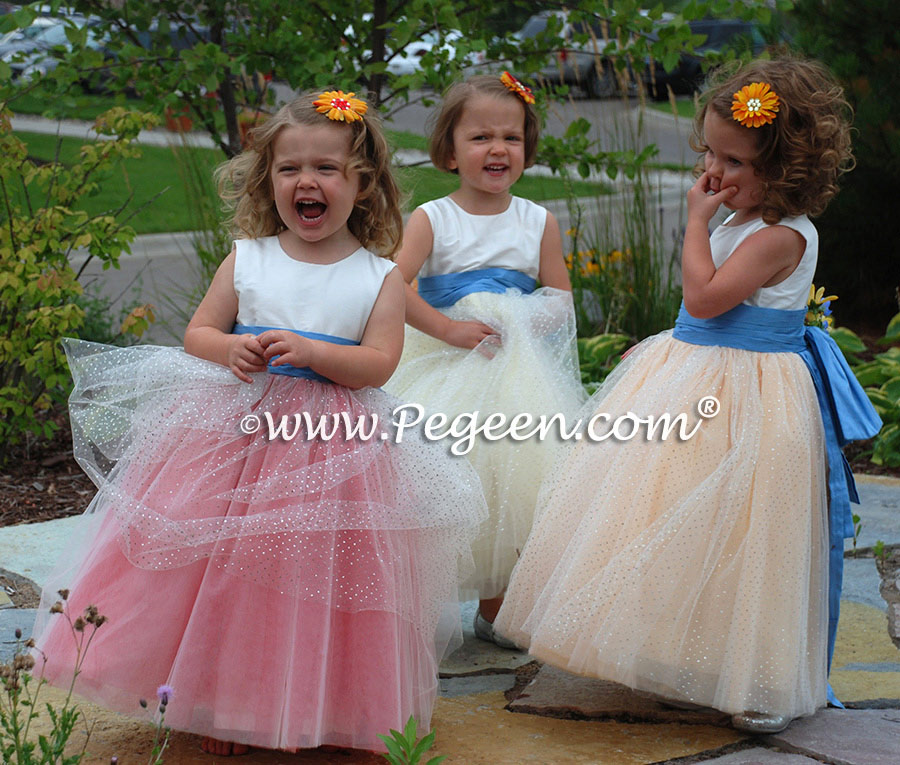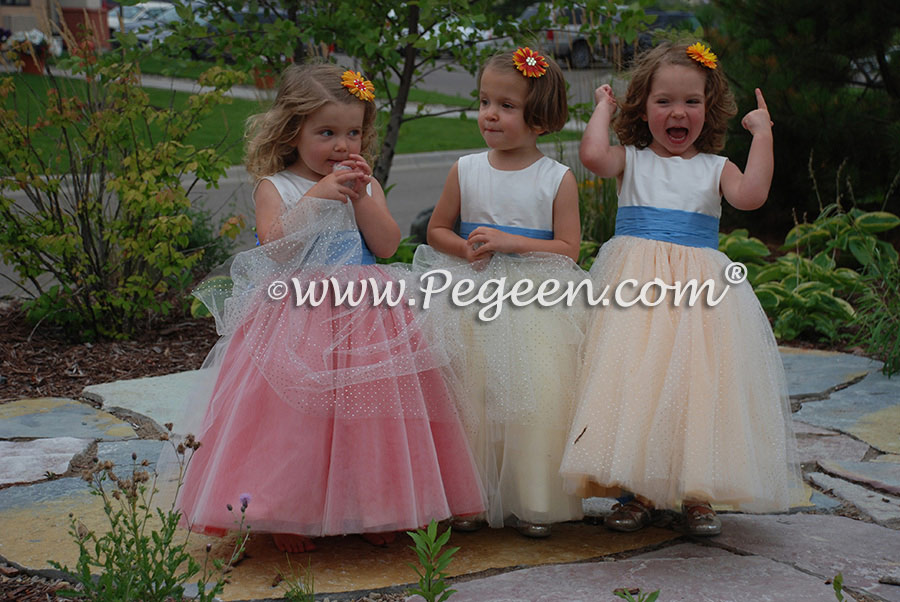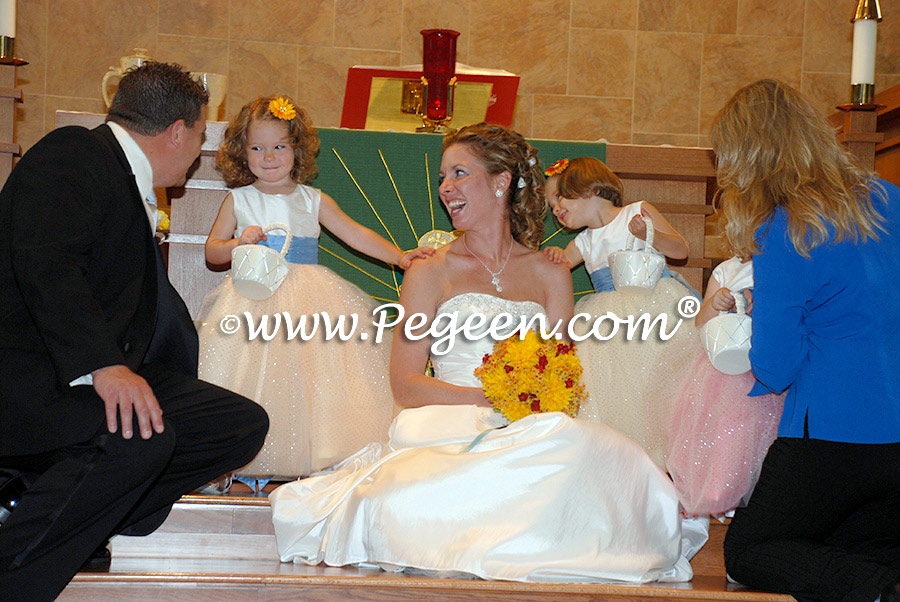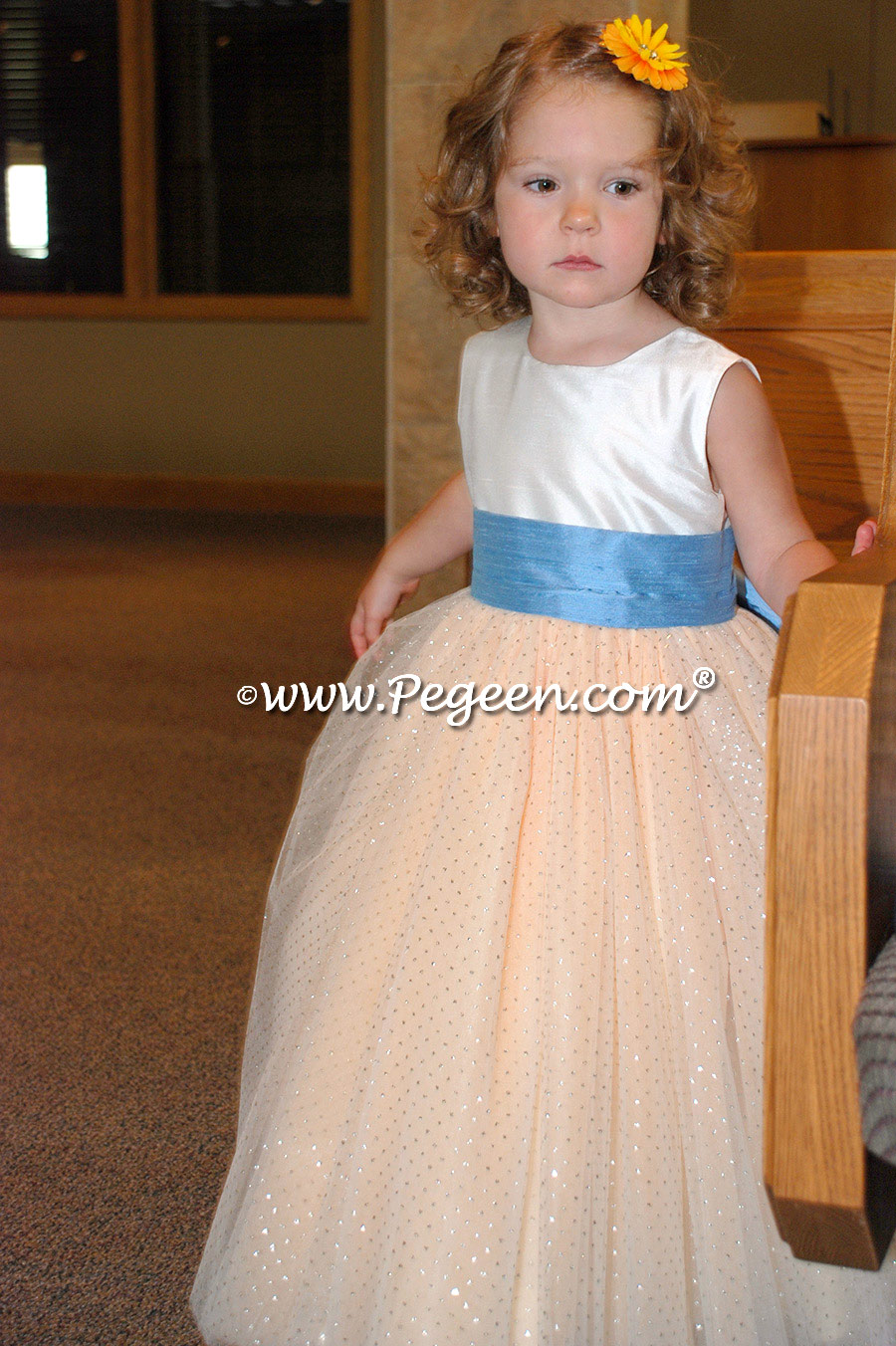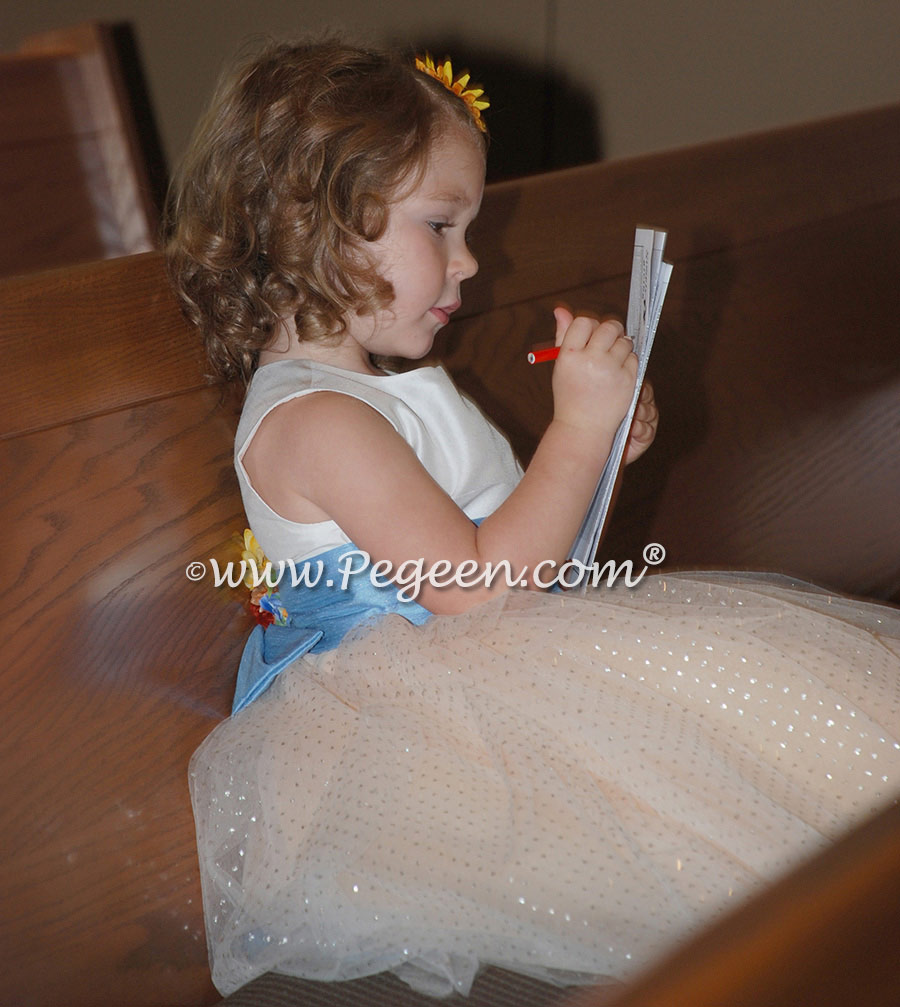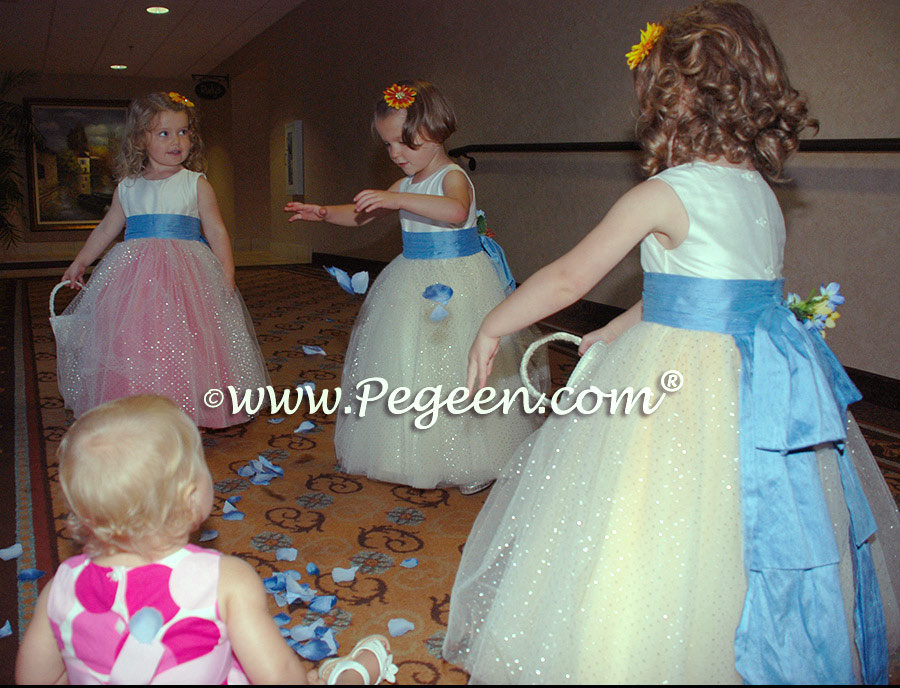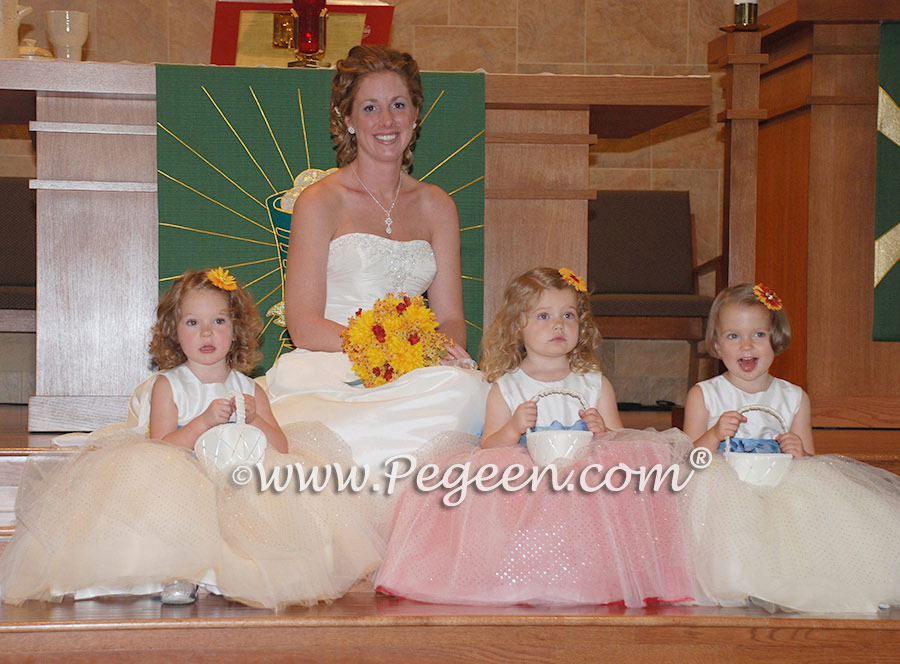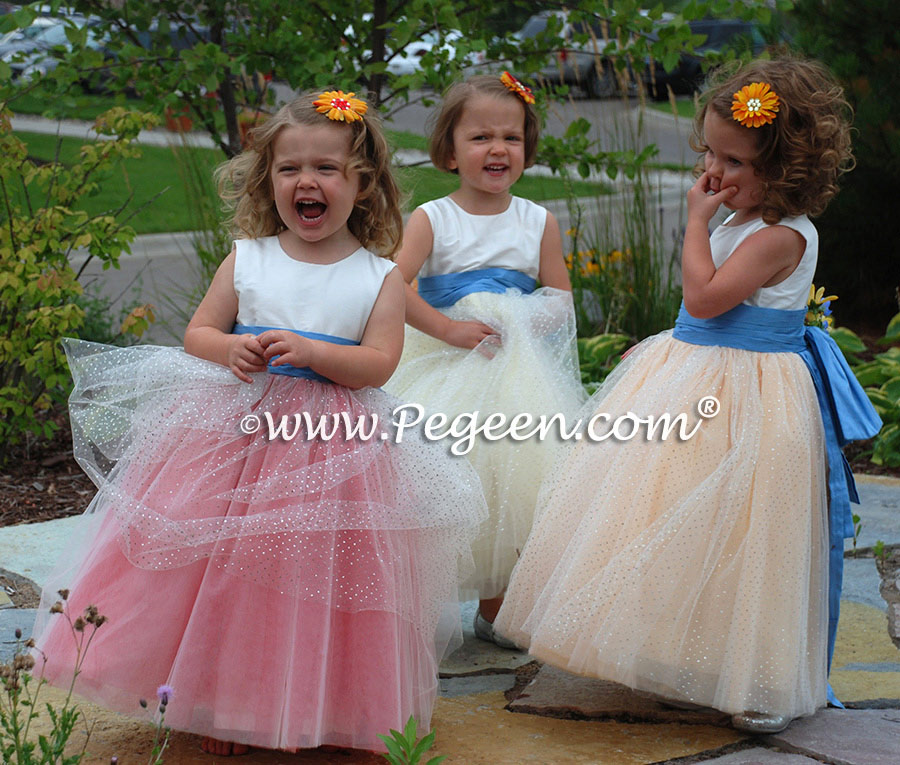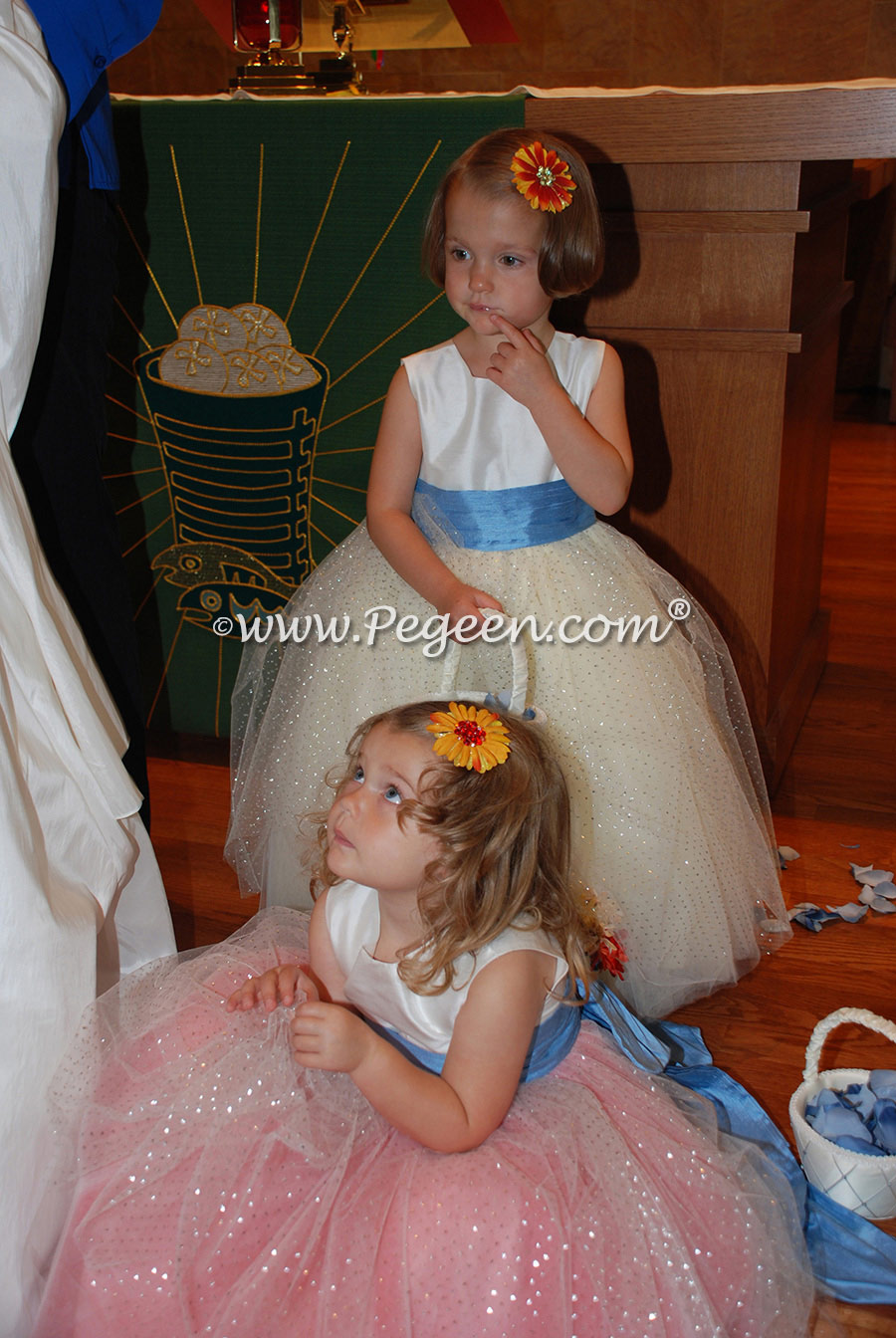 Pegeen Flower Girl Dress Company ~ 9147 State Rd 535 Orlando, FL 32836 ~ Shipping World Wide Since 1982