Disney Photo Shoot - Peony Pink Flower Girl Dress
Two special flower girl dresses for a photo shoot at Disney
Meeting our customers at our design studio, just a quick drive from Walt Disney World, is something we thoroughly enjoy. We recommend taking the same route as our customer did, hiring one of these talented photographers at Walt Disney World. The investment using one of their Disney Photographers, whether for a photo shoot or for your wedding at Disney, is well worth capturing those magical moments.

ABOUT THIS SPECIAL EVENT : In 1982, Pegeen opened its doors in New Jersey, but after twenty years, moved it's headquarters to Orlando FL, just 1+ mile from Disney World. This photo shoot and being able to meet customers is one of the reasons why. Our customer had us make a few special dresses for her grand daughter and hired one of Disney's fantastic photographers for this special keepsake. For us, it was very exciting to meet in person both the customer and her grandchildren. She chose our classic style 402 from the Pegeen.com Couture Collection of flower girl dresses.
This photo shoot was a delightful experience, especially as we had the opportunity to meet our wonderful customer and her adorable grandchildren in person. She wanted a few special dresses for her granddaughter and hired a fantastic Disney photographer for this cherished keepsake. For the shoot, our Pegeen Couture Style 402 was the perfect choice.
We love meeting our customers at our design studio which is just quick drive from the park and anytime you get a chance to do the same as our customer did, you should hire one of these photographers. Well worth the investment.
Venue: Various spots at Walt Disney World. Photography, Disney
Peony Pink Flower Girl Dress Disney Photo Shoot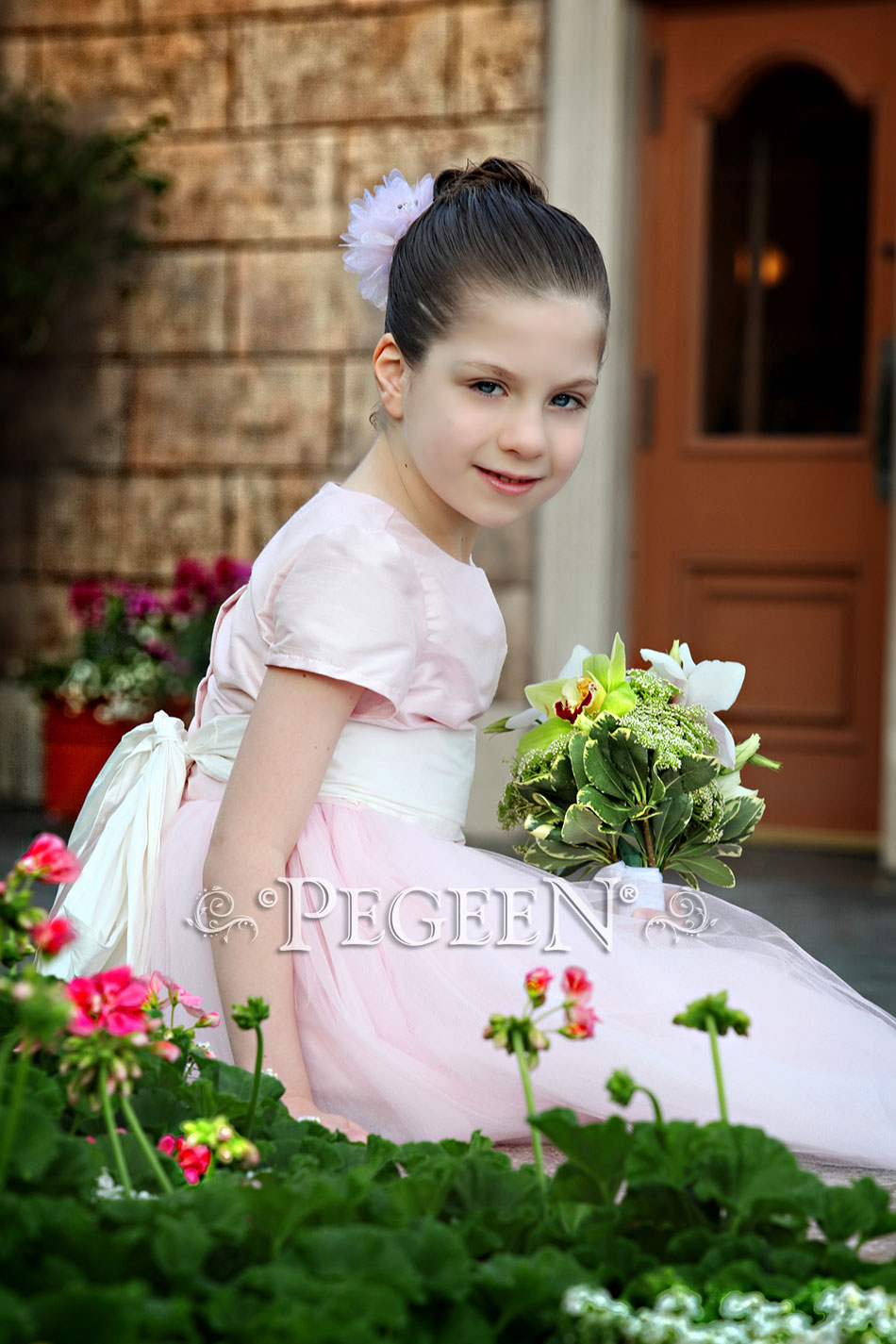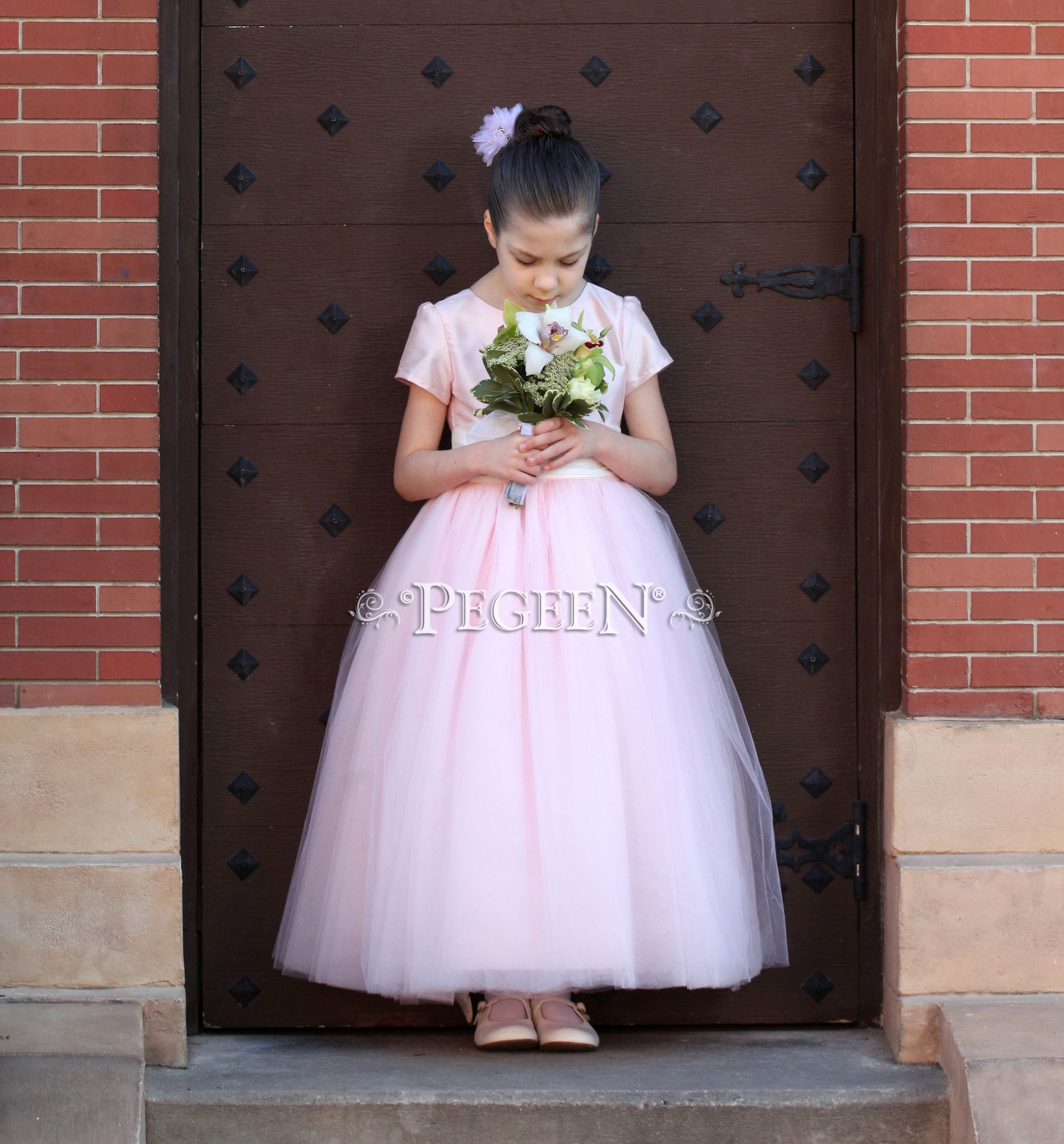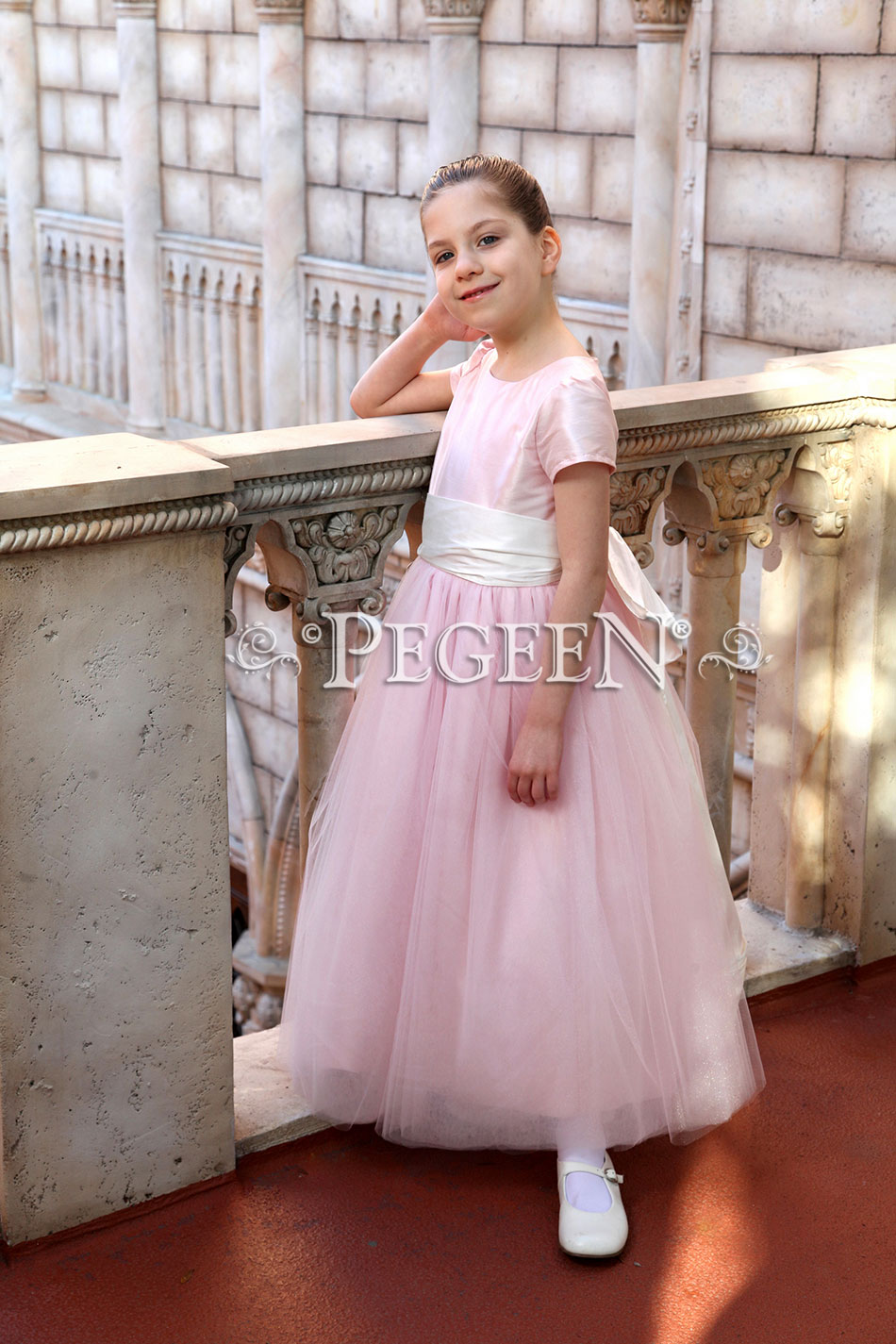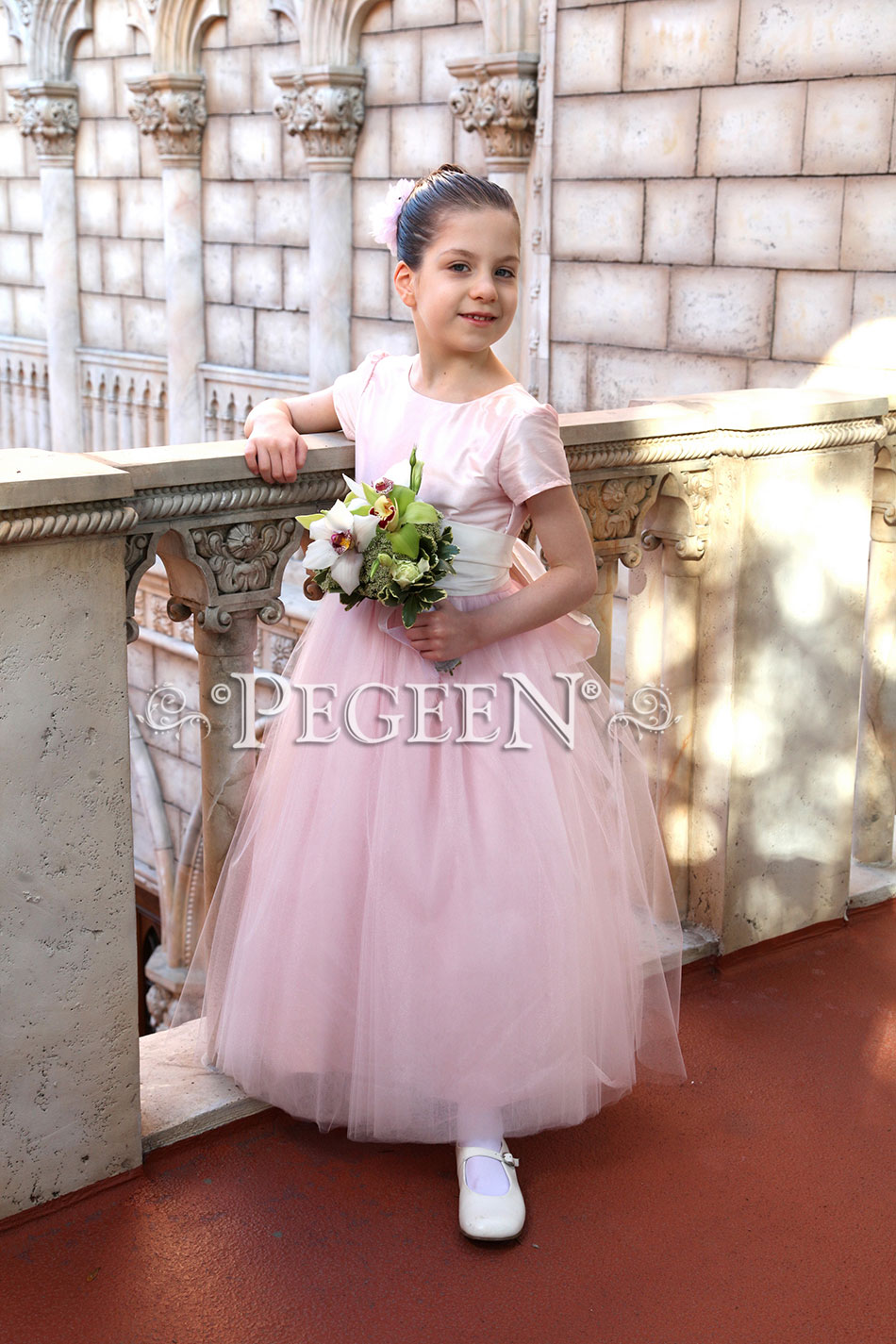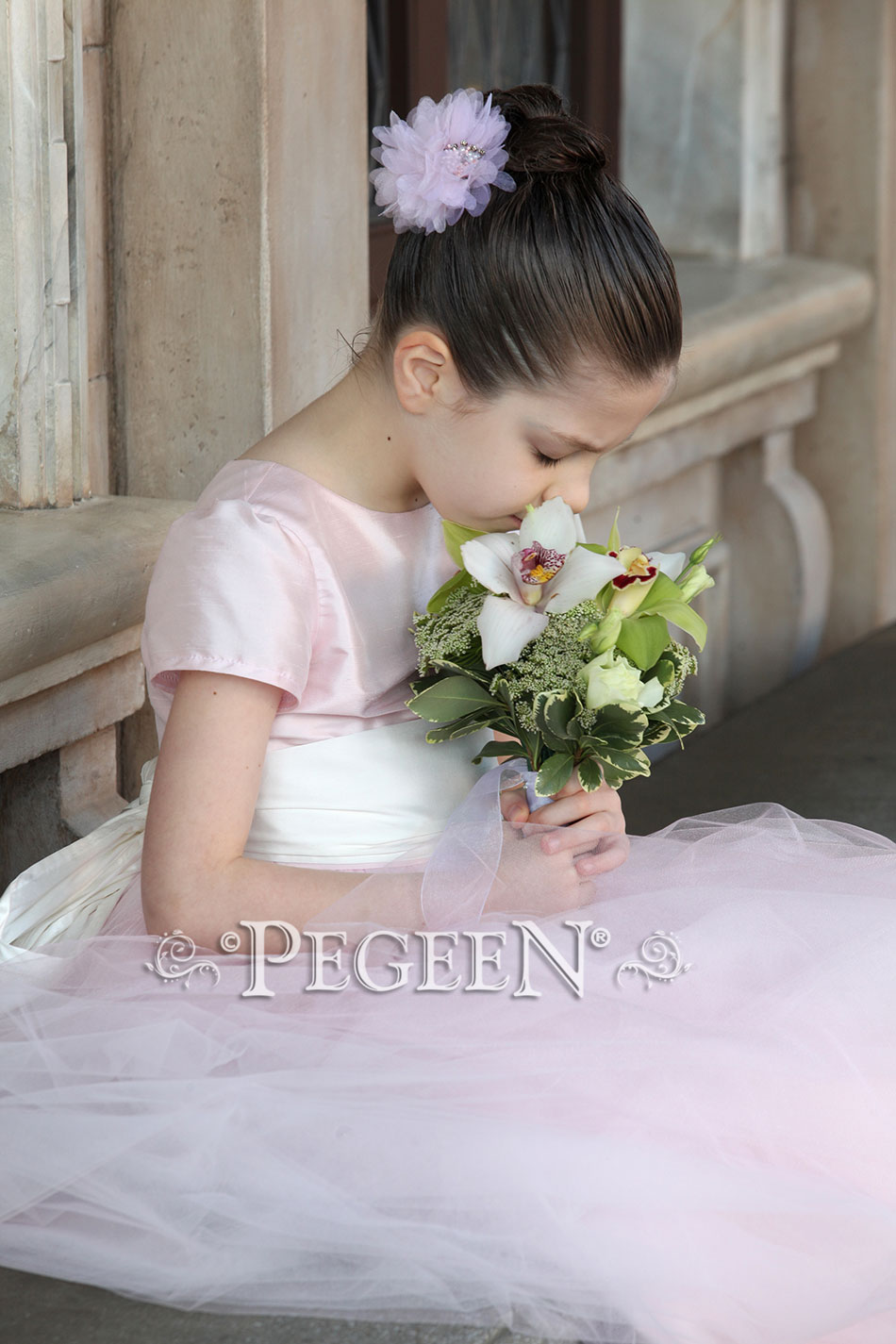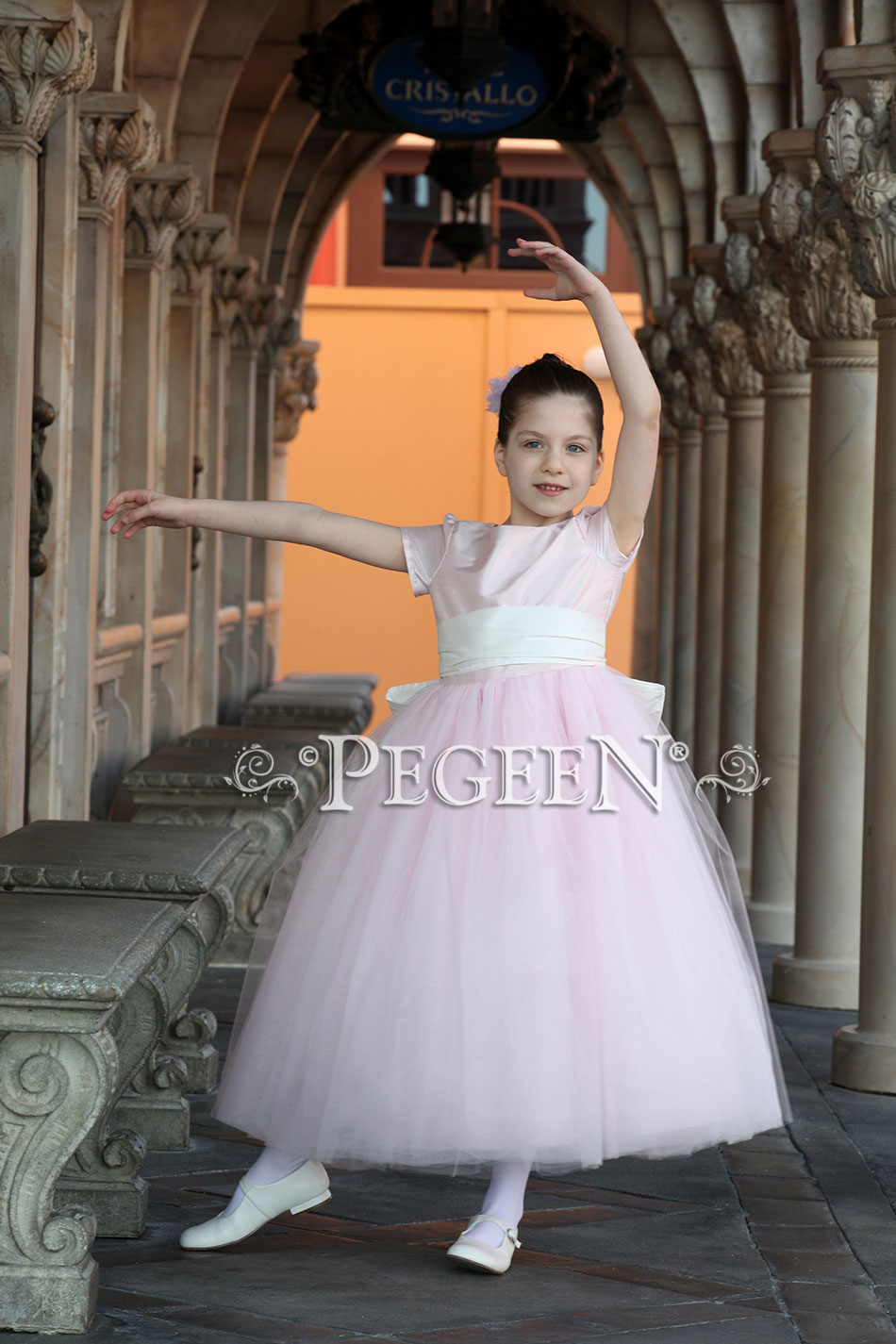 Pegeen Flower Girl Dress Company ~ 9147 State Rd 535 Orlando, FL 32836 ~ Shipping World Wide Since 1982