Wedding and Flower Girl Dresses in Rose Gold
ABOUT THIS WEDDING: Our bride wore a gown by Miri Couture (miricouture.com) and I thought it was SO beautiful, fitting the spring mood of the wedding which was held at Marina Del Rey in the Bronx (mdrnyc.com).
Style 933

Often we get to make some really lovely flower girl dresses and Jr bridesmaids dresses to cooridinate for sisters. We were so honored and pleased to see the outcome of these two sisters' dresses for this Jewish Wedding. The flower girl dress and Jr Bridesmaids dresses were made in blush pink silk underlining covered with 4 different colors of pink and ivory tulle plus a large rhinestone piece at the waistline. The 3/4 sleeves are included in this flower girl dress as is the sequins in a choice of colors. This particular sequin color was our Rose Gold sequins.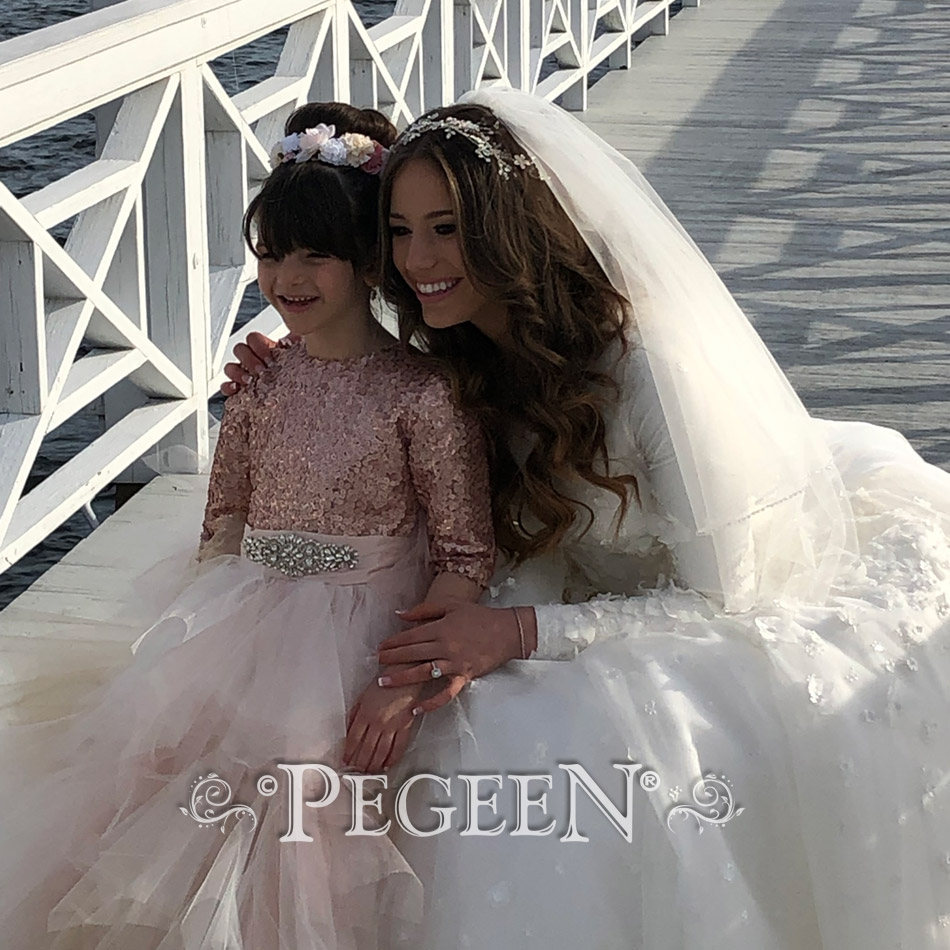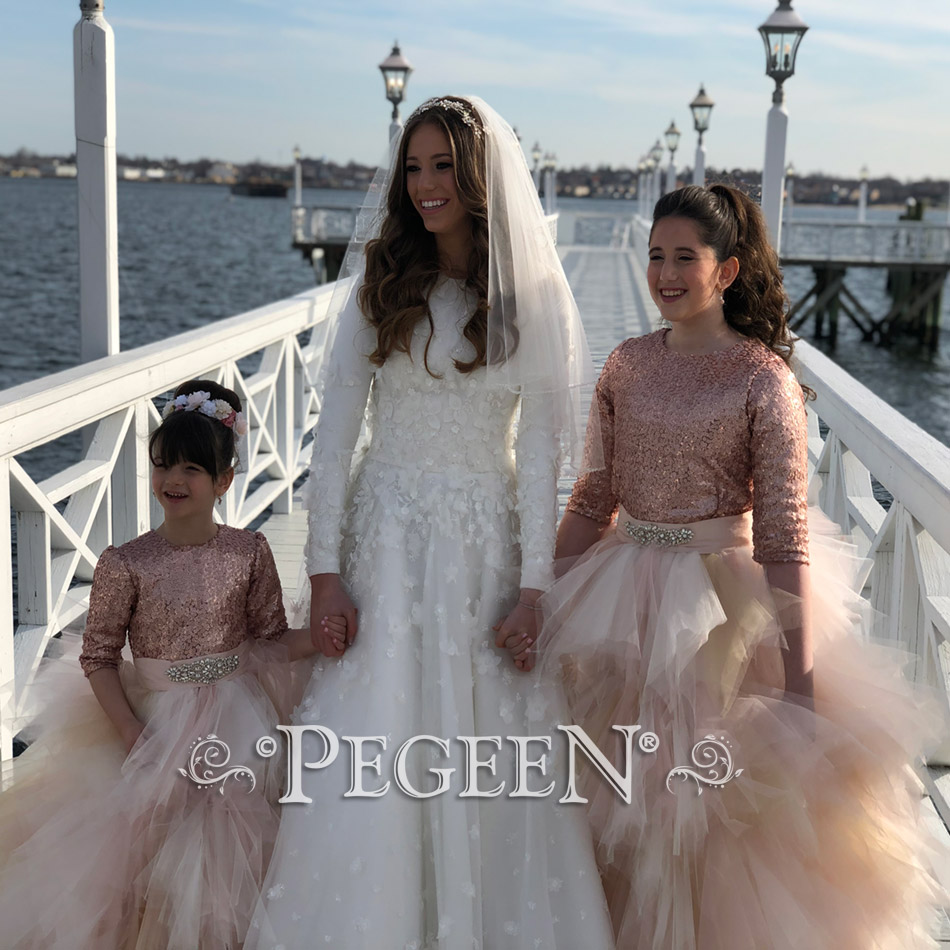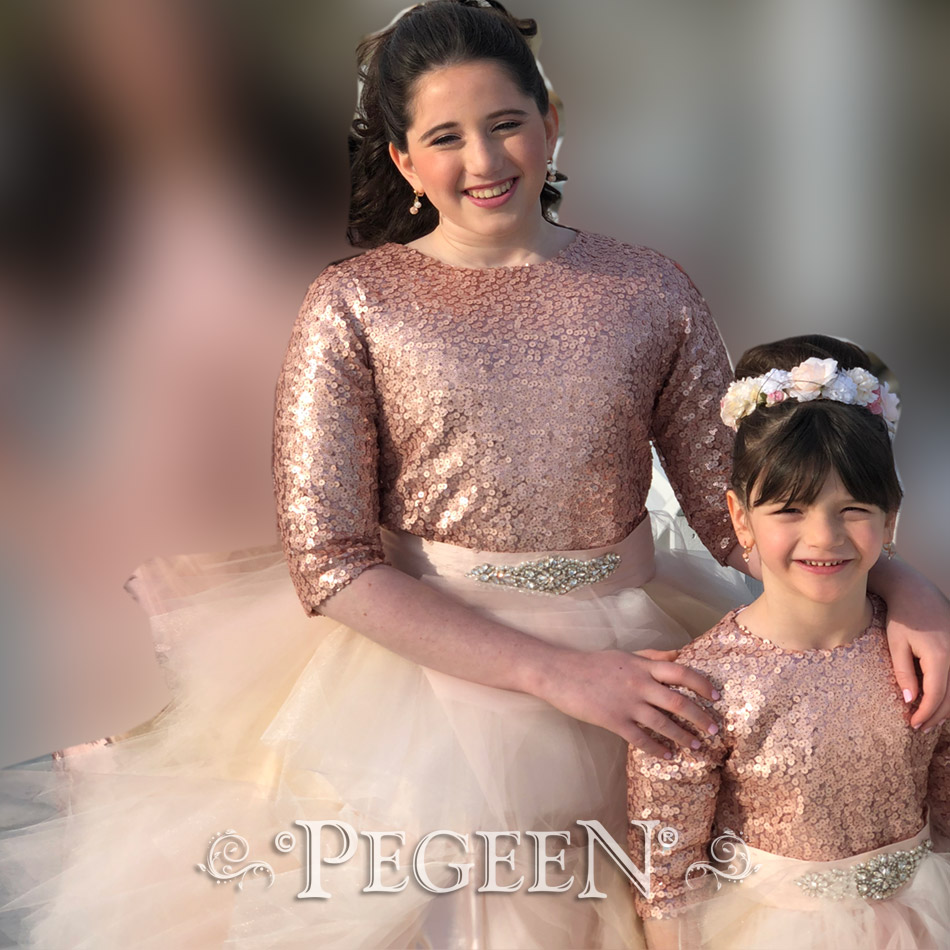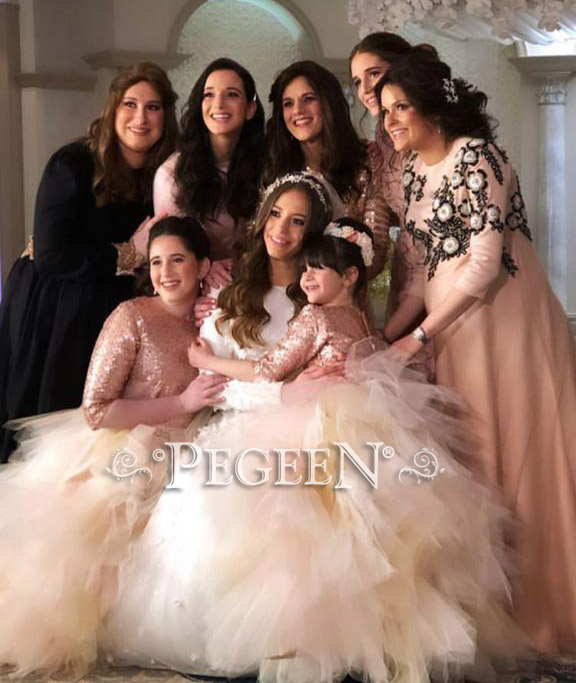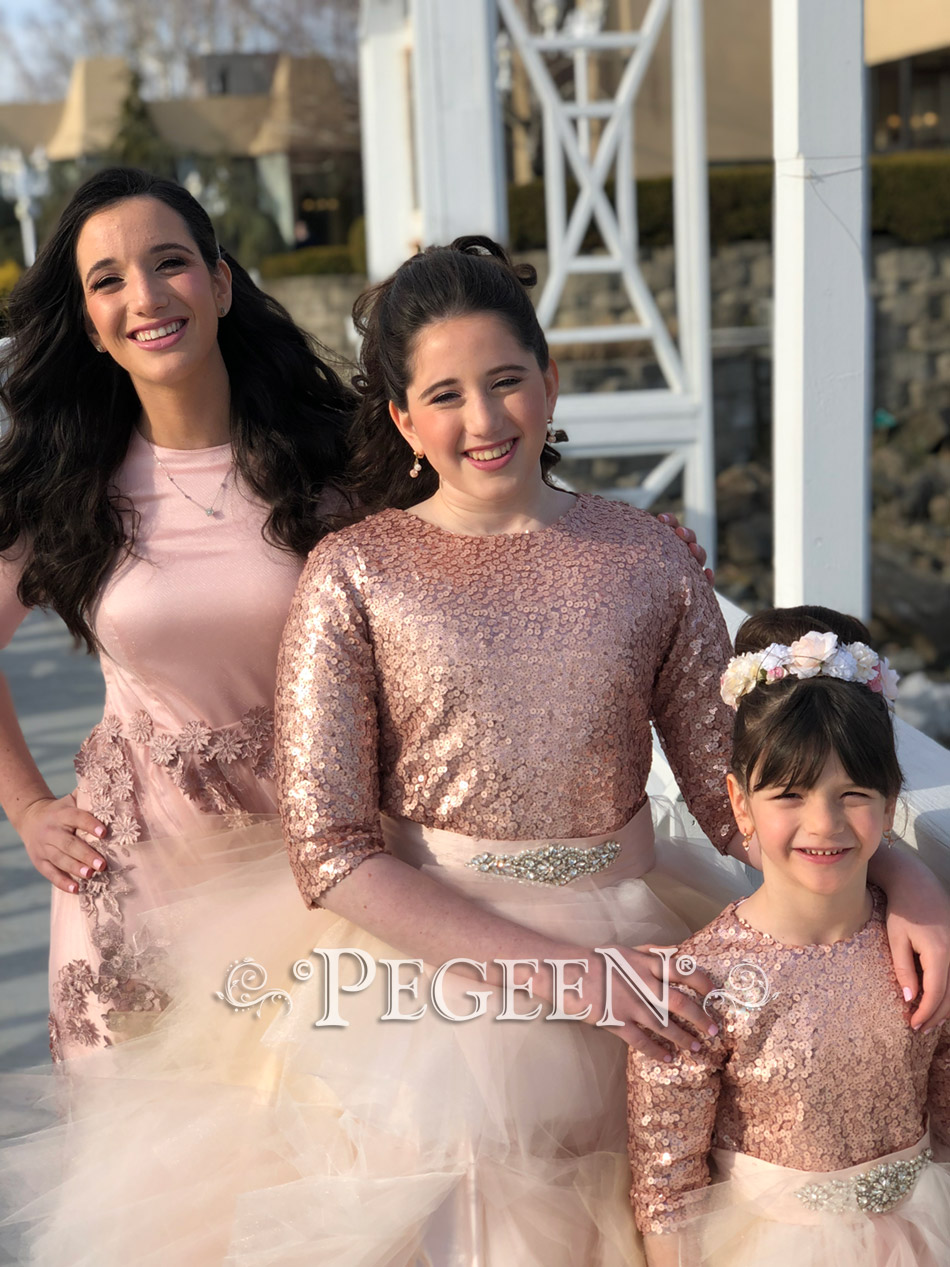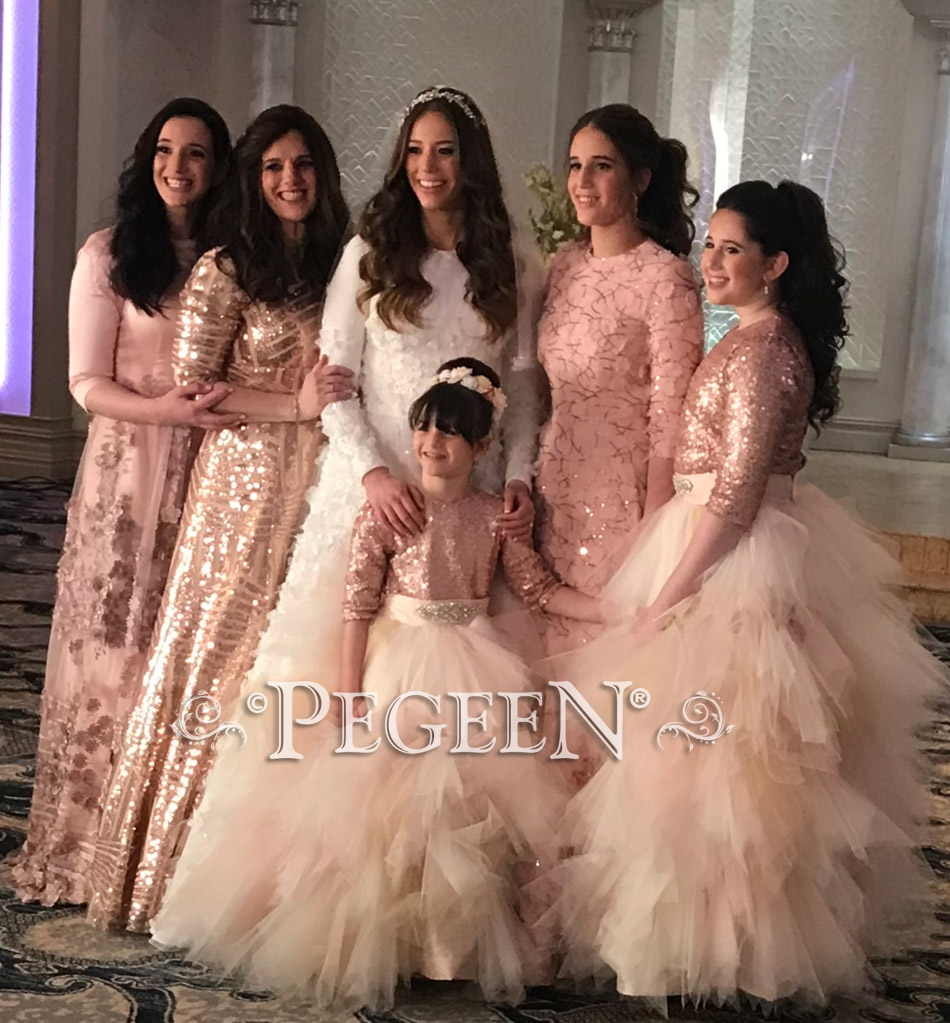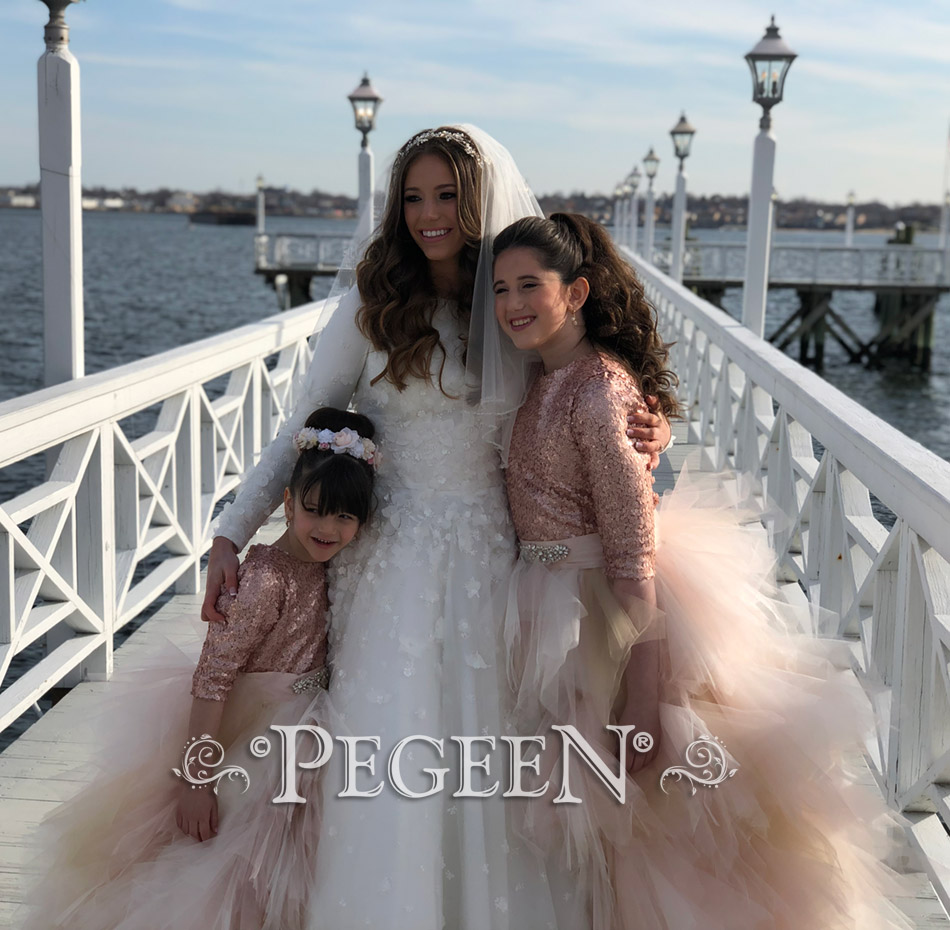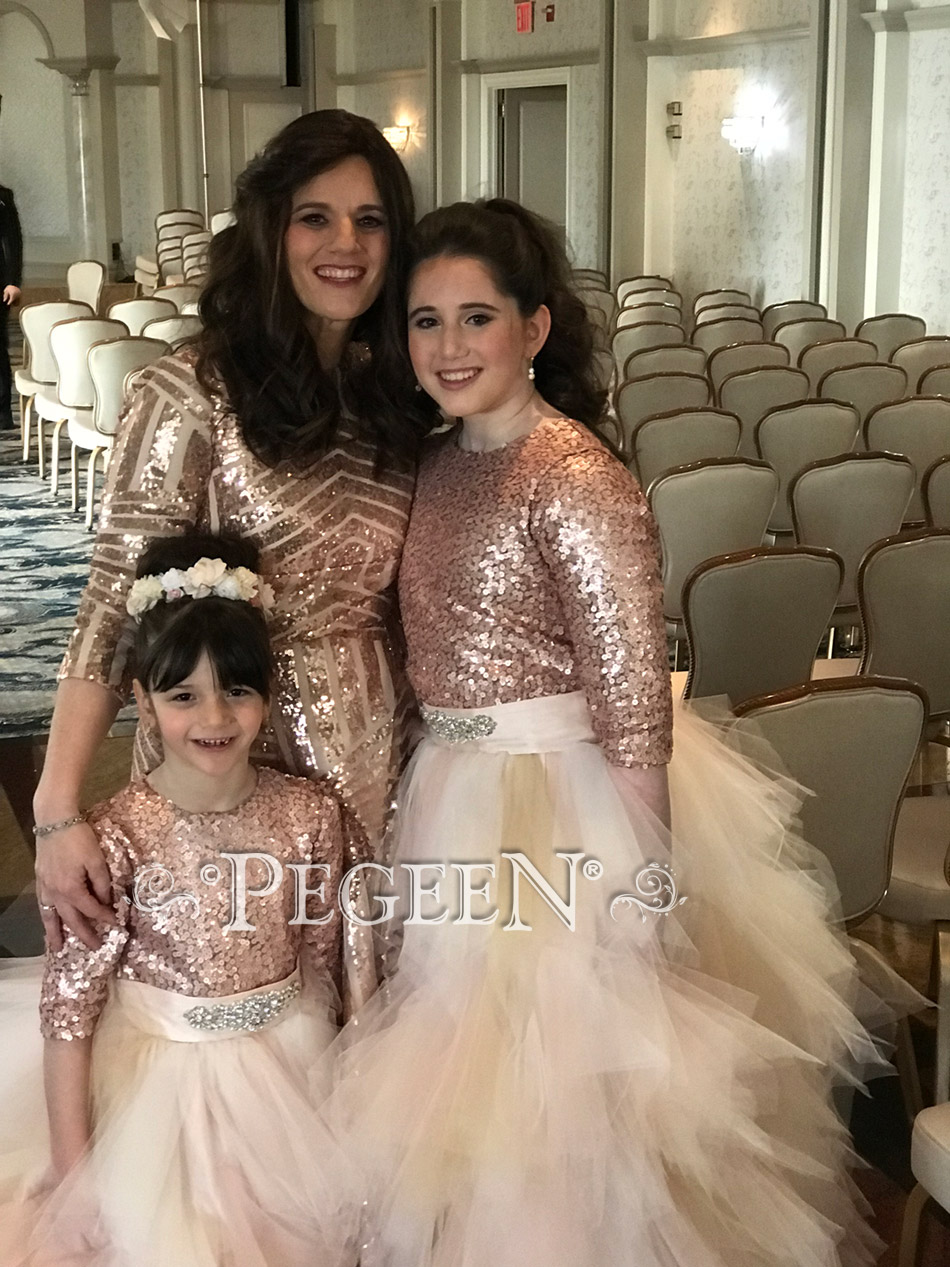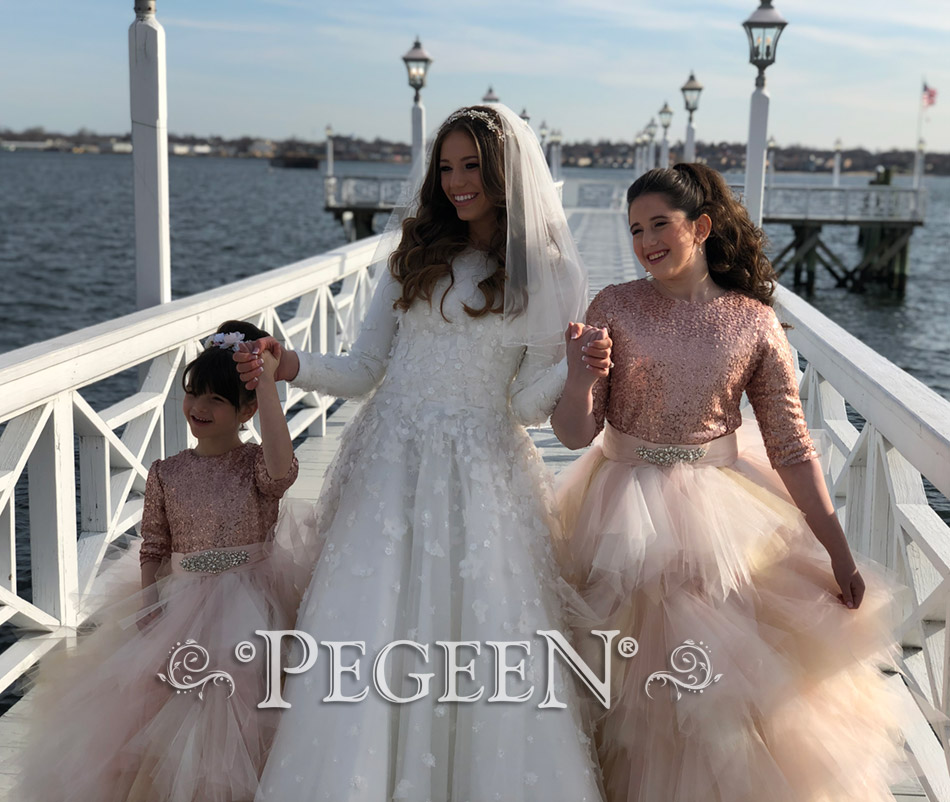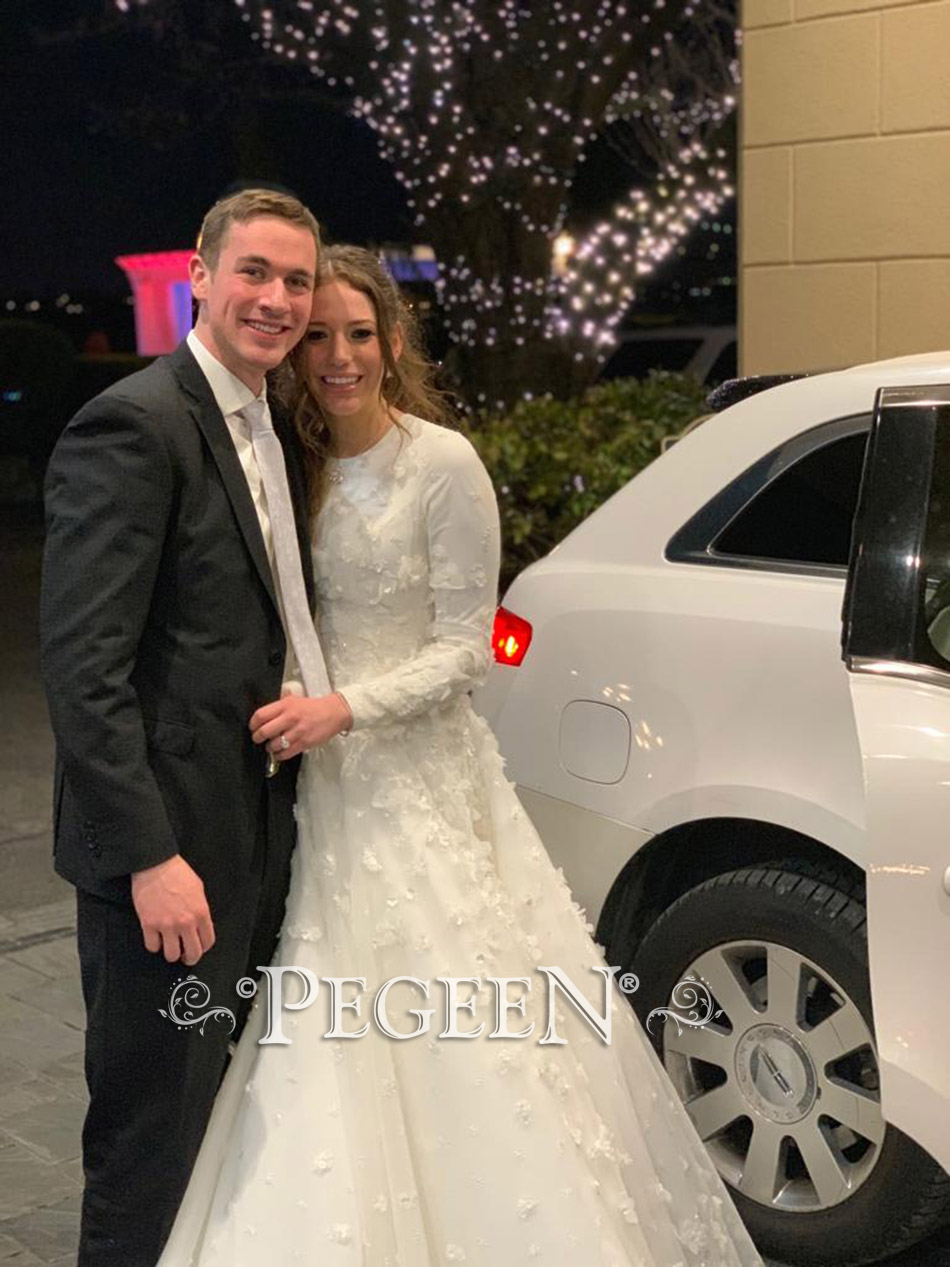 Pegeen Flower Girl Dress Company ~ 9147 State Rd 535 Orlando, FL 32836 ~ Shipping World Wide Since 1982