Flower Girl Dress in Hibiscus and Sage Silk and Organza
LOVED this pink and green flower girl dress with an organza skirt
In a delightful choice, our bride selected Style 307 for her special day, opting for a charming shade of sage green with a subtle touch of hibiscus pink. The dress features a pin-tucked silk bodice, artfully adorned with a layer of delicate organza.
The combination of serene green and blush pink brings an elegant and harmonious feel to the overall look. The pin-tucked bodice adds texture and depth to the dress, while the soft organza overlay adds a touch of whimsy and grace. It's a perfect balance of sophistication and sweetness, reflecting the bride's vision for a memorable wedding.
The lovely dress in safe green with delicate hints of hibiscus pink creates a captivating and fresh ambiance, embodying the bride's unique style. This enchanting choice of style and colors ensures that the flower girl will complement the wedding's overall theme, radiating joy and charm as she walks down the aisle.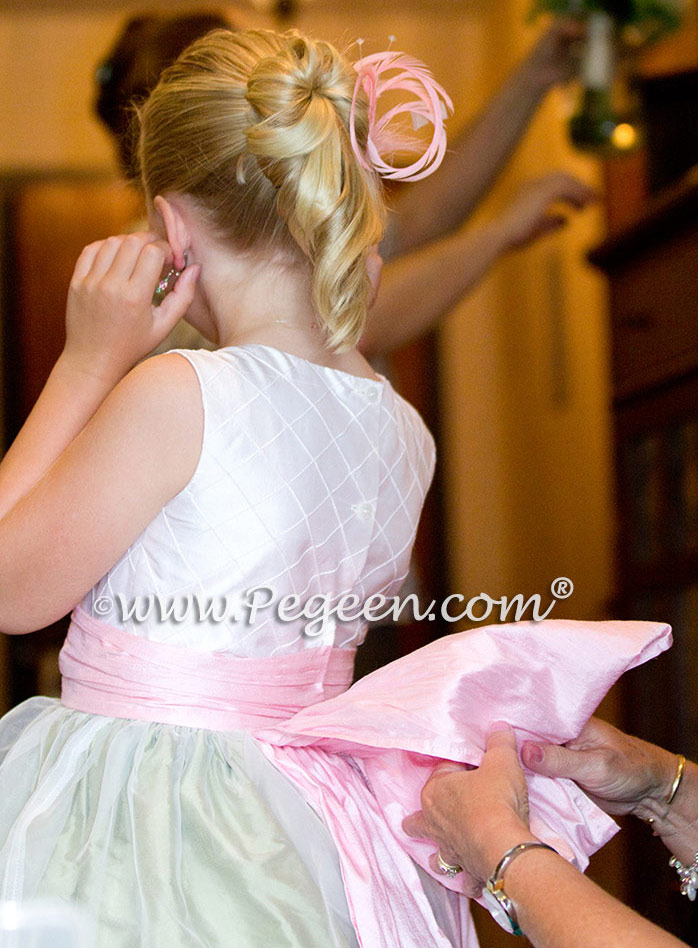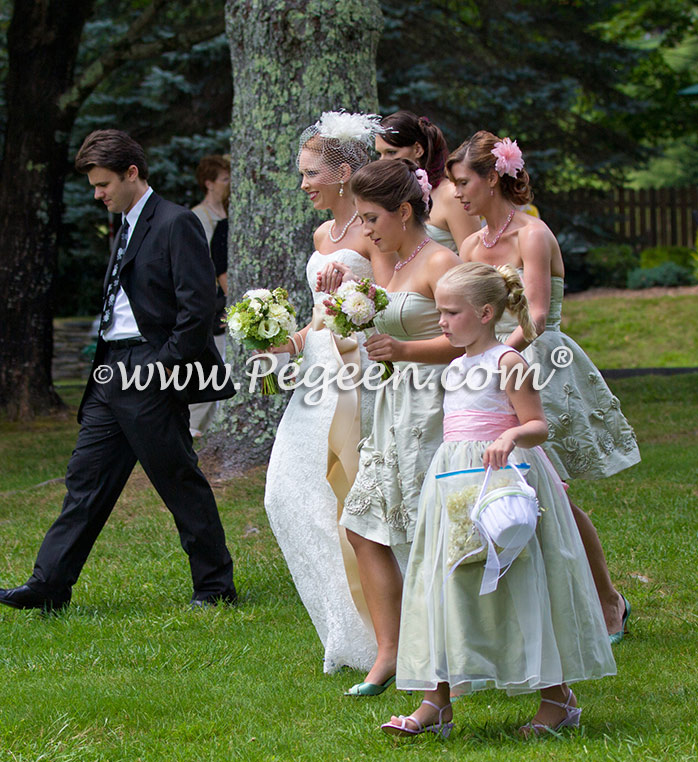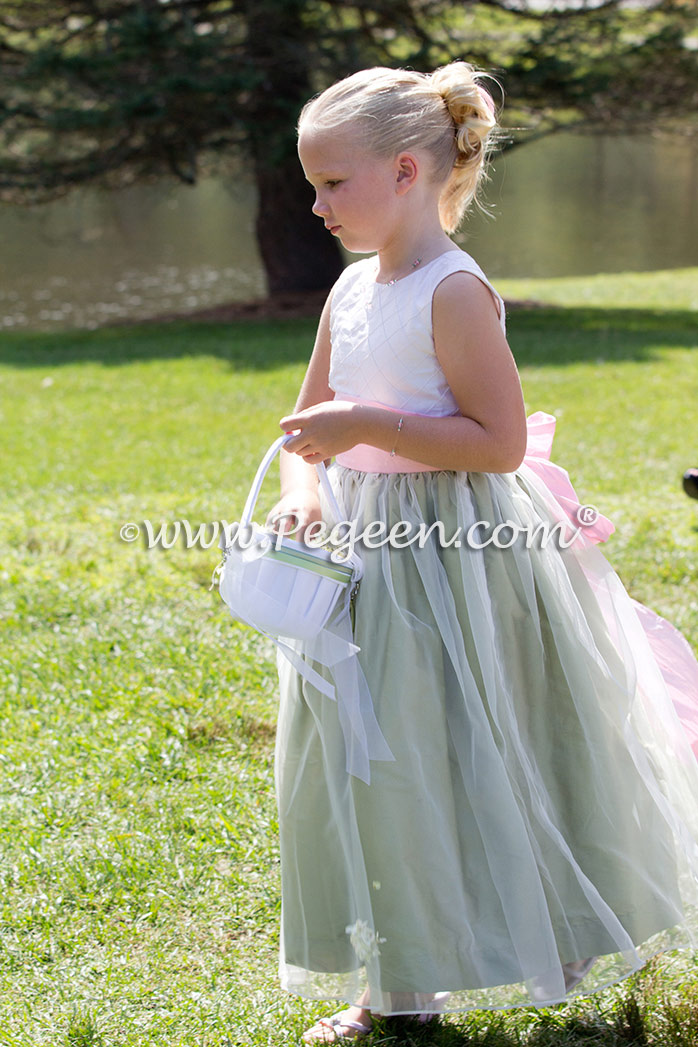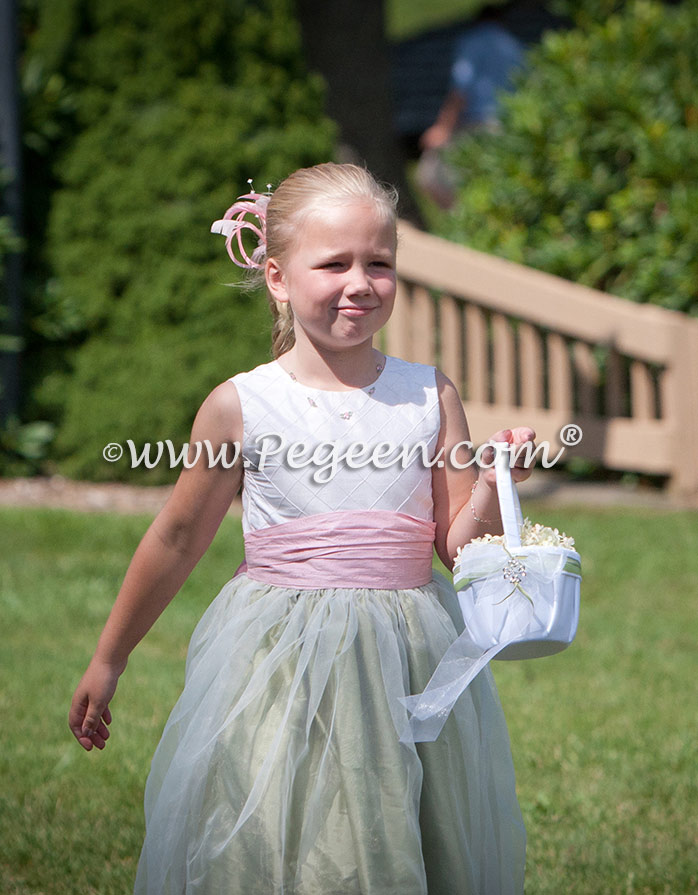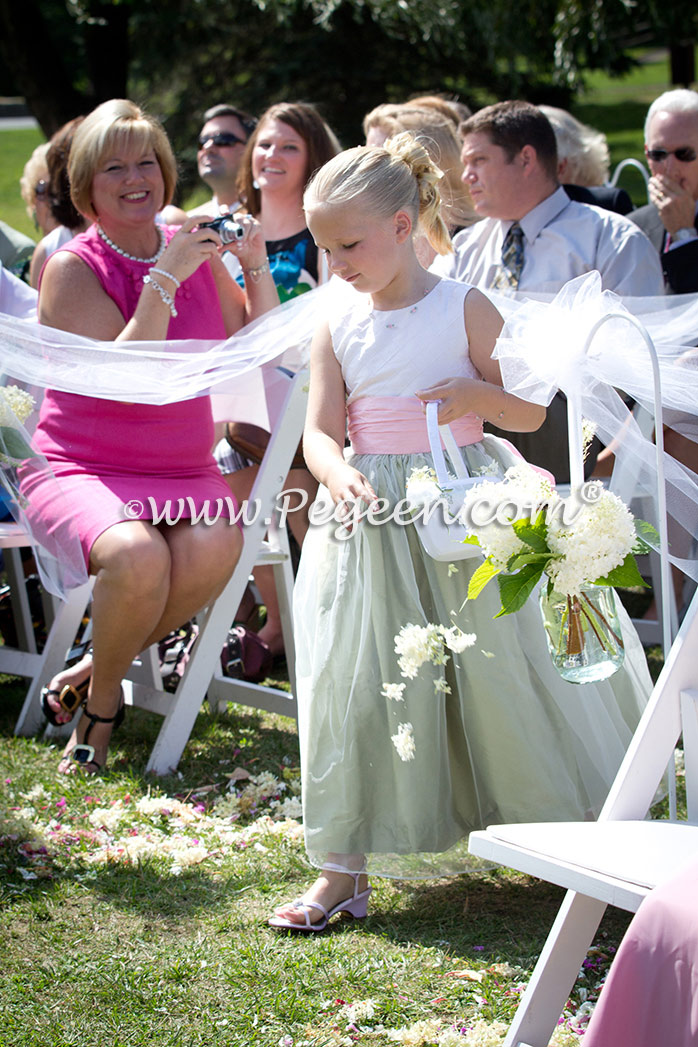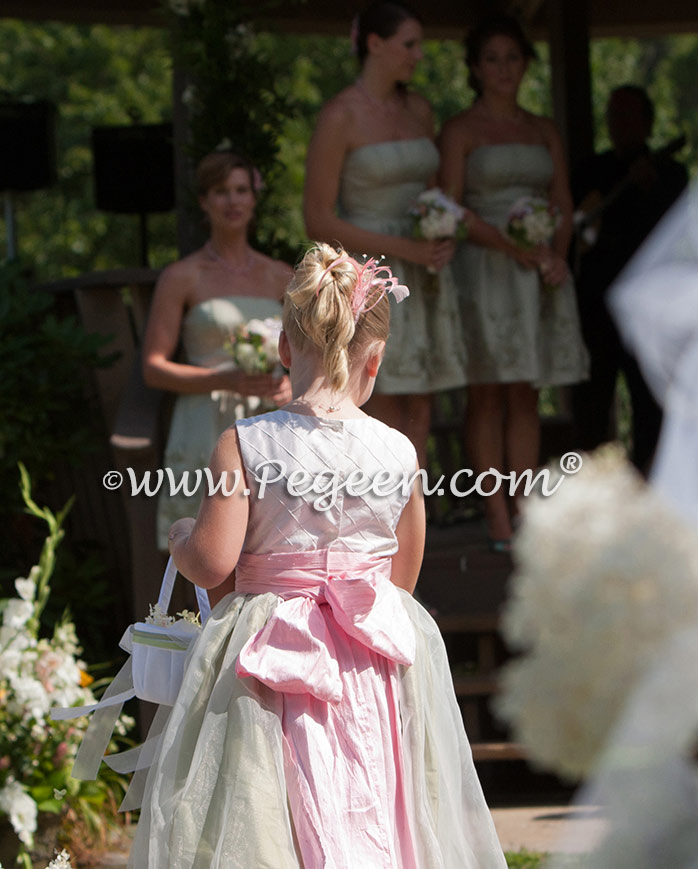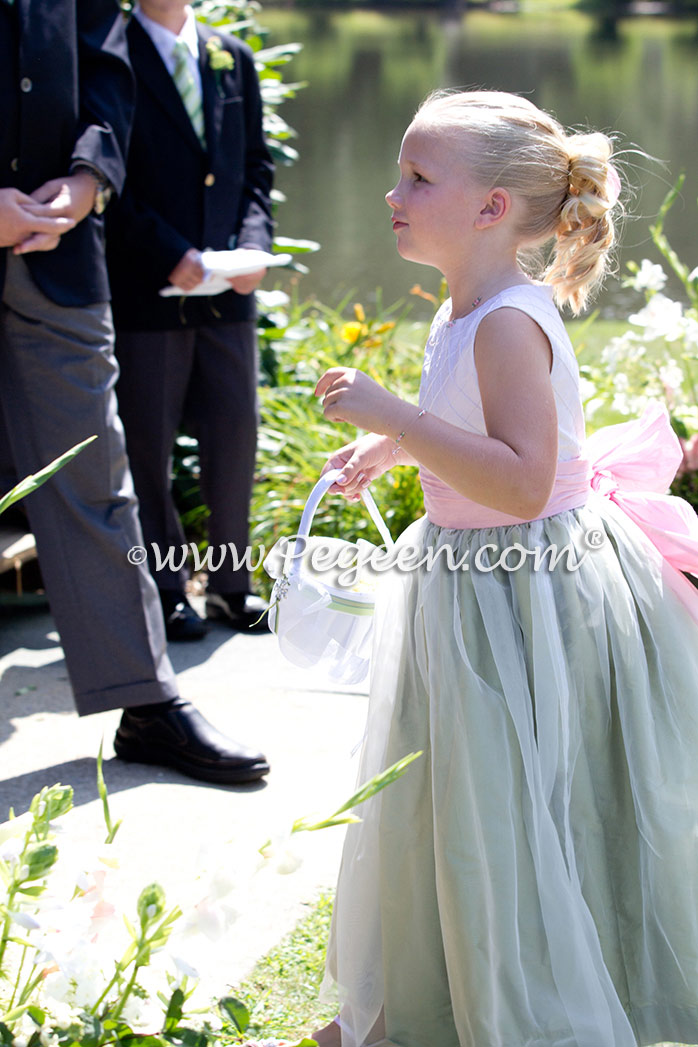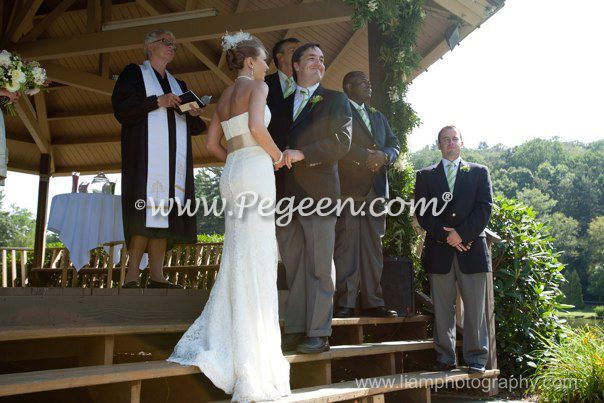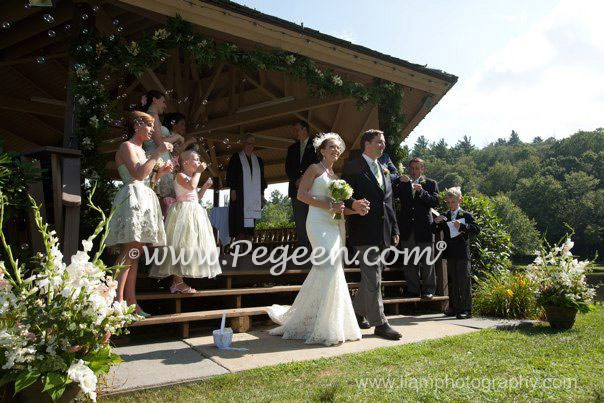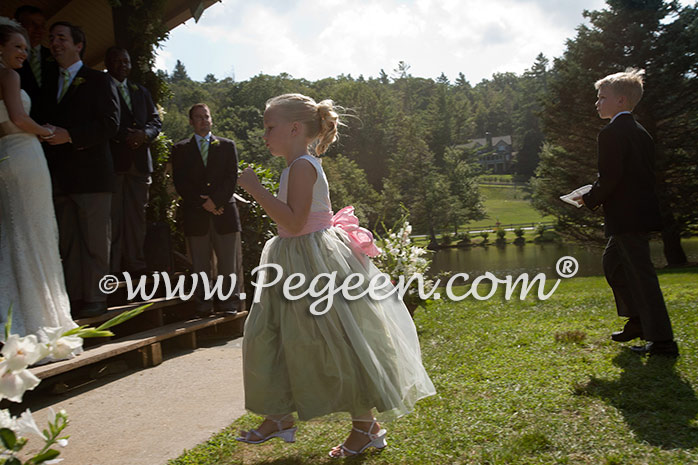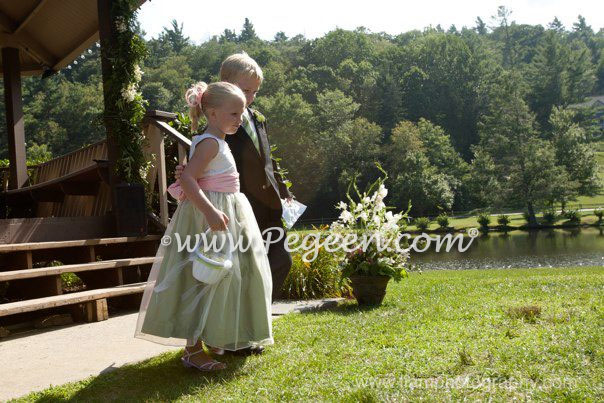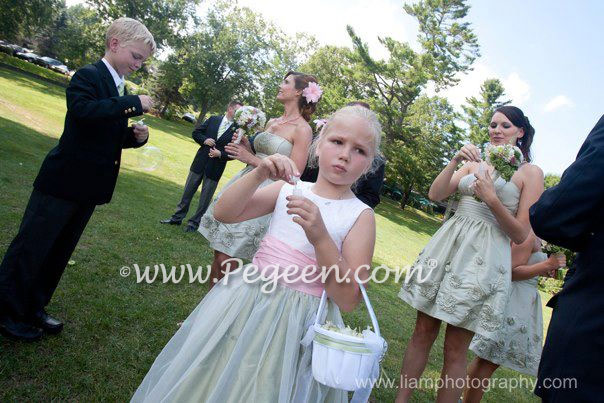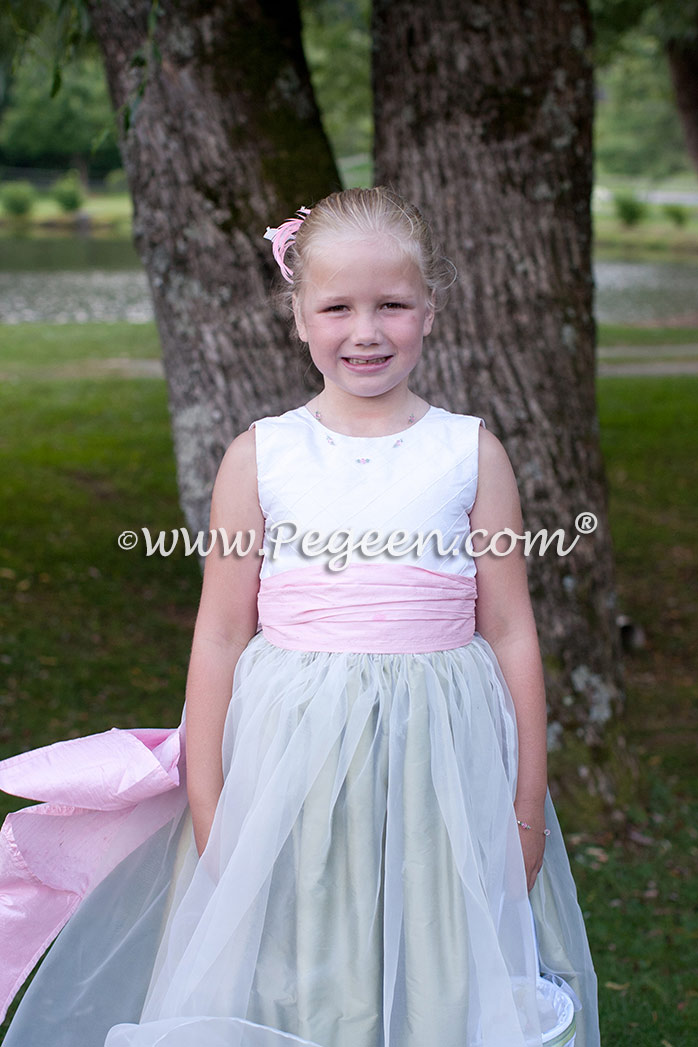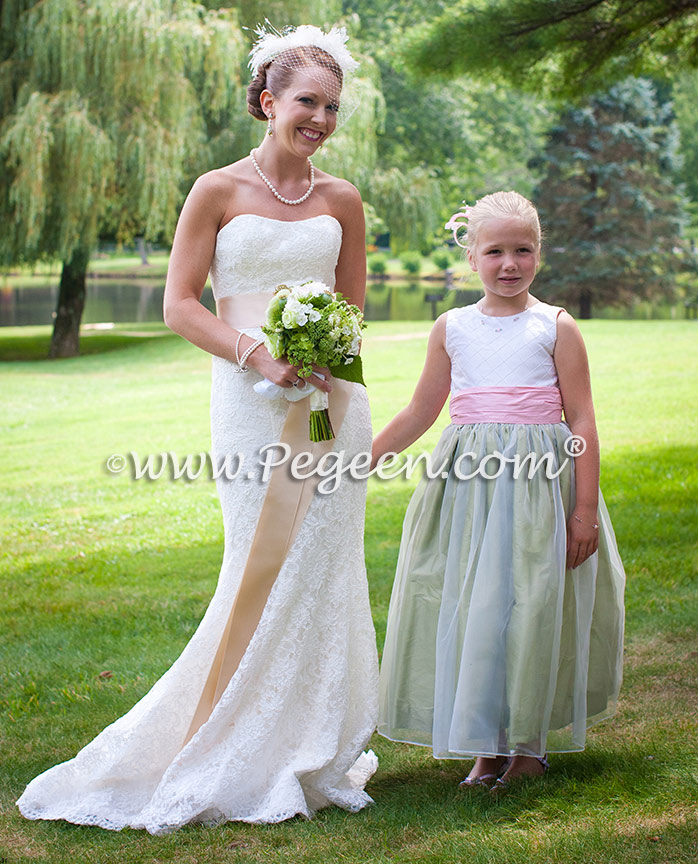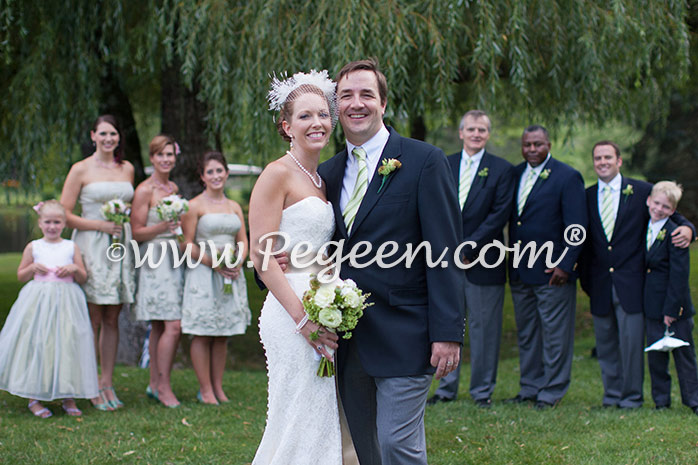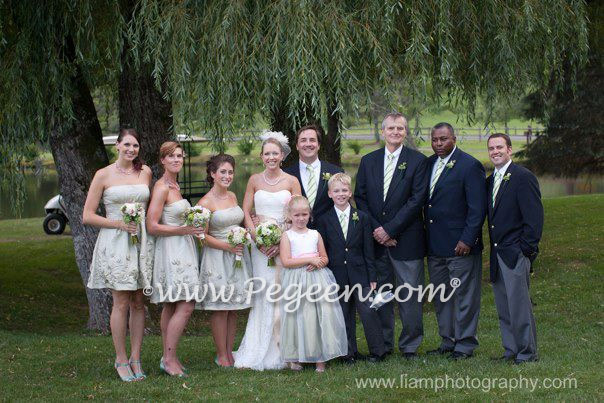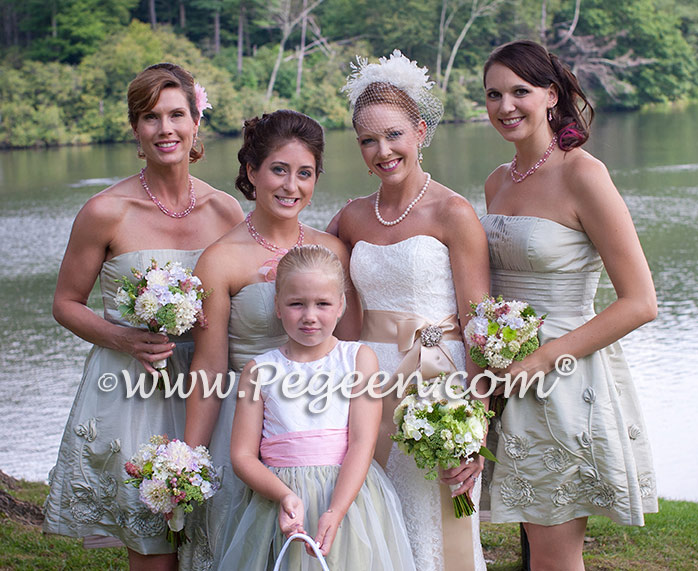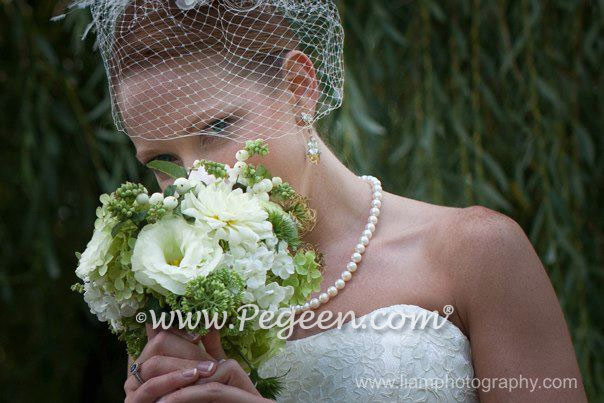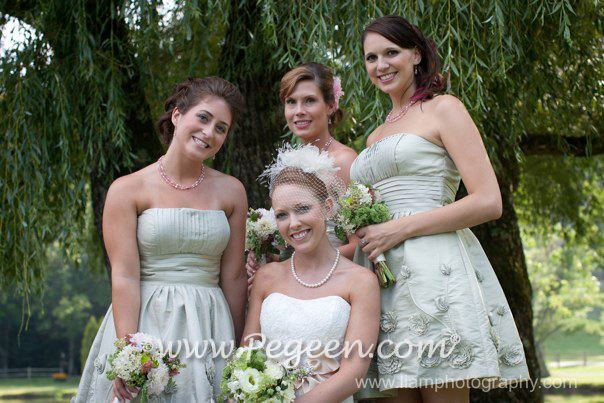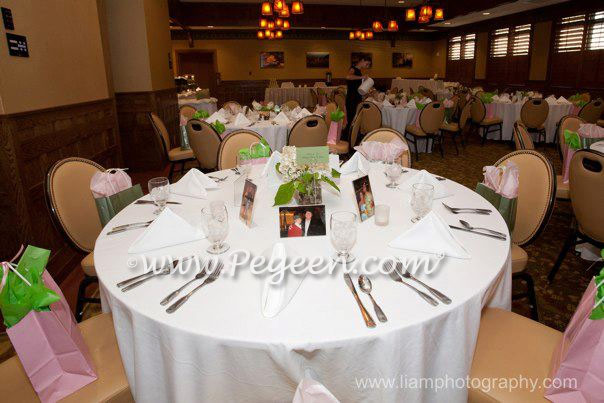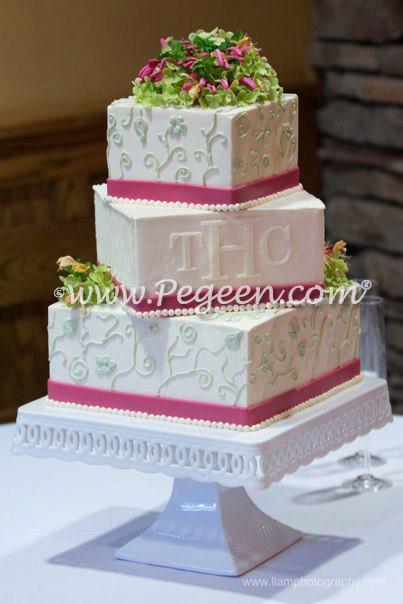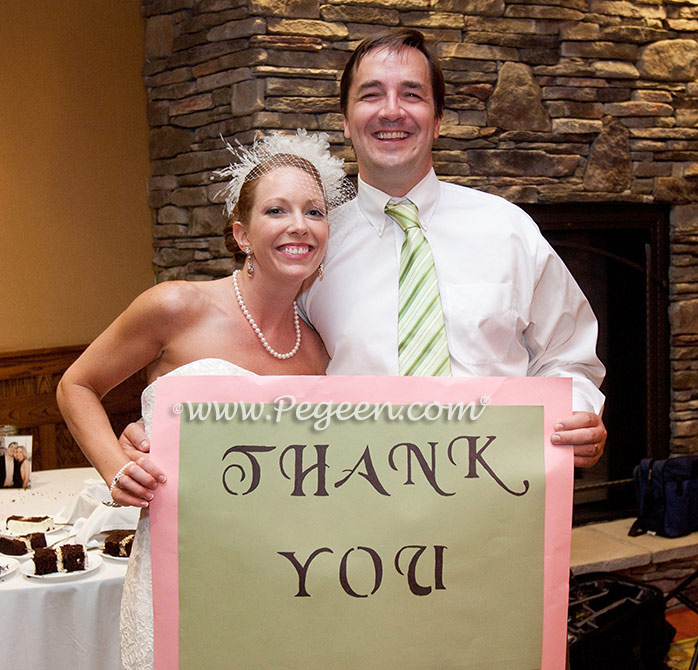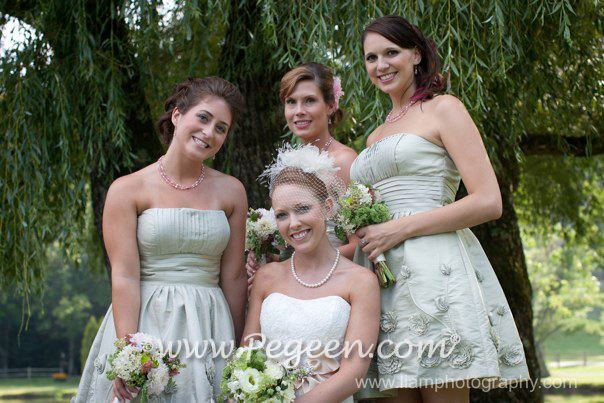 Photography: Liam Photography liamphotography.com

Pegeen Flower Girl Dress Company ~ 9147 State Rd 535 Orlando, FL 32836 ~ Shipping World Wide Since 1982