Custom Green Silk Flower Girl Dresses - Page 3
Green Flower Girl Dresses - page 3
Flower Girl Dresses using the color green: from soft pastels to vibrant colors like grass, key lime, lime green, citrus, apple, basil, forest, shamrock and more...
Overall, green flower girl dresses are a beautiful and versatile option for any wedding. Whether you choose a soft mint green or a bold emerald green, a green dress is sure to add a touch of natural beauty to your wedding party. And consider the style of your own wedding gown and the overall vibe of your wedding when choosing a flower girl dress.
See More Green Flower Girl Dresses Page 1 Green Flower Girl Dresses Page 2 Green Flower Girl Dresses Page 3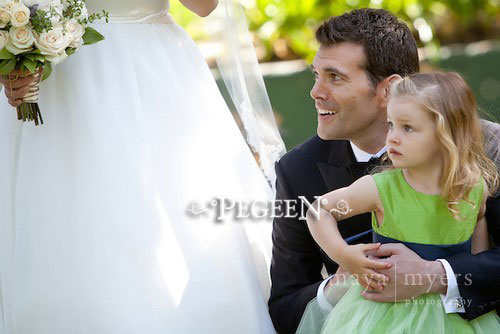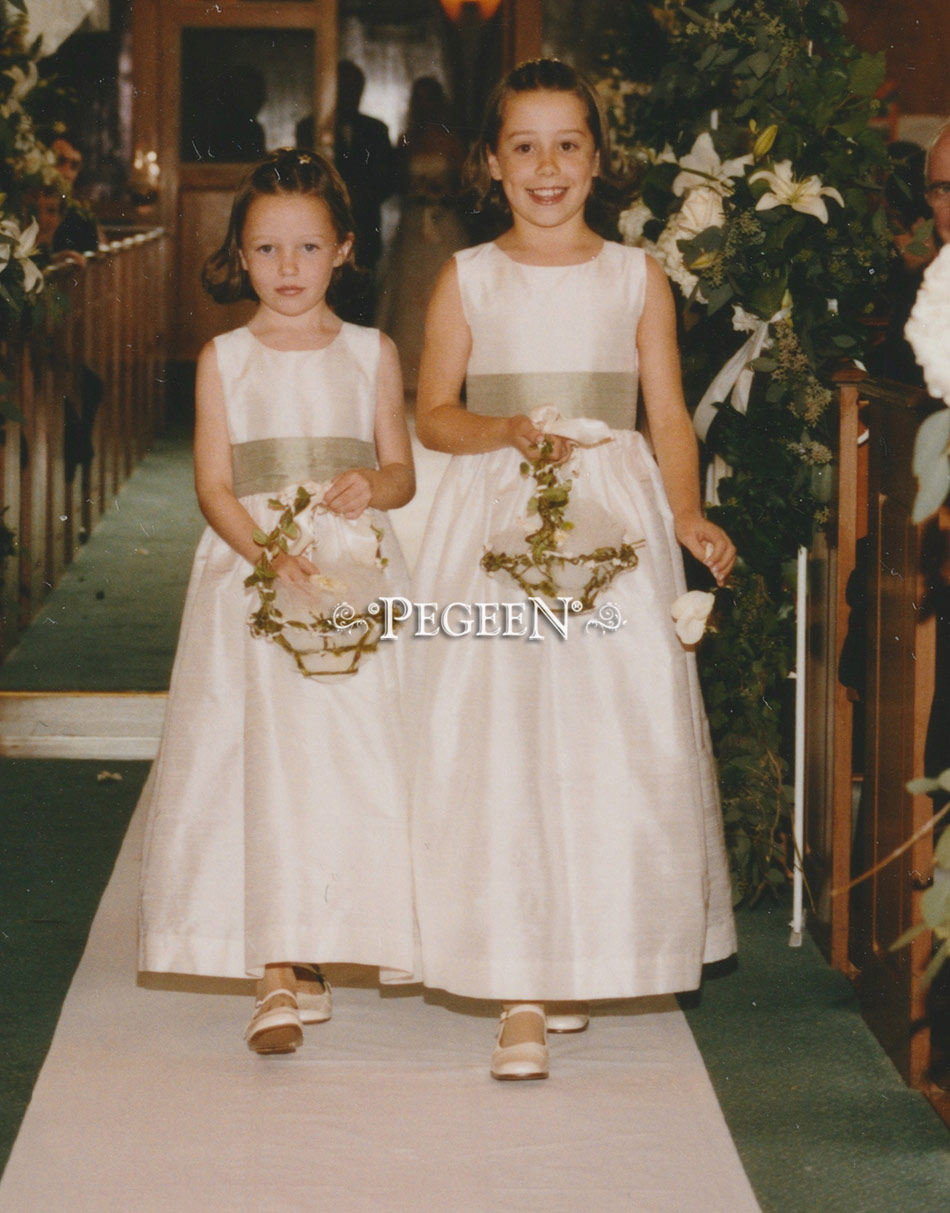 Hard to believe but these two images were from 20+ years ago, and now we have been requested to change out the sash but use the original flower girl dress with a new color.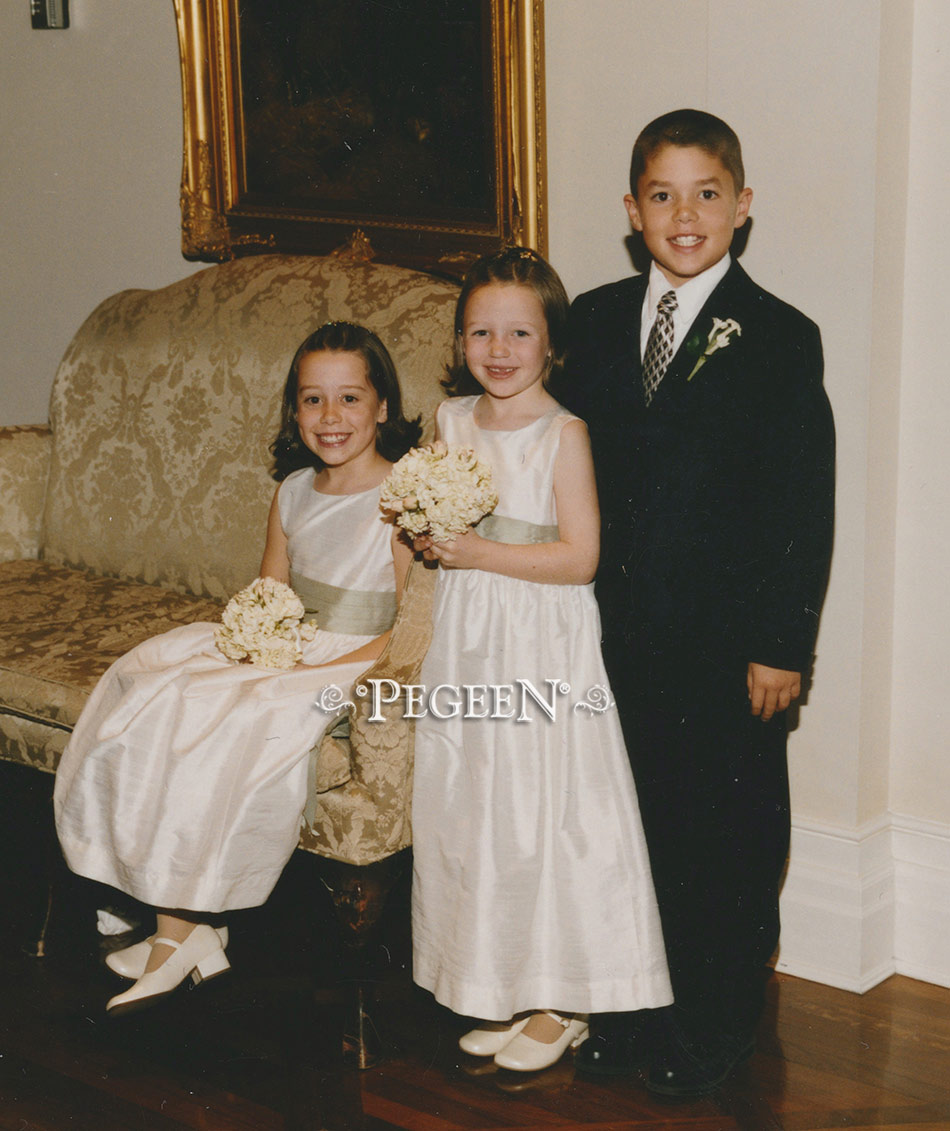 Pegeen Flower Girl Dress Company ~ 9147 State Rd 535 Orlando, FL 32836 ~ Shipping World Wide Since 1982