Tulle Flower Girl Dresses in various shades of Orange Silk
In a picturesque beach wedding, the vision came to life with three exquisite flower girl dresses in vibrant shades of Orange, Mango, and Coral Silk. Based on Style 402, each dress was a unique masterpiece, adding a delightful touch of color and radiance to the celebration and for the second time we made dresses for these triplet girls.
For the flower girls, we mixed and matched the colors of the customer opted for a striking colors exuding energy and warmth. The contrasting Silk sashes beautifully complemented the ensemble, creating an eye-catching and captivating look. As the little ones walked down the sandy aisle, the dress's flowing silhouette danced in harmony with the gentle ocean breeze, enchanting everyone present. The addition to a playful contrast, the dresses evoked visions of tropical sunsets and summer bliss. The ensembles perfectly captured the essence of a dreamy beach wedding, with the girls radiating joy and charm throughout the event.
The flower girl dresses werereminiscent of coral reefs and seashells glistening under the sunlight. The charming addition of the bright silk sashes provided a delightful twist to the look, creating an irresistible combination of colors that harmonized with the beach surroundings. As the three flower girls stood side by side, the vibrant hues of Orange, Mango, and Coral came together, forming a spectacular scene that left a lasting impression on all who witnessed this magical beach wedding.
---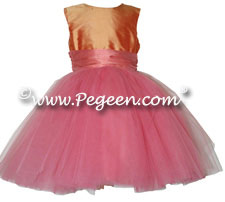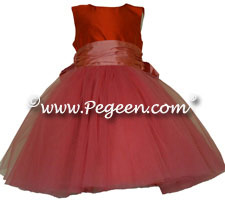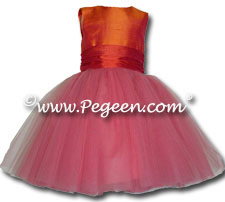 Left: Cantelope and Coral Rose Center: Carrot and Playtime Peach Right: Mago and Fire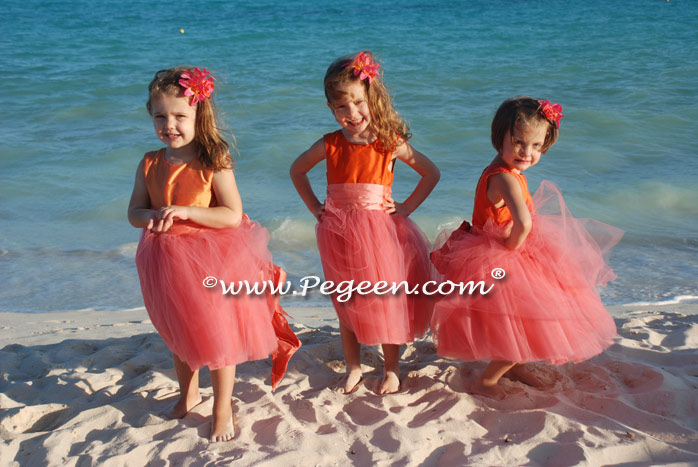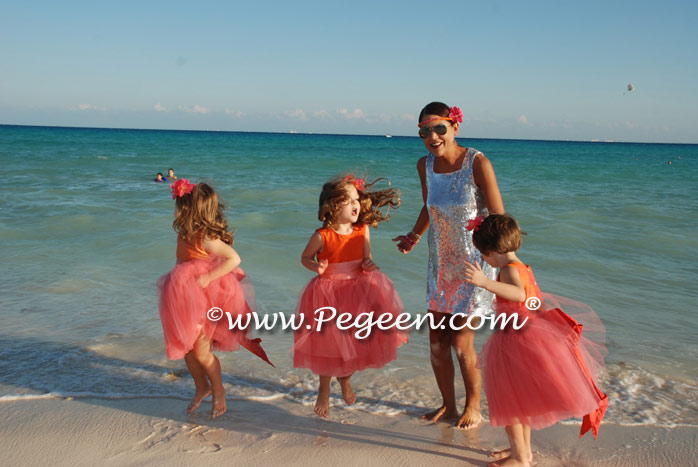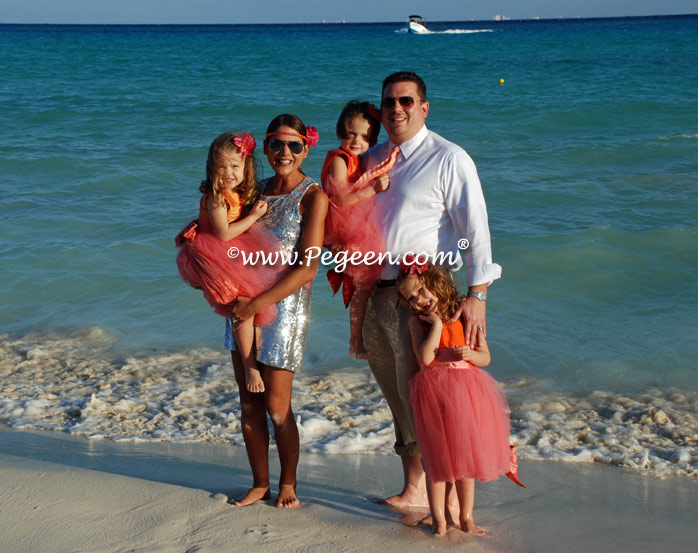 Pegeen Flower Girl Dress Company ~ 9147 State Rd 535 Orlando, FL 32836 ~ Shipping World Wide Since 1982