Mustard and Red Silk Jr. Bridesmaids Dress Style 345
Silk flower girl dresses for the littles, style 398 and for the Jr Bridesmaids, style 345.
In this captivating California outdoor wedding, the little flower girls stole the show in their bright mustard gold and cranberry silk dresses, charmingly pulling the babies in a cart down the aisle. It was an endearing sight that left a lasting impression on everyone present. While we have witnessed similar wedding parties before, this event stood out as the first time the wagon's colors perfectly matched the wedding's color scheme, adding an extra touch of uniqueness and thoughtfulness to the celebration.
The groom's heritage was also proudly displayed through the subtle details of his Tartanista Scottish Checkered Glengarry Cap, symbolizing his service in the military. This thoughtful nod to his background added a touch of sentiment and honor to the occasion, creating a wedding day that was truly personalized and meaningful to the couple and their loved ones.
As the ceremony unfolded, the warm hues of the mustard gold and cranberry flower girl dresses complemented the natural beauty of the California setting, evoking a sense of joy and happiness in the air. It was a day filled with laughter, love, and cherished memories, as family and friends came together to celebrate the union of two souls. The little flower girls' adorable cart-pulling moment added an element of playfulness and innocence to the proceedings, capturing the hearts of everyone in attendance.
ALL PHOTOGRAPHY by Noah Hawthorne Photography l HawthornePhotography.com l 415-702-0734
---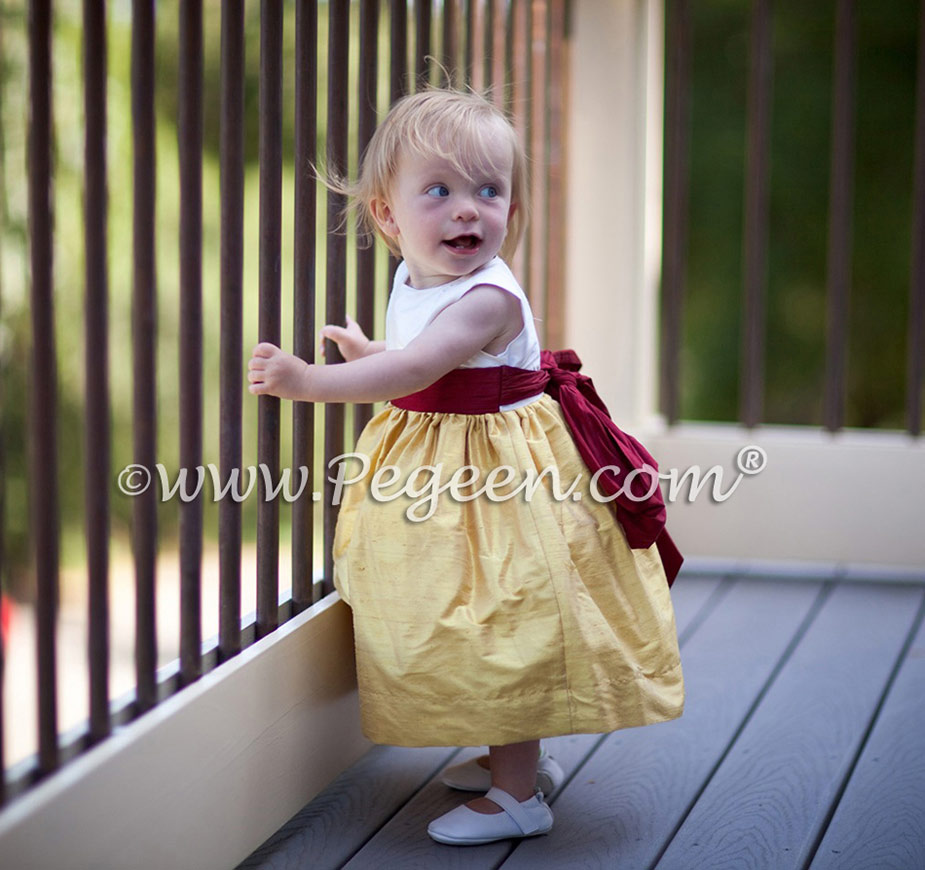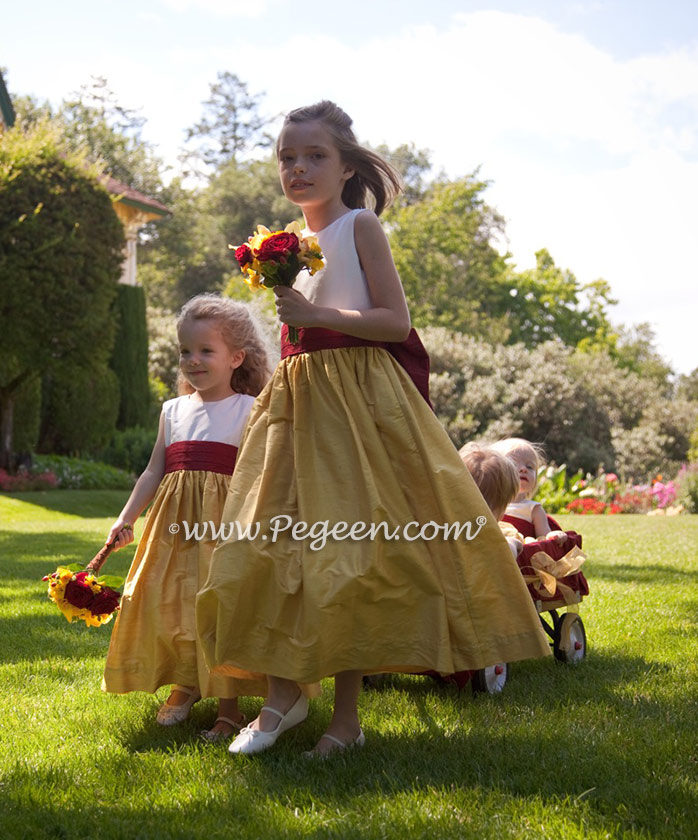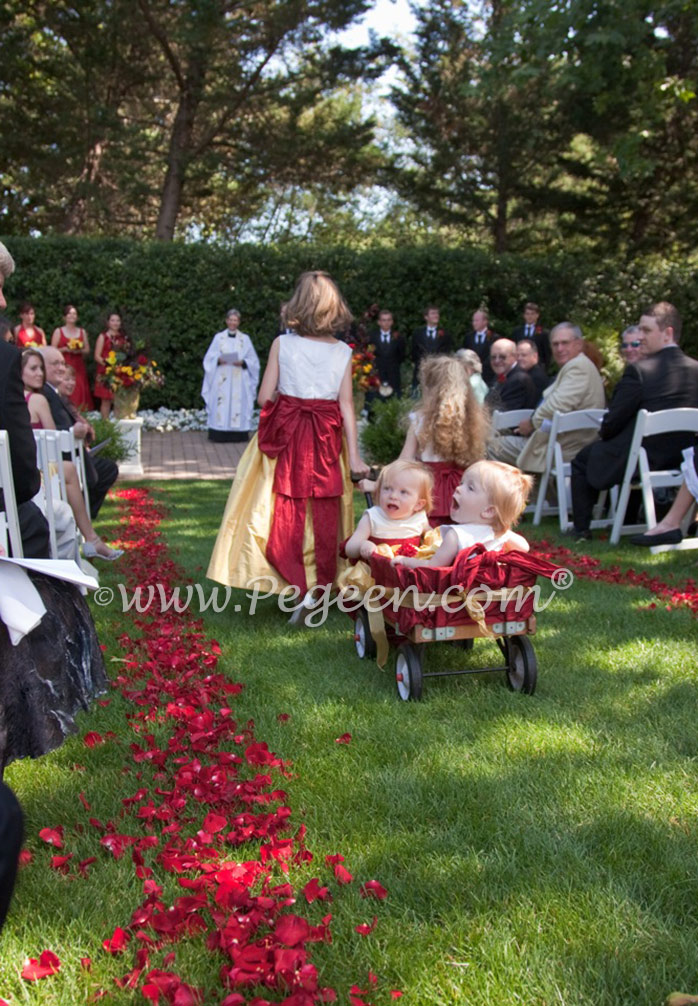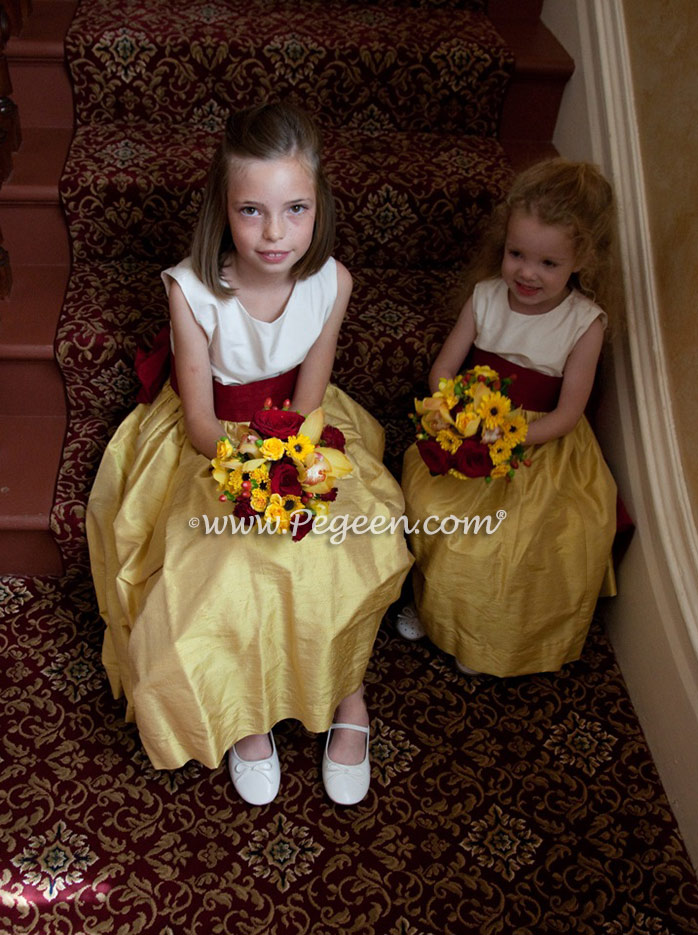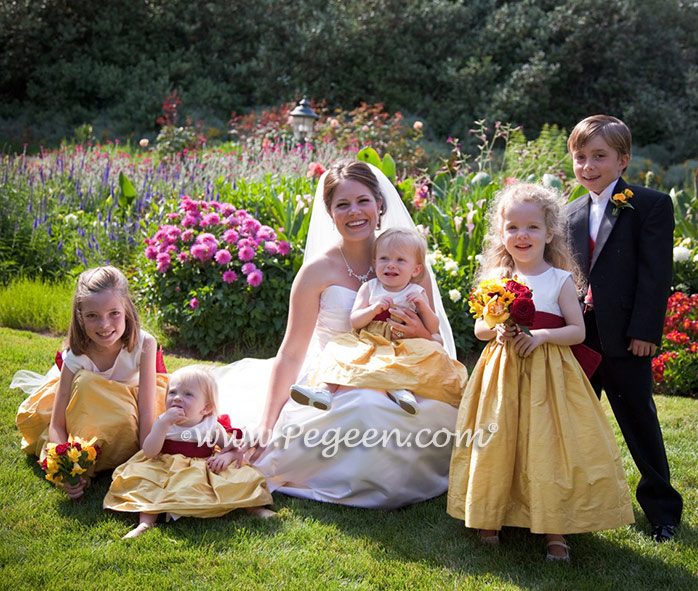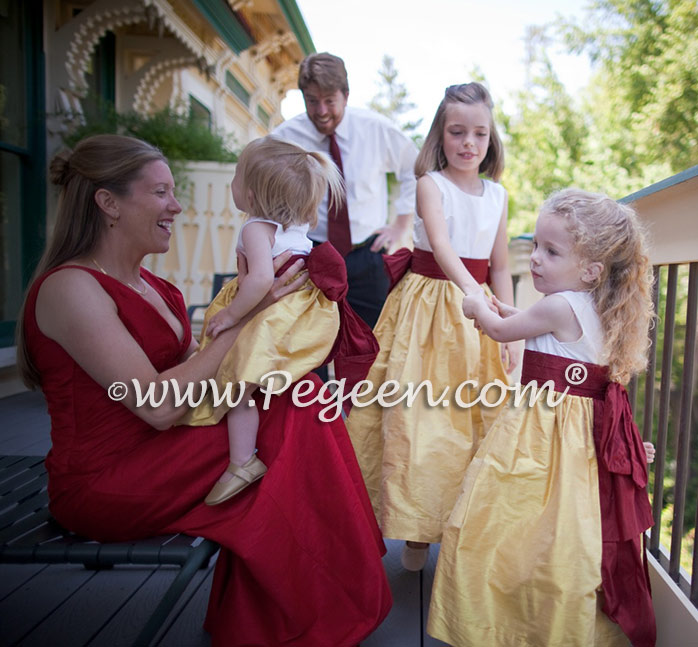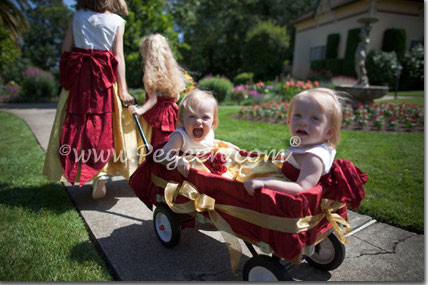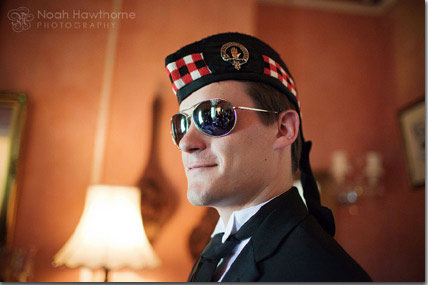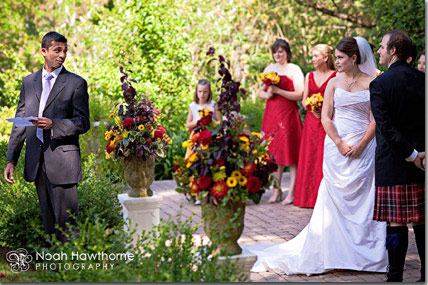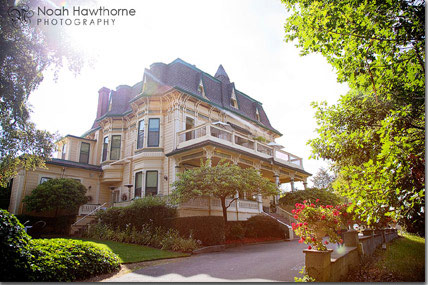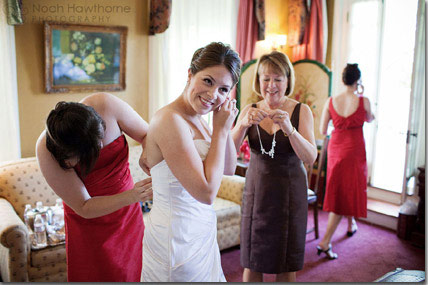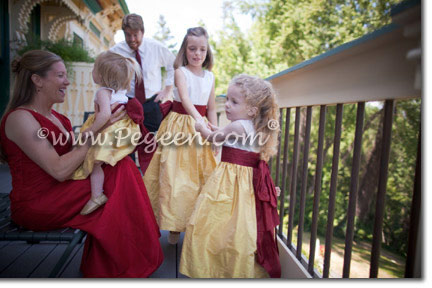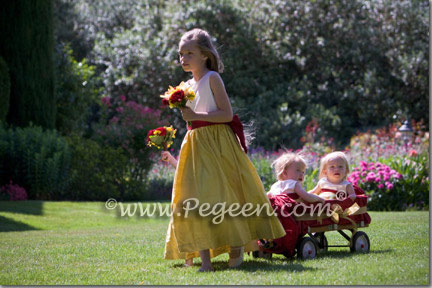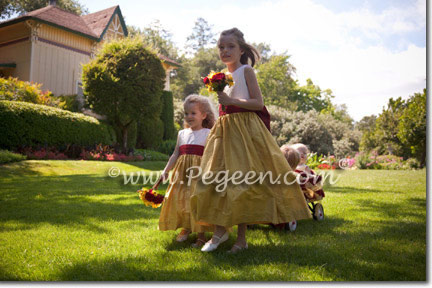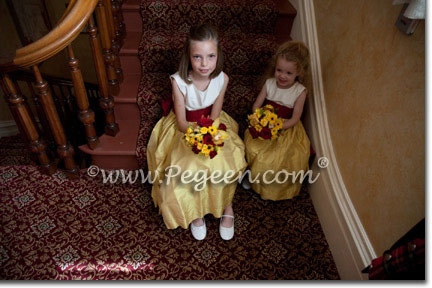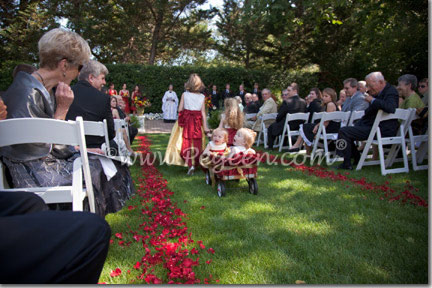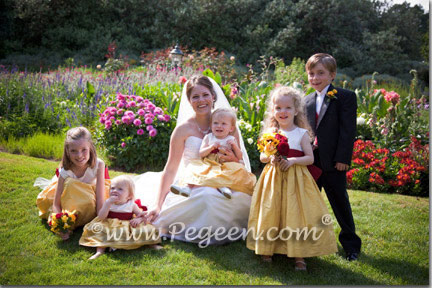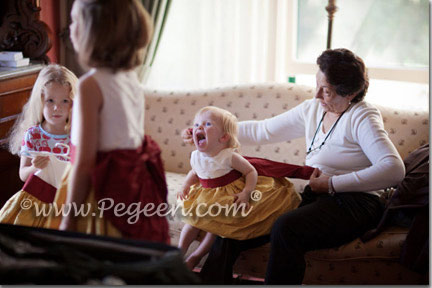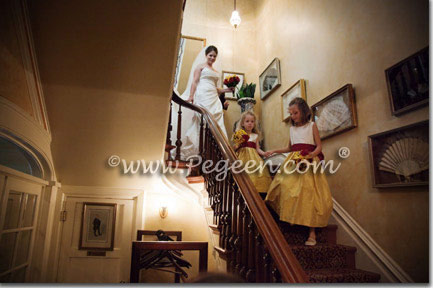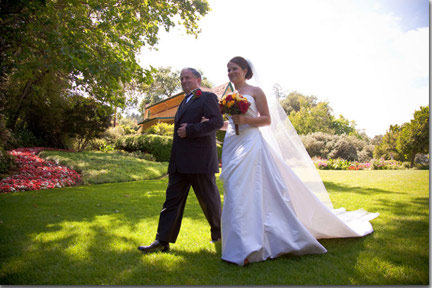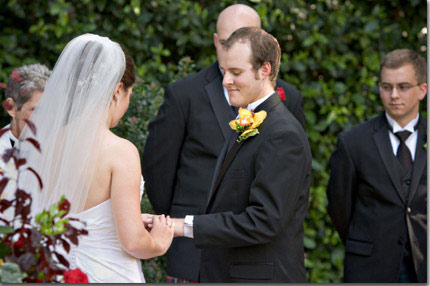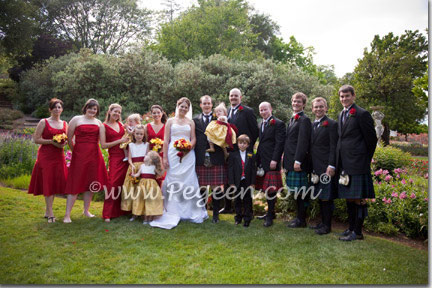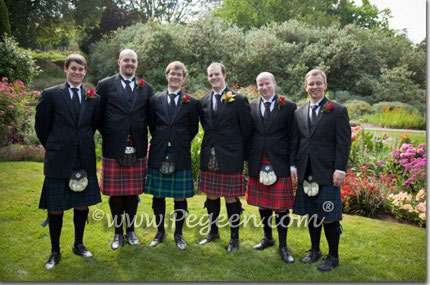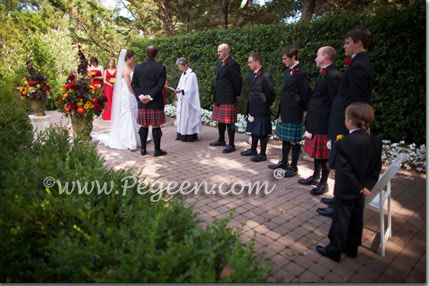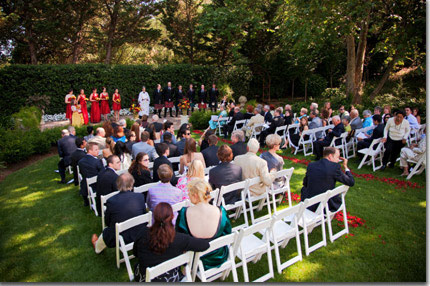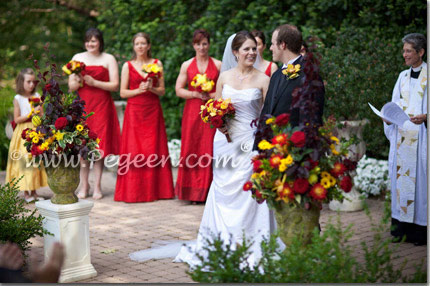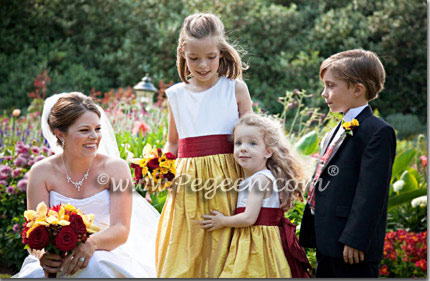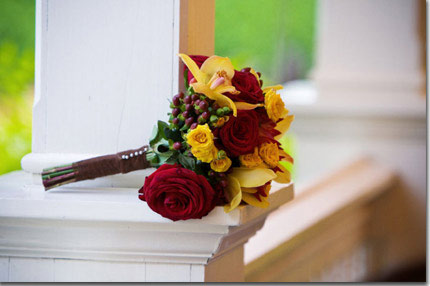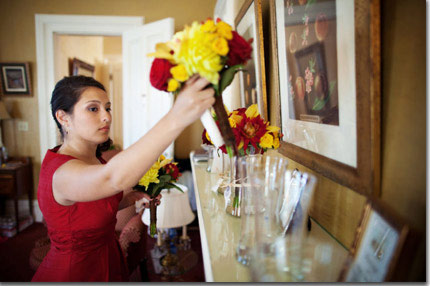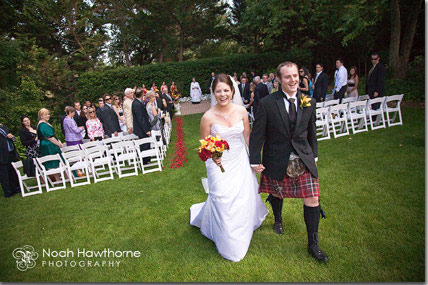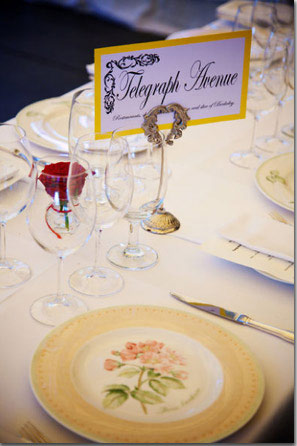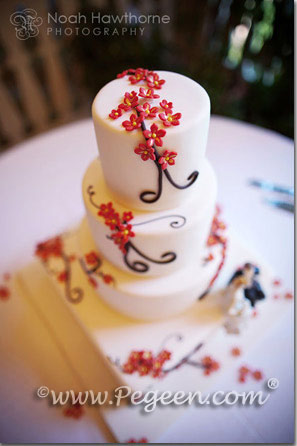 I loved the details in their cake - the groom and bride were so cute!

Alex and Emily were married at the Madrona Manor in Healdsburg, CA in the wine country of Northern California - in Sonoma Valley.

Venue: Madrona Manor

Healdsburg, CA madronamanor.com Florist: Country Daisy Florist Healdsburg, CA 707-433-6318

Photography: Noah Hawthorne Photography San Francisco, CA hawthornephotography.com

Cake: Patisserie Angelica Sebastopol, CA patisserieangelica.com

Pegeen Flower Girl Dress Company ~ 9147 State Rd 535 Orlando, FL 32836 ~ Shipping World Wide Since 1982