Heritage Flower Girl Dress in Dandelion & Clan Plaid
Flower Girl Dresses For a Heritage Wedding in Dandelion and Irish Clan Print.
We featured a special wedding to celebrate a family's heritage with their clan colors. We used a yellow gold color of the flower girl's dresses contrasted and complemented the marine blue of the bridesmaids dresses.

---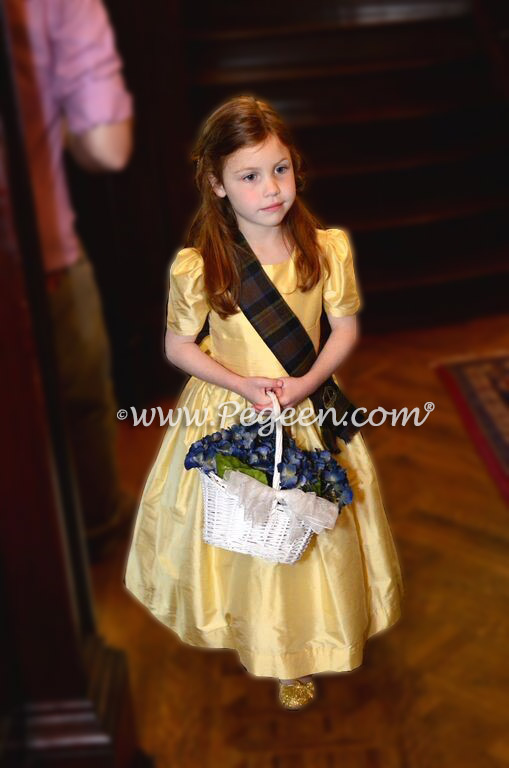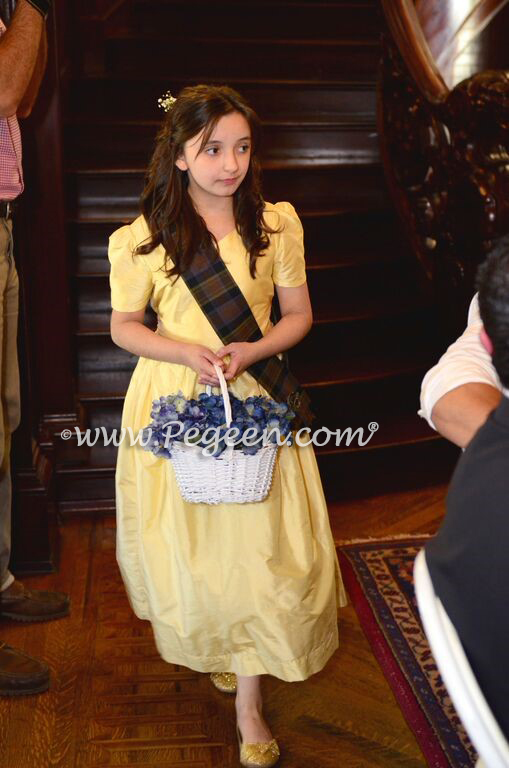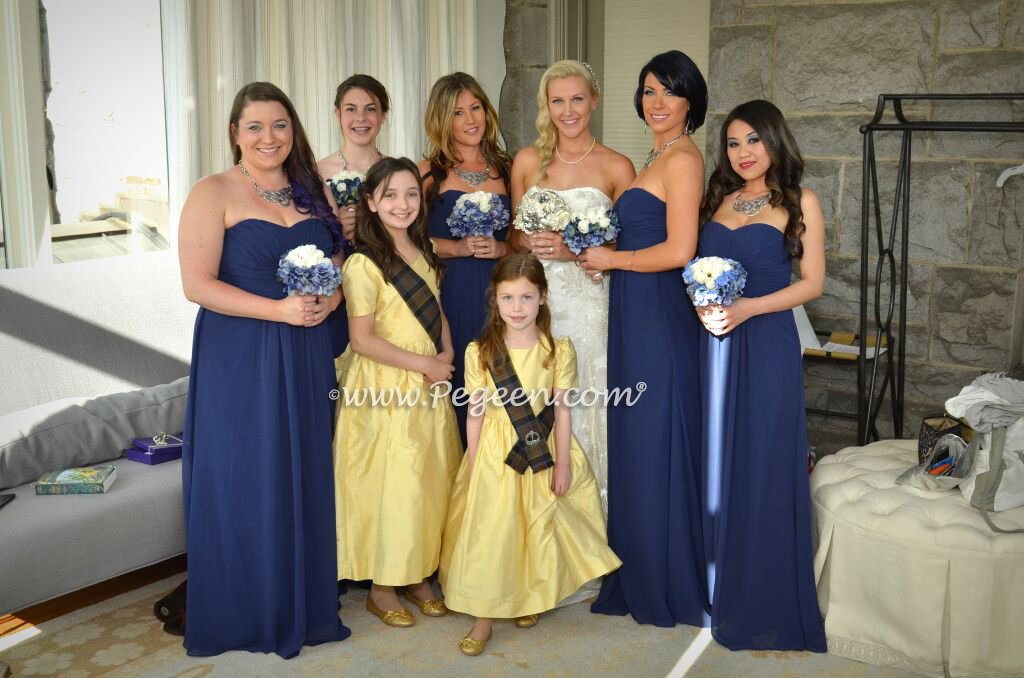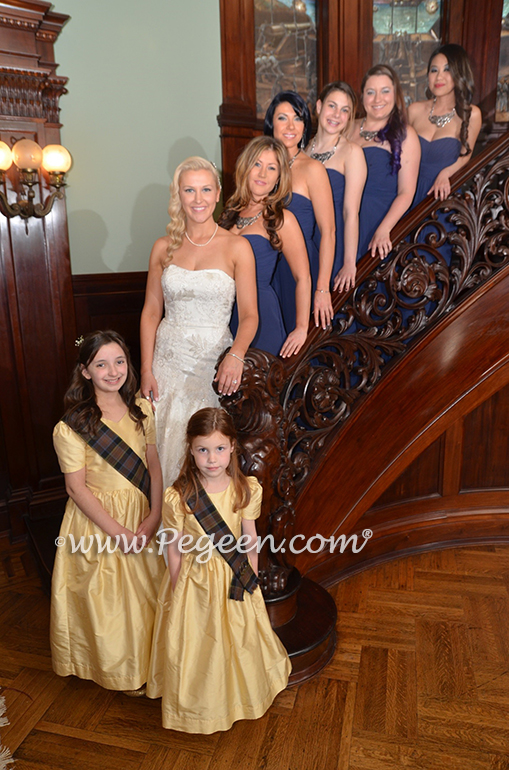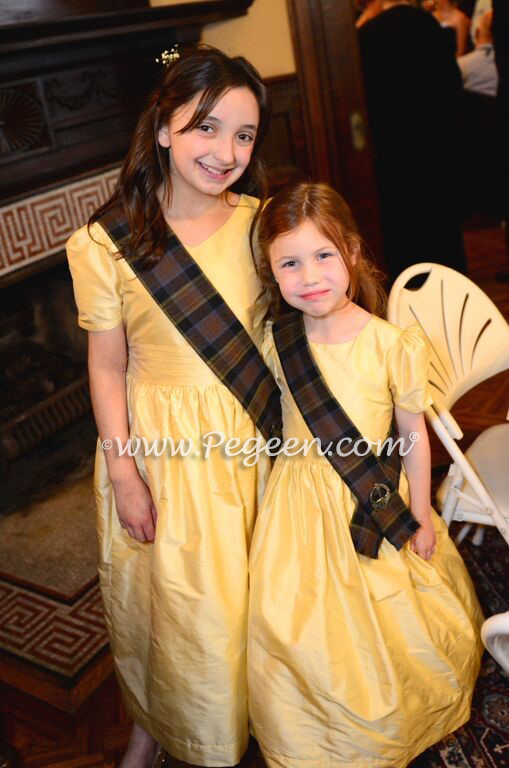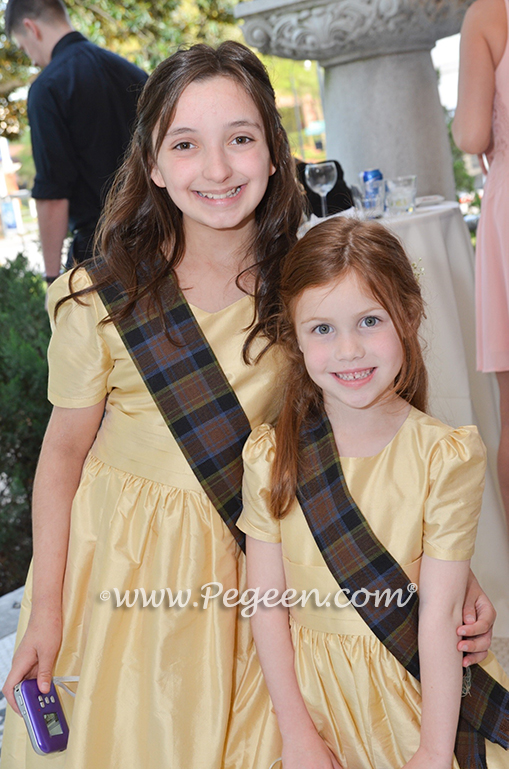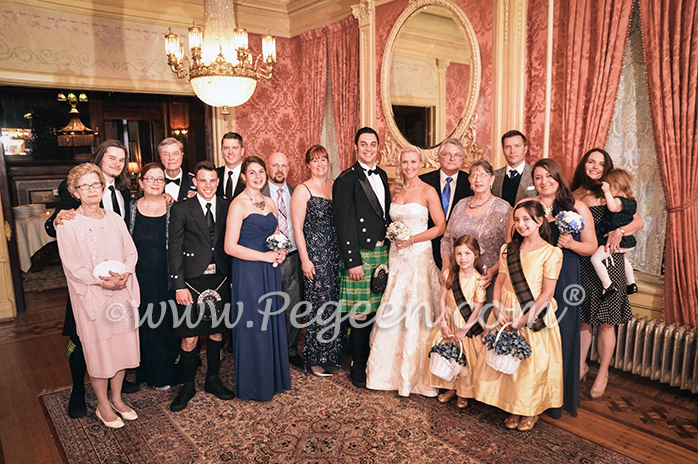 My daughter's wedding was in mid-April. We weren't sure how all the dresses and wedding touches would look together but they were beautiful! We used our family Irish tartan for the sashes that the girls wore attached with a Celtic pin in green enamel. There was a tiny gold line as part of the tartan that picked up the color of the dresses. My grand-daughter has reddish hair which really looked great with the dresses. I think having the dandelion gold for the dresses was a good decision.
Thank you.

Christy Jolle | Atlanta, GA

Pegeen Flower Girl Dress Company ~ 9147 State Rd 535 Orlando, FL 32836 ~ Shipping World Wide Since 1982