Periwinkle Silk and Tulle Bat Mitzvah Dress in Style 930
This customer chose our style 930 for her Bat Mitzvah dress
For her daughter's special Bat Mitzvah held in the picturesque setting of Staten Island, this customer opted for our stunning Jr Bridesmaid Style 930 in a delightful periwinkle and white alencon lace combination. The dress exudes grace and sophistication, making it a perfect choice for the young bridesmaid's role on this significant occasion. We layered multiple colors of blue and lilac tulle to create a spectacular look that changed colors with each dance step.
Our Jr Bridesmaid Style 930 features a graceful periwinkle skirt that gracefully cascades to create a charming and elegant look. The dress's white alencon lace bodice adds a touch of intricate beauty, elevating the overall design. The combination of periwinkle and white creates a soft, dreamy feel that perfectly complements the Bat Mitzvah's atmosphere and style.
The exquisite Jr Bridesmaid Style 930 was the ideal choice for this memorable celebration, as it perfectly captured the essence of the event. Its periwinkle and white alencon lace design effortlessly complemented the enchanting surroundings of Staten Island, creating a harmonious and visually captivating presence.
Don Pellach Photography, Staten Island, NY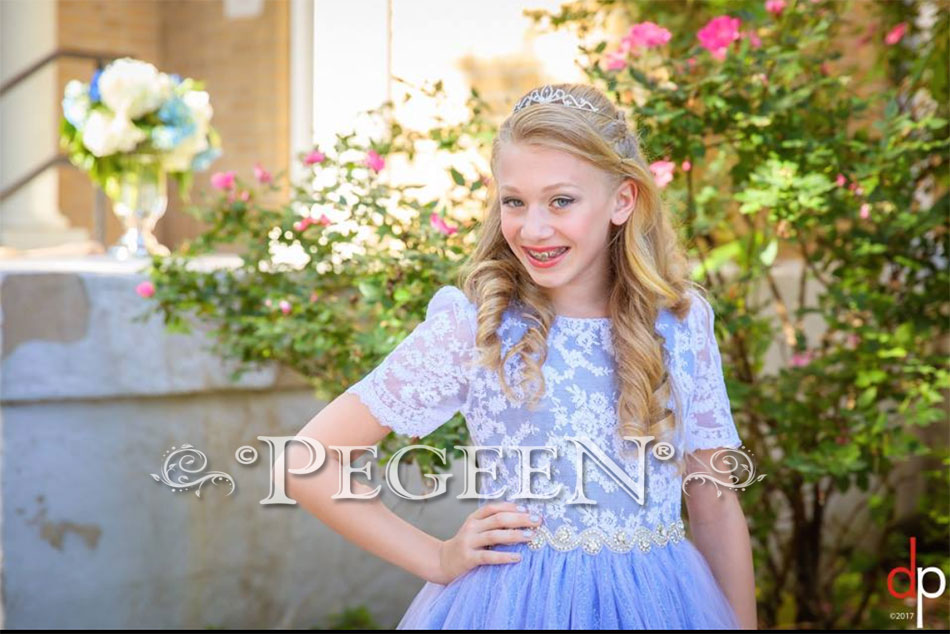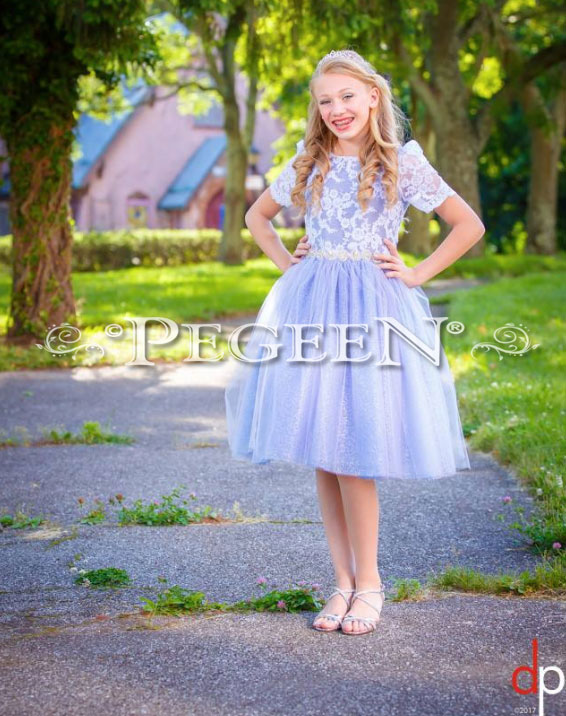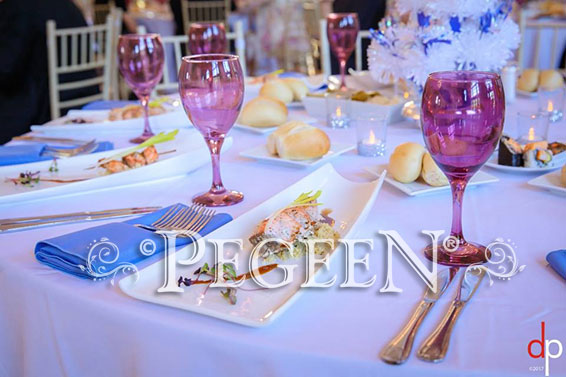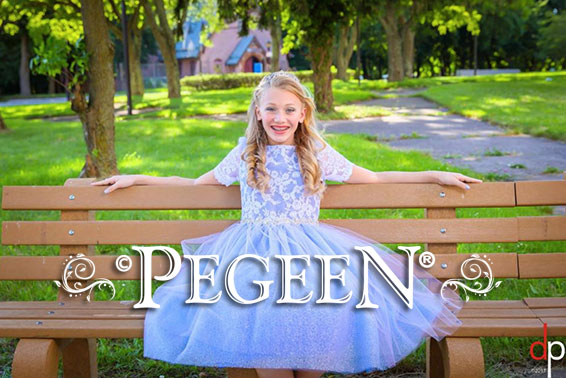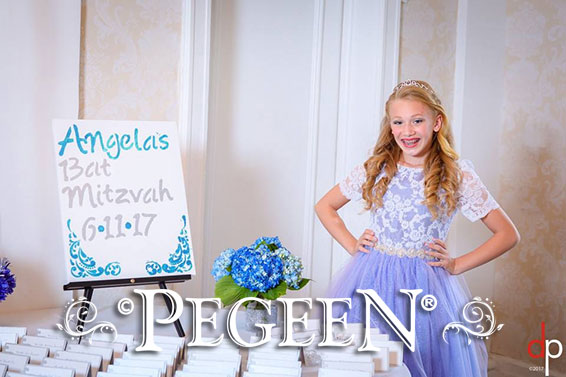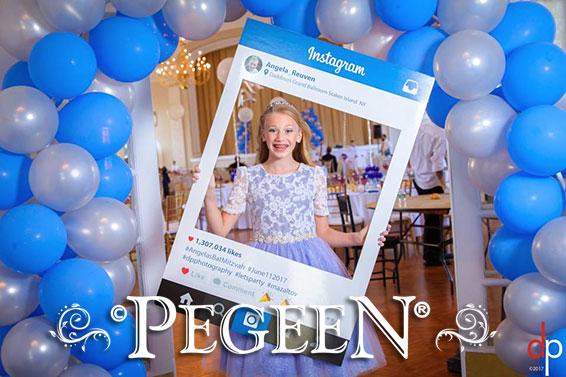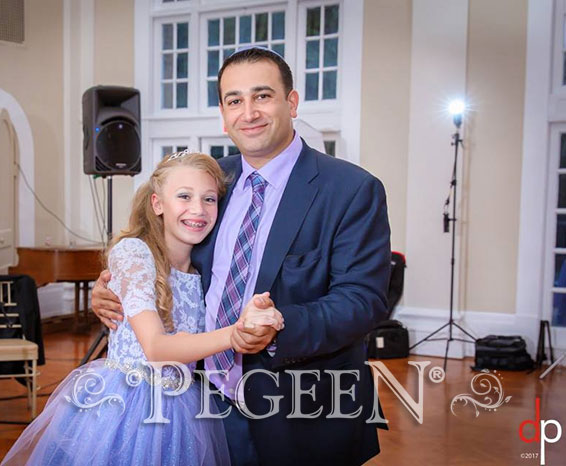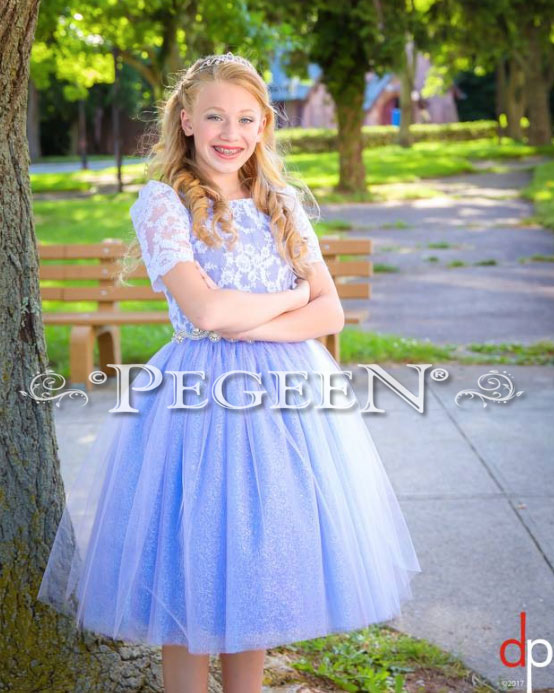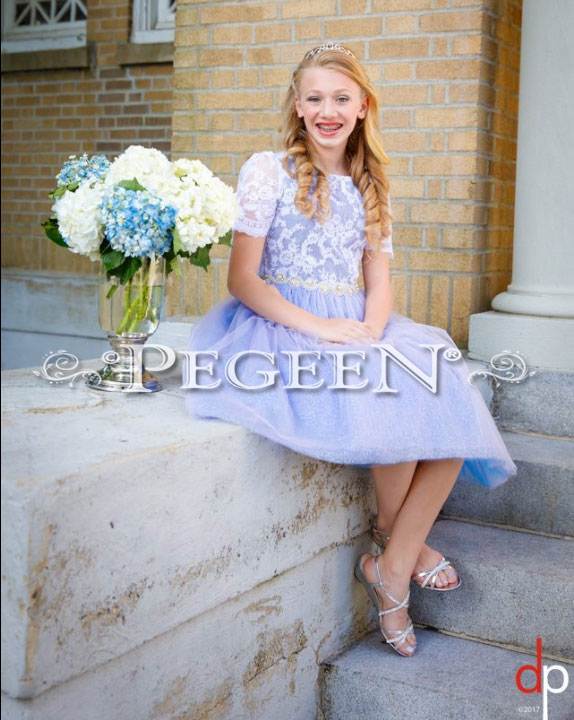 Pegeen Flower Girl Dress Company ~ 9147 State Rd 535 Orlando, FL 32836 ~ Shipping World Wide Since 1982