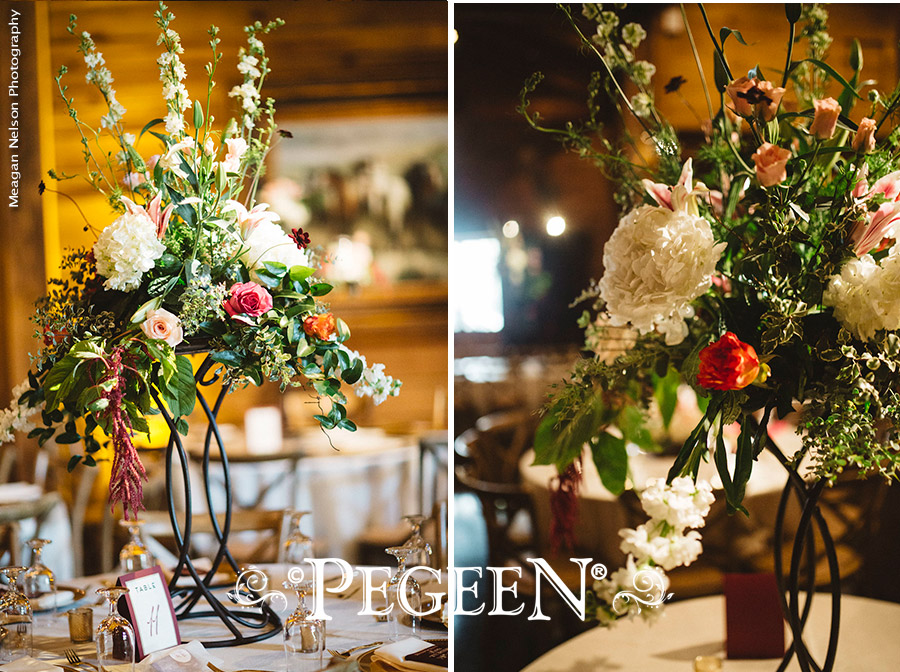 Our favorite brown flower girl dresses thus far
I absolutely adore chocolate-themed weddings; they exude a sense of opulence and can be beautifully complemented by any color palette. It serves as the perfect foundation for your wedding's color scheme, allowing you to effortlessly pair it with greens, pinks, oranges, champagnes, or practically any other hue you desire. While it's widely acknowledged as a fantastic color choice for weddings, it particularly shines when combined with vibrant shades for spring and summer celebrations.
Brown also holds a special place in rustic and vintage weddings, where it effortlessly blends with natural elements and wooden accents, creating enchanting woodland-themed atmospheres. If you explore our gallery pages, you'll discover a treasure trove of exceptional ideas that incorporate various shades of brown, offering you a world of inspiration for your own special day. For a unique twist, consider opting for less conventional colors for the groom and groomsmen by dressing them in brown suits complemented by striped ties or paisley patterns. The use of brown as a base color for your wedding's setting will undoubtedly infuse the atmosphere with warmth and charm.
Rustic weddings encapsulate a relaxed ambiance, embodying the soothing essence of nature and featuring sturdy wooden accents that ground the entire palette. This style evokes a sense of familiarity and comfort, reminiscent of the warm embrace of home. Embarking on a new life with your partner is a momentous occasion, and what better way to symbolize the beginning of this journey than by capturing the essence of your home and infusing it into your wedding celebration? Rustic weddings offer a sanctuary of tranquility and coziness, allowing you and your guests to revel in the beauty of nature and create cherished memories that will last a lifetime.
After your cruise through some of these images, try our Pegeen Dress Dreamer like many of our brides and moms do to design your perfect flower girl dress in shades of brown.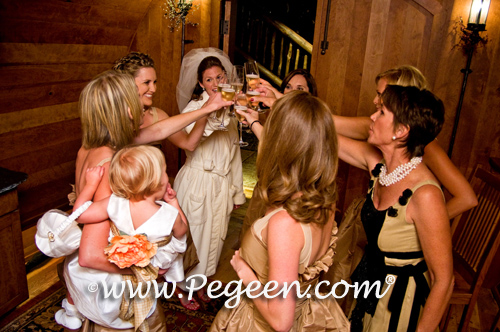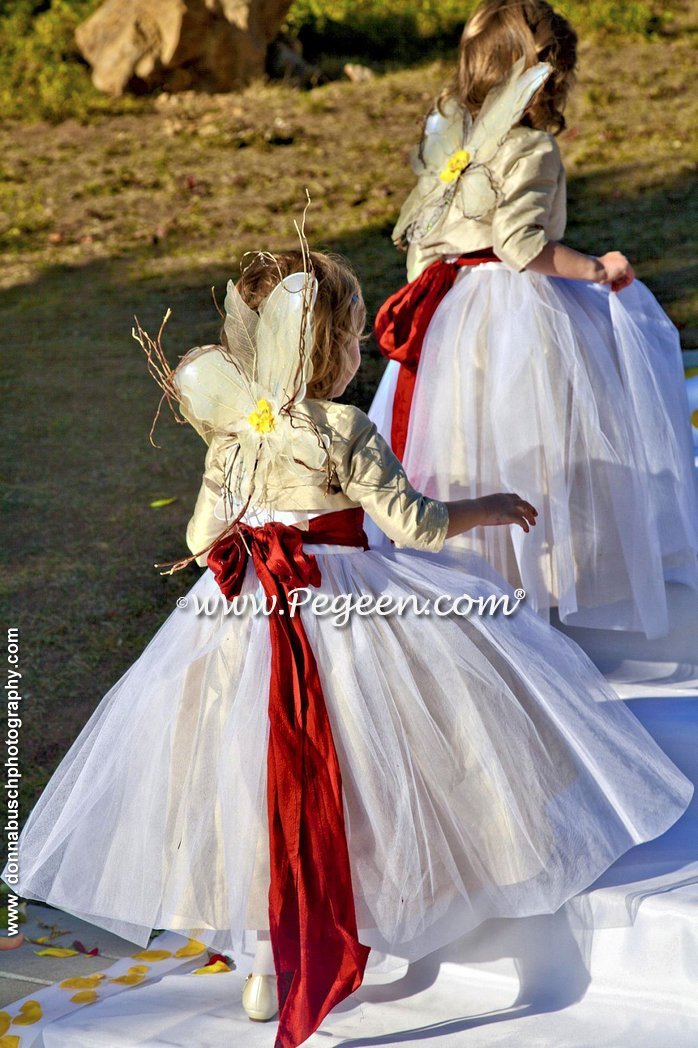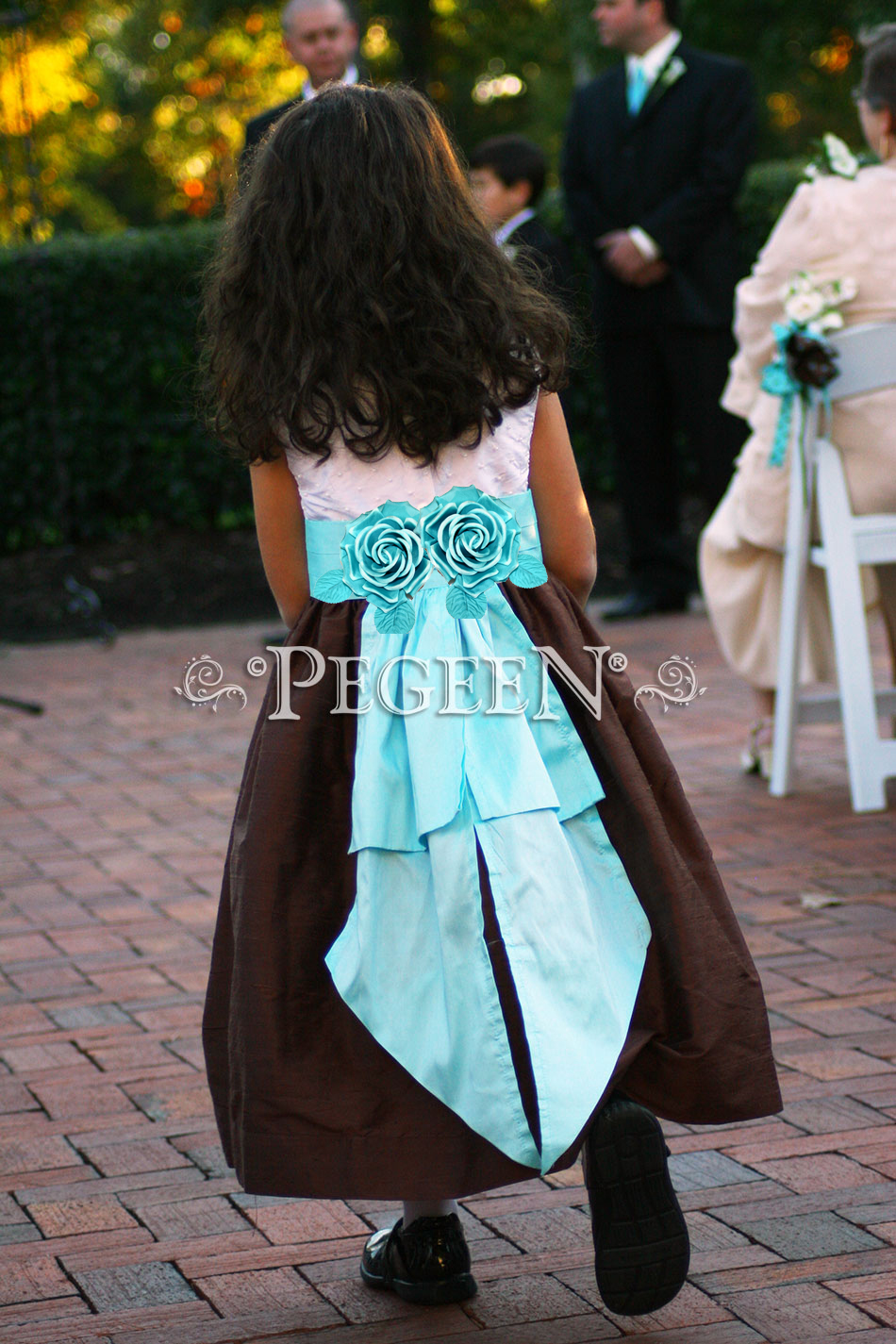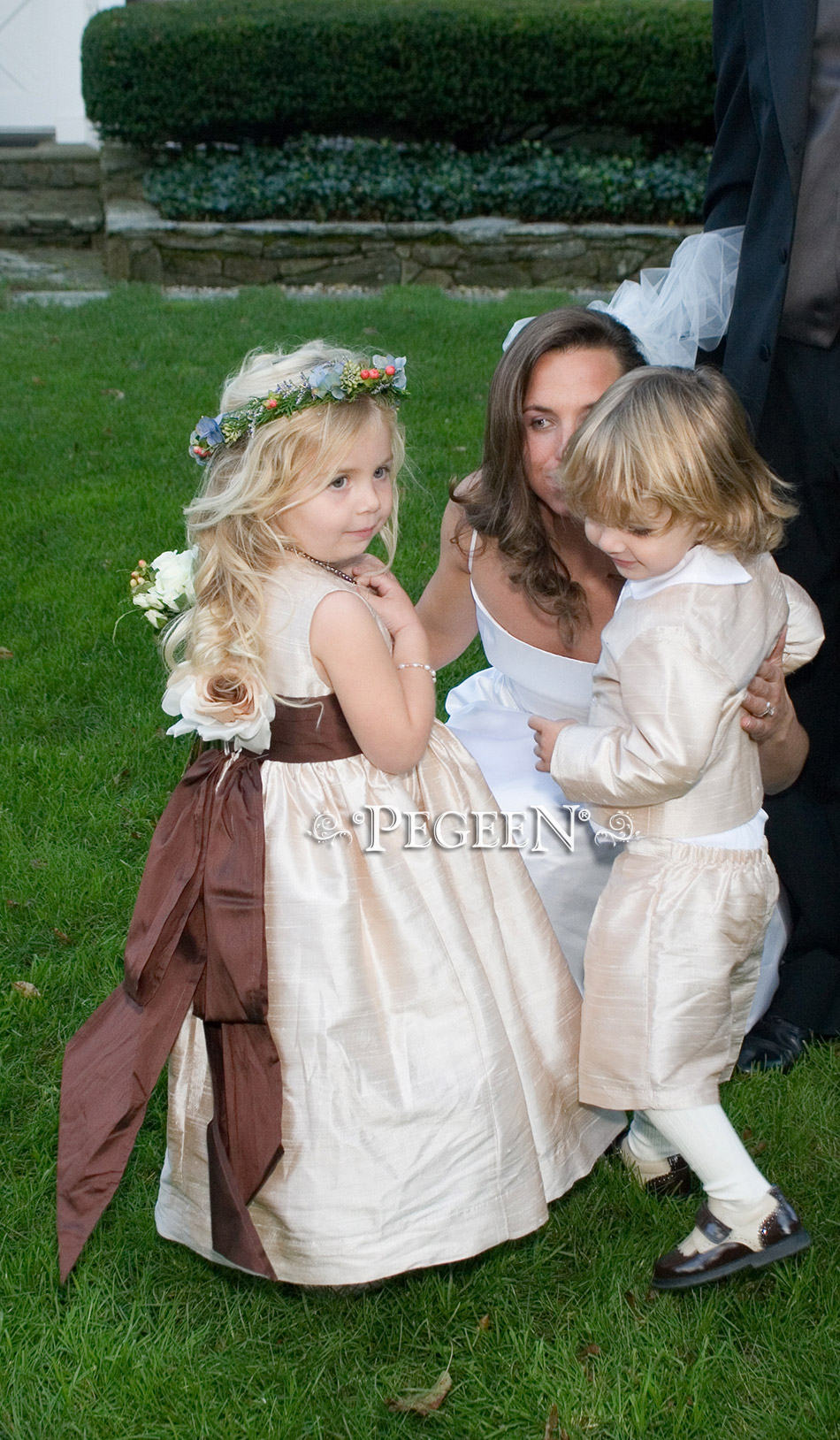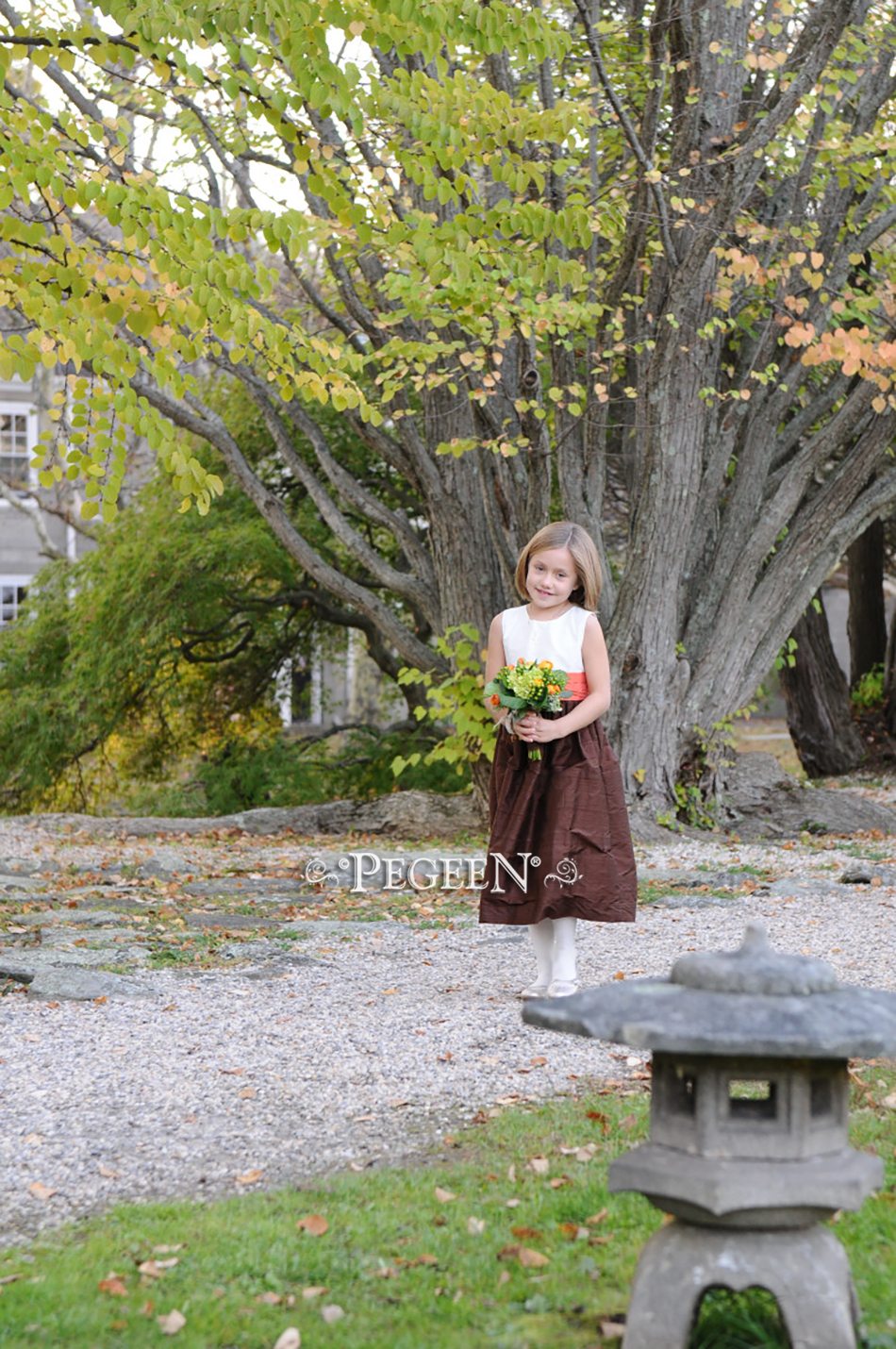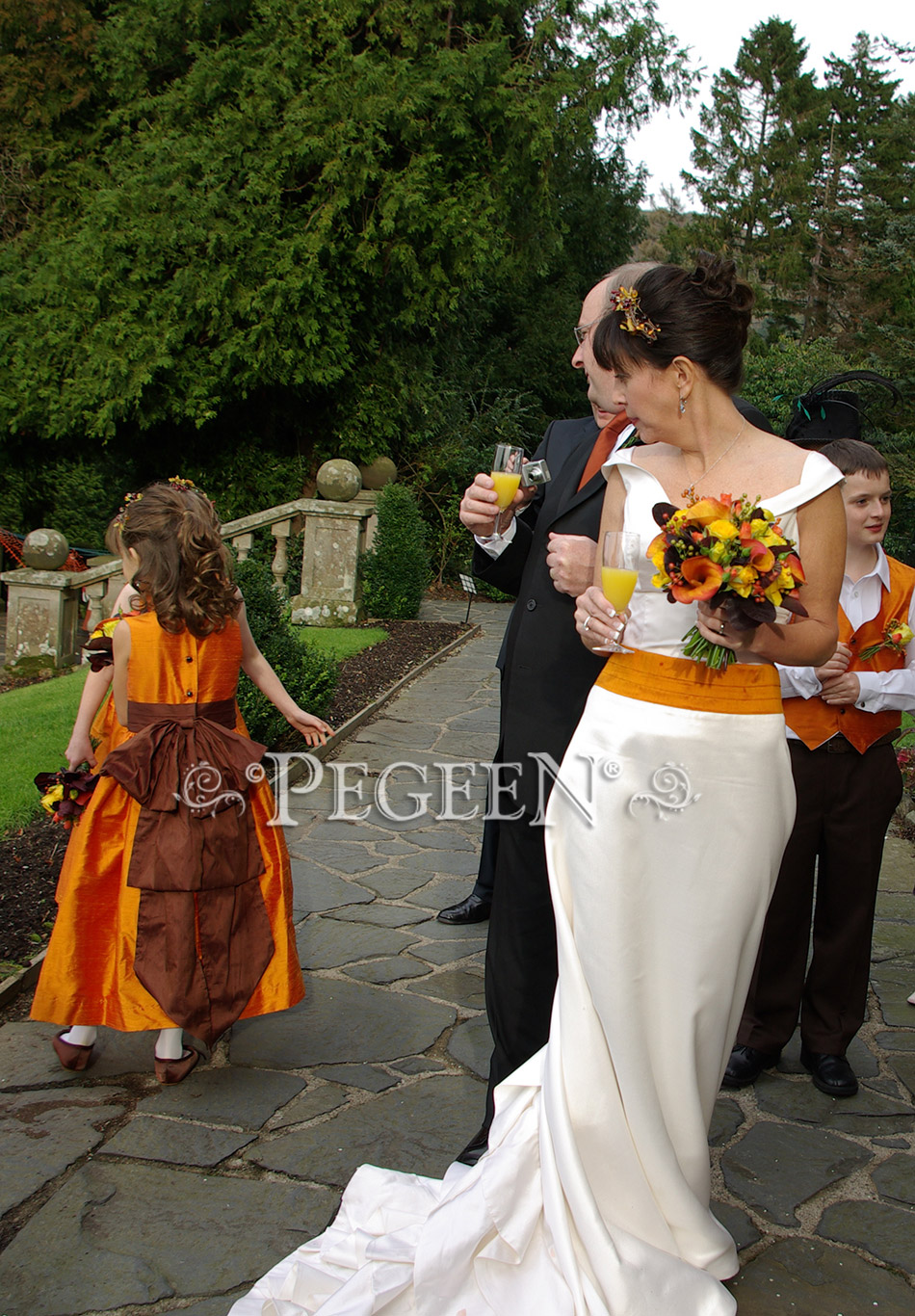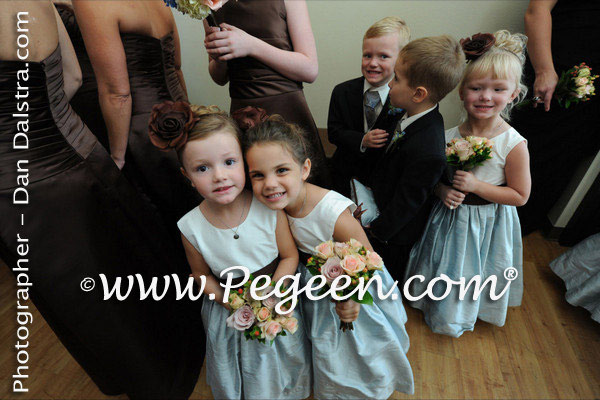 Try our Pegeen Dress Dreamer like the bride did below to design your perfect flower girl dress in shades of brown.
For this Jr. Bridesmaid, they chose our flower girl dress style 398 in Citrus Green and Semi-Sweet Brown.