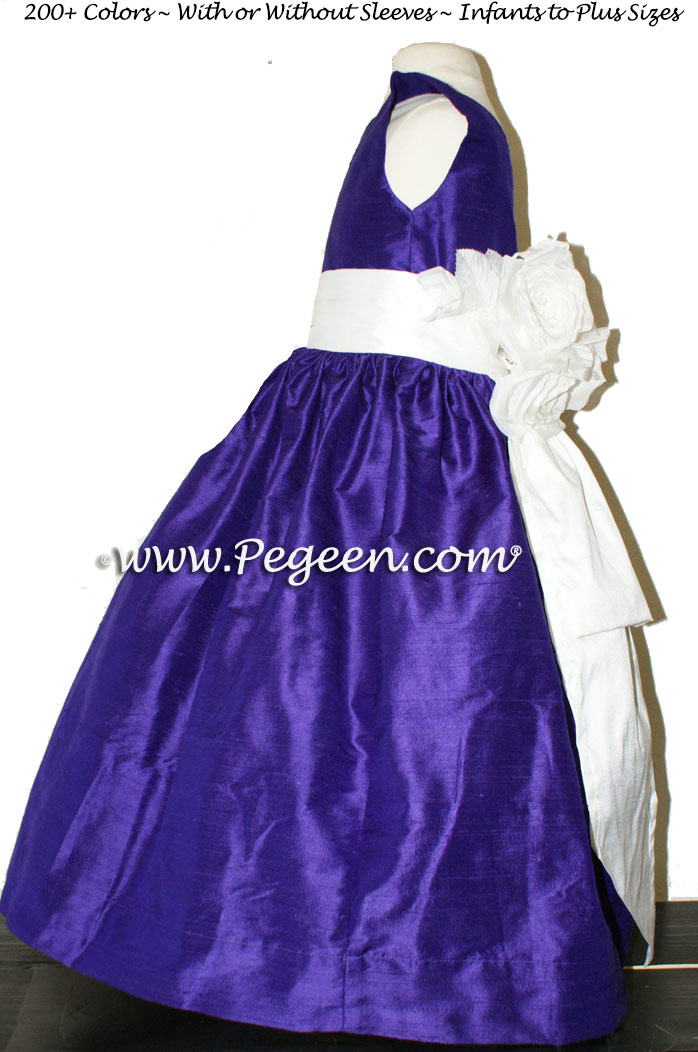 Elevate the Elegance: Transforming a Silk Flower Girl Dress with a Pegeen Signature Bustle
A simple yet gorgeous silk flower girl dress was enhanced when we added a Pegeen Signature Bustle. Any dress can have changes made to the sash and it's simple if you build it at first in our Pegeen Dress Dreamer. When pricing out your dress, the Dress Dreamer will give you real time cost so that you may decide what options to add to your flower girl dress.
At Pegeen, we believe that every flower girl dress should be as unique as the little girl wearing it. That's why we offer the magic of customization, allowing you to transform our simple yet stunning silk flower girl dress into a truly extraordinary piece. Our introduction of the Pegeen Signature Bustle takes the dress to new heights of elegance and charm.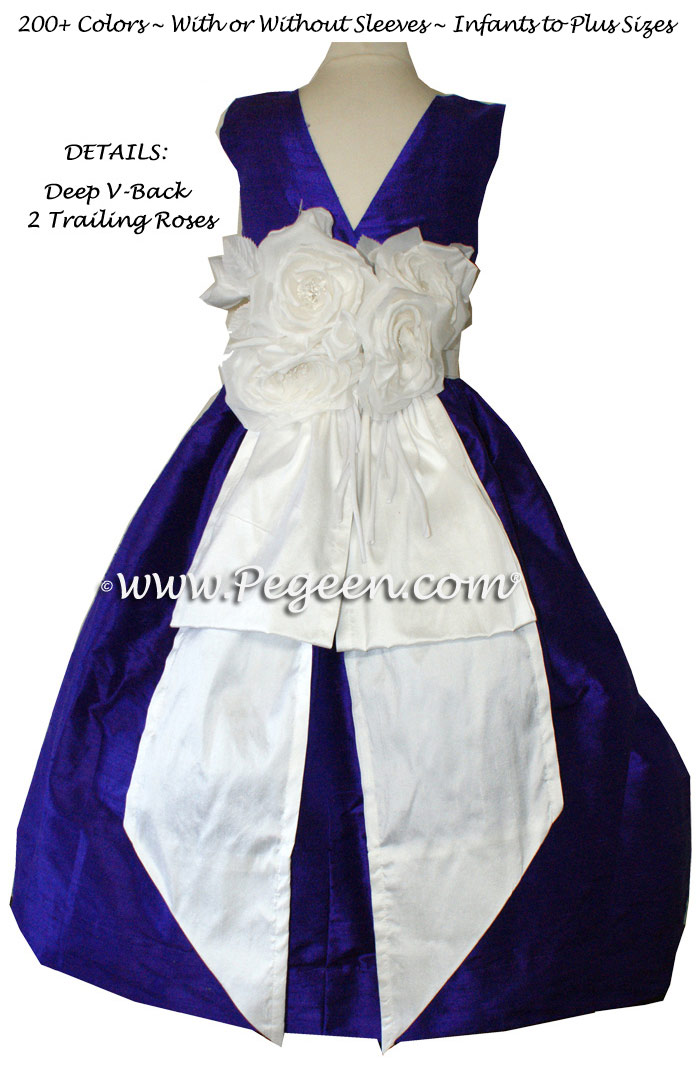 With our innovative Pegeen Dress Dreamer, the power to customize is in your hands. You can effortlessly modify the sash and explore a multitude of options to bring your dream dress to life. The Dress Dreamer provides an intuitive platform where you can experiment with different combinations and see the results in real-time. As you make adjustments, the Dress Dreamer also provides instant cost estimates, allowing you to stay within your budget while creating the perfect additions for your unique flower girl dress.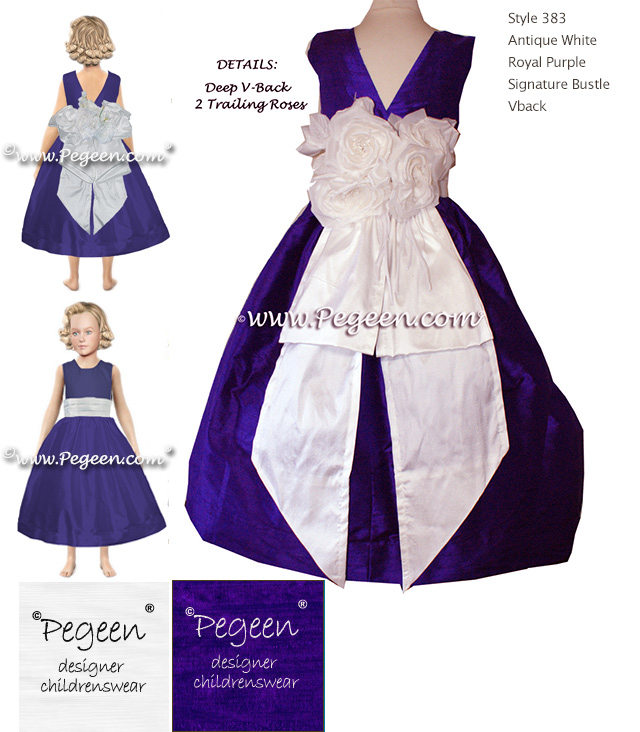 Whether you prefer a delicate satin sash, a whimsical organza bow, or an intricate lace detail, the possibilities are endless with the Pegeen Dress Dreamer. Tailor the dress to match your wedding theme, coordinate with the bridesmaids' attire, or simply indulge in your own creative vision. Our customization options extend beyond the sash as well, giving you the freedom to choose from various embellishments, such as flowers, ribbons, or even personalized embroidery.
We understand that every detail matters when it comes to your special day. That's why our team of skilled artisans meticulously crafts each customized flower girl dress with utmost care and attention to detail. From selecting the finest materials to ensuring flawless stitching and finishing, we take pride in delivering a dress that exceeds your expectations.
Experience the joy of seeing your vision come to life as you customize your silk flower girl dress with Pegeen. The Pegeen Dress Dreamer empowers you to explore your creativity and create a one-of-a-kind dress that perfectly reflects your unique style and the personality of your little flower girl.
Let us be a part of your wedding journey, guiding you through the customization process and bringing your dream dress to reality. With Pegeen, the magic of customization is within your reach. Unleash your imagination, embrace the beauty of personalization, and let your flower girl shine in a dress that is truly her own.
PEGEEN CLASSIC STYLE 383 Flower Girl Dress with back flowers
silk dress with a back bustle sash. Choose up to 3 colors, for the bodice (top) and sash and skirt, all of which is available in 260+ Mix and Match Color choices and mother of pearl button closure, and choice of silk back flower in 50+ colors of hand made, delicate silk flowers from fine habotai silk. Dress has a full gathered skirt with bustle cummerbund trimmed with a pair of real silk flowers. Sash is sewn into the skirt. All of our skirt lengths are ballet length, meaning just three or four inches above the ankle which can be customized as well. Includes your choice of short sleeves or sleeveless tank, other options available such as longer sleeves or flowers at a slightly higher price. Available from Infant through Plus Sizes, attached crinoline/petticoat and lined with silk.