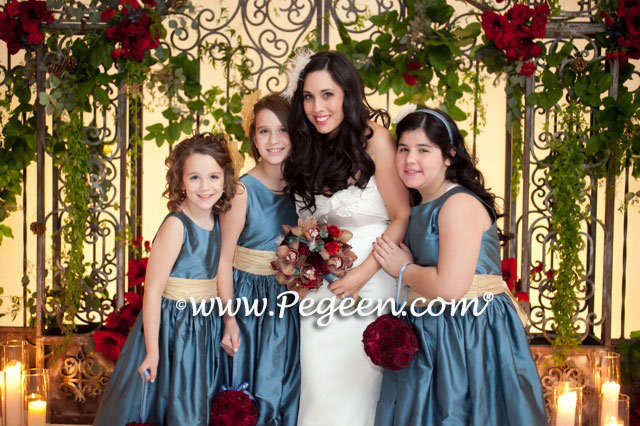 Your little girl is already cute. But when it comes to playing the role of a flower girl, your expectations get sky-high. You want her to look the cutest and sweetest. When she will start preceding the bride down the aisle, no one is going to judge for her petal-throwing skills. Instead, everyone will be focused on how utterly adorable your little flower girl is. All of it has a lot to do with the dress she will be wearing.
So, before you go shopping for flower girl dresses, keep a few things in mind so that your littlest flower girl feels confident with her appearance and comfortable in her dress. This is particularly important if dealing with measurements down the line. Pegeen has a special way about ordering for futer weddings about this process and to learn more, click HERE.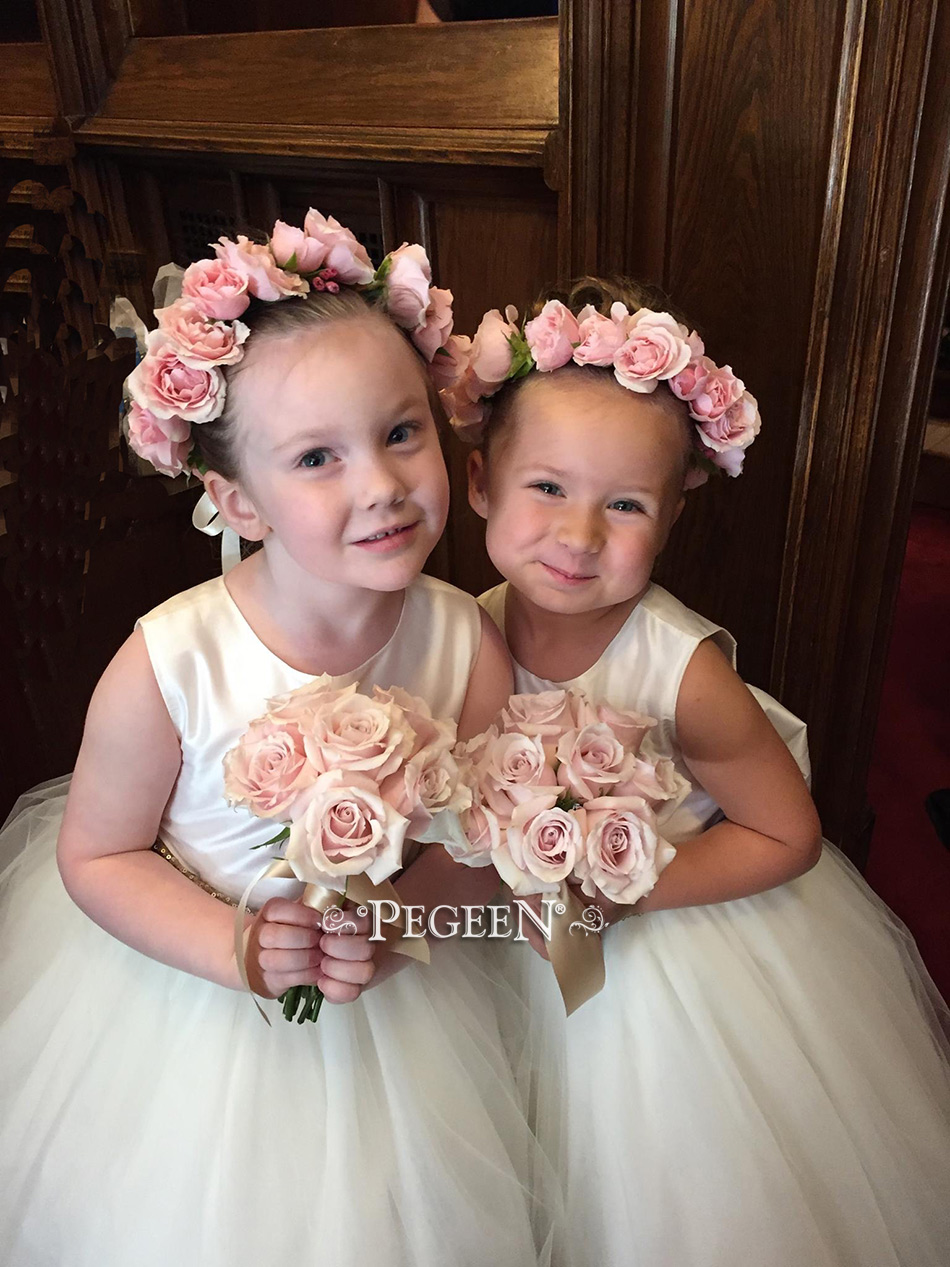 You should choose the size that fits her body.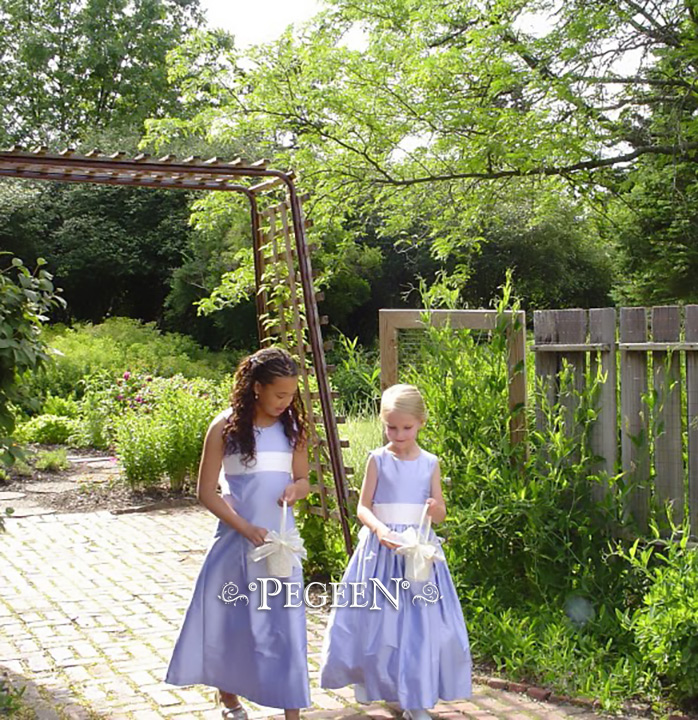 Not all little girls are slim. If your flower girl is fuller, then browse for plus size flower girl dresses. To ensure that she does not feel grumpy in her wrong-sized dress, send measurements to your flower girl dress designer. Flower girl fittings are a little bit different from wedding and bridesmaid gowns.
With little ones, you are more flexible. At Pegeen, we provide a detailed guide for plus size flower girl dress buyers on what measurements you should take and how to measure correctly.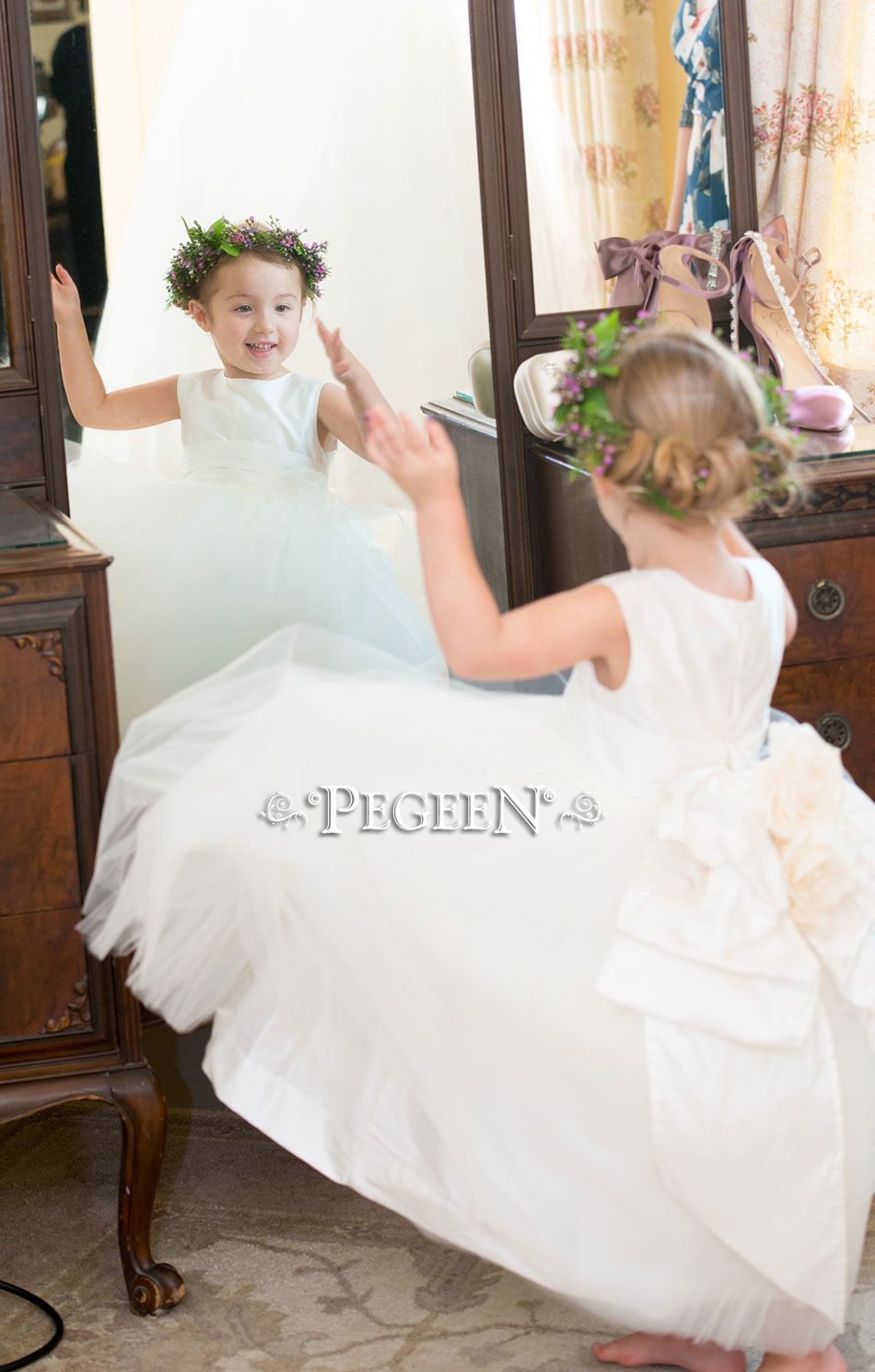 Since the COVID-19 pandemic is still prevailing in various parts of the world, a lot of couples are choosing to plan a wedding with limited guests and social distancing rules. On the other hand, many couples are just planning for their wedding now and will fix the date after things get a bit or much better.
If you are also buying flower girl dress several months before the wedding date and your girl grows faster, you should consider their growth factor too. Some misguided companies say "order a size or two up from what she's currently wearing". However, at Pegeen.com, regardless of whether you are ordering a special fit guarantee or a regular size, we prefer a remeasure sent to us, usually 8 weeks before the wedding, so that the fit is perfect. Read MORE about our guarantee.
However, due to Covid-19 interrupting supply chains (our fabrics and trims, etc) we prefer you order as soon as possible and "guess" the size for the time being. We will send instructions about providing measurement at the correct time.