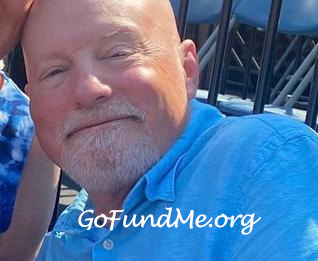 There is no other way to say this but it's heartfelt way to ask for everyone's help.
I decided, as president and founder, to send an email out this morning to my old (and new) customers because, in my opinion, most have become friends throughout the years. I am extraordinarily blessed to know you and feel every story about a wedding or the excitement of a upcoming ballet performance means to much to me. Owning a business is one of the greatest things known to me. It gives me joy to jump out of bed everyday.
Our company, Pegeen.com Flower Girl Dress Company, is known for its exceptional customer service, with someone always available to assist you. However, my personal life has been challenging due to my husband's accident caused by a driver with a suspended lisence who was texting. As a result, I have been frequently taking him to doctors and hospitals, with my team stepping up to cover my responsibilities. Despite not always being able to apply my makeup (lol), I am grateful for their support during this difficult time. My girlfriend came to visit me and saw the pressure of running a business that I love, but seeing me wipe another tear every time time there was a new issue and took it upon herself to start a GoFundMe.
MANY of us have these kinds of stories happen to us - we just hope it doesn't happen to us quite this way. I am sending along the "ask" that you find it in your heart to forward our link to your social media - maybe with luck we hit on the right person with multiple followers who can help. (Even social media work is hard for me this past year with all mu spare time needed for Jim.)
Lastly, of course, more sales would help. Two years of pandemic hell, and yes, I know you experienced it as well, particularly ballet schools and small businesses like me. You may have even taken advantage of our special offers if you continue to buy product from Pegeen through our Customer Loyalty Program or if paying by ZELLE. If you fee you can take advantage of our sale, great. If you feel like you have followers you can send a simple forwarding message for his GoFundMe - then even better. Every bit is going to help.
I want to express my gratitude to those who have supported me during difficult times. Your calls to place orders and check on my husband have wiped away many tears. Despite the challenges, I am grateful to continue creating stunning costumes, beautiful Bat Mitzvah dresses, and unforgettable wedding attire for the little ones - especially the girls who struggle to find the right size. It's these "littles" that remind me of why I do what I do and give me a sense of purpose.
I am reminded of Sally Fields' famous Oscar acceptance speech, "You like me, you really like me." The support and kindness I have received from all of you have made me feel loved and appreciated. Thank you from the bottom of my heart.
Please feel free to read the GoFundMe here.
Family Friend turns to GoFundMe for struggling senior with complications after accident by driver with suspended license