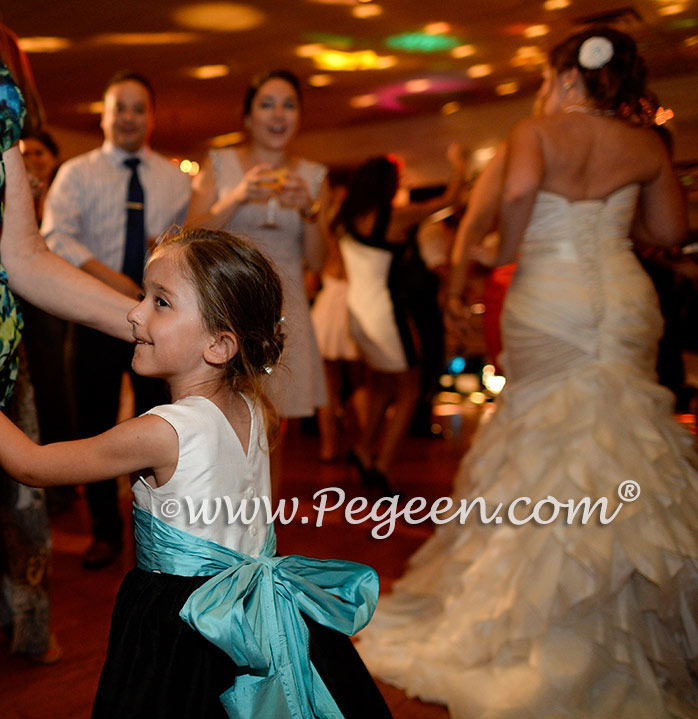 This flower girl was an important part of her family's wedding ceremony.
Choosing the perfect dress for her is essential to make her feel special and add to the overall charm of the occasion and the bride chose her dress using our Pegeen Dress Dreamer. If you're looking for a unique and elegant dress, a silk black and aqua flower girl dress was the perfect choice.
Silk is a luxurious fabric that exudes elegance and grace. It is soft, comfortable, and feels wonderful against the skin. Black and aqua are a beautiful color combination that adds a touch of sophistication to any outfit. When combined with silk, they create a stunning effect that is perfect for a formal event like a wedding.
Our customer wanted to see what her daughter's dress would look like before she ordered it. So, we made this dress in our Pegeen Dress Dreamer: Black and aqua silk flower girl dress flower girl dress Classic Style 398. At the end, she choose a lighter, more blue color than Tiffany Blue called Bahama Breeze. It's a lovely shade of aqua blue. She also added a v-back.