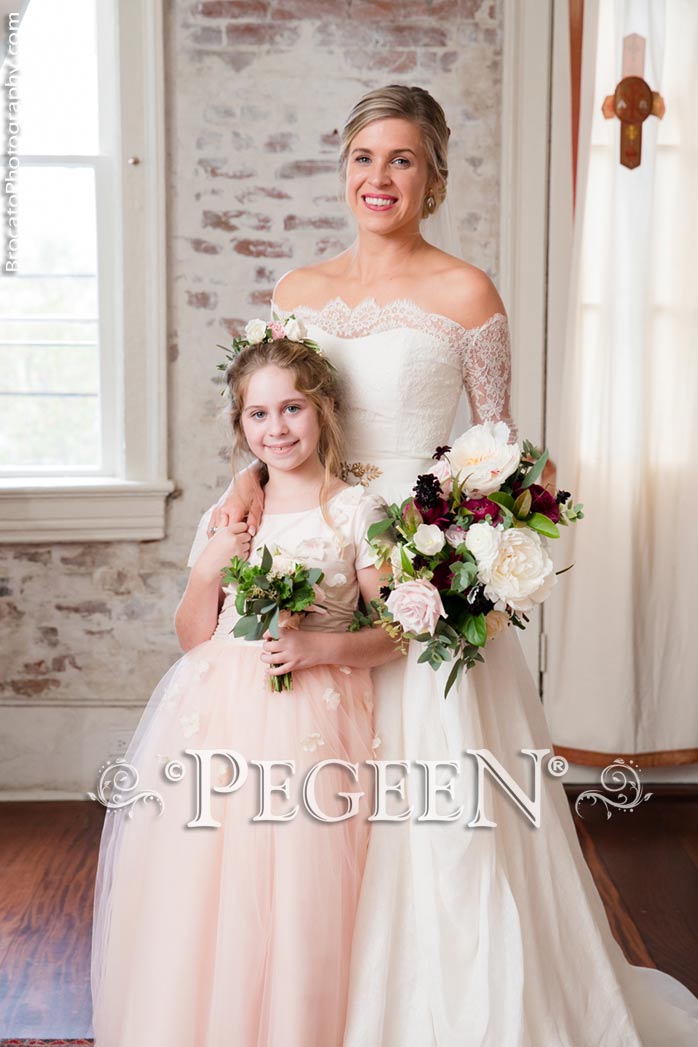 Sharing a past Wedding Of The Year winner in the heart of New Orleans!
Absolutely thrilled to have been part of this French Quarter unforgettable celebration in the heart of New Orleans! It was a remarkable experience to see our flower girl dress at this wedding, especially for someone like me who grew up in a family of musicians. Music has always been in my blood, and New Orleans, with its rich musical heritage, felt like a homecoming. The vivacious culture, the soulful jazz, and the city's deep-rooted history were a dream come true.
However, it's not just the music that captivated me in New Orleans. I'm an architecture enthusiast, and the city's structural charm and age excite me almost as much as the music. Every corner of this city tells a story, and I find endless inspiration in its historical beauty. I must admit, I'm already itching to return.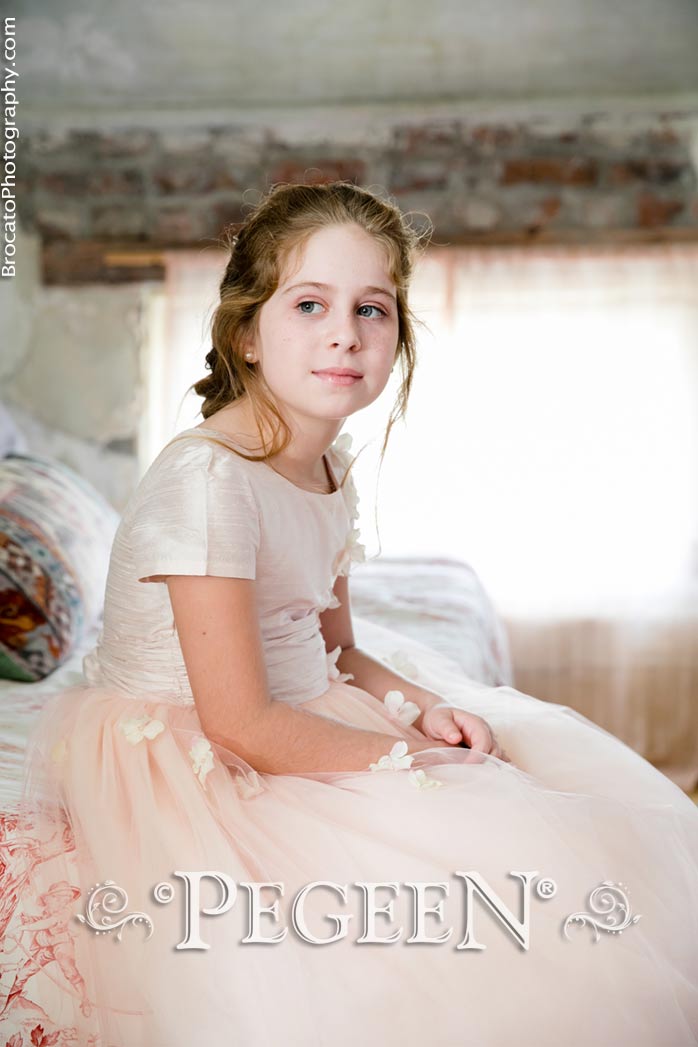 For Alexis' wedding, we had the privilege of dressing her lovely flower girl in a Pegeen Style 911 dress. This exquisite creation featured blush pink silk with delicate covered buttons, shimmering tulle, and tiny silk flowers adorning the bodice and skirt. The soft blush tones of this dress perfectly complemented the romantic New Orleans setting, creating a vision of elegance and charm.
What made Alexis and Max's celebration even more special was their embrace of the true New Orleans spirit. They celebrated in style with a 'second-line' parade that followed their wedding, leading them to the reception. It was just an ordinary night in the city, but an extraordinary one for them!
And speaking of extraordinary, our Flower Girl Dress & Wedding of the Year contest has showcased some truly remarkable celebrations. Over the next several posts, I'll be highlighting past winners as we build anticipation for the announcement of the 2022-23 winner. It's always a tough decision, and I've been known to take my time choosing. But this year, and perhaps going forward, I plan to pick just one winner. Stay tuned for more amazing love stories and wedding moments! #NOLAWedding #LoveAndMusic #WeddingMemories