Previously Featured FLOWER GIRL DRESSES of the WEEK | Pegeen
Each week we try to highlight one of our favorite flower girl dresses about to walk down the aisle. Since we have begun, we have featured over 60 of our favorite selections. Here are some of the recent ones.
For details of a particular flower girl dress, click the dress image.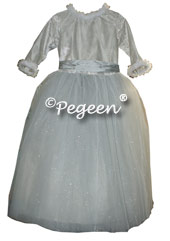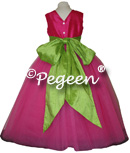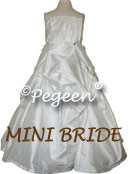 Featured Photographers, below:

Left, Top to Bottom Row 1: DavidBalkPhotography.com, TomBagby.com, self, GeneHiga.com, GinaMcLeanPhotography.com, self, CorsentinoPhotography.com
Center, Top to Bottom Row 2:
BostonImages.com
, JordanMatter.com, KristenPhoto.com, RFMIllington.com, ArmorAndMartelPhoto.com, self, UrichPhotography.com

Right, Top to Bottom Row 3:
CurryPhoto.com
, NeysaruhlPhotography.com, self, self, JordanMatter.com, self, self

Pegeen Flower Girl Dress Company ~ 9147 State Rd 535 Orlando, FL 32836 ~ Shipping World Wide Since 1982