2015 Family Wedding & Flower Girl Dresses of the Year | Pegeen
Cindy and Patrick - 2015 Wedding of the Year Runner Up: Meurer Image Photography l 760.805.1519 Carlsbad, CA
Bride choose Pegeen Style 306 for her daughters dress, Style 398 for the Jr Bridesmaids and Style 402 in Peony Pink with our Pegeen Signature Bustle
For our second wedding, we chose the wedding of Cindy and Patrick, a true love story of love the second time around.
Family Wedding and Flower Girl Dresses of the Year were in Champagne, Petal and Peony Pink. Her daughter wore Peony Pink
Styles used were Jr Bridesmaid: Short dress - Style 306 ~ Dress for flower girl - Style 402 ~ Dress for middle Jr Bridesmaids - Style 398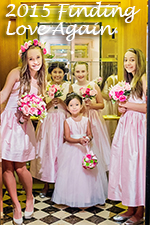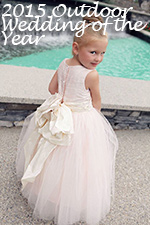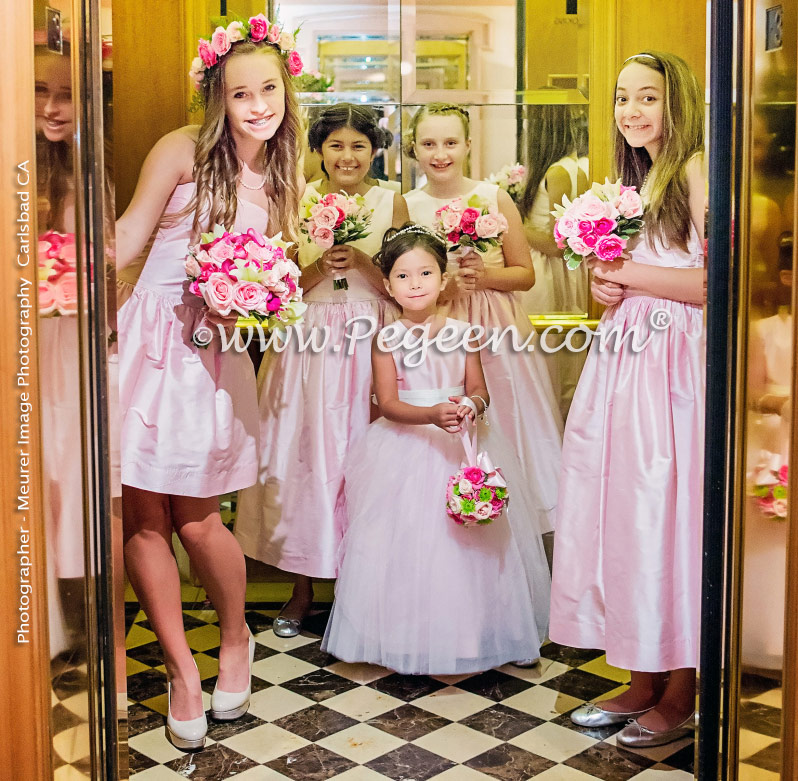 Flower Girl Dresses/Wedding of the Year 2015 Runner Up in Peony Pnk and Champagne Silk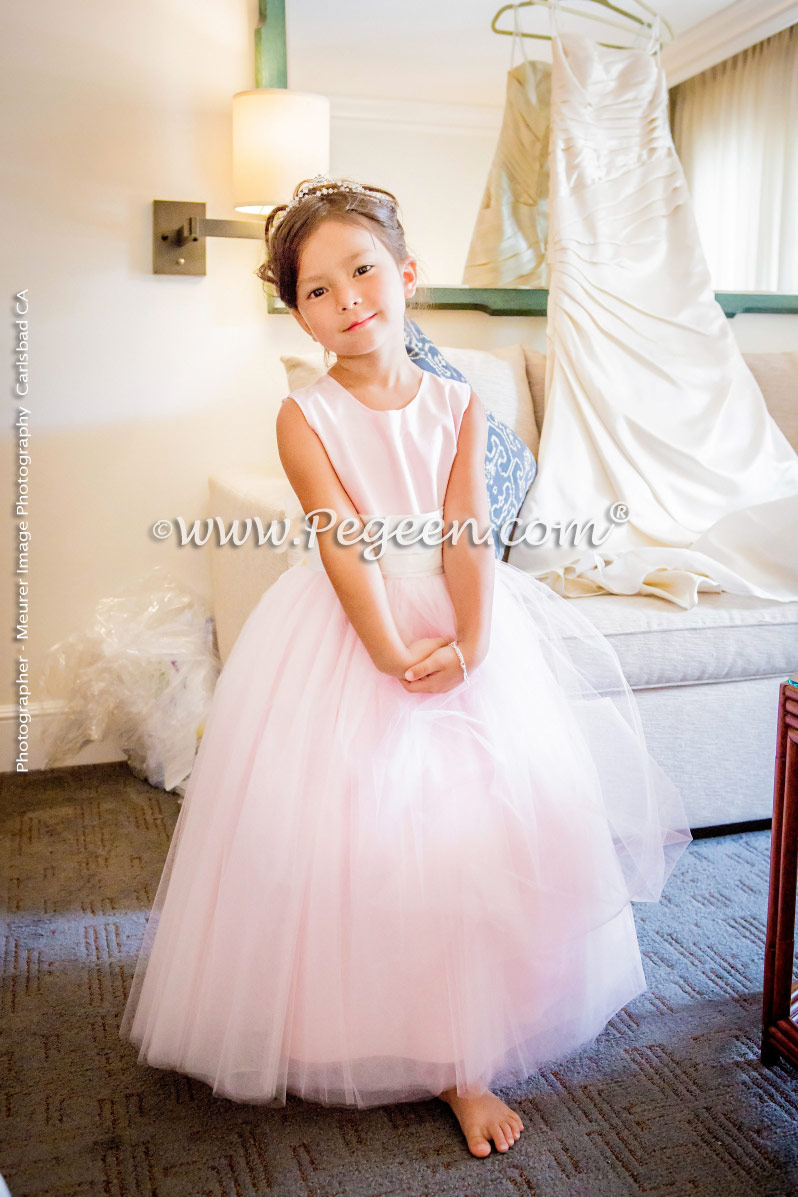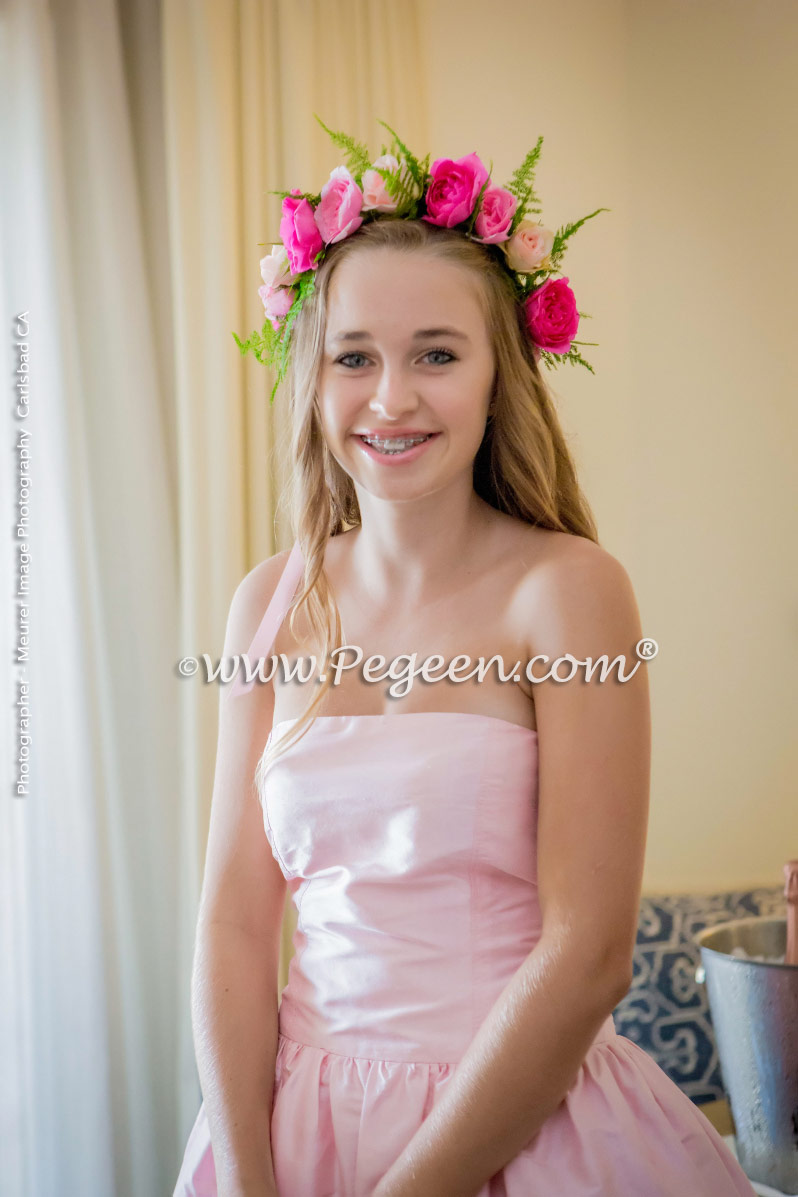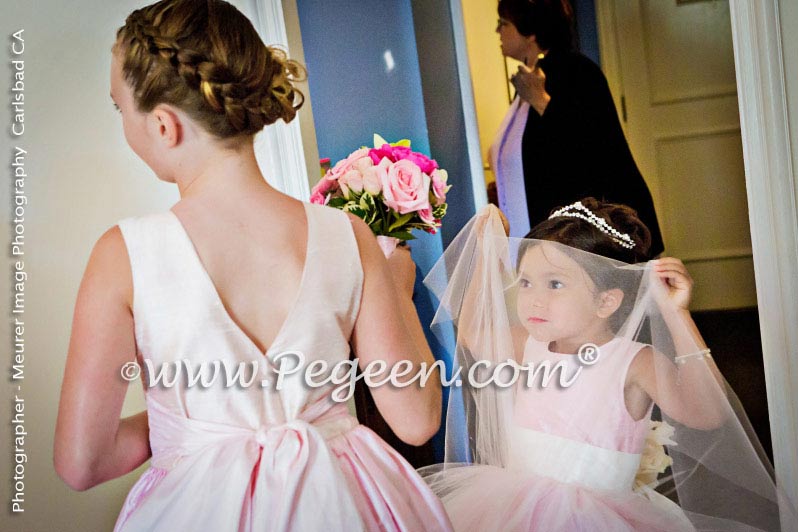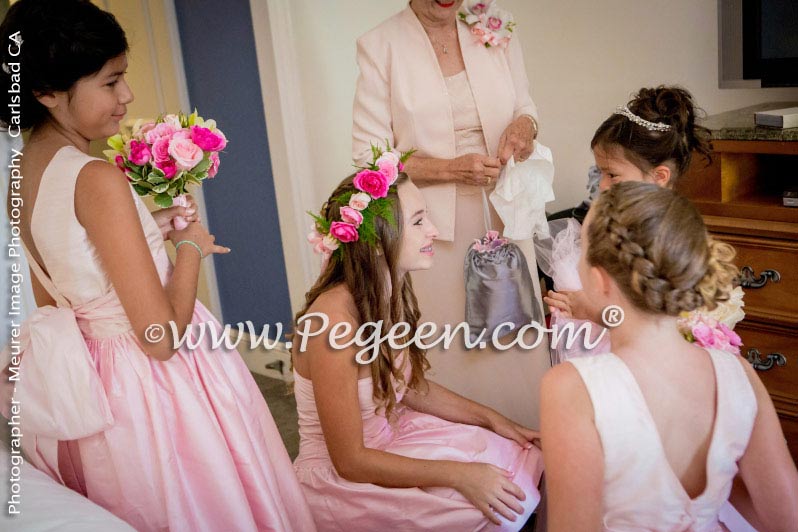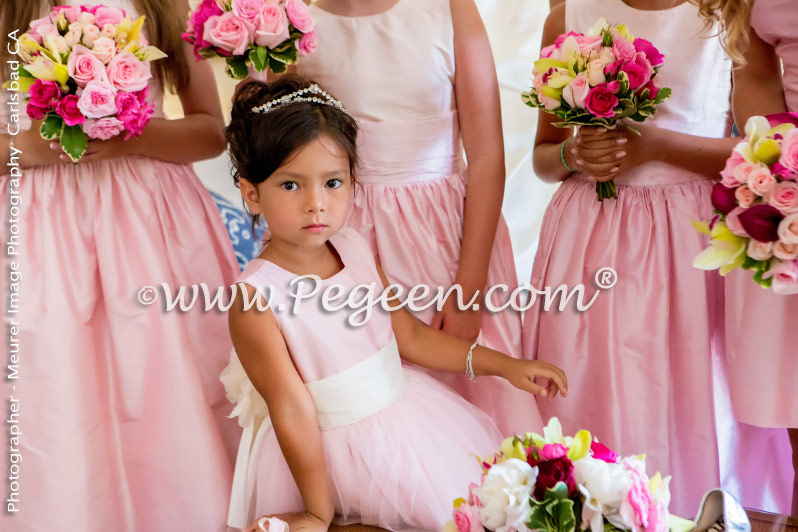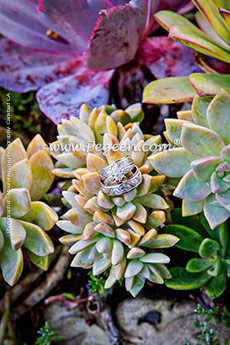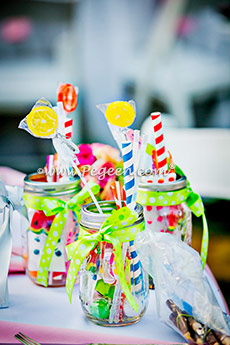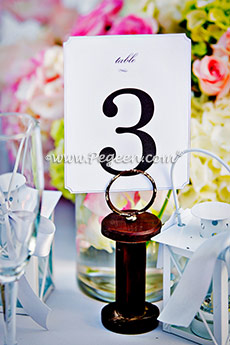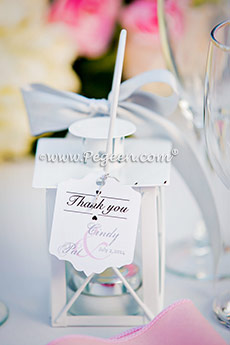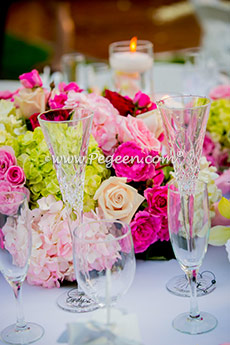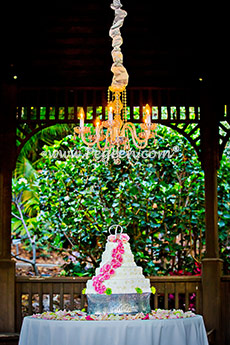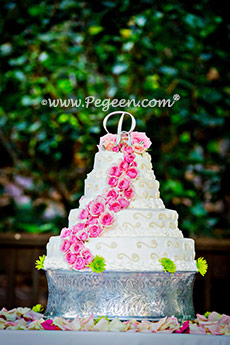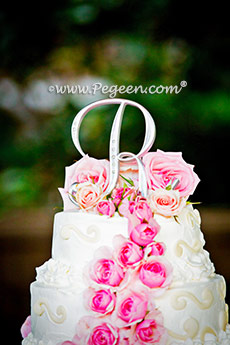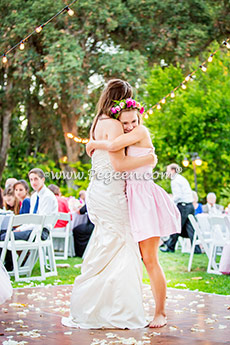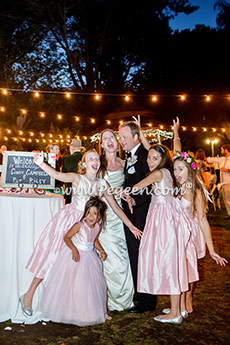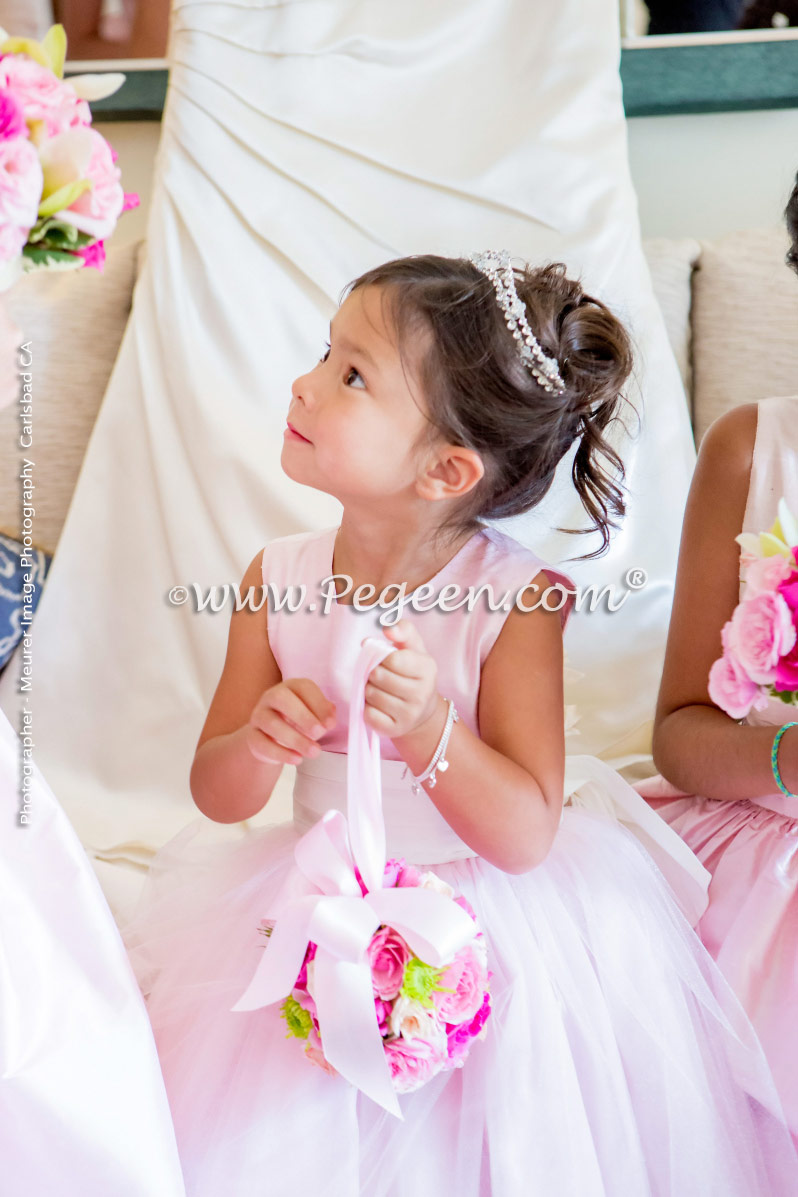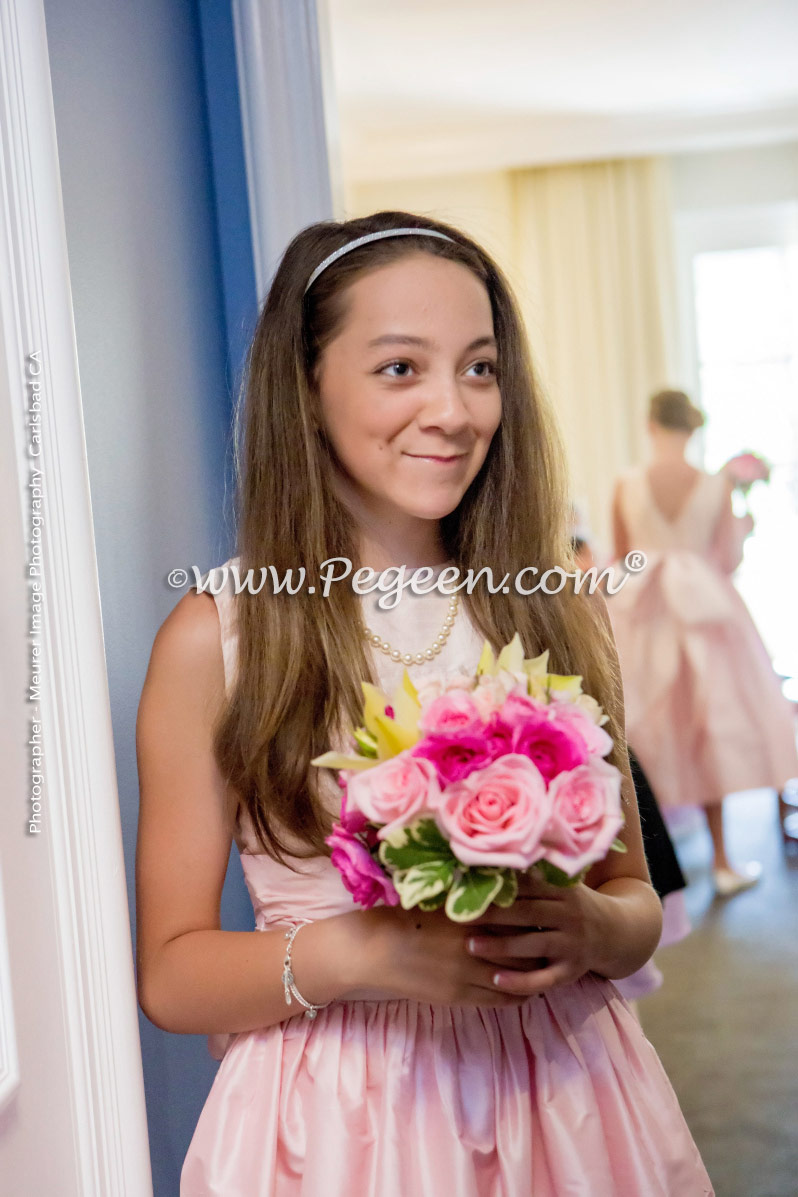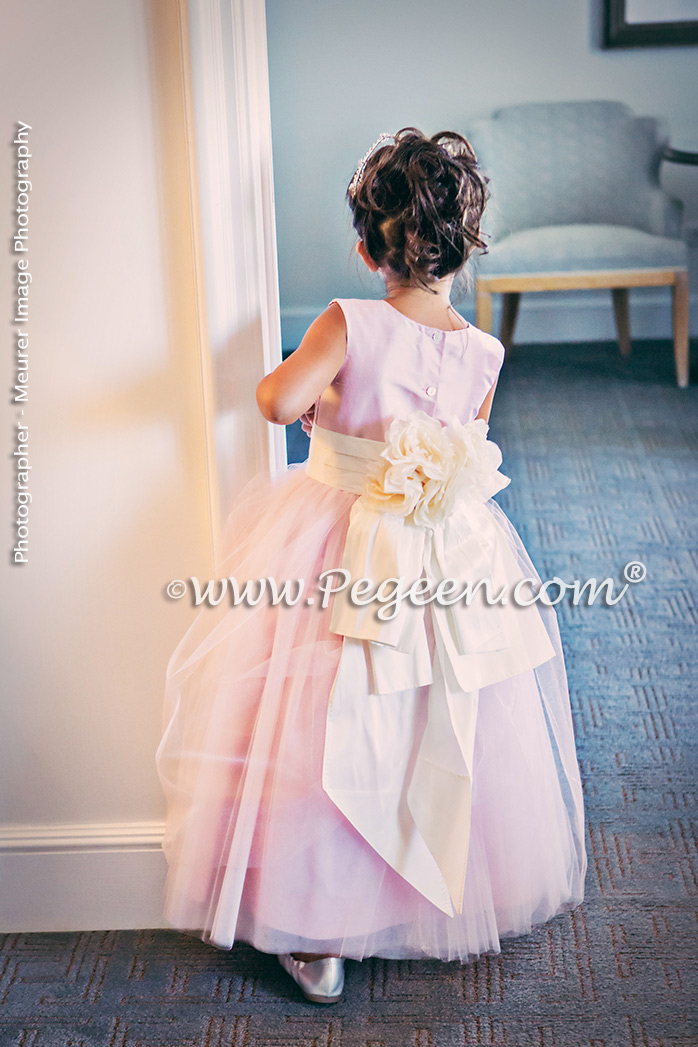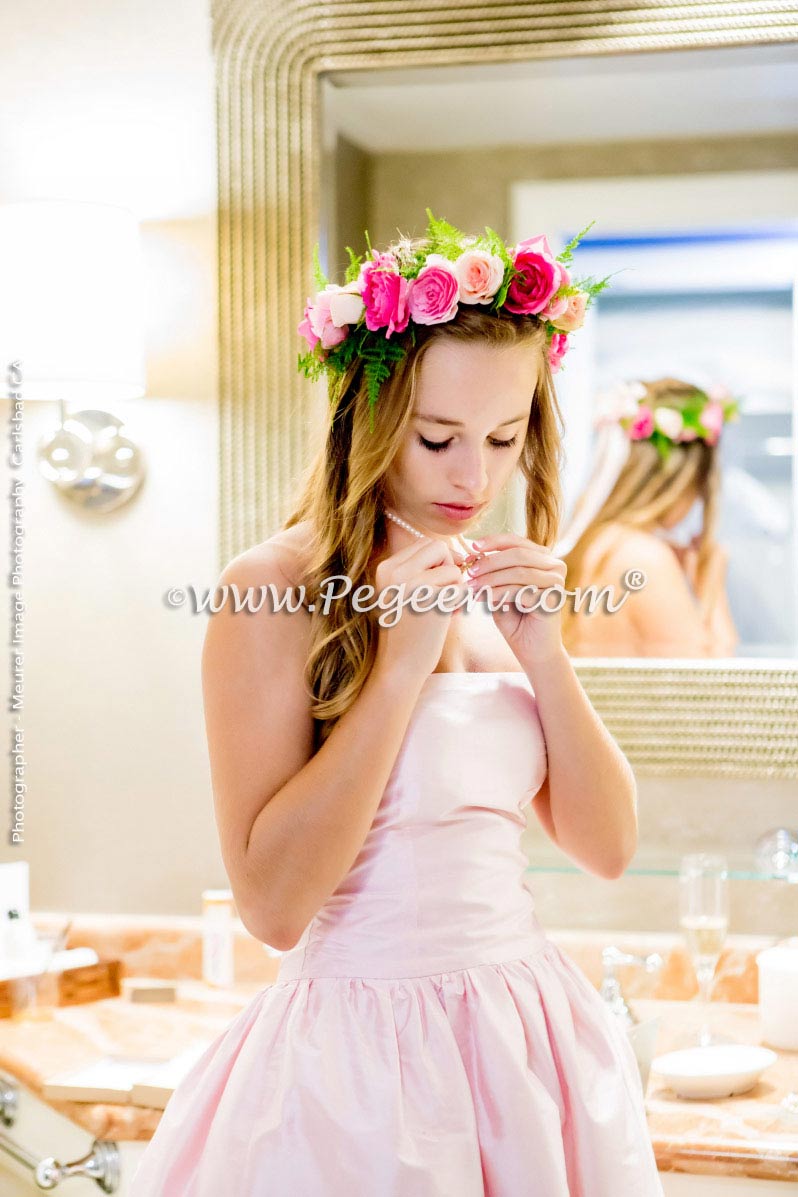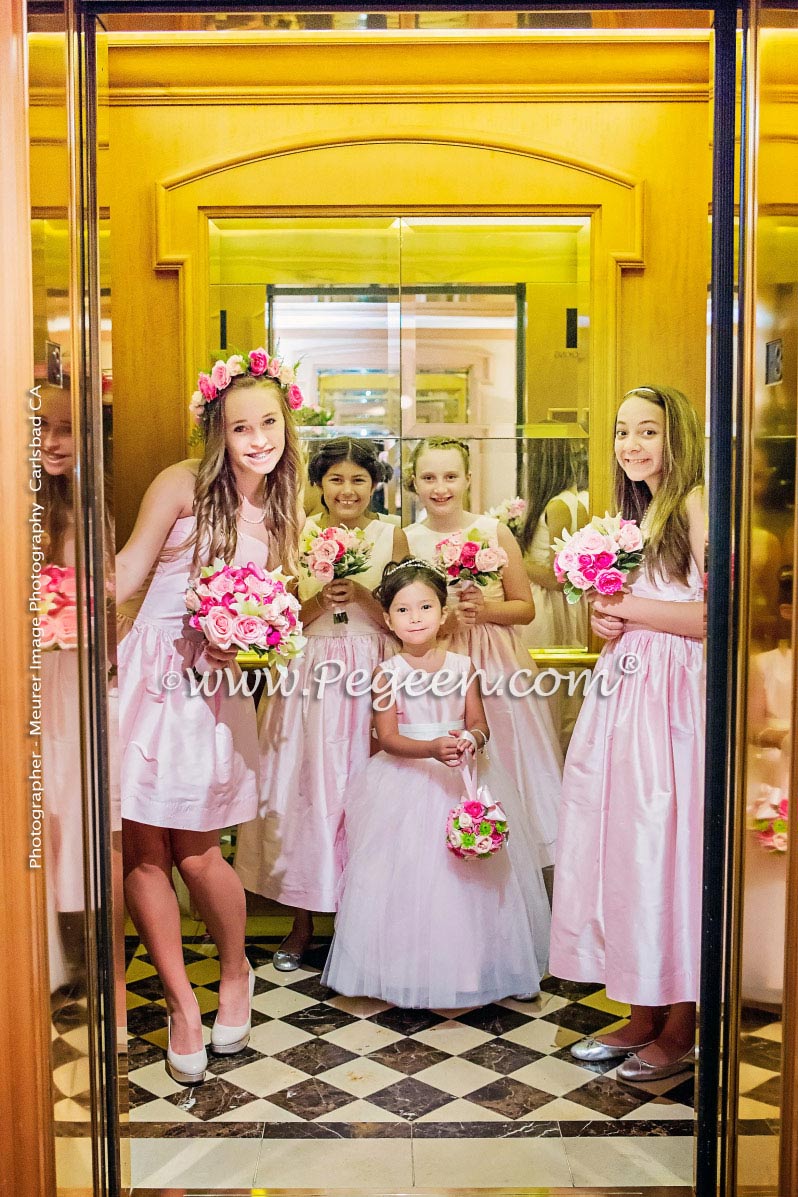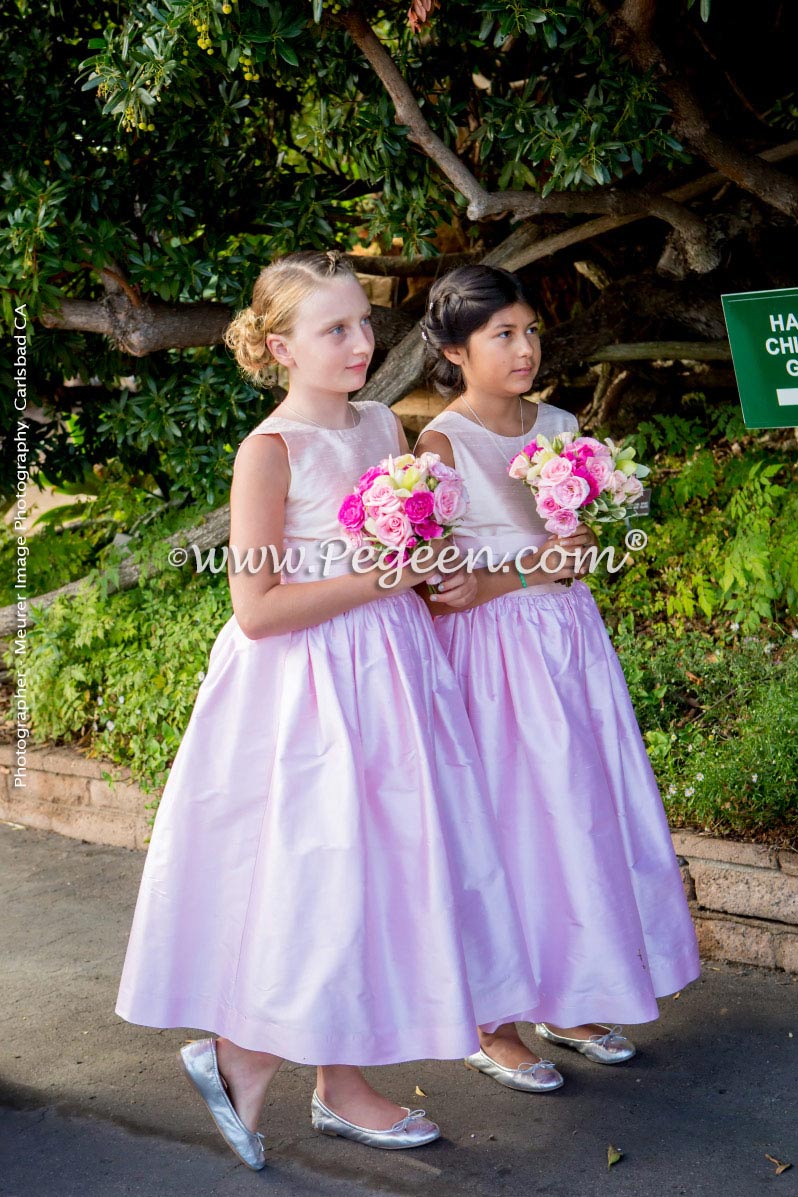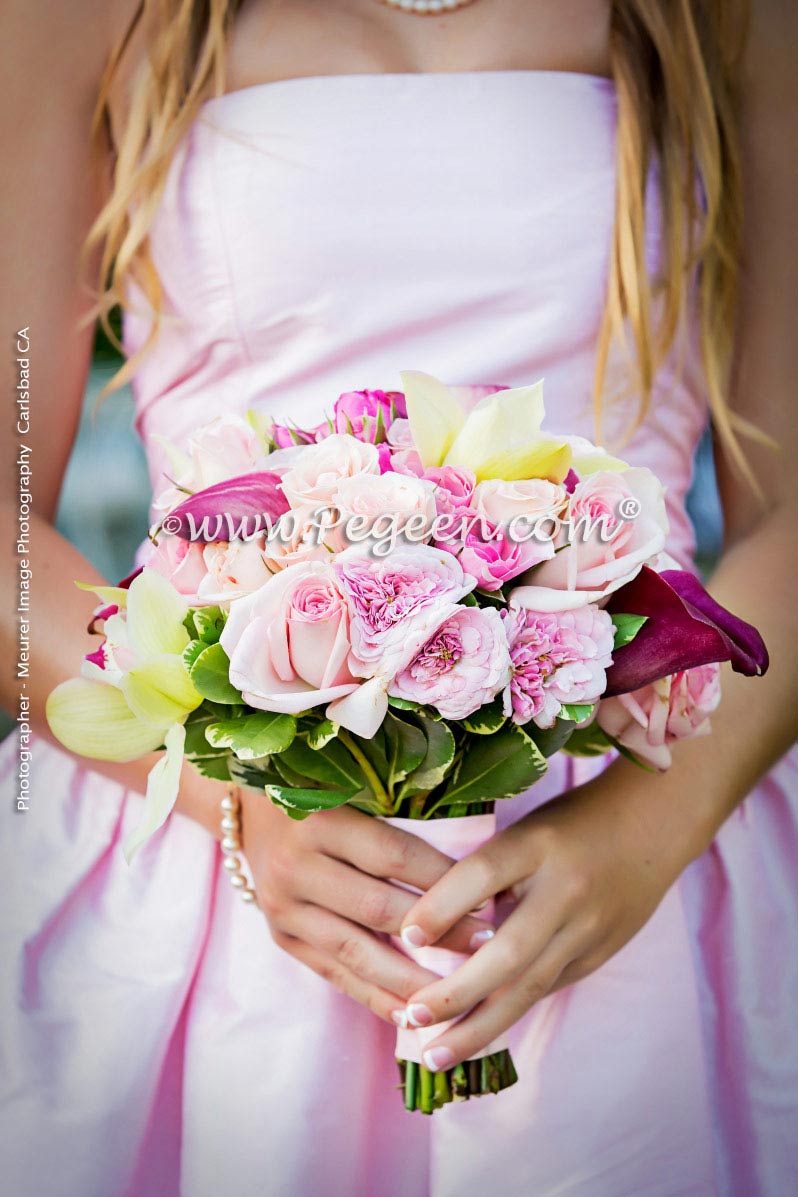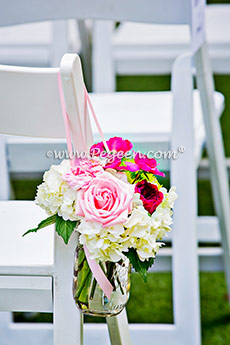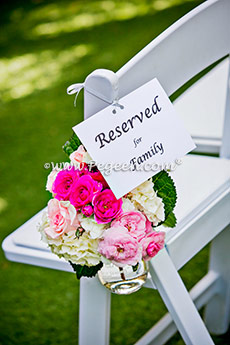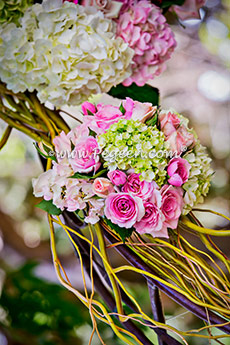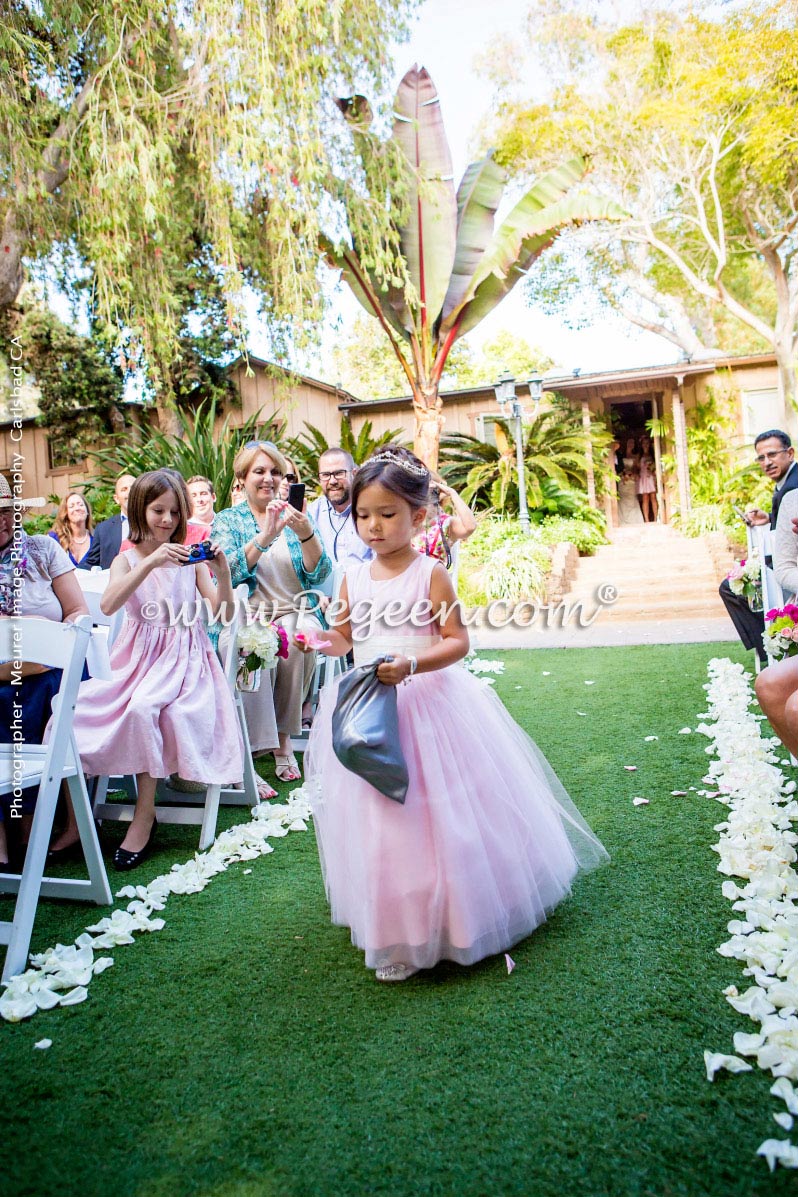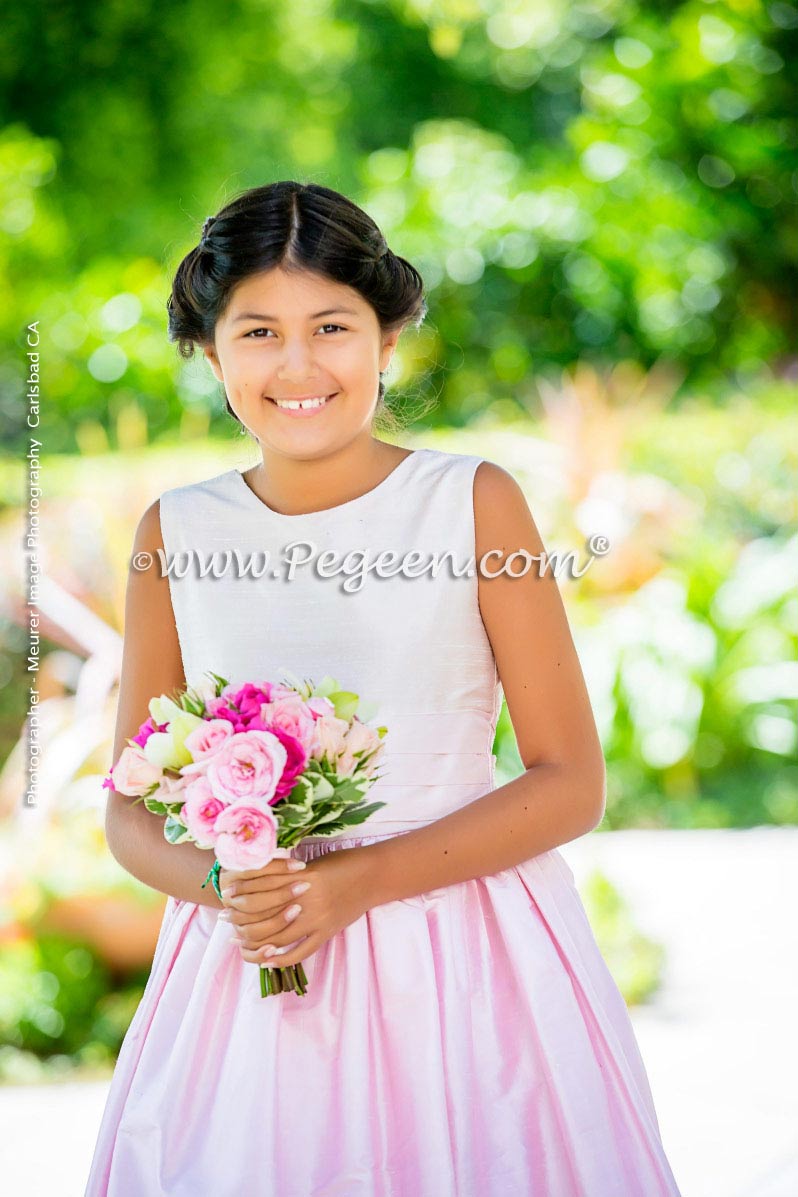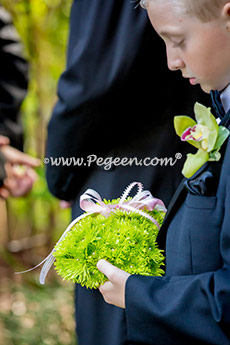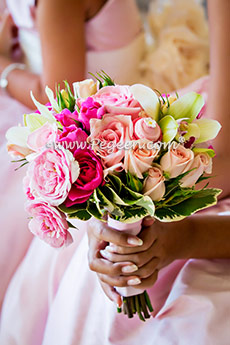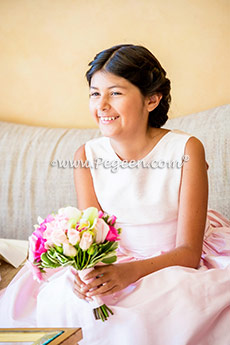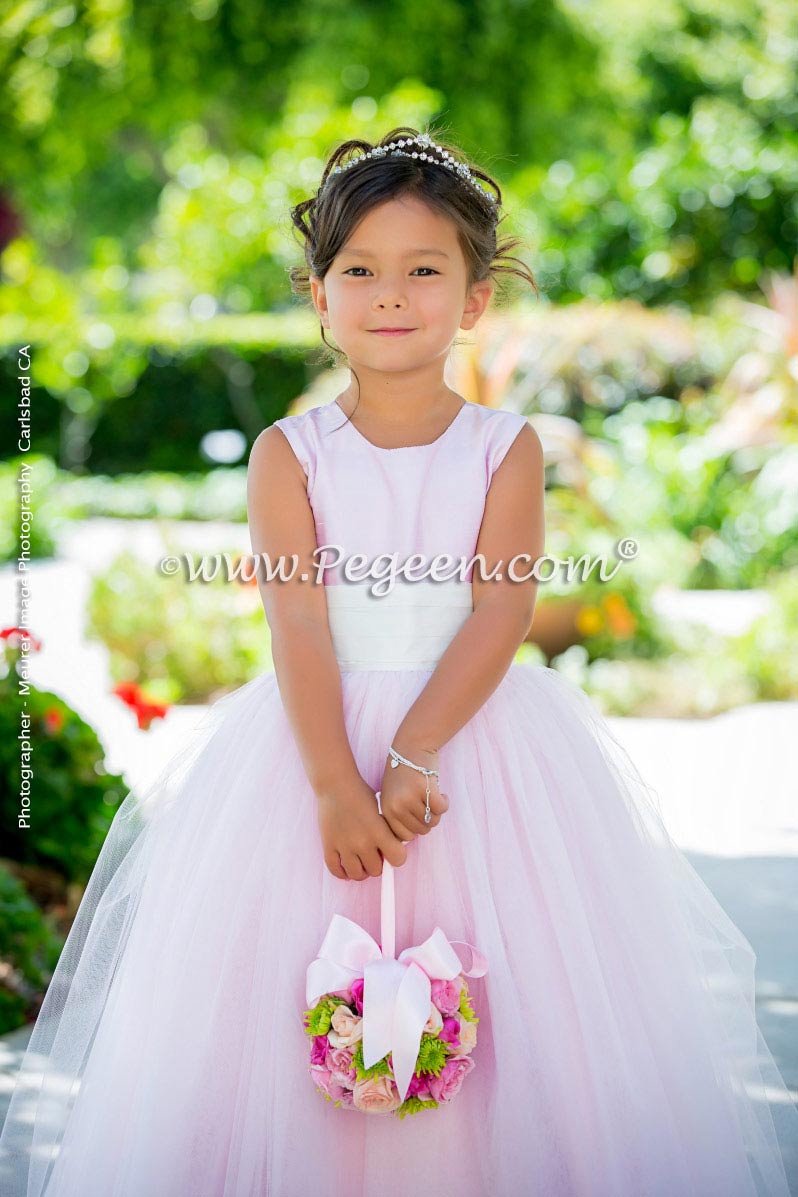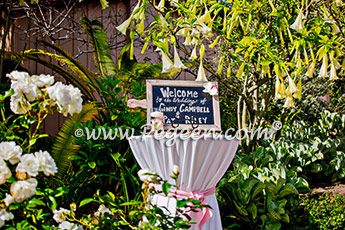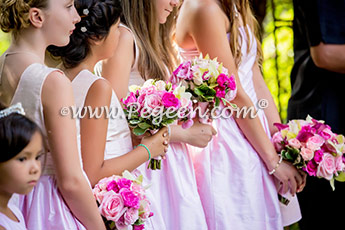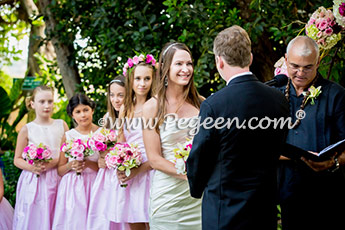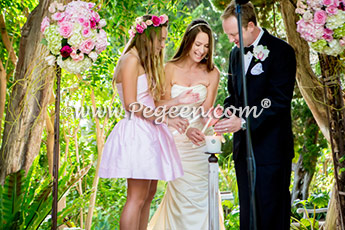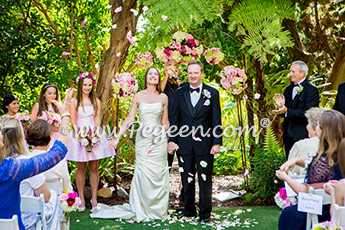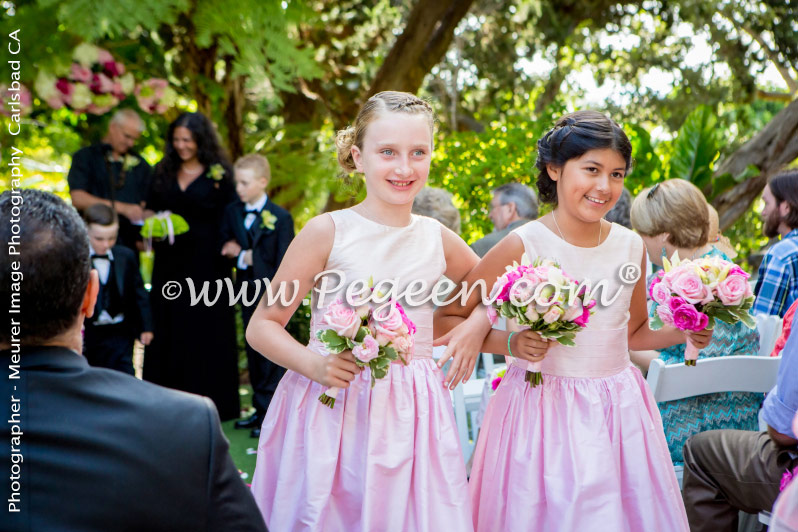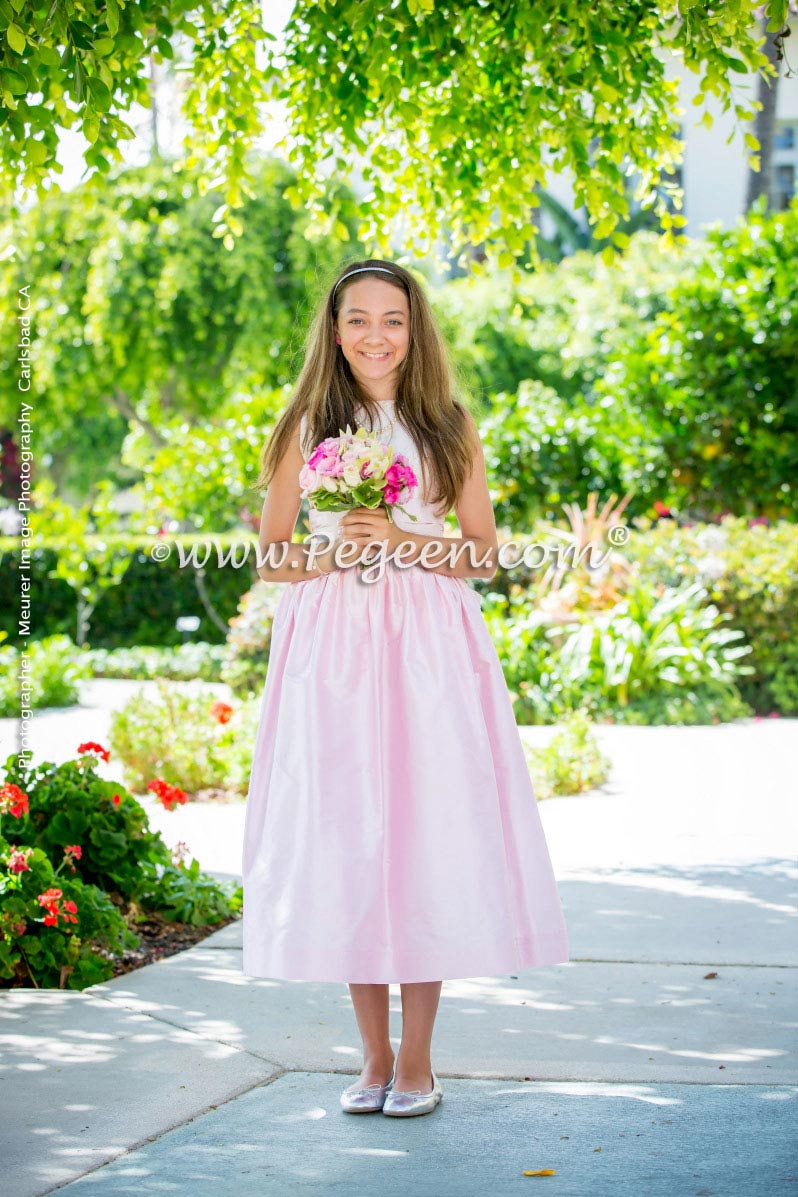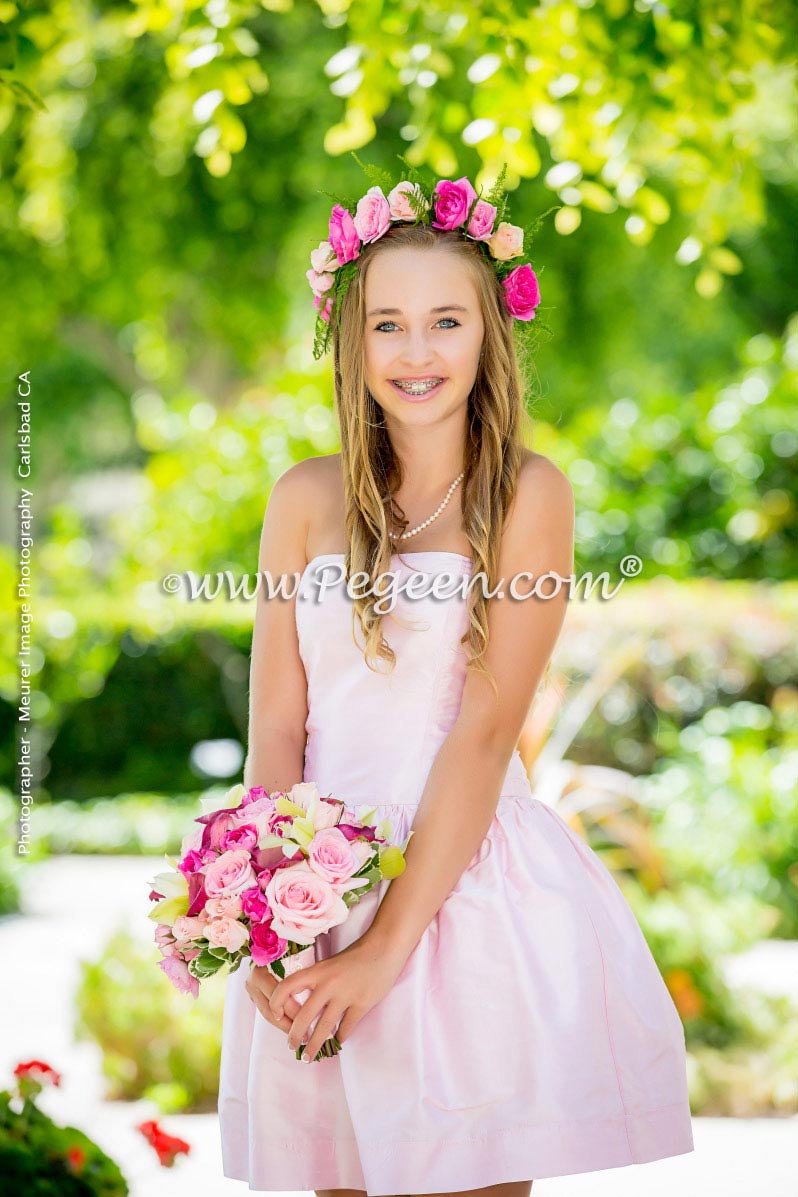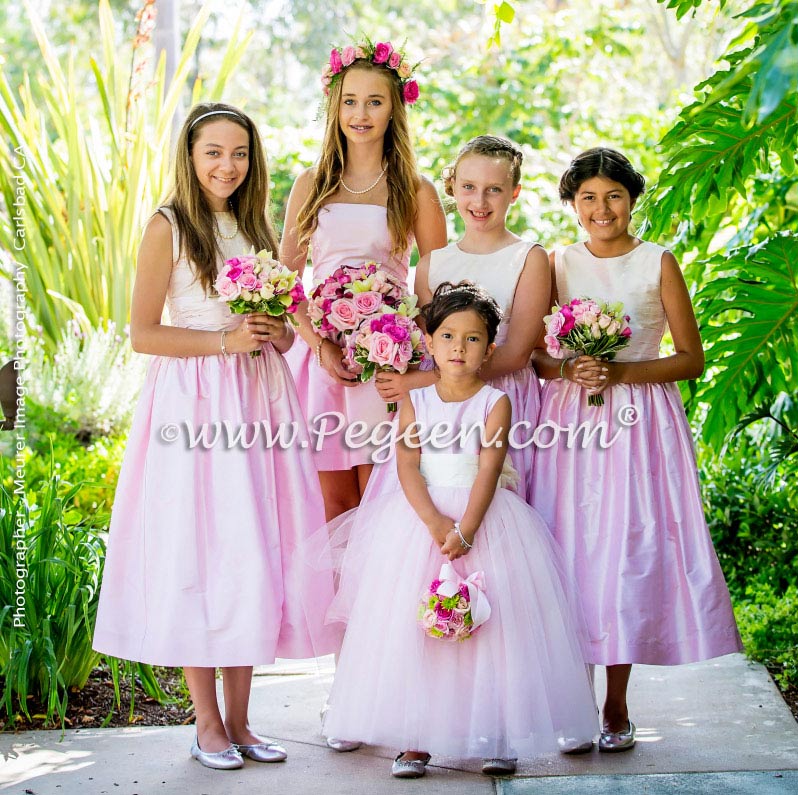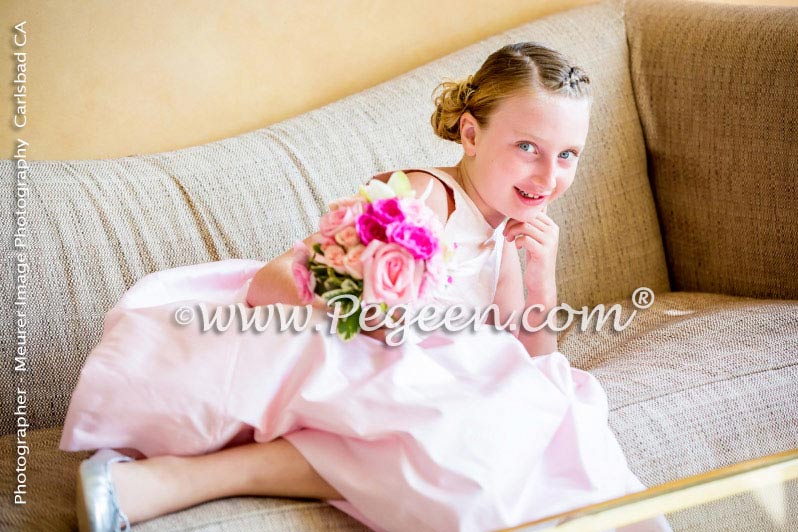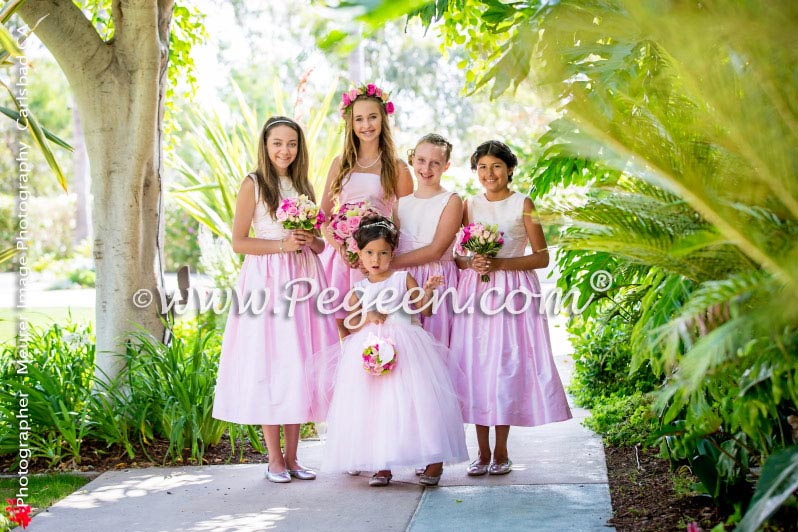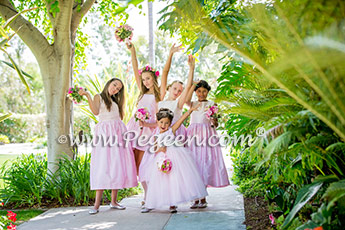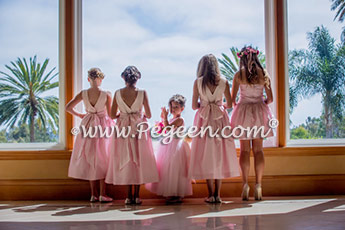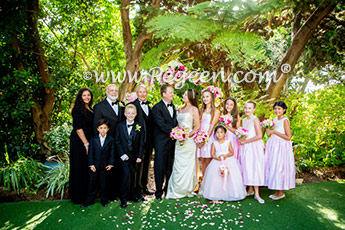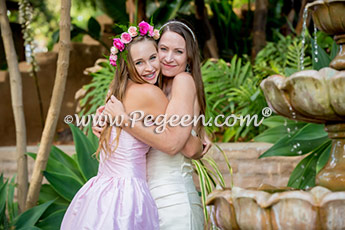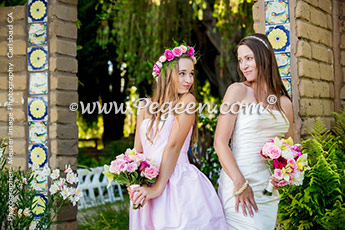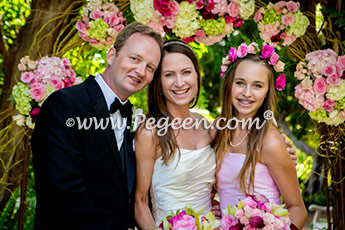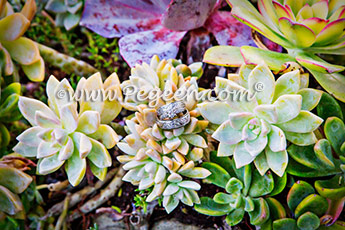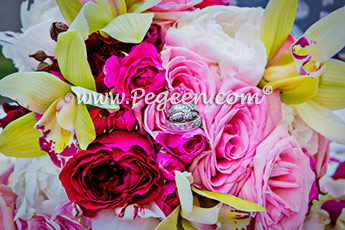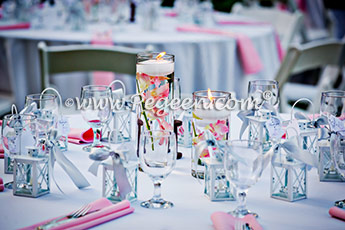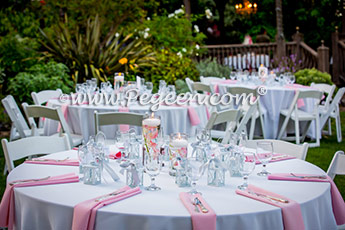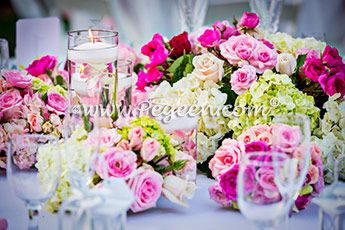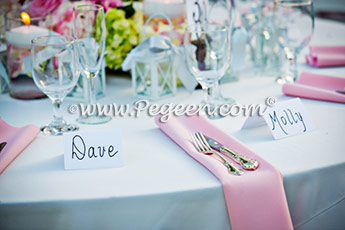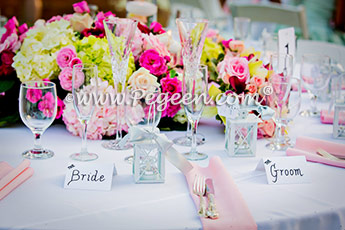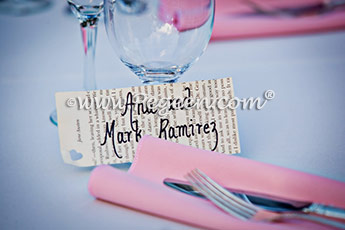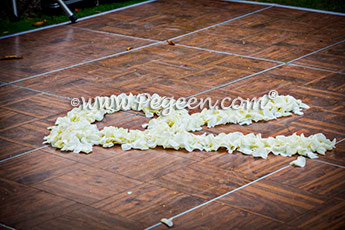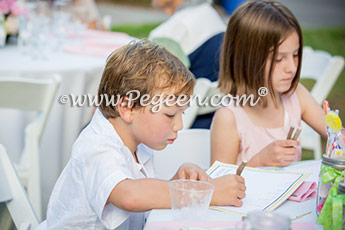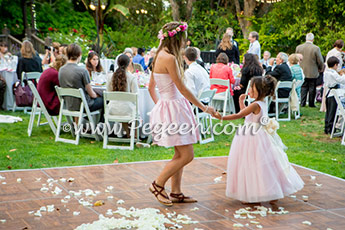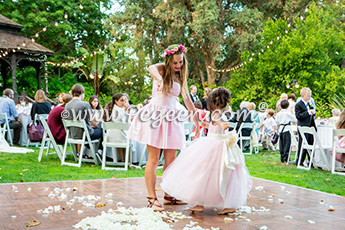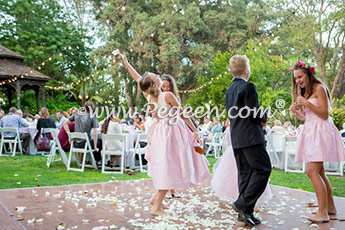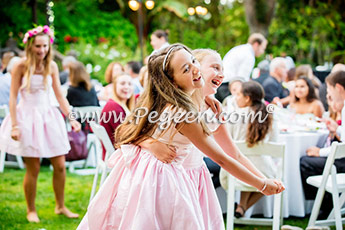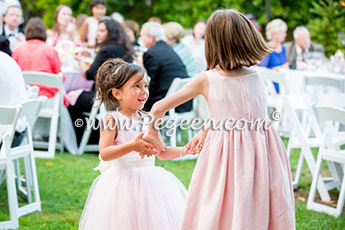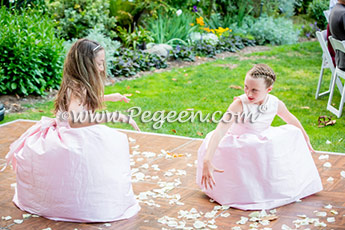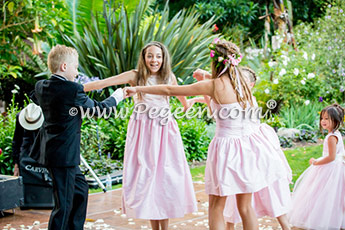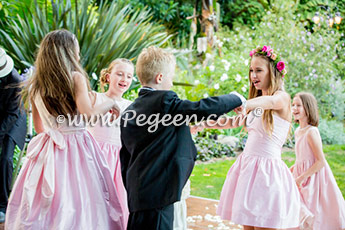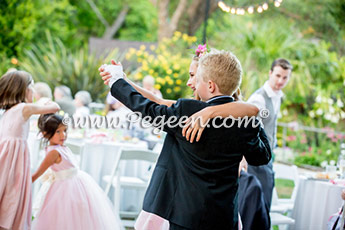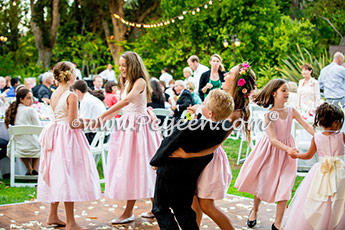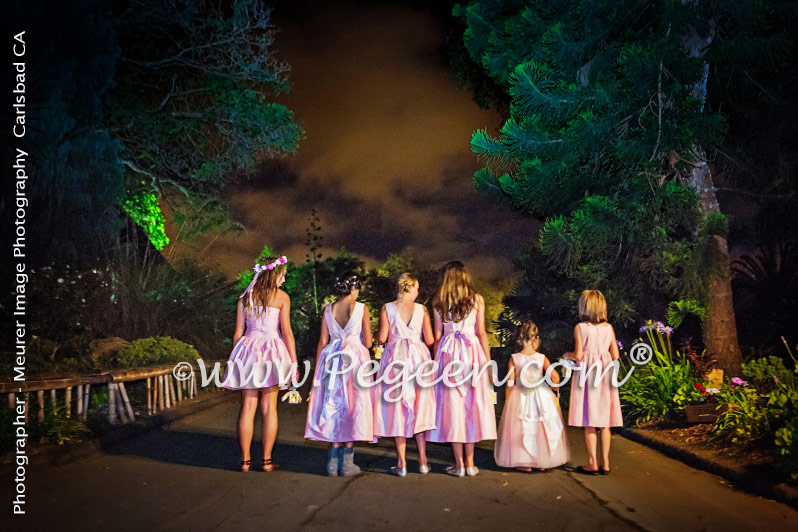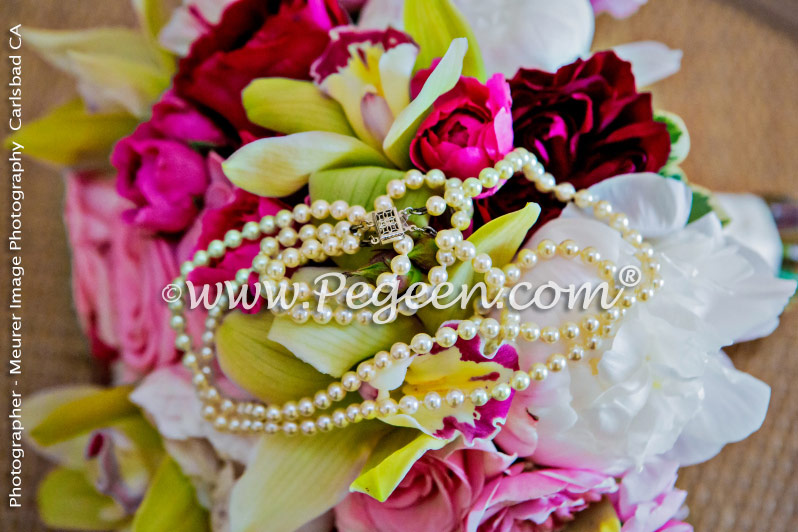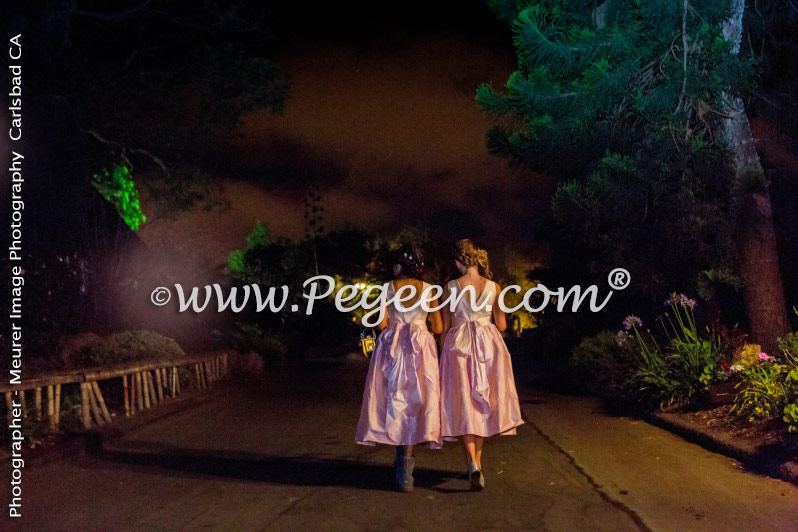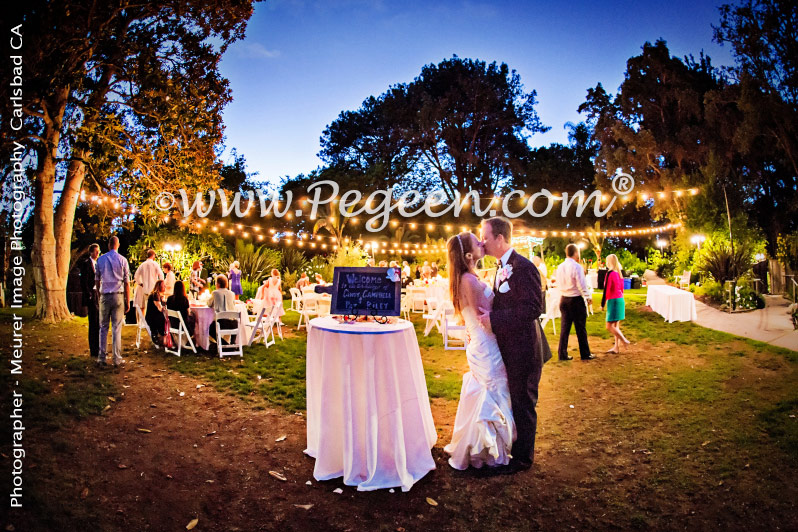 Wishes do come true! As a bride in my forties, I wanted to feel young and beautiful. Choosing my sixteen-year-old daughter, Maddie, to walk me down the aisle set the tone for an elegant and delightfully sweet ceremony. With Maddie also my maid-of-honor, I next selected my little nieces as a flock of flower girls. Once we found Pegeen and chose colors, my darling girls became a bouquet of roses.
Altogether, I had five girls in soft billowing silk: Maddie, sophisticated yet sweet in a simple silk bustier with a short flounce of skirt to showcase her darling figure. Next, were three tall girls in identical tea-length dresses: Pat's niece, Aaliyah (11), and my nieces, Sophia (11) and August (8). Delightfully, their height and hemlines were nearly exact – so captivating in their otherwise contrasting beauty. Sophia chose the color pallet after I was considering just ivory. She said to her mom, Nancy, "Aunt Cindy needs something more special for her wedding!" Boy, did she choose something special! The petal-pink skirts, with peony bodices and new ivory sashes, capture the quintessence of a perfect summer day.
Pegeen Flower Girl Dress Company ~ 9147 State Rd 535 Orlando, FL 32836 ~ Shipping World Wide Since 1982
hidden
Back to Top