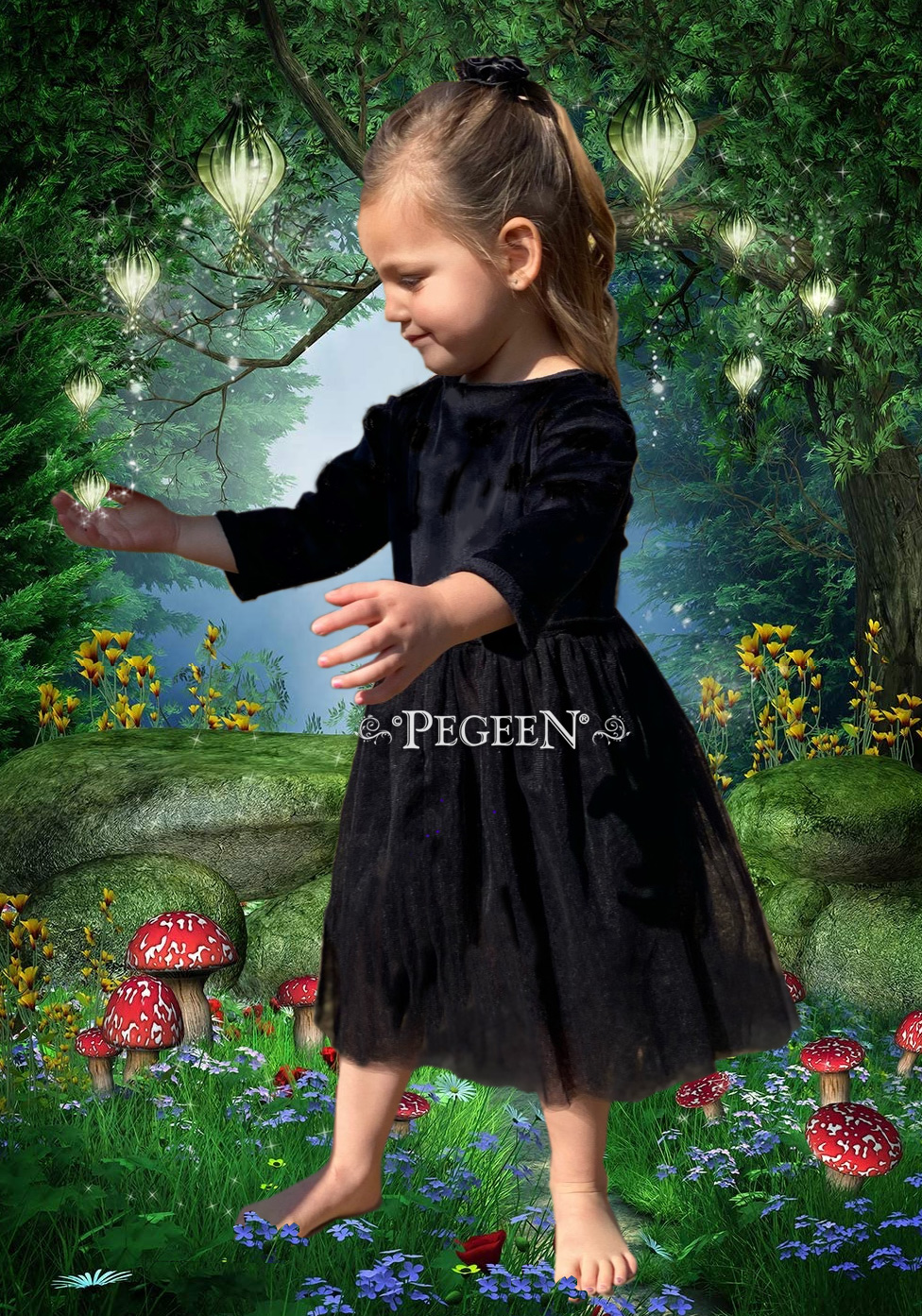 Need a flower girl dress for one the run packing?
A flower girl dress for every situation and budget. When Covid 19 first hit, some states were still allowed to have weddings but they were limited in size or conducted via ZOOM. This flower girl dress was designed with that small wedding in mind, just throw it in a suit case and go! Custom velvet and mesh Flower Girl Dress with an unlined skirt and privacy shorts. Choose color for the dress and skirt and separate color for the ribbon sash. Slips over the head. Includes a ribbon sash. 30+ colors of velvet. Available from Infant through Plus Sizes.
Slip over head top with a mesh skirt, has separate shorts. Shorter, knee length. 3/4 Sleeves and velvet minky bodice. Comfortable to wear this flower girl dress at a wedding, school or dance, parties, Sunday or any occasion. Durable enough for everyday. Machine wash, hand dry.