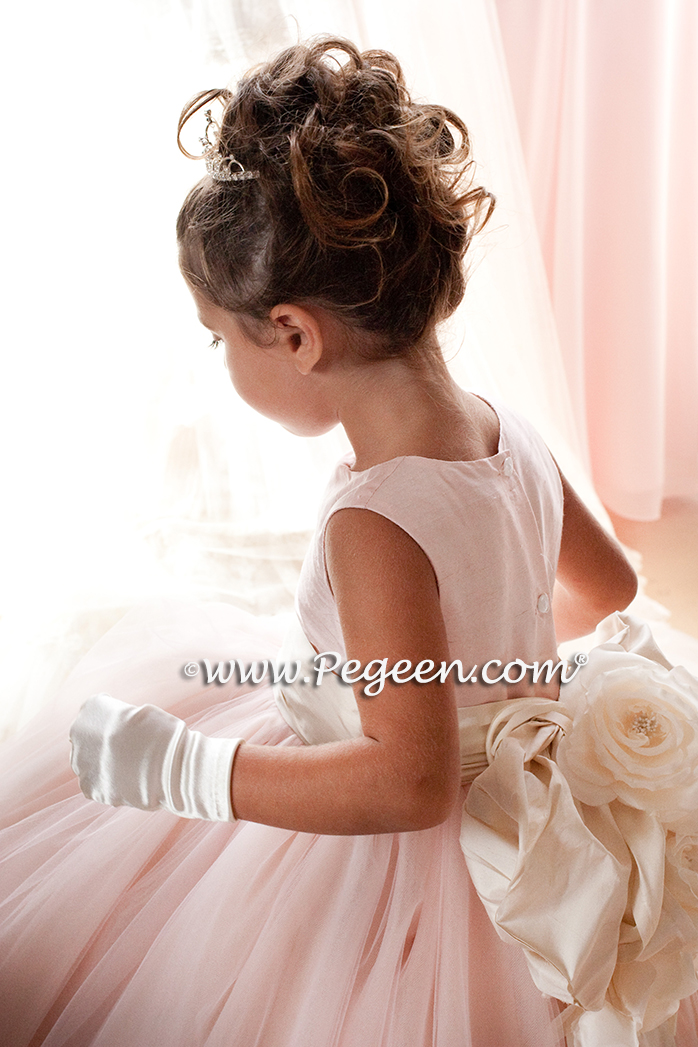 One of these flower girl dresses will definitely WOW you!
Yes, there are plenty of feelings and of course financial considerations when you plan weddings, and the logistics of getting your wedding attire in order. But, we are here to help with these beautiful dresses for inspiration! So here are our top 20 flower girl dresses to think about while you plan!
Above, our classic and most loved flower girl dress. Originally made for our customer Debbie, a repeat customer, we were please that even the hard-to-please wedding planner David Tutera, fell in love with our classic, Pegeen Signature Bustle and 12 layers of tulle in multiple colors to make this dress shimmer throughout the evening. Breathtaking, isn't it?
Read about each style (below) and of course, all of these flower girl dresses come in 200 colors, with sleeve choices and lots of options to choose from!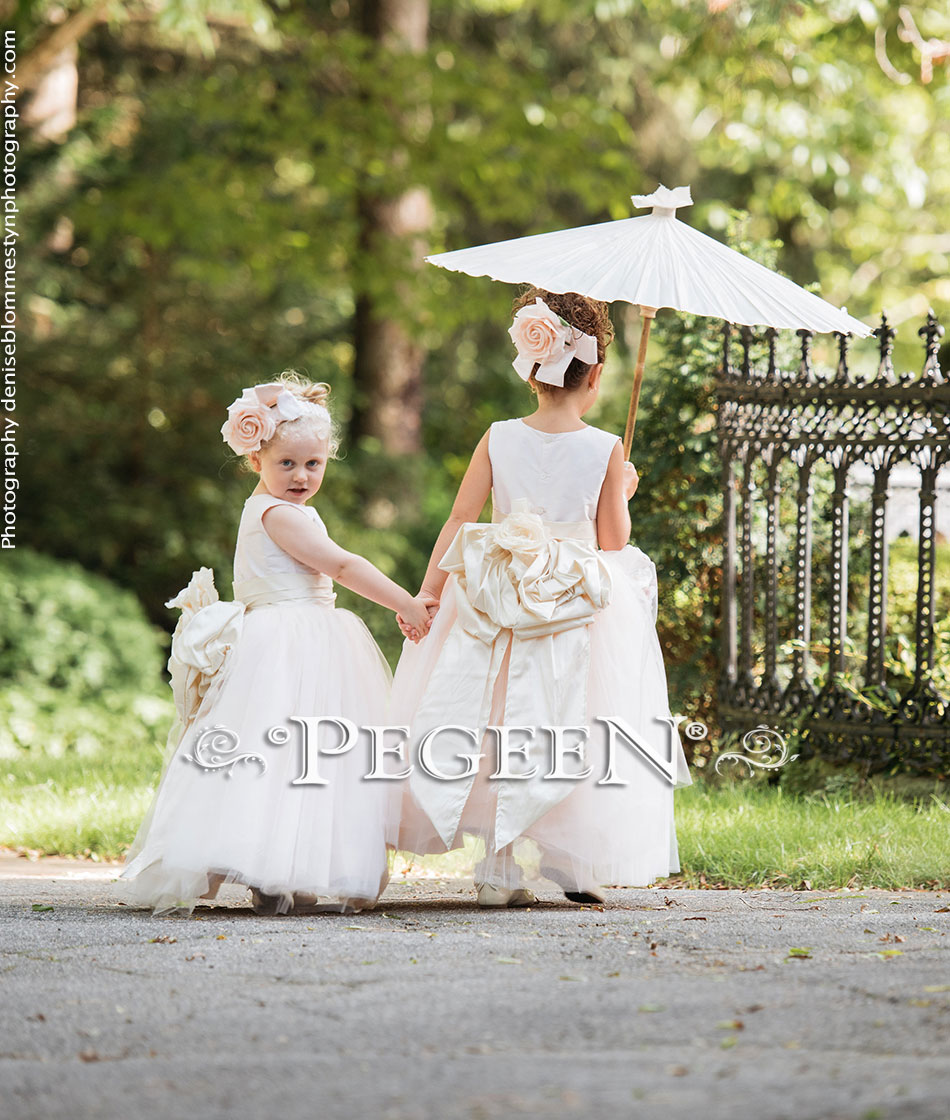 When such a large percentage of brides are rescheduling their weddings, we though we would show you one of the softest combinations of pink and green - which reminds us of our favorite flower, peonies. This dress (below) is in spring green and peony pink with a white trellis top.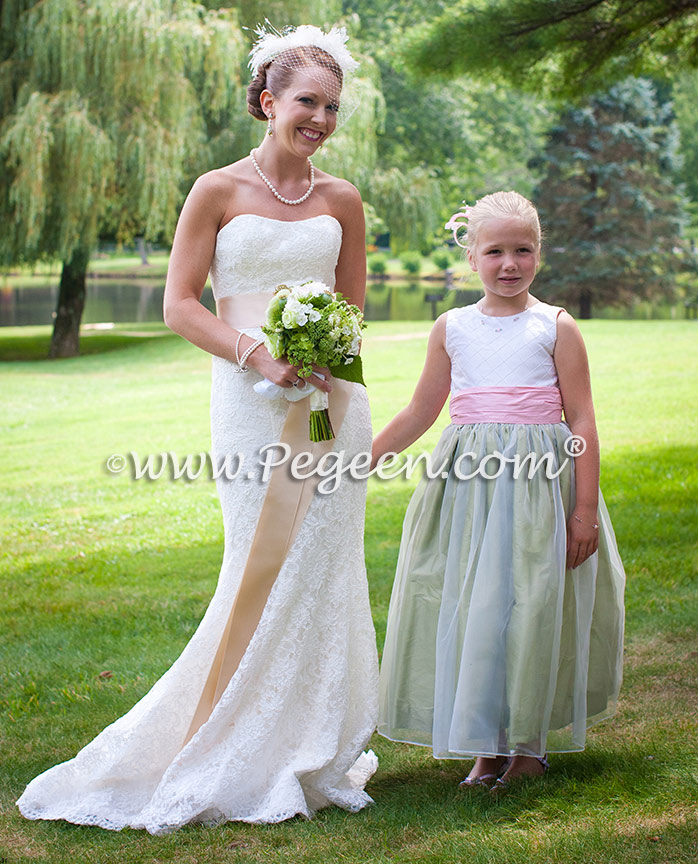 #PegeenFlowerGirl
____________________________________
#flowergirl #flowergirldresses #flowergirldress #girlsdresses #wedding #weddings #batmitzvahdresses #communiondresses #jewishweddings #kidscouture #princessdresses #weddinginspiration #weddingphotography #weddingday #weddinginspo #littlegirlsdresses #babydress #kidsdress #weddingplanner #pageantdresses #littleprincess #bestflowergirlever #kidsfashion #tulledress #tulledresses
Our customer below choose our simple tulle and silk flower girl dress from The Classics Collection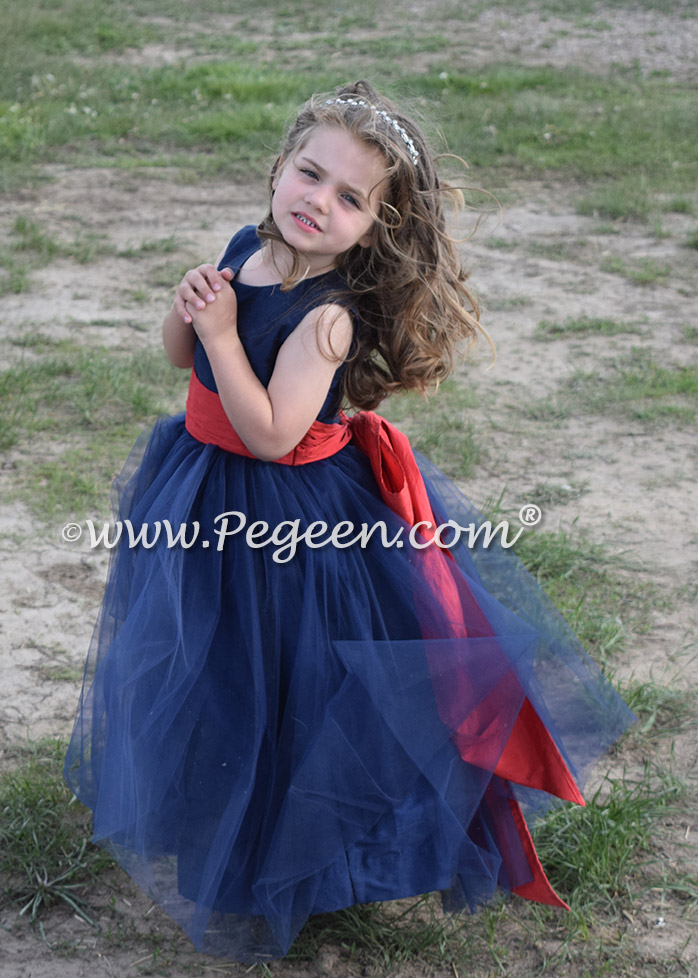 We always have been partial to the wedding below - the multiple shades of silk colors for her flower girl dresses left us breathless. Bride used flower girl dress style 911.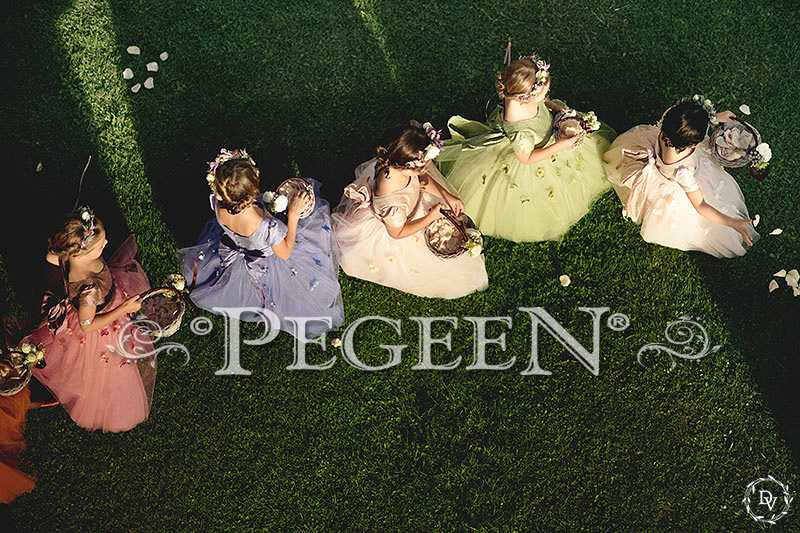 Part of our newest collection are simple, yet so frilly, flower girl dresses. Available starting at $99, you can add sleeves as well and is of course, available in 200+ luxurious colors of silk. Each in your color choice and a ribbon plus matching modesty shorts.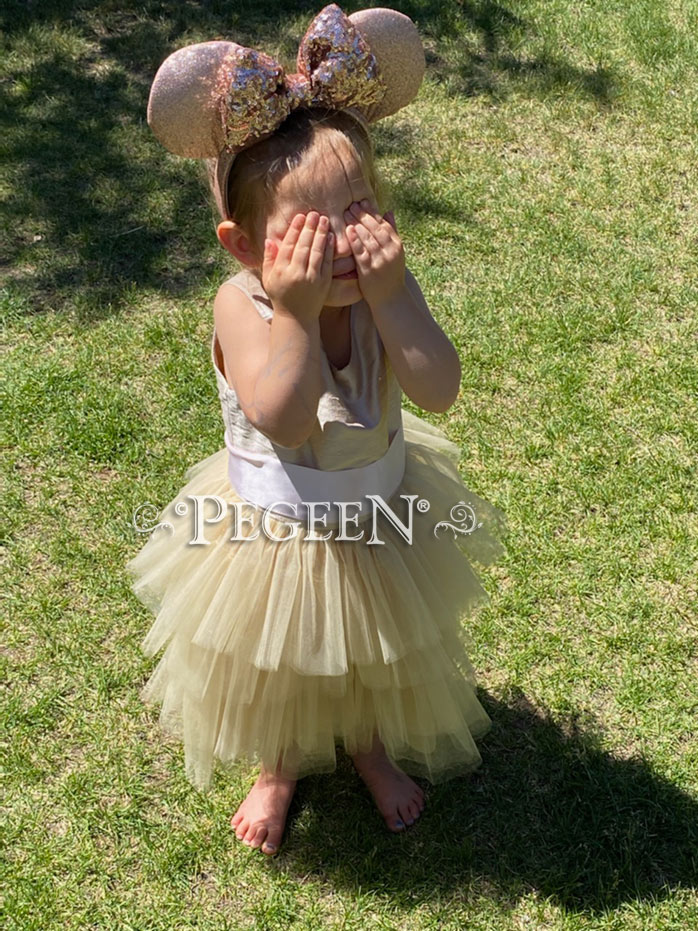 Below: You would think that all the dresses we make are pink and you would be closer to assume that as correct. However, we carry over 10 shades or more of light pink silk alone! And this dress is special to my heart. We specialize in making dresses for special fit girls, plus size too because they are near and dear to our hearts.Visit our section for more information here: DETAILS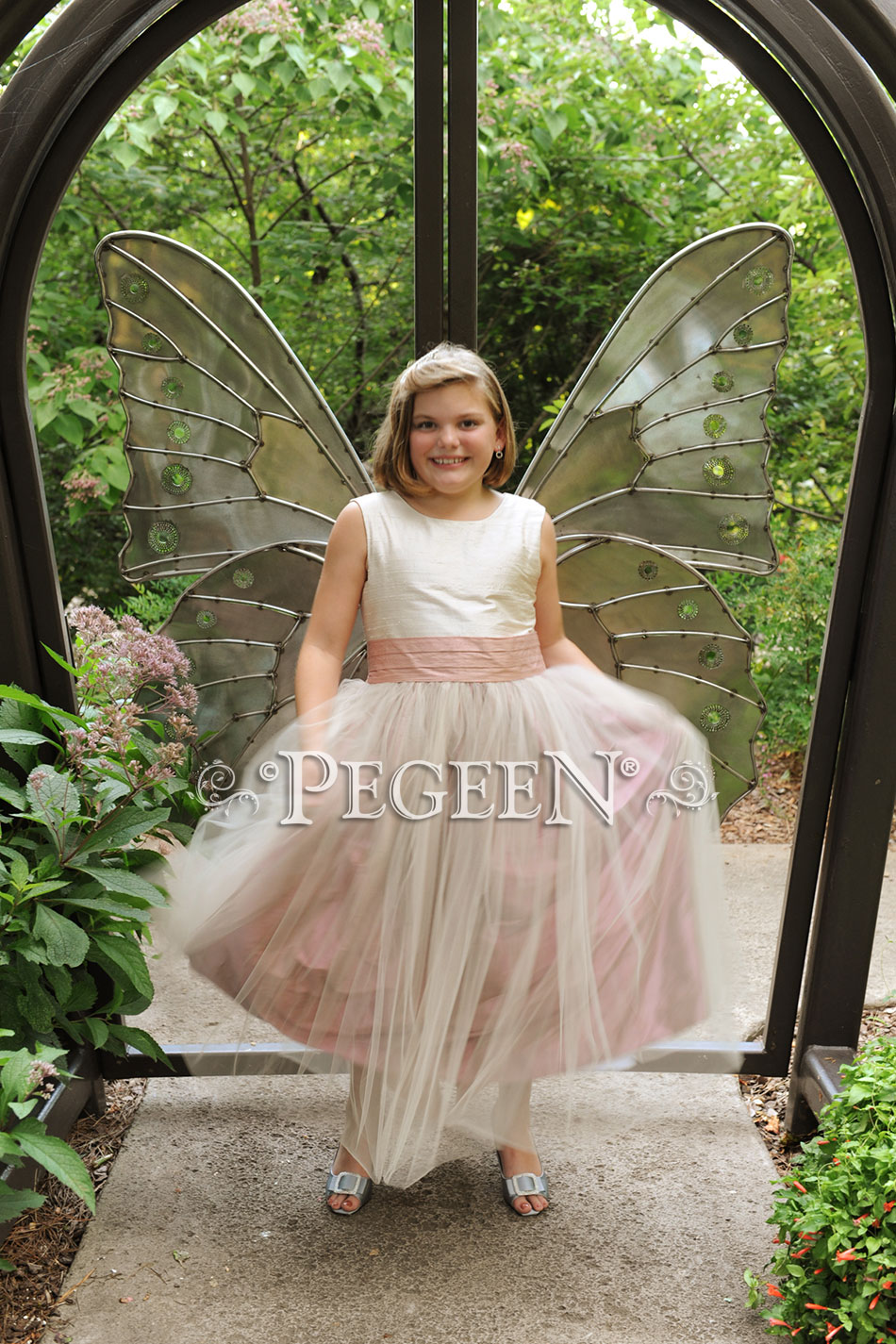 The best 20 trends for flower girl dresses this year
The flower girl dress below has plenty of options for your flower girl - it comes in over 40 colors of tulle, silk and ribbon colors and starts at $99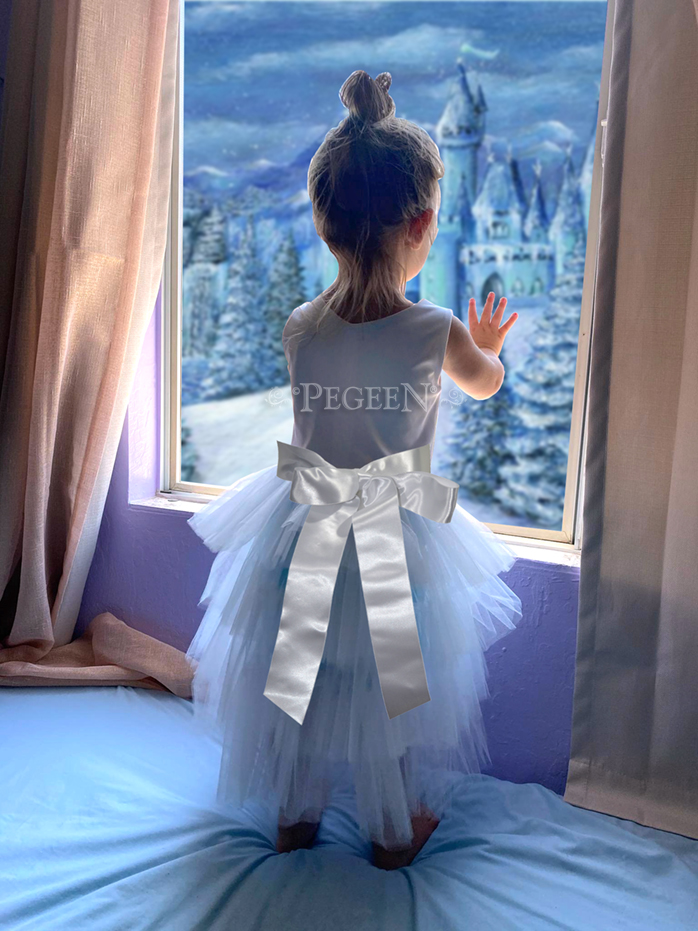 We customized this flower girl gown for one of our favorite customers. Added with 3/4 sequin bodice and petals on our famous 12 layer tulle skirt, she customized this for her other daughters wedding. Tulle and sequins makes this the perfect flower girl dress with added 3/4 sleeves for a nominal upgrade cost.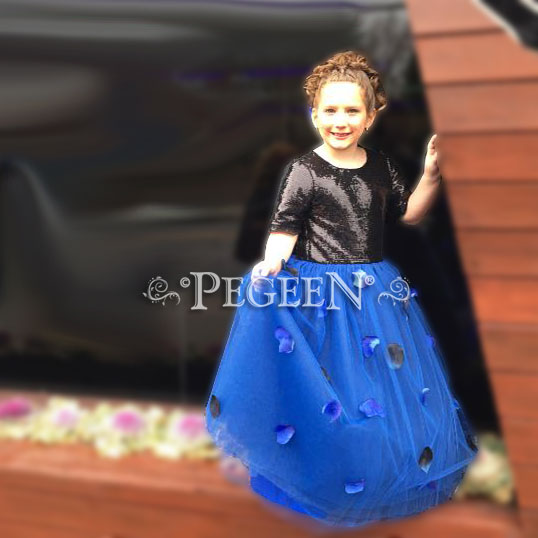 Tulle and sequins and a short length is popular for our Juniors (below) Comes in all of our 200 colors and can be long as well as short. See below for another just like this used for a Bat Mitzvah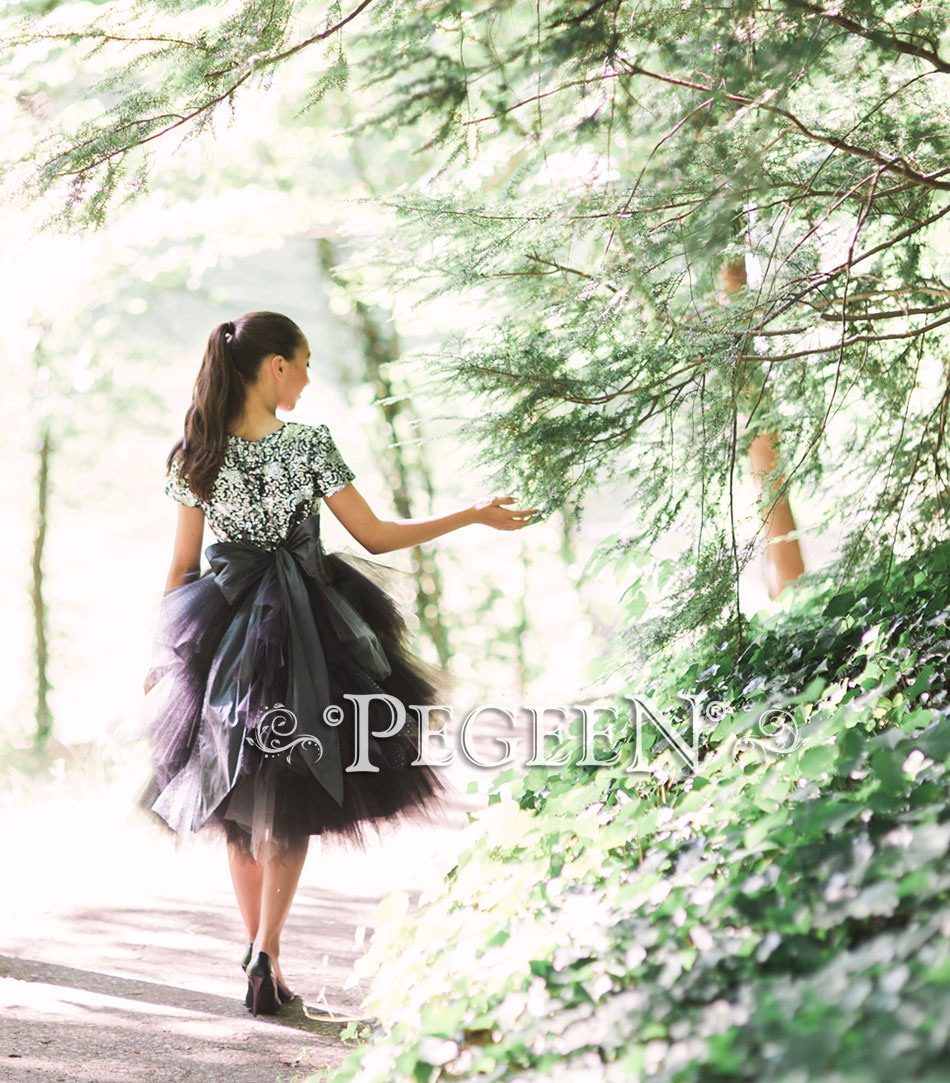 The dress below is very popular for Bat Mitzvah celebrations as well. Customize in your own color theme.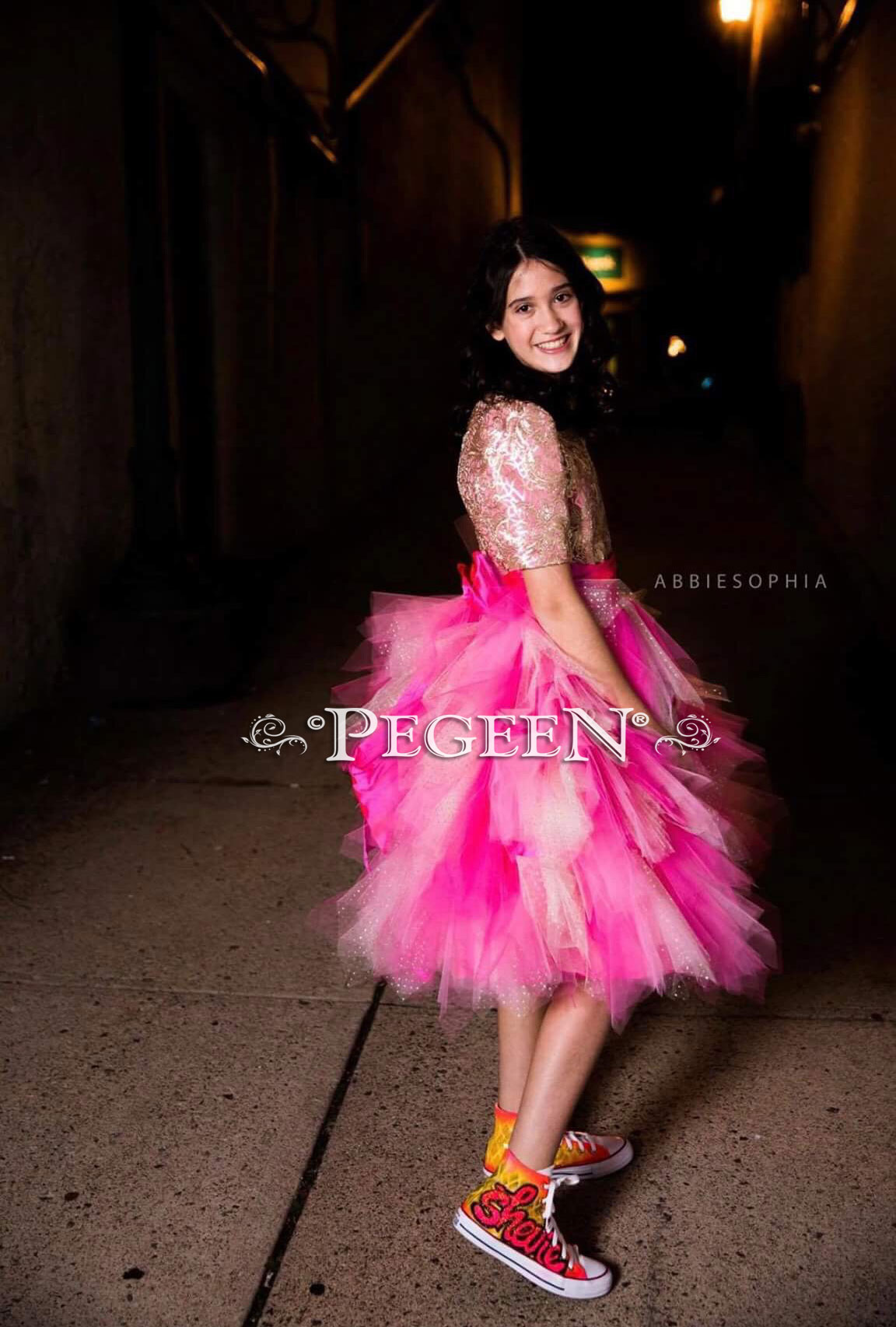 One last version, this Tulle and sequins floor length is popular for weddings - Style 933 comes with SO many colors of tulle and sequins it will make the perfect touch for your wedding! Only the flower girl dresses were made by pegeen (below).
The wedding below was one of our first gfeatured weddings. We loved how this customer chose age appropriate dresses for the girls.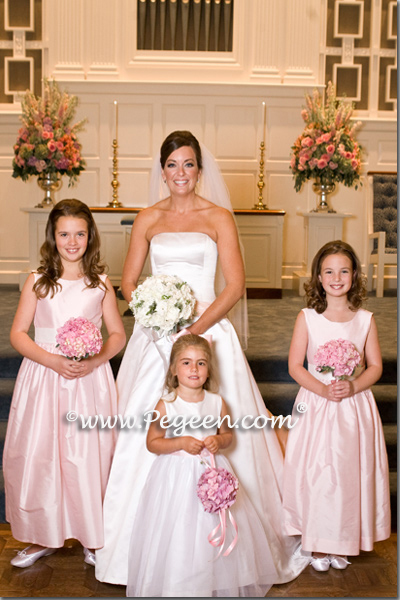 For Pegeen, we insist our dresses are all about the swirl factor. Little girls love to dance and next to that, swirl and twirl. The flower girl dress is designed after the classic Degas painting, "The Ballet Lesson" and was made with a large Cinderella dress.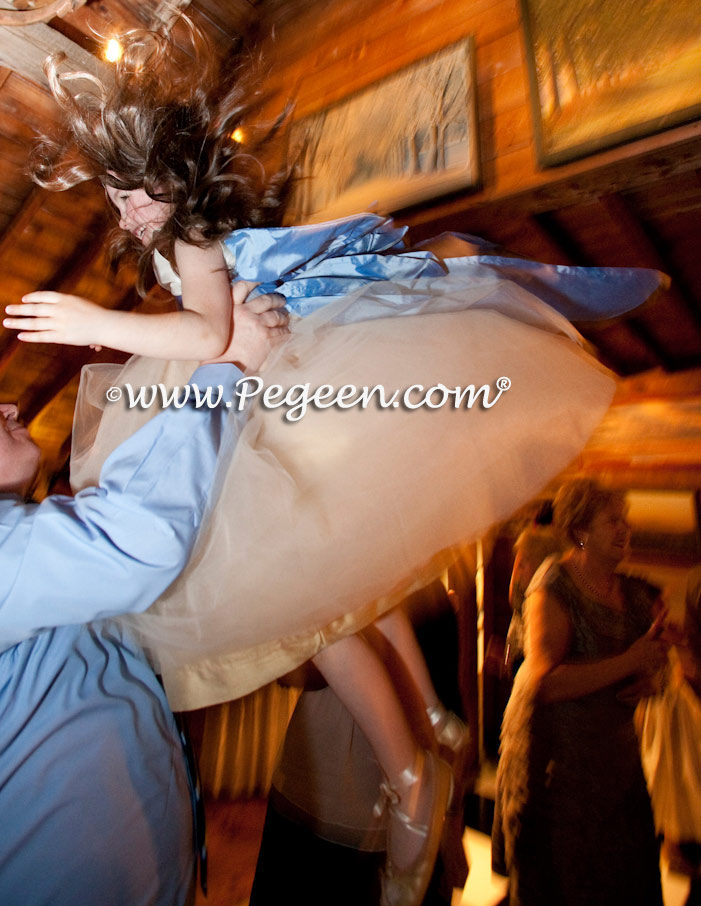 Our classic style 398 (below) is a great selection if you want to keep your cost down. This flower girl dress comes in 200 colors of silk, and this bride choose various shades of autumn leaves, specifically, papaya, pumpkin and mountain fall.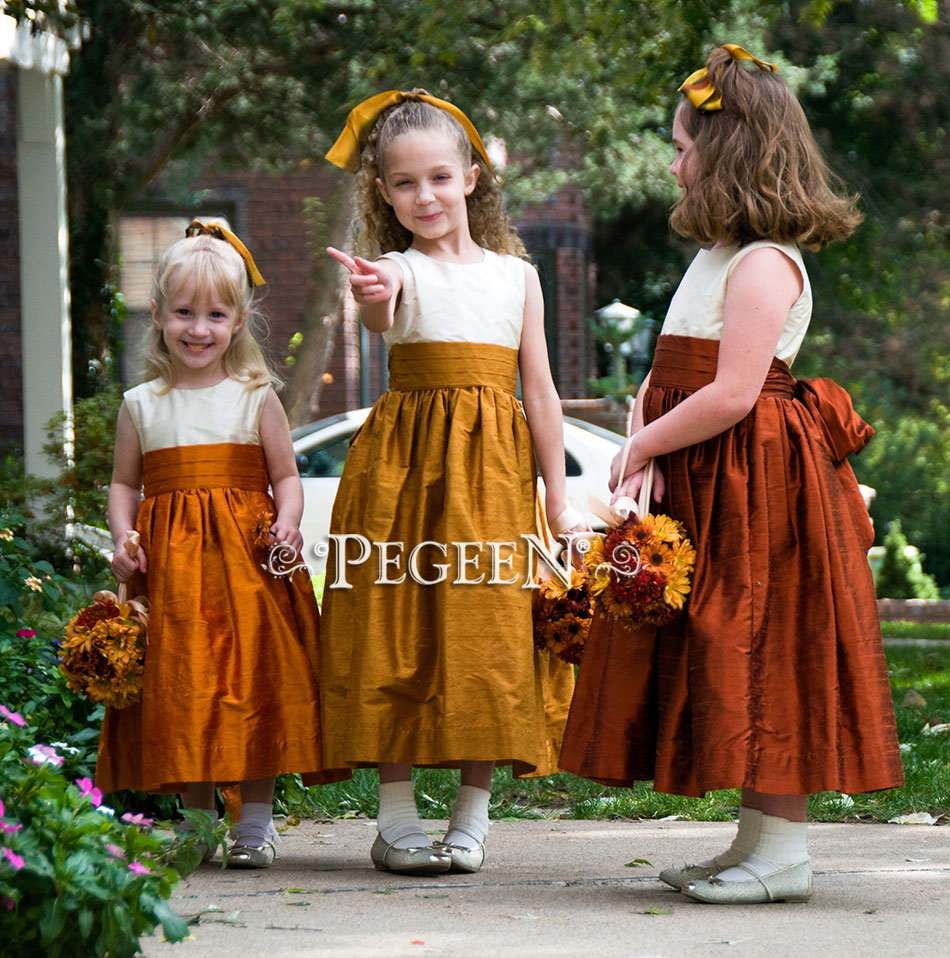 Oh boy, did we love, love, love this flower girl dress. Our customer chose our classic style 370 with pearls on top and added our Pegeen flower bustle with tw hand rolled, hand made, real silk flowers. Classic style 370, below.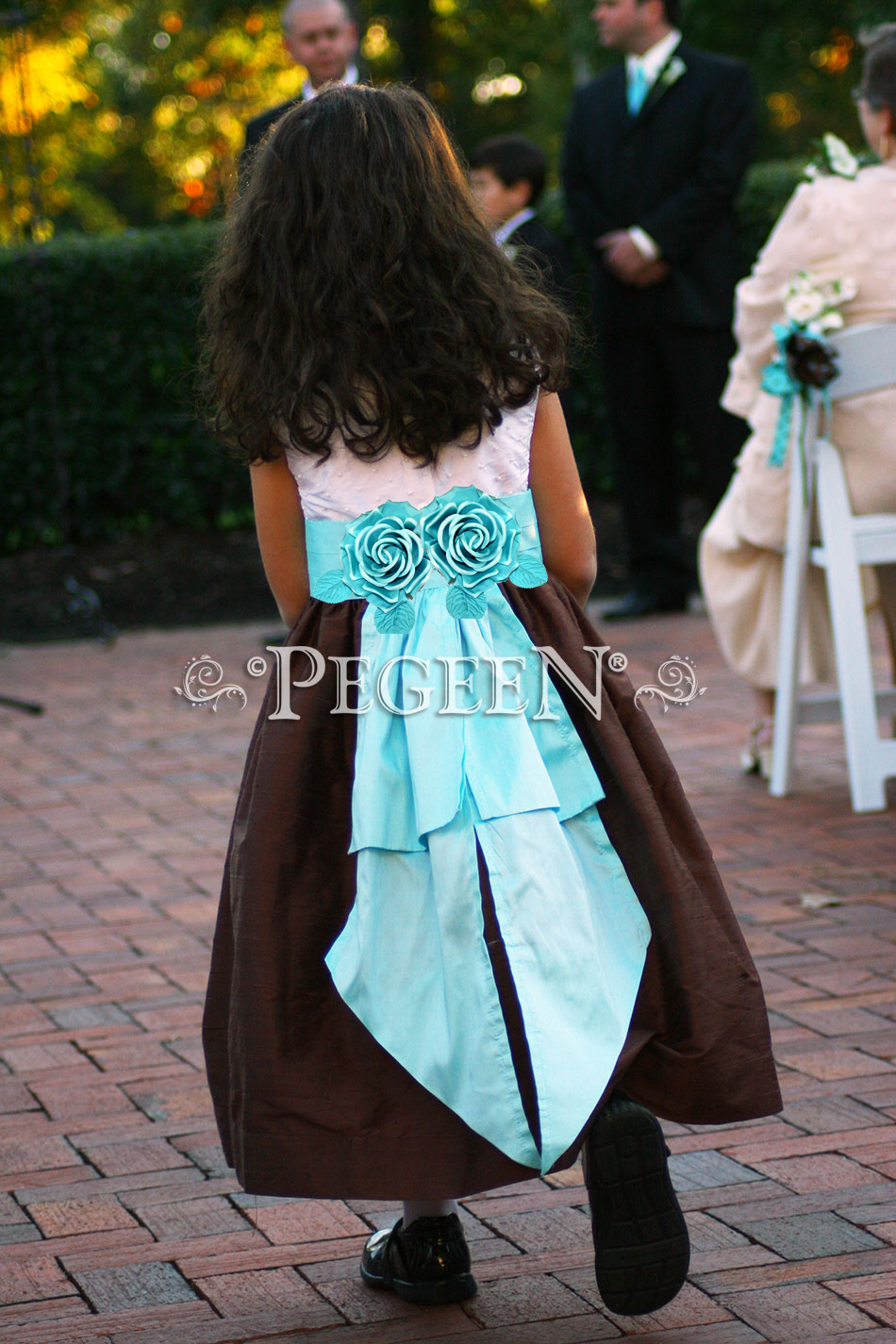 Hot pink, grass green and white flower girl dresses with a fabulous flower ball makes this smashingly beautiful. This style from the Pegeen Classic Collection has two large flowers on the back, similar to the dress above.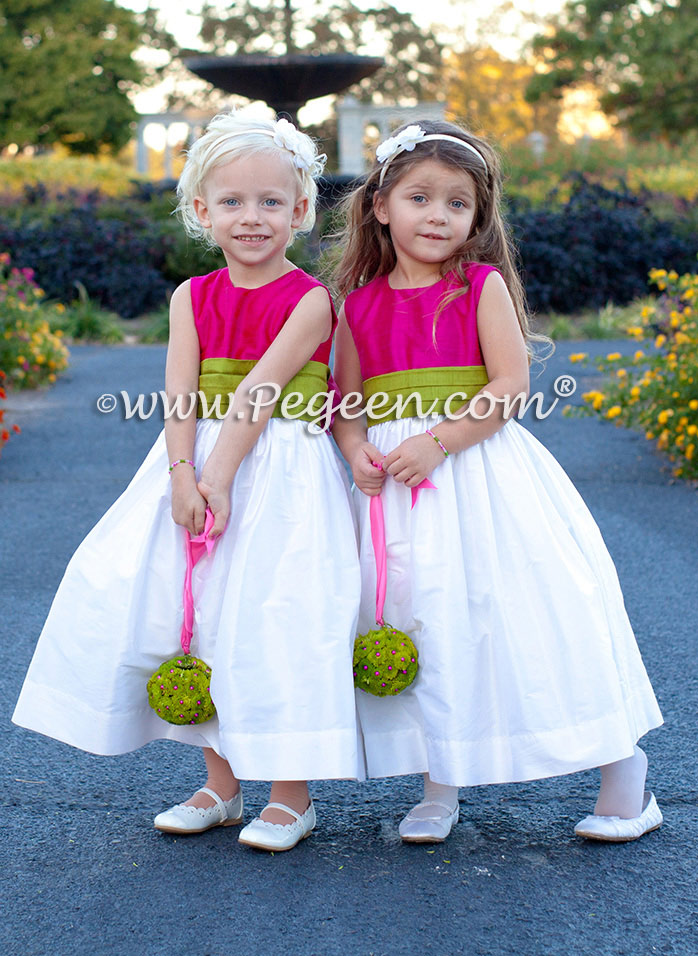 For this bride's Christmas wedding, she choose different styles for her flower girl dresses in Christmas Red and Gold. Stle 372 with a Cinderella sash and Style 388 for her Junior Bridesmaids (below)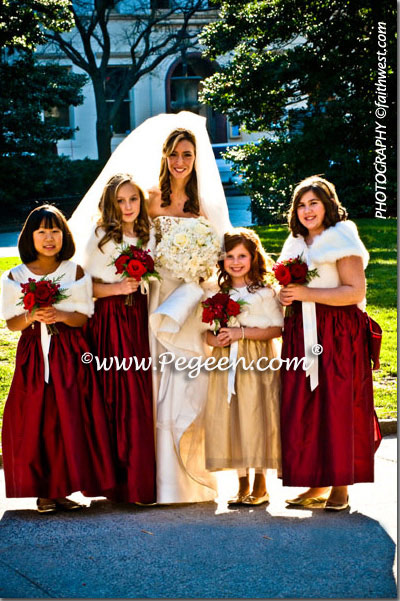 The flower girl dresses have our famous Cinderella Bow on the back of their flower girl dresses. Makes you think of spring, no?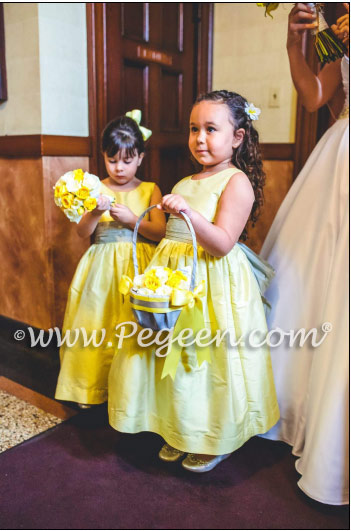 Nothing says perfect than the perfect color combination for these two girls. Hot pink, sunflower yellow and white flower girl dresses in Pegeen Classic style 313