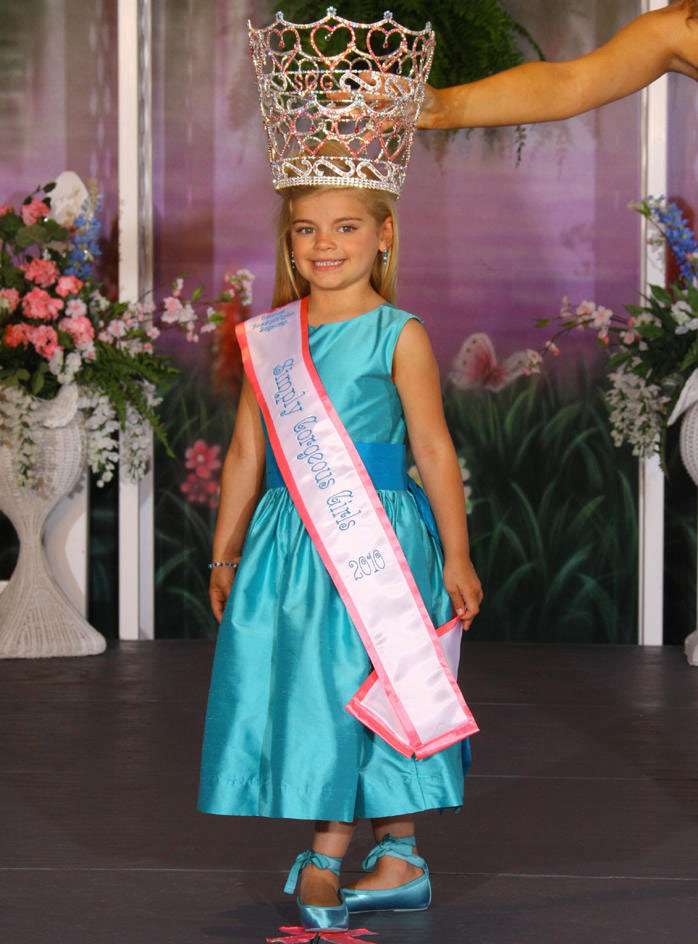 This pageant dress was created for a customer who had previously participated in a pageant.
The customer requested a flower girl dress, specifically the Pegeen Classic Style 345. The mother chose two dresses in similar colors: The first was in aqualine with a jewel colored sash. She chose a second dress which was made using two other shades of silk: Tiffany Blue and Tahiti Blue.
The term "pageant" typically refers to a competition in which participants are judged on their physical appearance, talents, and other qualities. A pageant dress is designed to make the wearer look elegant, sophisticated, and visually appealing.This dress was made from high-quality shantung silk and features a large bow in the back we call a "Cinderella Bow".
In this case, the customer specifically requested a flower girl dress, which is a type of formal dress typically worn by young girls who are part of a wedding party. Tiffany Blue is a particular shade of light blue that is often associated with the luxury jewelry brand Tiffany & Co. Tahiti Blue, on the other hand, is a darker shade of blue that is reminiscent of the waters surrounding the island of Tahiti.
The dress was carefully crafted to meet the customer's specific requests, and was likely designed to showcase her beauty and elegance in a pageant or wedding setting.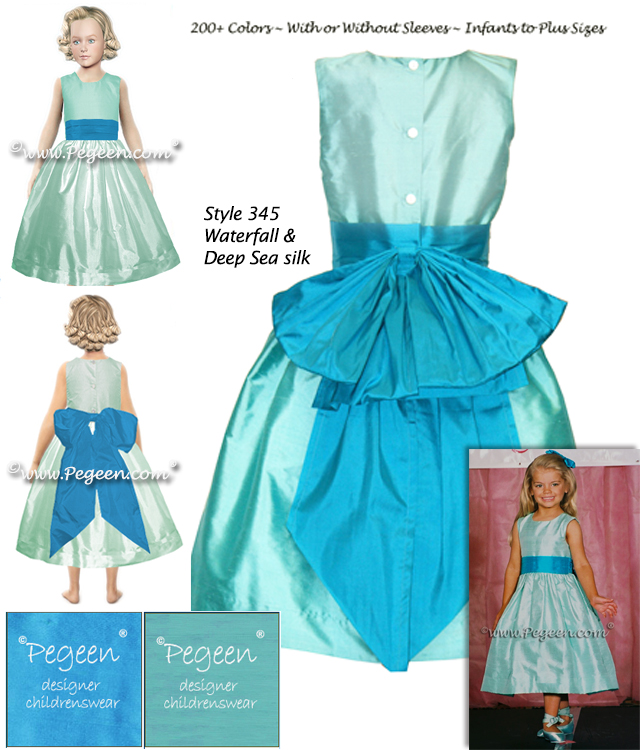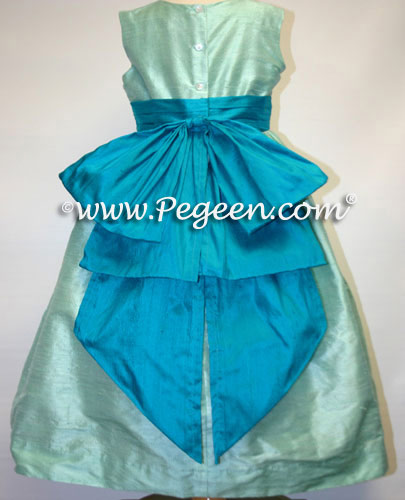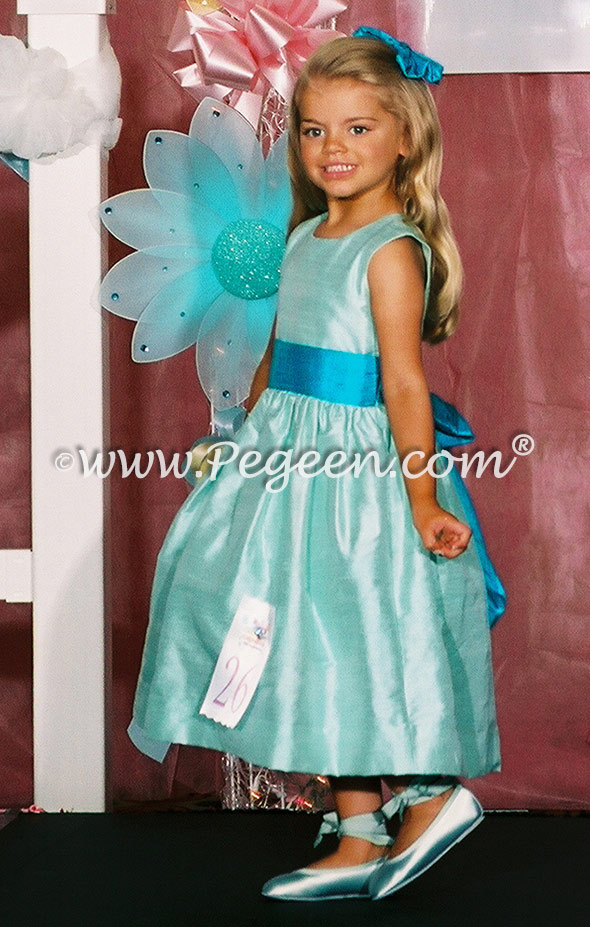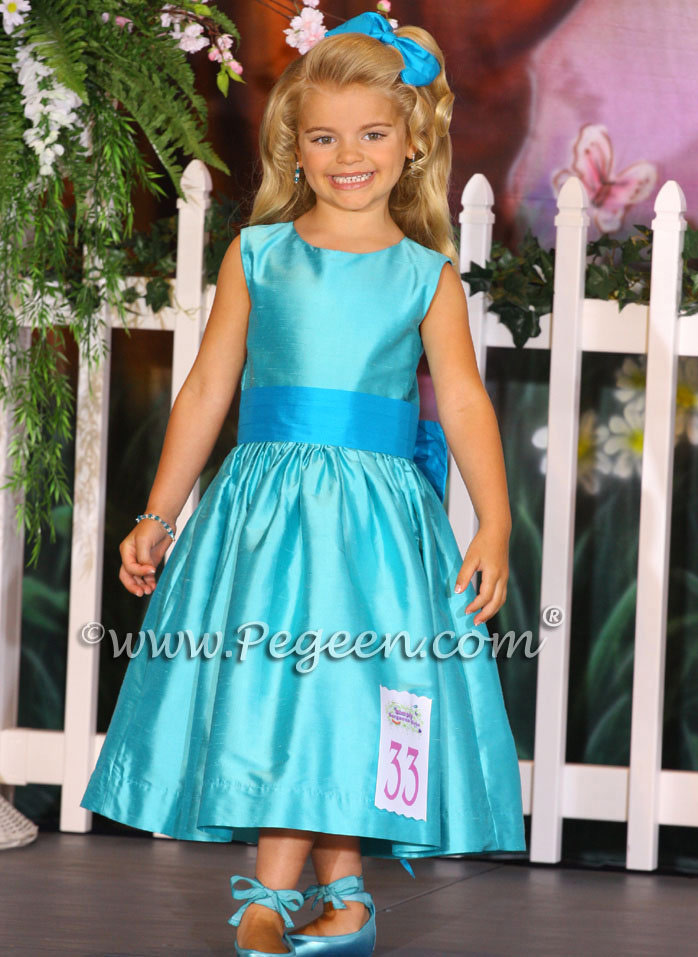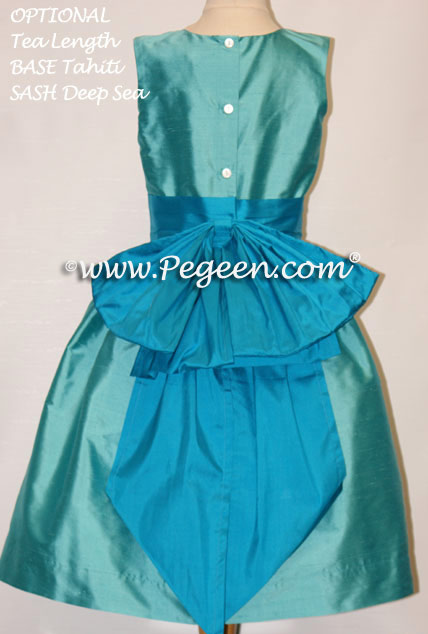 Pegeen Classic Style 345 Custom Silk Flower Girl Dress with Cinderella Bow silk. Choose up to 3 colors, for the bodice (top), skirt and sash which is available in 200+ Mix and Match Color choices and mother of pearl button closure. Dress has a full gathered skirt with a Cinderella Bow with a pleated cummerbund which is sewn into the waist. All of our skirt lengths are ballet length, meaning just three or four inches above the ankle which can be customized as well. Includes your choice of short sleeves or sleeveless tank, other options available such as longer sleeves or flowers at a slightly higher price. Available from Infant through Plus Sizes, attached crinoline/petticoat and lined with silk.