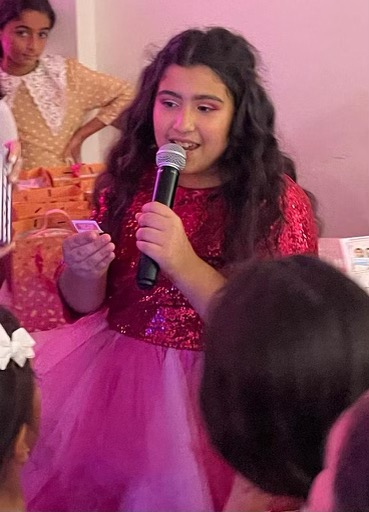 As a young girl, the Bat Mitzvah is one of the most important milestones in your life.
The Bat Mitzvah is a major milestone in the life of a young girl in the Jewish community. It marks the moment when she becomes a responsible member of the community and is no longer considered a child. It is a time for celebration, reflection, and joy as family and friends gather to honor and celebrate the young girl's transition to adulthood.
One of the most crucial elements of the Bat Mitzvah is the dress that the young girl chooses to wear. For many young girls, the dress is more than just an article of clothing; it is a symbol of their personal style, their individuality, and their transition into adulthood.
The Bat Mitzvah dress is a crucial element of the day, and choosing the right dress can be a daunting task for young girls and their families. It must be a dress that not only looks beautiful but also makes the young girl feel confident and special on her big day.
It is a day of celebration, a day of reflection, and a day of joy. For many young girls, the Bat Mitzvah dress is a crucial element of the day. It is the dress that will make them feel special, beautiful, and confident.
When it came time for our customer to choose her Bat Mitzvah dress, she knew exactly what she wanted. She had been dreaming of a hot pink and raspberry sequin dress for months, and she had found the perfect one on pegeen.com by selecting Style 933.
The dress was everything she had imagined and more. The sequins sparkled in the light, and the hot pink and raspberry colors were vibrant and bold. It was a dress that made a statement, a dress that said "look at me, I am here to celebrate."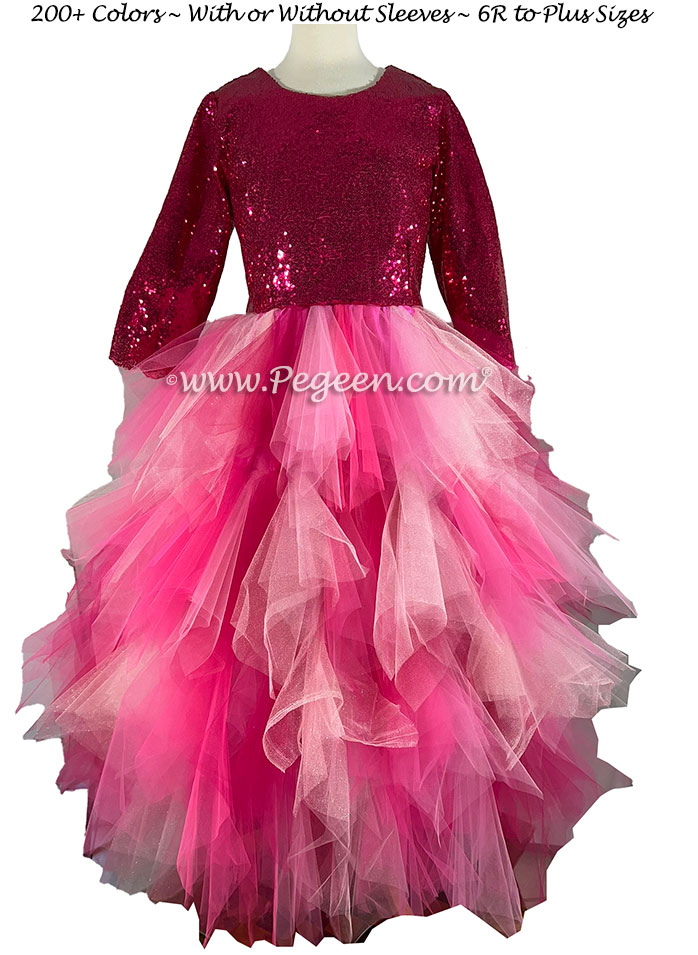 She had never felt so confident and beautiful in her life. As she walked down the aisle towards the Bimah, all eyes were on her. The dress seemed to make her glow, and she felt like a true princess.
Throughout the day, she received countless compliments on her dress. Friends and family members told her how stunning she looked, and how the dress perfectly reflected her vibrant and energetic personality.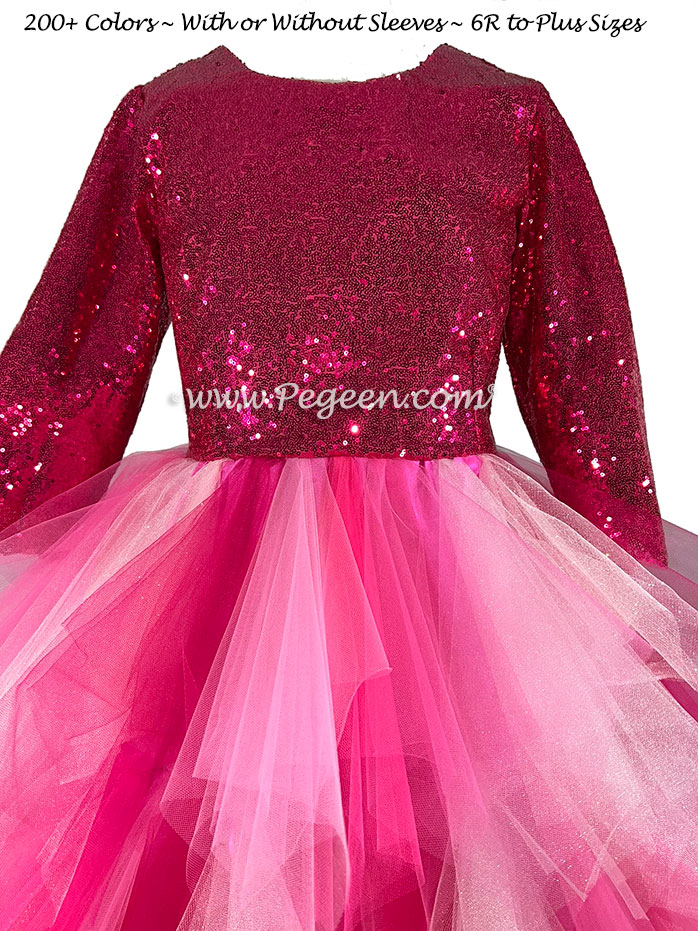 In many ways, her Bat Mitzvah dress was a symbol of her transformation from a young girl to a confident and independent young woman. It represented her joy, her spirit, and her unique personality.
For our customer, the Bat Mitzvah was a day that she would never forget, and her dress played a crucial role in making it so special. It was a dress that she would treasure for years to come, a dress that would always remind her of the joy and excitement of that special day. And for this Bat Mitzvah Girl, that was all that mattered.