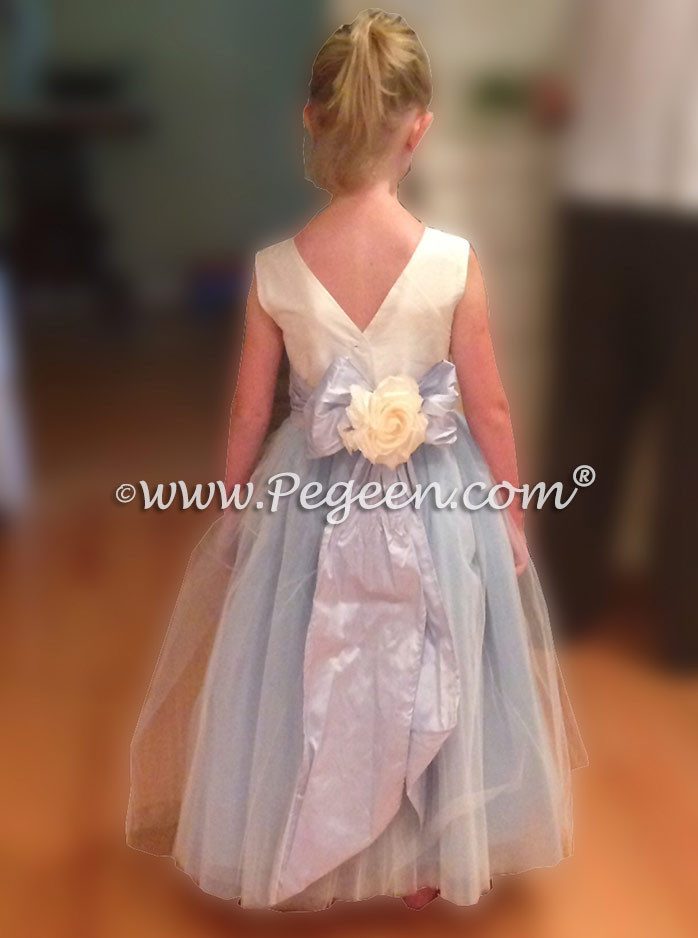 Imagine the delightful moment where a young girl receives her flower girl dress
Choosing style 402, in silk and tulle in a combination of Steele Blue and Antique White. The the young lady was unable to wait to try on her new dress as soon as it arrived.
Describing the young girl as the "fairest princess of them all," the mother wanted to highlights her stunning blonde hair, which they believe is complemented perfectly by the Steele Blue coloring of the dress. The flower girl conveyed a sense of wonder and enchantment, as if she had been transformed into a magical being by the simple act of donning this beautiful dress.
The use of silk and tulle fabrics in the dress also adds to the sense of luxury and sophistication, while the combination of Steele Blue and Antique White gives the dress a timeless and elegant look. Overall, this joyous occasion, where a young girl is able to feel like a true princess thanks to her beautiful flower girl dress.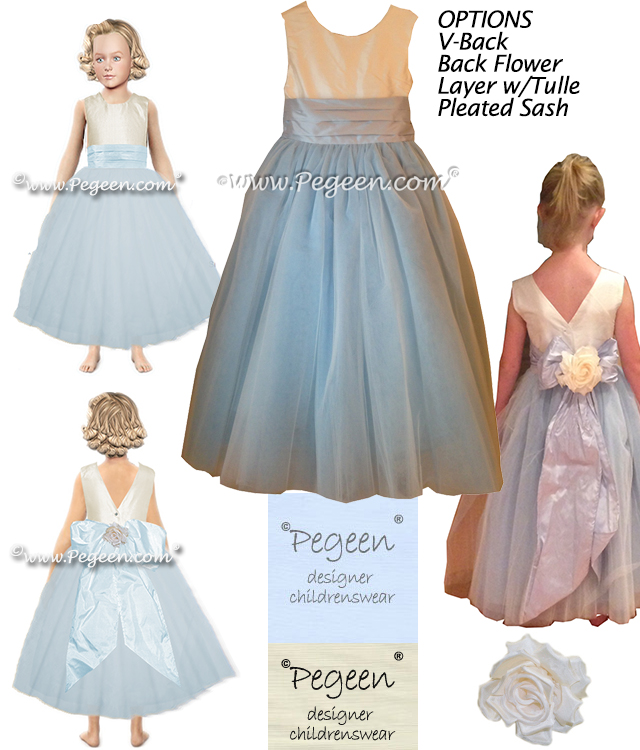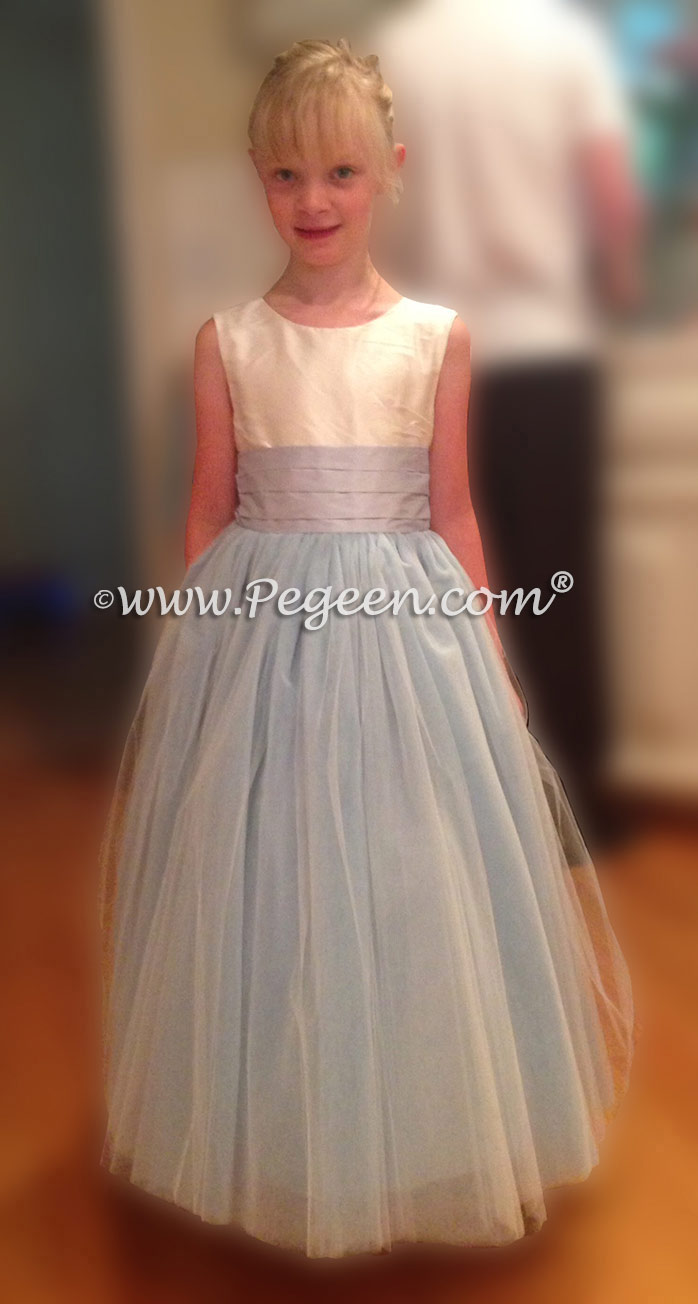 Pegeen Couture Style 402 Custom Silk flower girl dress with tulle, silk base color with pleated sash and flower. Choose up to 3 colors, for the bodice (top), skirt and sash which is available in 200+ Mix and Match Color choices and mother of pearl button closure. Dress has a full gathered skirt with a pleated sash in front of the dress and a large sash that you tie in a bow. She added a v-back +10 and a back flower +20. All of our skirt lengths are ballet length, meaning just three or four inches above the ankle which can be customized as well. Includes your choice of short sleeves or sleeveless tank, other options available such as longer sleeves or flowers at a slightly higher price. Available from Infant through Plus Sizes, attached crinoline/petticoat and lined with silk.